The BGN News Archive
November 8, 2010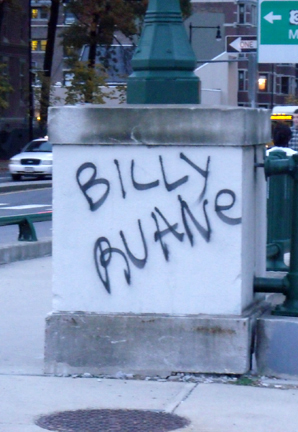 I was all planning to go see Roky Erikson but got a ticket to the Grinderman show for my birthday so I went....I am SO glad I did. Grinderman is fabulous! Nick's on guitar as is Warren Ellis...of course they both switch back to their usual instruments piano and violin as well but it is an interesting change and nothin's really gonna be able to reign in Nick and his love of the audience and performing right to them! The music in this band is powerful and crazed! Nick says he doesn't write the songs like he does for The Bad Seeds but that each song is written in a team effort...still they sound like the wildest most raucous of the Bad Seeds songs amped up even a little more. Really truly enjoyable show!!!! And importantly Nick Cave shaved off that dreadful handlebar monstrosity from his face...now if they could just get Warren Ellis to get rid of all the disgusting growth obscuring our vision of his features I'd be real happy!!

It's a shame both shows happened on the same night and at the same time...I saw a video over at BeatGirl's a couple months ago of a Roky song done by him and his new band and it was positively mesmerizingly killer!!! Word has it the show was OK.
After that we went over to the Plough and watched Barrence Whitfield and The Monkey Hips...oh yeah...excellent soul scream studded rockabilly...very good show there..I just wish the Plough could double in size when the music starts.

SO the big news is the Billy Ruane Tribute Show show this Wednesday, November 17th

held at both The Middle East Down and TT's. Middle East being the more retro type music, TT's the newer band...so it goes something like this:
The Middle East down: Lady Lamb the Beekeeper, Buffalo Tom, Jenny Dee and the Deelinquents, Tanya Donnely and Skeggy Kendall, Pat Mc Grath, Stephen Fredette, Peter Wolf, Reid Paley, Hilken Mancini and Thalia Zedek, Chris Brokaw, Willie Alexander, Joe Harvard, Jimmy Ryan and Sean Staples, Linda Viens and Catherine Coleman, Randy Black, Rockin Bob Cenci, Eric Martin, Drew O'Doherty as well as a slideshow, Michael Patrick Macdonald (speaking) and Billy stories and roast

At TT's will be Drug Rug, Banditas, Frank Morey, Jon Langford & the Skull Orchard, Chris Mills, Hallelujah The Hills, Belle & The Bees and The Raging Teens
You have to buy separate entry to each club; I'll see you at the Middle East! This should be quite a night...and Amy Prohaska said it well: "This is going to be a memorable, crazy, bittersweet night and a fitting celebration of Billy. Tickets are selling fast get yours now so you don't miss out." And after that night...
ON Thursday the 18th at TT's is Brownboot along with Tad and Kate from Sidewalk Driver...should be a good show...
Friday the 19th Buried in Leather are at O'Brien's...always an excellent show with them!
also on Friday night at Precinct is JetSet...
Friday 11/20 Port Charles Quintet and the Satin Kittens at the Cantab
And coming up in December : Sat. Dec 4th at the Rosebud are The Last Ones - Thee Cuban Heels - The Coffin Lids
December 10th Watts' CD Release show at The Rosebud...more info later and December 17th is The Raging Teens Rock n' Roll Odyssey at TT's!!...
contact us via email here click click click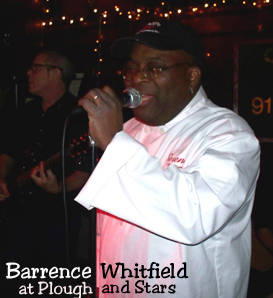 home | interviews | photos | features |BGN issue list | reviews
links | contact us
Copyright © 2010 Paul Lovell. All rights reserved.