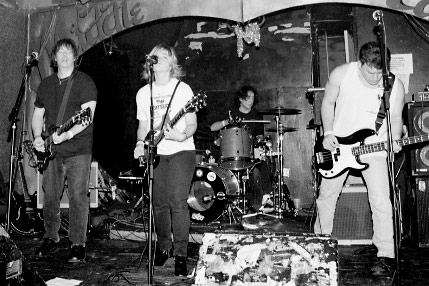 Out of The Garage
JJ Rassler on Downbeat 5, DMZ & the Queers
by Chris Parcellin
Garage rock really got a foothold in Boston in the mid-'60s with bands like Barry and the Remains, the Lost and the Rockin' Ramrods. That was an era when local radio blasted out raw, proto-punk garage rock in all its glory next to the gooey pop of the Supremes. Future Boston rockers like Jeff Conolly (DMZ/Lyres) and John Felice (Real Kids) were glued to their radios absorbing these sounds and readying themselves to pick up where the great bands of the '60s left off.

Down in Philadelphia, a similar chain of events was unfolding as JJ Rassler played guitar and sang in a succession of garage bands and eventually decided to move to Boston to check out the music scene here. He, of course, went on to become a founding member of garage punk legends DMZ, before moving on to stints with the Odds and the Queers.

But JJ's current band is the extremely buzzworthy Downbeat 5 which he put together with his wife, vocalist/guitarist Jen Rassler. And Jen's distinctive, tough vocals work perfectly with the DB5's hard hitting, guitar-based rock'n'roll. In this exclusive D-Filed interview JJ not only brings us up to date on the Downbeat 5, he also delves deep into his musical past--giving insight into his beginnings as a teen rocker through his noted work with DMZ and the Queers.

PART ONE: THE DOWNBEAT 5

You met your wife Jen at work. Right?
Well needless to say, one of the best things I ever gained from working at Rounder was coming back from spending some time in Texas and seeing Jen's face working there. A week or two after meeting her I remember saying to a friend, I wanna marry somebody like her some day. We were married less than a year later.

When did you two decide to team up musically?
Jen always wanted to play music. She'd played bass in a short-lived group that hung around some mutual friends. It wasn't till after we were married did we realize that we had friends in common in bands like the Piranha Brothers and Dogmatics etc. When I started work on the Queers' Don't Back Down Record, we started talkin about maybe us doin somethin together. We jammed alot and over the years put together our sound. At first we did acoustic stuff like Gram and Emmy Lou. We shared a wide variety of musical tastes, we discovered. And the more things we shared the more diverse we became. But it all boils down to the Dolls, and down to the Stones beyond that. The other blend is Beach Boys/Ramones passion. Everything else, like the Brill Building stuff, Girl Group, Brit Invasion, Stooges, T. Rex stems from those sources, in our mix.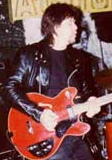 The Downbeat 5 played its first show in 2000, we did a handful of gigs that year. But we didn't play the Abbey--which we consider home--'til February, 2001 for the first time. We got some ok press and steady gigs after that. Started playing alot around town. Last summer and fall we lucked out with some of our fave local bands: Mr. Airplane Man, Nines, Lyres, Decals, Belmondo, Time Beings and played a lotta shows with them. Then we started playing with a bunch of NYC bands like the Fleshtones, Swinging Neckbreakers, Sit n Spin, Kowalskis. We got a great slot at one of the Cavestomps playing with the Pretty Things last fall. That also hooked us up in NYC with one of my fave Texas bands, The Sons of Hercules (featuring Boston's own, Dave Bones). Played with them again last year in Las Vegas with DMZ.

But perhaps one of the coolest couple of shows The Downbeat 5 did was with a London band called the Flaming Stars. 4 or 5 years ago I ran across a couple 45's in Pipeline by the band the Flaming Stars. Never heard of them. They Brit import e.p.'s from the mid 90's but the cover art was straight out of Pulp Crime Fiction, of which I'm a huge fan. I asked the girl to spin a couple minutes of it and bought both. Took them home and me and Jen just went nuts. Real noir sound, some garage feel, lotta NYC 70's Velvet Underground, Mink DeVille...holy shit...I emailed the label, Vinyl Japan, and a couple months later I got a letter in the mail from the singer. He said the label forwarded the email to him. He was appreciative of the kind words, shocked that we found copies in a used store in U.S., and by the way, are you the same JJ from DMZ?

We started corresponding and became close friends over the years. Max Decharne: great writer, singer, keyboard player, great band. He came to the US last year to sign a book deal (an author who's a regular contributor to MOJO) he also signed a deal with Alternative Tentacles US record distribution. I offered to help set up some dates for the band and we played on a couple with them. One was at the Abbey in Nov. We set it up as a free show and packed the place on a Monday night. They have since said in press that this was there fave US date.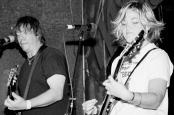 They were a part of the Camden Town Sound and are labelmates and pals with Billy Childish/Thee Headcoats/Thee Milkshakes/Thee Mighty Caesars etc, and another fave band of the DB5's, the Wildebeests. There's a gang of these bands that record at Liam Watson's Toe Rag Studios in London--an incredibly raw blistering sound ala Armitage Shanks. I recommend highly just about anything on the label. The Waistcoats, The Charles Napiers, Cee Bee Beaumont, anything involving Mickey Hampshire...The Earls of Suave, but especially the Flaming Stars. If it says Toe Rag Studios or Vinyl Japan, Hangmens Daughter...Great stuff!! A substantial plug oughtta keep me in promos for a while--but ALL true.

I notice that the Downbeat 5 does "Come On Now" by the Kinks--which DMZ used to play. Is that a nod to your '60s garage roots?
I've been doing "Come On Now" since my band the Deserters in 1965. There are a couple songs from then that I've retained in the Odds or The Downbeat 5. That's a sound I dug then and still do. I dunno, is that bad? It's not like we're short on material. With the Odds, Preston and I had one-hunded and fifty songs in the bag. The DB5 try and keep any cover on a rotating basis. There's always another good one to do. And the ones we really like, we plagiarize.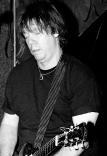 What's next for you guys?
Well we've been playing Portland, Providence and NYC regularly. We're off to Troy, New York next weekend. We will be trading some gigs with our pals Les Sexareenos in the fall, and the Flaming Stars are coming back to tour and we've been asked to play some of those shows. We just did Boston and NYC with the Wailers and that opened up some more doors down there. We are finally finishing a long overdue EP at Electric Cave in Portsmouth, and have just written a bunch of new songs. Our gig schedule is solid. We've already done 25 gigs this year and have alot more on the books. I haven't been this busy in years. The band, Dan McCarthy on drums, Mike Yocco on bass and Jen on vocals and guitar is one of the best bands I've ever been associated with. The book is wide open as to what styles we feel like doin. It's been great coming back. There's a lot of potential in the band, but most important, a lotta fun.

PART TWO: IN THE BEGINNING...
How old were you when you started playing guitar? And what were your initial influences?


When I was a kid I wanted to play guitar 'cause Ricky Nelson did on TV and it won the chicks and he looked cool. This was like '61. '63 was the Beach Boys for me. I grew up in Philly and there was a ton of soul/doo-wop/and girl group stuff that I was always exposed to, but the Beach Boys was real different. I got a real cheapo guitar after convincing my mom that I was serious when I showed her I could play the opening lick to the Bonanza Theme. She wanted me to take lessons but that never happened. It was a toy and the idea faded for a while. By summer '64 I was just starting to think about dating and chicks were into the Brit bands. Seemed as though the time had come.

At what point did you start playing in bands? What were your early bands like?
My first band started in the fall of '64. We were called the Deserters. We played our first gig at a dance the lead guitar players sister was throwing. She was a couple years older, they were like 16 and we were 14, and they all went to Bandstand and danced, and went to all the local hops, there were tons of them. So we learned songs like "Money", "New Orleans", "Shout", "Louie Louie", the standards of the day. I think we did one Stones ballad, "Tell Me", I think. We knew about six songs and played them twice. We were together for over a year and actually started playing out alot. We added Stones, Animals and Yardbirds tunes.

I was the lead singer and didn't play guitar at all except for like 1 or 2 songs ("Well Respected Man" was one) the two guitars and the bass players were all Armenians. The lead guitarists father used to build Ouds, a stringed guitar-like instrument. The rhythm guitarist's father was a promo guy for Capitol Records . Not only did we get and ENDLESS supply of 45's way before others, we got tickets to a lotta shows. He used to bring home records that we couldn't get elsewhere and we'd cover them, like "Take A Heart" by the Sorrows, and "Roses Are Red My Love", by the You Know Who Group.


We were glued to the TV for "Shindig", "Hullabaloo", "Where the Action Is", "Lloyd Thaxton" and "Upbeat" keeping up on the bands. We played lots of dances and parties and some Battle of the Bands. We saw live shows all the time...Beach Boys, right when Brian stopped touring and Glenn Campbell was on bass, The Stones a half dozen times (twice with the Rockin' Ramrods) The Kinks in their Red Hunting Jackets, There shows like "The Dick Clark Caravan of Stars" with like 8 bands on a bill, and I saw a bunch of those with like Gene Pitney, The Laballes or Reperata and the DelRons. Beatles once in '66 with the Remains and Ronettes, Bobby Hebb and The Cyrkle.

Later, in the mid-late '60s, I was in some more acid garage type bands. Still catching the shows as they hit town--like the Who on their first few runs. Saw them before Monterey and then again about 2 weeks after. Actually the night after Keith Moon's infamous birthday bash where they were banned from Holiday Inns forever. The Blues Magoos opened up and then the Who. Headlining was Hermans Hermits. My whole band went and laughed ourselves sick seeing moms dragging their screaming kids by the hand, who were there to see Herman and were Pearl Harbored by the Who smashing their gear up.


Saw Cream and Hendrix and then the SF scene like Big Brother and the Airplane. By this time I was getting outta High school and hanging downtown and getting to know a bunch of Philadelphia bands and meeting with outta towners who played Philadelphia regularly, like Lothar and the Hand People. I used to go up to NYC on the train on Saturdays and go to the Village and hang around stores and maybe catch an early coffeehouse show and take the train back to Philadelphia and still be in the house by 1. But, after seeing the Remains and the Rockin' Ramrods a couple years earlier, I wanted to move to Boston--which I did when I was 18 or 19.
PART THREE: THE DMZ YEARS
How and when did you end up joining DMZ?


I was hanging up at 'BCN in the early '70s and eventually got (the job of) doing the payroll--doing odd jobs. I was working with this friend of mine, in '74, a girl who later went on to marry Paul Murphy of DMZ. And her and I would trade band talk all the time. About a year later we heard of this kid who was working there named Peter Greenberg and everybody kept saying, I should get together with him. Eventually we met and became really close friends right away. We had a lotta the same tastes. I was a huge fan of the New York Dolls and has seen them alot and spent some time partying with them. Peter was into the Stooges and Alice Cooper and the MC5. We both loved the early Stones and a reissue of a Gene Vincent album had just come out and we were nuts about that. We were both Modern Lovers fans and that played a part later on.

We went to some shows together and started talking about getting a band together. I had just gotten a '68 Les Paul and had a big Fender Bassman I was playin through and just starting get serious about learning. I wanted to play rather than sing. Late '75 we started fooling around with some other friends of his from Emerson. We learned a sets worth of tunes. The lead singer was a guy named Adam Schwartz who called himself Adam Bomb. He wanted the band to be called Adam Bomb and the Secret Weapons. Me and Peter hated it. I came up with DMZ. That was it. First gig was at an MIT dorm on February 28, 1976. The singer bombed. He was out!!


But there was a guy in his dorm that was lurking and waiting to strike. Jeff Conolly came over and and held us witness to a show like we'd never seen. We had met the perfect singer for DMZ. Jeff's influences were actually behind Adam's alleged contributions to the band. Through Jeff we all learned about the Sonics, Flamin' Groovies, Downliners Sect, Chocolate Watchband, 13th Floor Elevators. In addition to these, he shared with us a love for stuff like the Shangri Las, and other girl group stuff. I remember early on at a party at Reddy Teddy's house, a very late night and Jeff at an old upright piano playin tunes like "Right Now, Not Later Baby" and I thought I was in heaven. One of the best memories I have of those times was that night.

What was the Boston scene like at that time? Who were some of the cooler bands that were playing around town?
I think it was summer of '70 or so I first saw Jonathan Richman on the Cambridge Common and then a few other places. I traveled out to California and then around the country coming back in winter '72. By spring '73 I was going to places like the Grog, The Catacombs and the 2 of Clubs in Cambridge, I was into T-Rex/Dolls/Mott. Saw local bands like Dazzle and Modern Lovers a lot, Blues bands at the Speakeasy, the Alston Ale House, and Joe's Place like Powerhouse, George Ley, Roomful. There was a chain of clubs called Brandy's that had bands all the time. Used to see Reddy Teddy a lot. They used to open for Aerosmith at schools around here.



Saw them and Aerosmith and the Dolls once--the Dolls played 4 nights in Kenmore Square at K-K-K-Katy's, and they played the Armory and the Performance Center in Harvard Sq and the Orpheum with the Sidewinders. I still have the billboard from the Orpheum vestibule for that show. Reddy Teddy were really great I thought. I loved Matt Mackenzie's guitar playing. He was really an inspiration to me to start a band. I met people through those shows that I still know now, like Billy Cole. A chick--an art student--we were both seeing, kinda informally introduced us at the Club in Cambridge. We laugh about that now, it was 30 years ago. We were like 21 then.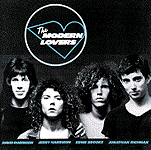 I saw this band the Mezz then. Mickey Clean was an awesome front man I thought. The band was very raw and primitive. I remember Asa (Brebner) playing guitar and a drummer, Pearly Gates who kept falling out of his seat--he was later replaced by Howie Ferguson. It's so funny that within a few years many of these people would be intertwined in the scene that evolved out of the Rat and Cantones. A few shows that were significant around that time were in 1975/1976. A show at a place called Plymouth Rock, near where the Paradise is now. I saw the Mezz, Third Rail and Television there. This was a clear indication that the balance of garage bands I'd known in the 60's and the trashy NY glam sounds were falling into place for me and wanting to play again was all I could think about. There was a benefit show at the Club and it featured about 10 bands like a Battle of the Bands. There were a couple out of town bands like from Lowell, and a couple newer Boston bands. This was a sign something was starting. Then Patti Smith played the Jazz Workshop in December of '75 and DMZ started within weeks.

How did you guys hook up with Bomp?
We started playin the Rat in April, '76. Bands like the Mezz and the band we rented a PA from for practice, the Real Kids, and the Boize and the Infliktors were playing there that spring and we seemed to feel like this was the right place for us. We got to be friends with a lot of the other players. Lee Ritter and Gary Cook and later Kit Dennis from the Infliktors, Ricky Corracio from the Boize, Mickey from the Mezz, Matthew from Reddy Teddy, were all people I took to right away.

We changed drummers in summer of '76. David Robinson left the Modern Lovers, joined us for a while, then the Cars. Rick from the Boize was living down in the Financial District with some of the Real Kids and I'd go down there. He was itching to get into DMZ and when our bass player said he was moving, Rick was in. Seemed everybody knew and/or played with everybody else somewhere. That summer it seemed to explode all over Boston/NYC/London/L.A.



We recorded this "Live at the Rat" LP. We had a demo that we made in April at Intermedia Studios. My girlfriend at the time, Lynn Chula, sent a copy to Bomp magazine editor Greg Shaw in Fall, '76. He liked it and came to Boston to check out the scene in February, '77. He signed us on the strength of the tape and seeing us at the Rat. In April, '77 after a string of dates we did with the Ramones, we recorded the Bomp tracks (9) with Craig Leon producing. He'd just finished producing Blondie's first record. Greg Shaw then landed us a deal with Sire Records for a full length. Within 12 months of our first gig at the Rat, we'd played with some of the top NYC bands both up here and down there, recorded the "Live at the Rat" LP--and now an EP for Bomp and it looked like we were about to sign to Sire.

How did you like the recent DMZ "Live at the Rat" CD (not to be confused with the compilation album of the same name put out by Rat Records in 1976--that JJ refers to above) that Bomp put out?
I was kinda surprised at how well it came out...and the coupling of it with the 1993 reunion was a good move. The '76 show was fun to hear, we were pretty brash and ballsy for having been together for 5 or 6 months when it was recorded. Jeff did a good job working' on it all these years later.

Was there a lot of internal conflict in that band?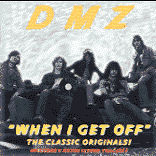 Yeah I guess so. Anymore or less than others? I dunno. Some theories are that we thrived on it. There were several strong personalities at play and a lot of recognition early on in our history, coupled with the copious amounts of drugs that were popular with the kids at the time; we were fucked up a lot of the time. There was bickering, but where isn't there when you have a group of people whose sole release is getting amped and spending most nights in trashy dives playing or listening to a type of music that was relatively disregarded by the general public. At first there were very few places (where) the bands could play in town. The Rat, Cantones and the Club in Cambridge, CBGB's and Max's in NYC. Later on, a few more opened up. We were just kids, wasted and playin just what we wanted and of course you're gonna have conflicts. Who doesn't?--So what?

Why did you end up leaving DMZ?
I don't remember...it was petty in the grand scheme, I'm sure. We were self-managed and self-booked, and self-destructive. The label sucked, Greenberg left and that was souring. The replacement was Preston Wayne. He was, and is, a hotshot guitarist and fit really well in some ways but not so much in other ways. He got fed up with us quickly. But he and I were tight and we went off to do something else and the rest became the Lyres. There was no one real incident that broke it up, just petty shit like I said. There was all sorts of bad mouthing and hurt feelings for a long time but I think comes with being real close and then splitting up. Of course that's hindsight. If there wasn't something there between us, it would never have been missed.
Jeff and I were probably alot more important to each other than we cared to admit or were able to deal with at the time. After awhile the reasons were all blurry and I will admit that there were many times I would think what would have transpired if we'd gone on. I will also admit that I have never ceased to give credit where credit is due, I got more out of the musical relationship I had with Jeff that a lotta people might figure. There is a conviction to his approach in music that is 100% on the mark and can't be denied. He hears things that astound me. In a state of in coherence he can pick at the slightest nuance that either fits or doesn't fit and pinpoint it. A lotta people get burned by it, but it indicates a talent I can only admire. I've gained a lotta good from playin with him, then and now, that outweighs a lotta other stuff.
There's conflicts in all bands, and relationships. So what? I was pissed when Greenberg left but that's 'cause I liked him. Doesn't mean he wasn't a jerk sometimes. I was pissed when I walked away from the band and right or wrong I did it--and, of course, I second-guessed it--but what happens happens. I ain't gonna paint a pretty picture about anybody, but I ain't gonna trash anybody either. Sorry.
PART FOUR: THE QUEERS, ETC.
What was your next band after that? Who was in it?
Me and Preston started a band with John Shriver, formerly of Tracks, and Baby's Arm. We were called Bad Habits. We played some ok gigs. There was a wild night at the Modern Theater downtown where we headlined a bill with Lou Miami and the Kozmetix, and about 8 other bands, don't know if Mission of Burma was there, Dumptruck maybe, I remember Skeggie Kendall being there...we all had a wild party at the Music Complex afterwards. That band evolved into the Odds. Preston and I and two old bandmates of his, Steve Cohn and Eddie Lavasseur were in it. They were a Worcester band in the '70s called Hooker.

Oh, Steve Aquino, later of the Lyres was with us for a few years as well. That was a great lineup. We recorded tracks for some compilations, and traveled around supporting one called "Battle of the Garage Bands: Volume 2". We toured with the Prime Movers and Mad Violets and Yard Trauma. We played a lotta shows with the Smithereens and Del Lords, both bands were friends of ours. We did shows with the Alarm, Stray Cats, David Johansen, etc. That band lasted from '79 to about '87 then reunited in '90 for awhile. Preston and the two Steves are still very close. We still do a one off show every now and then. Preston also has the Time Beings and the Preston Wayne Four happening.

How did you come to join the Queers?


I met the Queers through Kevin Kecy, a friend from days at a club called the Space. We also worked in record circles together. The Queers sometimes opened for the Odds. I loved them and thought they had tremendous potential. They also had tremendous drugs. Joe, the guitarist would invite me up to join them at Chet's and made me offer I couldn't refuse, like...here have a line...He said at one point that he wanted to rearrange the lineup. He asked me to come in and sing and play guitar. While showing me the songs, I said you keep singing and I sang backup and played guitar, sounded great!! So he became the singer, and this great drummer, Hugh O'Neil was brought in and it was a new band. That lasted for a few years. We recorded at Ft Apache with Sean Slade in Roxbury near where we rehearsed. We played Chet's, ALOT, and the Rat and Genos in Portland. We recorded some more with the late kinda great Jimmy Miller. These were very wild times and I had a blast. I loved playin and writing with Joe. Still do.

Again, it splintered in a haze?conflicts. But we got back together in '96 to record "The Queers Don't Back Down" album and an EP called "Bubblegum Dreams". Joe and I wrote a bunch of tunes, I played and sang on it and co-produced it. It was a great project and one of the best times we had. Joe and I are still tight and always show up for each other's projects. He's a great singer and songwriter. Hugh was one of the best drummers I've played with and B-Face lives down the street from me and we see each other more now than we did then.



What else were you up to?
Well, during the '90s I did a lotta radio. I was a guest DJ on a lotta shows, rockabilly ones, Latin shows, Jazz shows and a bunch of MBR shows. Around '91, '92, '93 I got a spot on 'MBR's "Lost and Found" show, replacing Roger the K. I worked with one of my all-time fave DJ's Magnus Johnstone. Met and became friends with Angeline who does the jazz show and "Hero of the Everyman", John Funke who keeps real radio alive. I moved to Texas for a while and managed a singer down there--did a little radio too. I wrote record reviews for a few publications and got a couple articles in the Austin Chronicle. I wrote for a cool Garage zine, "Bad Trips", for a few issues. Since 1986 I've been doin the day job thing at Rounder Records as their National Promotions rep. I do a lotta traveling and see a lotta bands because of that. Being at Rounder almost 16 years has exposed me to a wealth of music and artists I may never have become aware of.

What's your message for America's youth?
Don't get bored, and brush after every meal.
2002 Chris Parcellin & D-Filed, All rights reserved.