Joanie's London Vacation
November 2010
For past vacations - Click Here
Oh London, I missed you and even tho it cost almost $700 to fly there (and that's a relative bargain) when it used to be $400, I couldn't wait another year to visit. 2002 was the last trip and all my time was spent in London, this time included a side trip to Cardiff, Wales (partly just to add another country to the list). An uneventful flight with no sleep, got to my friend Dana's place in the Hammersmith area early Sat. morning then a good walk to the Portobello Rd market which was a zoo as usual. No purchases except for food then off to meet my old friend Mac (from the newsgroup alt.punk, anyone remember usenet groups?) who'd come down from Leicester for an anti-Nazi rally that was going on. It was taking forever for their march to get going and I decided to wander over to the Oxford St. area which Dana avoids due to her claustrophobia issues. But hell, it's a zoo pretty much any time of the day and can be too much to take even for a veteran shopper like me. Couldn't find anything at the cheap stores so back home for a short nap then out for a nice dinner at Bumpkin in So. Kensington. I found out after we'd made the reservations that Los Explosivos from Mexico were playing that nite but it's rough going out after no sleep, plus the club was in the opposite direction of home, blah blah blah, I wimped out basically. Plus I had a long day of shopping ahead at the Sunday markets in east London. Besides Petticoat Lane, there's Spitalfield and the Up Market around the corner plus stuff lined up along Brick Lane. It's worth it just for all the styles of food.
Click on thumbnail pictures to bring up another page of pictures.

| | |
| --- | --- |
| London Markets | Cardiff Town |
Mon. Dana and I took the train to Cardiff, a quick 2 hours away. Very cute city with a pedestrian downtown and tons of shopping if you're into that. They've also built up the waterfront area and it's a little vanilla looking but also very cute. I probably should have made an effort to see more of the countryside but as one of the paintings I saw in the British Museum said "I need to be with people in the city" (Die Straße by Max Beckham). The Cardiff Castle was beautiful, hit the National Museum and a gallery, did some shopping including hitting the oldest record store in the world, Spillers. They'd just changed locations (gouging rent increases over there too) and the store didn't have a ton of stuff but I bought a couple Welsh bands. And a few good used things at Kelly's Records in the Cardiff Marketplace down the street. No luck with live music but being there Mon-Wed. didn't help.
| | |
| --- | --- |
| Cardiff Music and Food | Cardiff Sights |
Came back to London on Thurs. and wasted some time before dinner with another alt.punker, Jim. While checking out a café I'd read about, I saw a flyer for a book signing that famed photographer Mick Rock was doing (David Bowie, Queen, Syd Barrett, etc.) but we had reservations at what was supposed to be a good place, St. John Bread & Wine. St. John is known for using all sorts of weird parts of the animal, this was the less expensive restaurant. but it just wasn't that good and we should have gone to see Mick instead. Instead after dinner, we saw comedy in a metal/goth pub The Intrepid Fox which was an interesting nite. And I did see Mick the next day when I checked out the gallery. No photo op tho since he was being interviewed in the office and never took a break while I was there. Earlier was a trip to the Burough Food Market, hard to decide what to eat (so I ate it all). After a dinner of Persian food, I hit my only show of the trip (I know, slacking), Thee Spivs, The Sceptres and Hank Haint at the legendary Hope & Anchor. There was a good show down the street at The Gaff with The Fallen Leaves and Thee Savage Kicks but I couldn't really work out both. Thee Spivs were great, quick garagey tunes, a crowd going nuts, guest appearance by "Dave Elvis", pretty funny. New CD on Damaged Goods.
| | |
| --- | --- |
| London Museums | London Music |
Sat. was hanging at the touristy Covent Garden but there are some nice things in the market. Wandered around Soho and Chinatown where I saw a Malaysian restaurant I'd read about and had excellent. steamed dumplings. Hit some record stores in the area, walked down Denmark St. with all the cool instrument stores, tried to see a Jimi Hendrix exhibit but it ended a few days before so off to the British Museum for the first time and didn't give it nearly enough attention. That nite was dinner with Jim, another alt.punker Joel and his friend Craig in Camden Town. Had a fun time and thought we might hit a rock n bowl type place but Joel and Craig needed to get an early-ish train, so we just stayed in the area and went to the Good Mixer pub down the street. They had an excellent jukebox that I should have loaded up even more. Starting with the Adolescents made a couple old grizzled punkers happy (and I'm not talking about myself).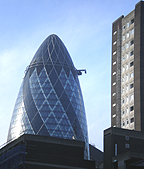 Random London stuff
Back to Camden Town on Sun. for the huge market which just goes on and on. But so many of the stalls have the same stuff of kind of cute things in cheap quality. Didn't buy much but ate one of my favorite things, a fresh out of the fryolator donut from one stand and a yummy hot ginger drink (mixed with some hot apple cider) from another (for food specifics, go to http://chowhound.chow.com/topics/750142) . Back to the east side for those markets again and to buy my hosts some whoopie pies and cupcakes from Kookycakes.com, a super nice guy from Georgia who gave me a deal. Dinner that nite was at a nice gastropub by the river in Hammersmith, and skipped another show. This time it was a metal band from LA called White Wizzard who were at the Underworld way out in Camden Town but since I had to leave the house at 7:15 or so the next morning, I was lazy again.
So I should have seen a lot more music and there are a million other things I didn't get to (six nites just isn't enough time). It's such a huge city with so many different areas, all sorts of cultural things, shopping, music, etc. But it's always a good time and I sure won't wait another 8 years before I go again.
---
home | interviews | photos | features |BGN issue list | reviews
links | contact us
Copyright © 2010 Paul Lovell. All rights reserved.