1/9/2017
Tuesday, January 3, 2017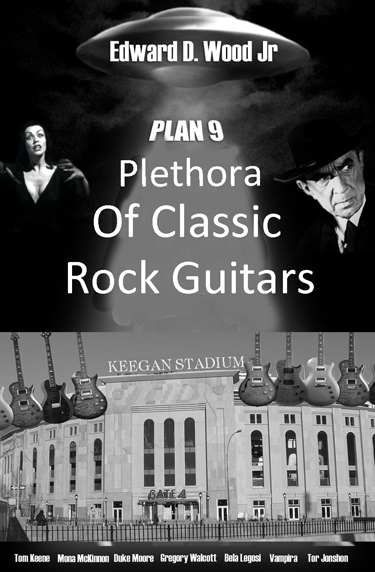 what better way to end 2016 than jamming at "Keegan Stadium" (that's Kaiser stadium north or better yet Patriots versus Giants!). I walked in and there was a Plan Nine plethora of classic rock guitarists plus Moose Mudbug's bassist and WMFO's Brian Young singing classic classic rock lyrics off his phone plus Mike of clan Stewart and Brigands on guitar. Mountain's "theme for an imaginary western" summoned up the ghost of Jack of clan Bruce and Jay Gruberger; a guitarist asked if anyone drummed and when I said "sure" Ken Kaiser "ran....he ran so far away" (or was it John Kay and the Sparrows "goin' upstairs"?). so I used the beat Solomon Gruberger taught me sunday 3 June 73 for "suzi Q" and "La grange";I am best on blues and let's NOT forget Highland/Young singing "I hear you knockin'"! the flawless Mick Lawless whom plays bass with Moose put down his bass, Matt Burns went to drums and I outplayed Jay Grubeger AND Carl Biancucci with one finger! and "I got blisters on me thumb!". "Gloria" and "baby please don't go" were sung by Moose Mudbug, Greg Allen did some Stonesy riff, not sure of that one (yes! I been OBSCURED!) then the joint was rockin', goin' 'round and 'round when the brides of Keegan-stein came in to sing background. "I'm a beleiever", "waitin' for the man/my girl" (I sang that and had to lead the band like like it was Sir Paul's all-stars or Ringo's...singing and playing bass...how truly Beatles-esque!); also "I wanna be your dog" and somehow we had Jiblanto's violinist screeching away like "venus in furs" (so I'm doing a stooges song produced by John Cale with a lady sounding like John Cale; Linda Garreau Highland's ghost! plus preceding Velvets toon) and also for the Ron Asheton solo in this mishegas was John Keegan on sax and Tim Sprague, Junta D'Amour, wearing fedora and shades and playin' trumpet like Hugh Masakela! in fact back in '82, Rat, hopelessly obscure, he DID play trumpet on "Gloria" and Ronald Reagan was president. Reasons to LIKE Love and Flame on facebook; Lady Caroline got to the last train to Roxbury and our only resolution was more Lou Reed cover gigs with the Count. but in the end, since I began recording first Afrika Korps album Janaury forty years aint NUTHIN" changed 'cept my waistline, the presidents and maybe even mah drawers"....
Wednesday, January 4, 2017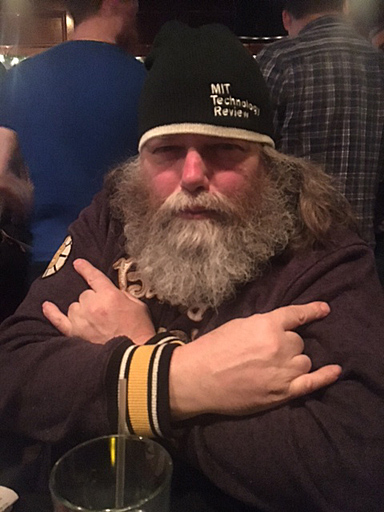 Kenne getting tough from watching too much footie

"Hogmany was after watching footie at Phoenix Landing, used a cheap ticket from work at Fenway mega-plex. "what's the next movie playing" "the new Denzel Washington"; (Fences) me: "sure". the minute it STARTED I said "that's the Hill". I spent my 2008 birthday tracing where Dad's father and grandfather had lived; the Hill was originally called "Jew's Hill" but became more Afro-American ala Roxbury, Mass. but my grandfather's wife who's NOT my grandmother was from an Italian immigrant enclave there; my grandfather McBee married in '20s in this Italian catholic church and buried in holy calvary cemetery hazelwood part of Pittsburgh: grave listings say REGO/REGO/MCBee/REGO etc.and when my great-granddaddy McBee left Fairview west Virginia (population 435!) he's listed as a waiter in the 1894 city di-rectory; railroad to Wylie avenue in the hill wicked close;and same address when he married my great-granny Jennie Darling, living in Farmington WV. ok enuff of my family history, but Denzel's character is "typical" of the African-American southern exodus to major cities: "I walked 200 miles to Mobile and then walked up here for work!". the playwright, a Hill resident, his mother walked from NC (read Wikipedia) and Dad's Marine buddy who was in Cooley High, Detroit seven years ahead of Jimmy Hoffa's boy told me his grandfather took his mother by the hand and those Scots-Irish walked from Texas to Detroit! Denzel's character: "I come up here in 1918 (my McBee ancestors lived across the river in Fineview then); didn't have no buses or trains or cars to get you around!" I figured the charachter born 1904 versus my granddaddy John Wilbur McBee born 18 aug 1896 and his Scorpio wife born in '94. it takes place in 1957 pitsburgh, the movie, but the extras got to wear '50s clothes! finally the patriarch dies in '65,younger son is a marine corporal; my father still in the Corps but I wasn't yet in the Korps. I really DID like this movie recommend it even if you hailed from Squirrel Hill like Robert Goldstein (RIP), Martha Hull's ma or Pavlov Katz".....

Thursday, January 5, 2017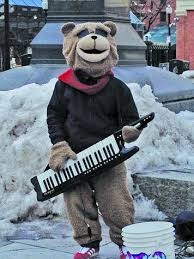 Keytar Bear

after explaining to Miss Lyn about Manchester football and the oasis brothers and Happy Mondays (this is Monday 2 Jan 17 Phoenix landing), I then decided to use my movie pass at the "Common at noon" and she suggested LA LA LAND. glad I went! I think there's a blog called Slate.com that mentions every Hollywood musical they stole from like singing in the rain (obvious) but I also came acrost a review about the '80s scene where our jazz purist is playing a pool party doing '80s toons. Schlock around the clock and Ida May: he's playing a keytar! But no Bear suit. Then our heroine asked for "I ran so far away", hero plays keytar in SKINNY TIE! singer has POODLE HAIRCUT. ok I raved about the wedding singer doing '80s toons but research says the singer/actor really COULD sing; he was a Harvard freshman when he was in Chester French (on Wikipedia!) and that was when my Be More Flamboyant cd came out (fall '03); hmmm, maybe his career is doin' better than me....John Legend, whom I like for being retro got out of school in 1999 when Gemini on a Full Moon came out....he mighta sold more records than my entire discography. John Legend does good acting and I'm leery of musican as actor (unless it's me) and the ole jazz guys are good! Glad our hero held onto his old jazz beliefs even if heroine does say after pool party where he was reduced to paying gig of keytar and haircut hits: "hey George Michael"! other funny lines too, happy movie, DO see it! hey, I even outweigh Siskel AND Ebert, so trust me"....