1/11/2016
Monday January 4, 2015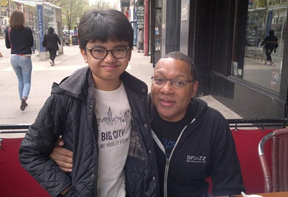 Joey and Wynton Marsalis

"WBZ 1030 Am sundays at 7 pm plays 60 minutes IN MONO! Interesting tail: Joey Alexander, 12 year old jazz prodigy from BALI, started lissenin' to Dad's Charlie Parker records, learnt to play BY EAR, debuted Lincoln Center with "'round midnight", Wynton Marsalis POINTS AND BOWS; youtube videos, 60 minutes has a site; Judd Williams LIKES this and besides the Real Kids, he opened for Stompers at SUNY Brockport AND likes Grand Funk and Bloodrock, so his taste is like eatin' a trash plate at the Brockport Diner! But seriously, folks, WILLIE Alexander would like JOEY Alexander coz it's his kinda jazz and "reincarnation" WAS mentioned! (Monk/Errol Garner..YOU decide!)....

10 pm-midnight sundays WMEX; VINYL GROOVE. vintage disco, Motown, soul, excellent show. did some research: vinyl groove boston.com. Vinyl Groove is also a band and on youtube! AND facebook page, they book a lotta vintage disco acts into either Kowloon's (Saugus) or Anthony's (Malden). Saturday 27 feb 16 Tavares at Anthony's is SOLD OUT! so a Friday $40 show has been added 26 FEB. did I record "death to disco"? Chubby and the Turnpikes on youtube! (early Tavares!) Anthony's, Malden COULD be tempting!"....

"COAST TO COAST AM 0434; bumper music before a "self-healing" dude talked as if you CAN heal yourself by putting yourself in a good mind frame...ok, I AM doin' it with my Gene Vincent leg, walkin' a lot BUT): BUMPER MUSIC was Procol Harum's "whiter shade of pale", recorded 29 march 67 (my dad was buried 2 march 67) and released 12 may 67, so WBBF, rochester ALSO in mono! sounded SO good this morning before I walked up and down mission hill to dunkin' donuts for coffee in freezin' ass Scottish/Viking weather!). www. procol harum . com they STILL play with only Gary Brooker (piano, vocals), December was in FINLAND! check the pre- Procol r&b band The Paramounts but "surprise surprise" (saw The Fast cover that stones toon at cantones in 78(?)!):robin trower was NOT on "whiter shade of pale" b/w "lime street blues". instead summer '67, he recorded "homburg" b/w "good captain clack" which was released 22 Sept 67. a lotta damn good music that year....no shit!"....

Tuesday January 5, 2015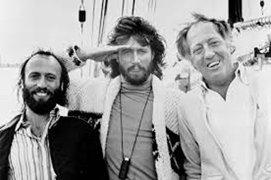 Robert Stigwood and Bee Gees

COAST TO COAST (of course!): Ken Gerhard . com talked about robots and Mark Facebook is getting one to help him...with my column? I prefer rosie from jetsons or the lost in space robot! bumper music: styx, "mr. roboto" released 11 feb 83; "best bette" recorded 13 feb 83! ok, history . com / show /missing in Alaska: there's 6 or 7 foot tall Bigfoots completely covered with hair, very broad-shouldered and no neck...hey, the furthest Highland kin I had was Chelan, Washington, not Alaska! as for 15 foot Bigfoots; George Noory said "I'd be scared seeing that!" then Gee Julie made coffee in the 8 degree weather (speaking of "Alaska" by cactus, "where the deer and the eskimo play"!) Robert Stigwood had died, said wbz 1030. BORN 16 APRIL 34 (MY DAD BORN 8 FEB 34) "HE DISCOVERED THE BEE GEES" only they played the disco stuff instead of the chamber-pop, but then "he also discovered CREAM": and I heard a chorus of "I'm so glad" (must been Goodbye Cream) playing zero-dark-thirty in MONO, man! so when jay gruberger says "Jack bruce #1", it meant he'd be the first member of Cream to die? play your afrika korps albums BACKWARDS!!!!!"......

Wednesday January 6, 2015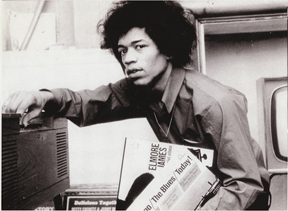 Hendrix

whilst researching BrumBeat bands (birming'am, aingland area), I thought: "what of my ancestral home of Kent?" (My great-great-great Thomas Highland born near Ashford 1808, sailed London -NY 1845, lived other half of life as a Michigan farmer but what IF I'd stayed 5 generations in Kent?): today's Man of Kent: Noel Redding! (and no relation to Otis, mate!). www. kent gig . com / music biz / index and Wikipedia say Noel Redding born FOLKESTONE, Kent; go 15 miles west to Ashford and you hit the market towns my Highlands hailed from! without going into Noel's pre-Jimi discography, lettuce note that 3 December 66 was a Hendrix gig in Hillside Social Club, Folkestone, Kent; I DO need to check the date Hendrix wowed London but Noel probably said " 'ey, oi kin git us a gig at a pub back 'ome" and note that it IS 15 miles from where Thomas Highland was born! I may blather on about more great Kent musicians and am surely proud of the Saxon DNA I have from Kent rolling from my veins to fingers and voice! (leg moves c/o James Brown!)"......

www. jimi Hendrix - lifeline . net ....for the Hendrix GEEK that wants to know what Jimi did EVERY day of his life! 31 dec 66, Jimi played Hillside social club, 14-16 dover road, Kent. stayin' at noel redding's mum's ("toast and marmalade for tea"?), 'e asks "if it okay if I stand next to the fyre"..THUS was written a song later covered by fabulous Pack and my distant cuzzin Mark Farner! again, folkestone is but 15 miles from where us Highlands hailed from, so "Fire" off are you experienced" inspired THERE! I'm 5th generation from Kent, can't claim British royalty now, only my great-grandfather Highland could have, his grandfather going Kent-London-NY-Michigan; better traveled than me, the bugger!"....

Thursday January 7, 2015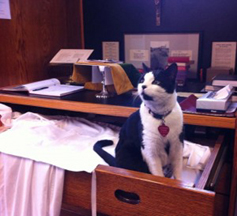 Simon Katz

I've been researching the church of England in the Highland's homeland of Kent England and the church of the advent in mission hill is Boston's Anglican church! in my almost six decades had never been to the feast of the epiphany nor a "solemn mass", so 630 pm to 9 pm, i had a GREAT tyme! 12th night dates back to Tudor tymes (my tyme!) and there was a Shakespeare play. (the Shakespeare blog.com has chaos, jack cade and the men of kent. henry VI, part two has him "of ashford" which = Thomas and Peter highland 5 and 6 generations back! sir john gilbert's 1858 engraving: "cade is unkempt, but not barbarous with more than a hint of robin hood about him"; Gee Julie take note!). the music: Rocking the classics: English progressive rock and the counterculture Edward Macan, 1997. briefly (me?); the south of England was staunchly Anglican, so Anglican church music begat "the Canterbury sound" and lotsa progressive rockers were Anglican choir boys! cf. with boston camerata's renaissance music and choral music and they all sing like fucken YES! (who, lester bangs 1969 rolling stone review said Yes was CSNY harmonies with vanilla fudge instruments, SO, was Grahame Nash an Anglican choir boy?). www. the advent boston . org is homepage and at the reception, all these Beacon Hill WASPS said hello to: SIMON KATZ feline-in-residence! a black and white irish tabby like a Miss Lyn cat now in kitty-kat heaven (Pinky, Eu-Eu) WASP humour: "I tried feeding Simon some of the brie but he didn't like it"...again, as usual, a Clampett amongst Drysdales but now I have indeed, celebrated Twelth Night!"....

how can I forget the sermon?! star wars references, book of genesis had "crytic illusions"; like Lemmy's da, this was one Rockin' Vicar! 10 pm, the Spanish oldies again: "(Spanish), then "uno, dos, tres" which is....Len Barry's "1, 2, 3" such a great oldie! and "I had too much to dream last night" with coast to coast! project merlin . com was about ETs and George Noory said "if there's a table full of ETs judging (?) us; we're screwed!" after all that optimistic Anglicanism...then paradigm research group . org; I guess coz of the UFO coverup, Hillary told a NH paper, she wants to get to the bottom of area 51 etc. Hillary and UFOs at 0430...did NOT hear THAT when the drill instructor shouted "reveille" in Parris island!"....
| | |
| --- | --- |
| Strawbs | Deal Kent |
dave cousins of strawbs is my facebook friend! he's from and LIVES in Deal, Kent, 30 miles from Ashford (that's us Highlands!) and Folkestone and Jimi Hendrix standing next to Noel redding's mum's fyre is in the middle on the way traveling A-2, A-20, some bluidy highway ON THE WRONG SIDE!! (when Thomas Highland sailed from London in 1845 THERE WERE NO CARS, so no left/right side to drive NOR, as a wagoneer did he need a fucken license! and his much-younger governess wife taught him to read and write, after signing an X on his marriage certificate! Thomas Highland/Noel Redding. Dave Strawbs: all Men of Kent! (division on the Medway is near Rochester, Kent...always good to research travel on cold-ass days!)..."....
Friday , January 8, 2016
a wee bit more Kent news (why not? lemme NOT leave five generations ago, us Highlands!): youtube has a women in Pluckley, Kent (11 miles from Great Chart, where my Highland ancestor was born) out walking her dog and acrost the path comes...a wallabee! this wasn't the one that escaped from the stoneham zoo back in '89 or so was it? my great-great-great-great Peter Highland born 19 sept 1784, kennington kent; facebook has KENNINGTON HALL "a gentleman's country house built in 1700s" where resided George William Lee Plumptre, esquire of Kennington Kent. Peter Highland died 9 Feb 1841 in Kingsnorth, Kent; his second wife (he married the widow Mary Heritage after Mary Cooke Highland died; ALWAYS marry ALL your wives with same name!) "Mary HILAND" in 1841 UK census lives as widow at Taylor's House. www. zoopla . co. UK house prices just recently sold Taylor Farm Bond Lane Ashford Kent UK; I believe us "Hilands" lived in the "out buildings". Boughton-Aluph came up as a Highland marriage place, one of Peter's two marriages and ebay is selling a drawing from 1840 or such of ye church there for $125...though with our Mcbee bluid, ye'll nay see a shillin' from me fer it!"....
"Peter Highland married Mary Cooke 1806 in Boughton-Aluph, Kent, son Thomas born 1808, sailed from London 1845, lived out other half of life as a Michigan farmer. that pen-and-ink drawing on my wall from e-bay worth $125 circa 1840 and he DID die in 1841..tempting BUT now that it's on my wall, I can worship it! Kent was quite Royalist during "English civil war"; should I tell Charlie don't surf?"..
all saint's is boughton-aluph has been around since 1300s and you can like it on facebook! God Bless Mark Zuckberg and that robot that's helping him out, according to coast to coast AM!"...
Saturday January 9, 2016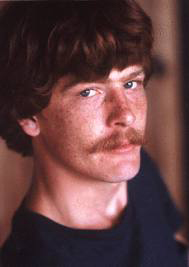 Jerry Yester

Happy birthday to my facebook friend Jerry Yester of lovin' spoonful!;WHRB blues show played that chuck berry b-side "wee wee hours" this morn. But let me "Talk Talk" (on Original Sound!) about gig offers and PLEASE do make them to me otherwise Ken Kaiser will have to resort to wearing a rabbit mask! Tontilleo, whom Mastered the Beachmasters SO well has 12 feb happening for Chetstock at Once; told her I'd do a Hopelessly Obscure reunion, so looks like 21 may, which is a week after jumper cables, joe coughlin midway thang. which leaves the Gizmos...Atlanta IS doing a festival and Real Kids are headlining a Friday ass-end of april "are the Gizmos interested"? hell, yeah! went there in '13 just to "vacate" even after gig fell through, I love the SOUTH AND "wilkie south"! also cantab sent calendar, friday 1 april 16 "Kenne highland birthday bash featuring alice highland" and because there's so much of me to go around, afternoon show midway on my REAL 60th birthday (2 april)...otherwise, veg out, sci-fi marathon, lotsa radio and youtube and e-books on line and lotsa SNORIN'!"...

Sunday January 10, 2016

and the best way to close out the week is: 0115 Holly Harris on WUMB played BB King's "sweet little angel", which Cub Koda covered 1985 the Tam o' shanter, brookline, last tyme I saw him alive...BUT it was surely tyme for Coast to Coast at THAT tyme and it was a good'un! John Edmonds has a ranch in Arizona, he's interviewed on youtube and the stardust ranch is known as the alien ranch! ascension code is his book and www. elainejkeller. com publish...the BEST part is the "brillo men"; aliens that look like brillo pads and farmer john has dismembered them with a samurai sword and has three freezers full of the bodies! (but wait, there's more....)....but, being gigless til 1 april 16, i have tyme to work on ye Highland family tree in Kent (all KINDSA tyme, all kindsa tyme)...Peter Highland, born 1784, Kennington, seems to have older brother Thomas born 1780, kennington, son of Thomas and Elizabeth; if so, my immigrant ancestor was named for his grandfather! more exciting: Kennington Hall seems to be haunted; found an e-book from 1800s, will search for that later, otherwise trust me..and lastly, Miss Lyn sends in youtube of women in pluckley, kent,which is the UK's most haunted village and seems to be close to where us Highlands hail from! I shant bore you with convicts from Kent named Hyland sent to Australia or TAZMANIA; trust that the wallabee was the ghost of a Man of kent transported to Oz/Taz....or should Ken Kaiser and I write a song about the "Brillo Men" in the key of B for Hello Universe on Kleenkut/Gulcher?"....

.....