1/12/2015
Monday, Jan. 5 2015
whilst reading about the Franks conquering the Peloponnese after the Fourth Crusade AND lissenin' to the NFL playoffs on WEEI-FM (thus being my own BROTHER, since Tom Highland, brother/cuzzin was the football jock and i was into ancient history and ancient vinyl); after Tony Romo (Cowboys) defeted Mee-sh-e-gun (home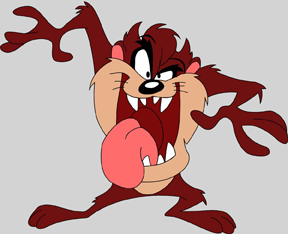 of the Highlands!), I was messin' with my radio dial and on WRKO found a rerun maybe of Art Bell's Somewhere in Tyme (pre-cursor to Coast to Coast, read Wikipedia). whomever it was, was quoting news bits from Reuters etc., facts that I will spit out at the next BGN cocktail party, since my mother IS my cuzzin ("Mutants of the monster"-Black Oak Arkansas!). The Point Is: Oz! (home to Melissa Scott and Gregory rocknroll Hilliard and MAYBE a 2015 Gizmos tour!). Kangaroos is gittin' hit by cars! orphaned joeys! it's a stress reliever to hug a joey in Oz animal rescue leagues (Melissa quite active in this!) BUT, then came the fact of Tazmanian Devils NOT on mainland Oz no mo'(extinct), only on island of Tazmania! (where more than few Kent, UK Hylands got transported for stealing hats etc, , ALL on line, me as a Beach Boy surfin' the information highway and Ma and Brian Wilson got same mayflower ancestor!) then the presenter started making the taz noise! reason to see the Bugs Bunny festival at Brattle in February (AFTER the sci-fi marathon at Somerville Theater; can you spell fan-ATIICCCCC?!??!?!??!?!?!?)....them ole warner brothers cartoons (LIKE the cartoon facebook groups!) has the ole Taz PLUS he has several pages! Taz Hylands in Tazmania; google-ate it, man! ("Kenne, i always read your column but i dont know what you're talking about"-Terry Dactyl, NO relation to Clair Dactyl, Unatural Gizmos fan!)"......
Tuesday, Jan 6, 2015
some radio dial spinning on a cold night: WUNR was playing tango music! all i understood of the Spanish was "Boston argentine tango society"; should i take up that hobby? (here you go Kenne- Tango! 5 week beginner course ) Gee Julie with rose in mouth? (maybe the cartoon i'm thinking of will be in the Bugs Bunny brattle marathon!) then over to WRKO 680 AM, Jim Bohannon is usually conservative talk but tonight in advance of Elvis's birthday, he had this Elvis appraiser taking calls from folks down south and he was rapid-fire like me and ma on date of release, worth of record and "did you keep the picture sleeve?" folks also had Beatles 45s and one lady had some patsy Cline albums on some cheap-o reissue label "wail, ah got 'em raht here" as she looks on label; was I in heaven?!
Coast-to-Coast AM had a feller talkin' 'bout alien abduction, so if you see a bright shiny surface comin' towards you, dont touch it, but run like hell to a culvert! (lissen to these podcasts; the calls are a HOOT! AND UFO Phil with his theme song; sounds like a Korps outake!) lastly, coffee in Grecian Echoes cup coz i DO pledge to keep Grecian Echoes WNTN 1550 AM on the air; it's only right, since the Franks DID conquer the Peloponnese after the Fourth Crusade! (explaining how my grandfather McBee has a DNA match with Greece; family tree DNA, my Scots-Irish grandfather has DNA matches with greece/italy/spain/portugal, but look at a picture sleeve of Johnny and the Jumper Cables' "Landmine" to say my dad aint maybe melungeon".....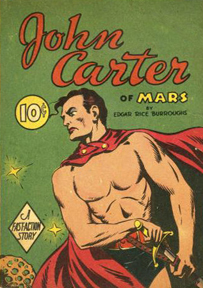 di-rect from Coast to Coast AM facebook page; sometyme about 0300, i DID hear Ric Shelsky talk about his new book "The Moon is hollow and aliens rule the sky"; so all those abductees are inside the center of the moon! Me, in a Broken Dream...Edgar Rice Burroughs is ma's 8th cuzzin, his great-great was a Blodgett, that's why I like Tarzan apes and john carter man of mars and sci-fi marathon coming in February Somerville Theatre!".....
More dead people facts: confederatevets.com; LIKE it in facebook coz i got Rebel kin on mah Granddaddy McBee's side (his WV granny was a Yost) AND they's a mess o' cuzzins wuz in co A & B, 20th virginny cavalry , CSA. researchin' them cuzzins on this facebook page and they died in camp chase, ohio. located in COLUMBUS, home of the Buckeyes (Kenne at grocery store with Ohio State garbage can) PLUS Gizmos played there Halloween with Cheater Slicks in audience! Camp Chase is/was in hilltop area, where in 1870 (read Wikipedia) some home for the insane built (near my confederate cuzzins); no wonder I felt deja vu all over again! call up George Noory on coast to coast!".....
another Columbus, Ohio thought; i put as much vigor into "amerika first" as charlie daniels (who DOES have Tarheel rebel ancestors as do most all Southern rockers!) singin' "be proud yer a Gizmo, the south's gonna do it agin"...("rich coffee sittin' on a bail o' hay; he aint gud lookin' but he sure can play"..
Wednesday, Jan 7, 2015
Weather Report (Chick Corea was from Chelsea, Mass.): Brockport NY-19 degrees, Boston, mass.-17 degrees and Sonny Boy Williamson Twelve Below Zero!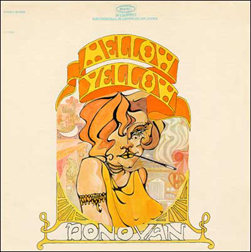 ok, so a wee bit cauld and a night of RADIO ON! (I got the AM!); Wall Street Journal this morning 5 AM, WRKO, had a bit about baseball hall of fame (The Big Unit!) and may '69, lissenin' heavily to Donovan's Mellow Yellow album (mono! Big N store on Brockport-Spencerport road, due west of Lou GRAMMatico and Gates NY), our 7th grade class trip DID stop to Cooperstown NY, but it bein' 1969, ok, my favourite part of the school trip was Greenwich Village coz it was RIGHT before Woodstock and hot damn, lil ole country me hollered out to a REAL LIVE HIPPIE; "hey, man, throw the peace sign!" I'm sure Mother still has said photo CATALOGUED FANATICALLY, along with all my baby clothes ("well, Kenneth, if you ever have children"...) in the ole basement o' the Blodgett farm (house built 1851, i seen the deed and my great-great-grandparents, on Red jacket's land WERE distant Spencer cuzzins"...
BUT, 6 pm, tyme for WJIB and Bob Bittner! (WADD, Brockport NY AND RIT grad when I got my first guitar in ninth grade, Brockport high school). Gee Julie asked "what's this song" and, as sure as he played it on WADD, Brockport, NY, WJIB was playing "all i know"-art garfunkel! OF COURSE there's a story with dates c/o Wikipedia; Art's solo lp released 11 sept 73, there's a quote from the COUNT! and it was on easy-lissening charts 4 weeks in October '73 ("chart-geek"; toon into 88 re-wind, WMBR saturday morn 6-8 AM!) famed Kinks kollector Tom Taber (who grew up with the Humans "warning"/"take a taxi"-read Rock On #7, maybe!) AND wrote a Civil War book Hard Breathing Days (with reference to some of Ma's Yankee kin, of COURSE; albion NY only one county from Brockport!) DID say in 1973 (where my head is!) : "LEATHA (his future bride a-walkin' down the street) likes this song"; a WJIB/Tom Taber reference ONLY Ken Kaiser will GROK! (read Heinlein's stranger in a strange land and go to sci-fi MARATHON somerville theatre!) future google-ation discovers there's a Tom Taber that sells wooden duck decoys on e-bay! BUT this aint the Tom Taber that sold me Fugs Golden Filth ($1) in '71 and influenced my 1972 future Gizmos toons OR, also $1, a golden archives series Velvet Underground comp in '73; i put my radio shack needle down on side two, heard the feedback on "Heroin" and me, at 17, like Janis Ian: "wow! he's outdoing townshend!"...hmmm...was i inspired to have TR Niemiec sing the Gizmos "i shoot up" live at bloomington public library, recorded 9 april 77, a Gulcher release, intro by John Cougar? damn, this coffee (i'm poor, not Rich!) kickin' in REALLL good...it's my life and it's my wife!".....
Thursday, Jan. 8, 2015
WNTN, Newton lissenin' to Grecian Echoes 0700, I SWEAR (Gee Julie as witness) I heard ska music sung in Greek; the guitar up-strokes were the same, just they WERE singin' in Greek!?! Ken and Gee Julie big world music fans; COZ Gee Julie is out of this world! (or so Coast to Coast tells me!)".....
Friday, Jan. 9, 2015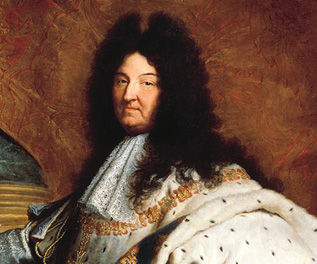 French Cultural Center, boston, members art show plus I RSVP'd for a beacoup events; having lived with descendant of Touissaint Giroux, early Quebec City founder, one SHOULD sit in leather-back chairs sipping espresso, reading L'Histoire, looking at photos of Louis XIV ("the sun king"-abbey road), gazing at his proboscis and telling Gee Julie: "that's Mark Giroux!" also chatting with a Cambridge friend of Gee Julie about the Dance Complex, Mass. Ave. (where they DO teach tango! wango tango! Me Go?), overreaching government (they want to ban sledding AND wood stoves! ring up Coast to Coast!) PLUS Latcho Drone, the gypsy flamenco movie and so much more; every month is a art opening with French le vin gratis (which is how I ended up becoming a member; boston globe listing in 1990!) lettuce also not forget Gallery NAGA 6-8 pm tonight, I'm on their mailing list; perhaps I shall see y'all there next month?"....
one other last fact from French Cultural Center last night, espresso conversation was....Averof in porter square, Cambridge! greek restaurant where they had belly dancers, and i had some awesome lamb once; Greek Boston has already their list of church picnics 2015 plus other events, so maybe i'll see you and i DO love the pentatonic scale (maybe) music; also buy cds of Turkish psychedelic from Jay Dobis, who turnt Jon Richman onto the Velvet Underground"......
Know ye, whilst researching the Yankee pedigree of David Ashworth Gates of Bread (TOTAL WASP-rock, i LOVE Bread! read 1972 cretinous contentions fanzine!) anyway, as is, the Gates trace back to Hingham, Mass. 1630s where ye lived ancestors of my mother, David Gates, Abe Lincoln AND Kevin and Merle Allin! Know ye, I shit thee not! (me and the Jabbers doin' "Make it with you" or "diary".....yeah!!!! on hate records, Italia!"....
Saturday, Jan. 10, 2015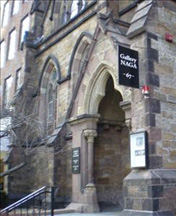 Odds and Sods to make this week's column: Gallery NAGA opening, always fun, 1860s looking black on glass daguerreotypes, maybe, like Mathew Brady (Civil War photographer). then Bella Luna, great pizza and Gee Julie singing along to Queen female cover band (covering "death on two legs"!); HER comment: "the singer sings Freddy Mercury in a Boston accent; what would it be like to sing Queen in a Brockport accent?" hmmm..."ah'm in luv with mah CAHR"....rockin' at night 1330 AM had a shelly fabares 1965 northern soul (?) record that was great (?! "I'm only sleepin'" (Miss Lyn's butcher Beatles cover) But i SWEAR i heard this AND WEZE, preacher says from Exodus, maybe and i know the Bible like jerry lee/little richard..."and Zipporah threw a foreskin at Moses!"...then more Bibilical foreskin discussion at zero-dark-thirty...so Zipporah gave Moses BACK a foreskin? this i aint never heard!
(lissen to Jimmy Durante on Stiles on the Dials 1330 AM, even if danny stiles IS RIP)...WMBR, 88-rewind; "this is the charts for 11 jan 65 in Philly"; how about Zombies "tell her no" and sonny and cher "baby dont go"?!?!? wow....50 years of british invasion, yardbirds/stones and WBBF rochester (and WRKO for you boston folk!) one last turn of the dial to WHRB, great blues AND hillbilly at harvard saluting lil jimmy dickens and playing records from 1949....and that's the way it SHOULD be! as for Isis etc., lissen to Red Foley's "Smoke on the water" about defeatin' Hitler/Tojo et al. and ALWAYS remember: Amerika First and "if you dont like it, leave it"-Merle Haggard, "fightin' side o' me"!"......
Sunday, Jan. 11, 2015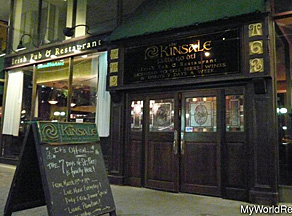 saturday night's alright for...football? Patriots WON, WAJR, morgantown, west virginny; through Greek Boston Gee Julie and Ken go to a Greek language meetup at Kinsale (great bangers and mash!), though, for once I was a minority! "Ken's a good Irish name"...me: "it's Scottish!".."we wont get into that"...how do you spell malaka?
then I laid right down in my favourite place, heard some gospel music and Andre Crouch had died! WEZE had a nice sermon, "fire and brimstone preachers are on the way out';and THAT, Amerika First, is what's wrong with this fucken country! My Blodgett relatives are in western NY clinging to guns AND Jesus and will cap yo' ass, you Heathen Scum! (like in Exodus; throw a foreskin at 'em! OR collect the foreskins of your enemies! true Biblical fact! let them Philistines moan "gimme back my foreskin")...
but onto happier notes: Skippy White WRCA did a nice Andre Crouch tribute AND played Slim and the Supreme Angels, a fine casette I got at his Eggelston Square, Highland in da Hood store (I also got a postcard from Tony's travel where I do my taxes;this Dominican-owned establishment also does "divorcios"!) waiting for Mad Max to call from Italia and Texas ahead of Green Bay (my brother married a cheesehead and lives in Broncos country;fuck rocknroll, the NFL playoffs is TRUE excitement! I only wish i could be in a limo with Tricky Dick Nixon (cuzzin to Alice Cooper!) and Highland S. Thompson) (Hunter discussed FOOTBALL with Nixon when he met him; call this Beer and Loathing at SXSW!)"....