01/20/2014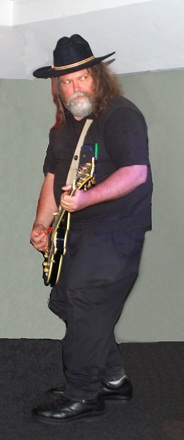 1/13/2014
Boston Groupie News exclusive! Joe Coughlin's spirit in Quincy! I took his "widder" to Quincy's First Church of Spirituality and the medium describes Joe amazingly to a T! best quote:...."sometimes, you should wish he would SHUT UP" (on various opinions). So, I urge everyone to come to 40 west street, Quincy every Sunday 11 Am PLUS you can walk three doors down if you rent my spare room! (PLEASE contact me-need money!) otherwise, was sick in bed (except for when the healers did Reike on me) BUT, Saturday night: WROR: Grand Funk Railroad's "get this thing on the Move" off the red album, in MONO on my radio! Skippy White (WRCA) sez Mighty Clouds of Joy are a-comin', heard a GREAT version of "None but the righteous" and last night Little Steven (WROR),mono radio version of stones' "Carol" off first album, sounded SO good....(like the 1977 Real Kids!).....
1-15-2014
"Trash Night at Brattle Theater debuted (was at Davis Square, Somerville in Museum of Bad Art!); Drivin' Force starring a 35 year old Daisy Duke (STILL hot!) and Swayze's brother (1989,gotta milk that flashdance kinection!) filmed in Philippines (and the Filipino extras, I'm sure, were QUITE cheap to hire),cheap action flick, a little bit Mad Max, only REALLY low-rent....the other fun part of this monthly event is the film geeks ENCOURAGE you to holler stuff like Mystery Science Theater 3000 or Rocky Horror.....I did doze a little, but Daisy Duke in the shower damn sure woke me up! let's git a clan of Highlanders for next month to holler stuff at the screen!"......
1-17-2014
"another stellar night of Rat Beach partyin' at Tavern at End of the World with Natalie Flanagan and Eric Martin. Natalie was superb as usual and Trick o' clann Wallace was riffin' on Steve Miller's "my dark hour" plus his solo in "sympathy for the devil" on Tele DID channel Keith. Chris of clann Lachlan sat in on bass, very Bill Wyman. Eric Martin told me as we sat opposite members of Stranglehold that Randall Gibson (21-6-45) now drums for Real Kids so he and Chris Machlachlan (Human Sexual Response) do the acoustic duo thing with lotsa covers: Moby Grape's "805" and Velvets "New Age" with Eric/Chris doin' Righteous Brothers-cum-Eberle Brothers harmonies was superb! a lotta early gig reminiscing, which WOULDA gone good for Boys from Nowhere; Chris played bass with Peter Dayton BEFORE Peter Collins (3 months), Neats, first gig was 3 Jan 80 at the HONEY LOUNGE, Eric saw Plasmatics and Classic Ruins/Baby's Arm November '78;NOT the Wendy O./DMZ gig Miss Lyn and I saw October, believe me, I was on top of EVERY date....then when Eric and I started discussing American history on ride back to South Shore......quick! call the Fanatical Police!"