1/20/2019
>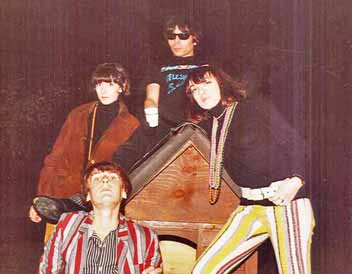 Les Kleptones

"S-A-T-U-R-D-A-Y NIGHT! 11 jan 20. Gee Julie has me "Under Her Wheels" in a "Little Red Corvette" after "A hard Days Night" (three decades of song titles!) so true to form, I had us make a pit stop at Cheapo records. My stepfather's Mario Lanza albums a dollar each ("Now THAT is singing" re: Greg Ridley singing "Big George" on my Humble Pie Rock On 8-track: "You call that singing?!?!?!?!?!?"). Gee Julie opted for a dollar cd of TEN CLASSIC ROCK HITS! Then into Middle East for 630 pm Lyres show; we see Stevie Go-Go Gomez. Get a eatin' table and then Captain Easychord sets down (he COULD be a descent of Simon Despres, 1653 Montreal settler along with Pierre Cardinal, born in the city of Blois, France!). There was manger and I held court. (Je suis Le Roi du musique!). Blowfish stopped by giving folks BGN "swag" and later inside Lyres, asked me to write about Stevie (les femme avec Lyres? Again Mme. Conolly?). Cameras were discussed and on facebook Stevie Gomez photography, like it! Her photo used for this gig. I remembered she had been in a Parisian garage band and had seen Lyres 1984 (?) European tour. Discogs mentions Les Klepstones. members: Jean Luc Jousse (all I can think of is Godard whilst waiting for Godot!); Kennie Gomez (Stevie's seouer; if I married her: she'd be Kennie Highland! tres fou....); Michael Pink (was his amour Kissing the Pink or le chat? and on Farfisa organ Stevie Gomez (Jeff Conolly uses Vox Continental but I wanna see them do garage Ferrante and teicher!). seven inch e.p. "Play your game"/ "Go Away" b/w "Flashing Light" (all wrote by Les Klepstones!) and "She will always be mine", a cover so Hopelessly Obscure i dont know merde about it. (hey tete d'merde! read the notes! "she will always be mine"-the Customs. credited to "Greenberg". Light dawns over marblehead). Tryptic records label. 1985 recording (I met Stevie in 1986 via Rocco from Bang fanzine; they went to Molly's Allston to see Classic Ruins, who opened for Lyres this night). there's youtube videos and "bad Detective" work says "remastered by Rick Harte and Jeff Connolly"....GLAD THIS EXISTS! Lyres were in superb form (read Blowfish's account for truth; you want Truth from me I'll put on a Jeff beck Group album...)...for some minutes during one tune, Jeff Connolly didnt play the Vox but tambourine and he was in as fine form as DMZ CBGB's saturday 26 March 77. I also watched the bassist and leanrt I'm playing right notes/wrong position on "How Do you know" with GLiDER. Lyres record recorded rat day of Wodin 3 Sept 80; that woulda been the day before payday so I musta been dog-ass broke and sober to miss said show! Though Ken Kaiser and I played in The Heroes Tuesday 9 Sept 80 at the Underground with BIG WORLD, a Newport band with eight people that blows away ALL Boston bands of this "Space in Time"! Lastly, after shaking hands coz "I wanna grow up to be a politician", Gee Julie drove me to Groupie Towers II blasting classic rock cd and bon soir to "Born to Be Wild"? Either ride a hog or take one!"

Tuesday, January 14, 2020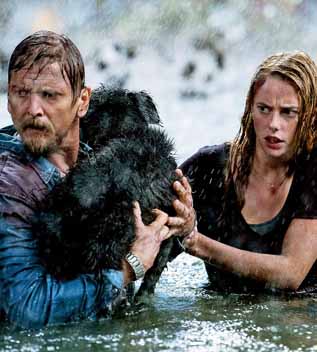 "Whatever you do
don't kill that dog!!"

"Monntag 13th day 13th month of last year. Brattle Thee-ate-er. My membership still meant double features are 413 and THAT was my BGN gift certificate for Gizmas. Betsy Badges and i saw CRAWL. Rasmussen Brothers, who had worked with Sam Raimi in this movie filmed in SERBIA (Serbian death metal: BANE! met them at Middle East last year) did Q and A. Big ass Florida storm, college swimmer goes to look for her Dad who didnt evacuate. Sugar is the cutest dog!! maybe a schnauzer. Dad found unconcious in cellar coz Wally gators got in through drainpipe. When them big teeth come clamping by the humans in cellar (dog was in kitchen, loyally by stairs) I fucken JUMPED more tymes than I care to admit. Ok, so it's Jaws with croco-gators. Did NOT fall asleep! Ken McIntyre offered mad painter a spot on Heavy Leather Topless, day of Wodin 8 April 20, but through facebook, he recommended Ready Or Not. Lady married into rich family whom are Sedgewick-cum-Hammer Film Addams Family. They try to hunt her down before sundown or they die. Goth comedy and lotsa blood (a Sleasegrinder type film). Fuck it, the ending. Being chased in wedding dress which got all bloodied, bride favours Carrie on prom night. Rich family explodes at dawn kinda like Liquid Sky vampires. See both movies! Thanks to BGN for spending $13 on me"


Wednesday, January 15, 2020

Til Tuesday 14 Jan 20. Brattle theater seven pm The Chambermaid, watched with Gee Julie. 24 year old single mother, trying to get GED wakes up 0400 to get to 0600 crappy job, misses bus and sleeps at luxury hotel she works at. One setback after another; kinda like Coal Miners Daughter only current. Very depressing actually. BUT "selected as mexican entry for best international feature film at 92nd academy awards but not nominated. Peruse the web, "All Kindsa facts, All Kindsa facts" plus facebook and youtube. Coast to Coast AM 0300 really did say "I believe in reincarnation". And today's morning album was Osisibisa who have a youtube presence. The third album Head (1972, cover by same person did Abraxas and Bitches Brew, Santana and Miles Davis respectively) is Afropop in the "high life" genre (three London dudes from GHANA) and I love it! Sample Santana's "Jingo" (may have been a b-side) you get their groove. $2.99 at Armageddon records, harvard Square It pays not to collect punk/hardcore! Equal to me buying cheap records by white artists when Skippy White was in Central Square. Whatever a shoppe DOESNT specialise in, you get the "other" genres cheap. it's a course at London school of Gizmonics! ("second rule is...")"

Thursday, January 16, 2020

day of Wodin, Ides of January 2020, brattle theater (where else?), last day of last year's membership for The Souvenir. Directed by Joanna Hogg, but this movie doth not that taketh. Kinda based on her life as early '80s London art student, posh bird falls for slick, arrogant junkie sleazebag who, in previous century, would have been dressed like a dandy in crushed velvet suit. wikipedia (now unbanned in Turkey!) gives away ending: found dead in public loo, o.d., loser piece of shit junkie. BUT to "acccentuate the positive", the soundtrack to '80s "swinging" London (one glam student in leopard coat in pub pontificates "Oi mean, from a country thot can geeve ewe the Beatles, the Stones and the Kinks"....whatabout bluebeat and/or grime! Straight out of the council flats, oi am! IMDb lists this as party/background music: ghost town-specials. metal-gary numan. love my way-psychedelic furs. passion of lovers-bauhaus. H-Eyes- the Ruts. Totally Wired!- The Fall!, Elvis Costello's "Shipbuilding" done by Robert Wyatt, Gimmix! Play Loud, Is She Really Going Out with him-Joe Jackson, Stop the Cavalry- Jona Lewie, Yellowman, Pretenders, Bronski beat, lee scratch Perry and upsetters (love those British West Indians, mon!)....a soundtrack perfect for Miss Lyn's '80s visits to London and/or SPIT OR Flynn Young's House of Glamour! (plug)"

Friday, January 17, 2020

day of Thor 16 January 20. Brattle. Transit (in both German and french). "this unsettling thriller transposes Anna Seghers's 1944 novel of life on the run in Nazi occupied France to present day...A man assumes identity of dead writer and flees fascists occupying paris. arrives in marseilles...becomes complicated by others he meets"...That is KENdense version. marseilles i can only describe from a Camus book i read....a sunny, poor, hot, port etc. even the wind blowing folks clothes does not look like January in New England! I wont give away ending but DO catch it! and next week at Brattle; Things to Come: the birth of sci-fi cinema"! Juggling that with good acts and my next show is sunday 8 march 20 Jungle, mad Painter and Kenne Highland"

Saturday, January 4, 2020

Freitag 17 jan 20. The Goethe institute recommends Find Without Seeking, The Films of Angela Schanelec. at Harvard Film Archives, 17 Jan- 10 Feb. Goethe still isnt open back up, loved watching German "kino" there, though Coolidge Corner still have 1100 monthly Sunday German films. This 2004 movie is in both french and German since "Sophie in Berlin switches flats for a while with a woman in Marseilles". Berlin and Marseilles looked nice but, true to form, Harvard Film Archives is more apt to show "art" films, which sometimes make about as much sense as an Andy Warhol film. Plotless, existential....from a german director? I'll give her more chances since my next gig is at the Jungle Sunday 8 March 20 with both micelf and Mad painter. 'Til then.....1994's Ich Bin Den Sommer uber in Berlin Geblieben friday 24 jan 20 7 pm?".....