1/18/2016
Sunday January 17, 2016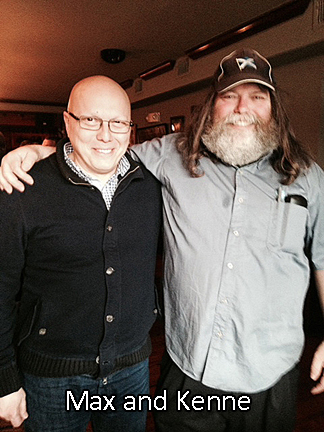 Kenne and Mad Max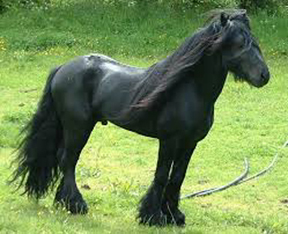 Fell pony

met Miss Lyn and Gee Julie at Casa Portugal where Mad Max of Sonic Daze interviewed half the Jumper Cables for Italian radio. Whithnail and I (one of Miss Lyn's favorite movies) came up in conversation and god bless 15 years of Wikipedia: go 26 miles north from Penrith and you hit Carlisle where Spooky Tooth hail from; rumours are they have a slowed-down vanilla fudge version of a Gene Pitney classic in the can: "26 miles from Penrith"! ( I think only Blowfish will get that joke {I got it - Blowie}).

go even more north from Carlisle and you hit the first village in scoot-land, Gretna Green, famous for "runaway marriages"; I have DNA matches in the Lake District AND lowland Scotland, so it must be Mcbees and Darlings, dad's side, right...also in the lake district: wild Fell Ponies! very cute, "sturdy, feathered legs" (no relation to my centaur relatives!). Blowfish had me grok Iron Butterfly live at the galaxy 1967 with the HEAVY lineup; we were geekin; OUT on various Iron Butterfly lineups, but there ARE facebook pages etc., so lemme mention musical steals from "Iron Butterfly Theme"! Kim Kane ADMITTED stealing that triad for "buzz stomp" and I stole the scraping noises for "any kind of fish you like"! (solo was too much coffee playing along with History of Eric Clapton tryin' to play like Eric Stumpo!) and HERE'S a site: die in battle and go to Valhalla; attn. Vikings! with my dad's Scandinavian DNA matches, I guess he did"....

Monday January 18, 2015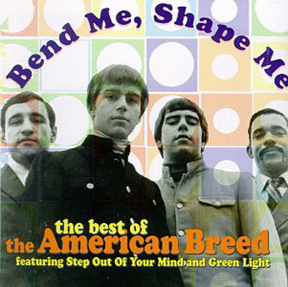 American Breed

"ironically was listening to American Breed yesterday, being a fan of "bend me shape me" since it was a 1968 hit in Rochester; Gary Loizzo, lead singer died! if you REALLY dig deeper, he became an award winning engineer of STYX (also from Chicago!) albums, but (again, this is Wikipedia and various sources), they WERE a doo-wop band (Afro-American bassist Charles Colbert JR.; his dad, senior, owned an obscure Chicago label; also an integrated band touring the south in '60s had "encounters", so these cats were pioneers, ya dig!) got that first album 25 cent back in the Gizmos days in Bloomington; lotsa Midwest rock 25 cents each at a charity shoppe...last but NOT least, couple of American Breed went on to join RUFUS, so... (Kenne Casem here!): top 10 hit with "bend me shape me" in '68 AND "tell me somethin' good" in '74 and the money went to....the songwriters!!!! and American breed did GREAT covers, they're on youtube; it COULD be an American Breed WEEK here at WKEN 1313 on your dial!(you wanna listen to 'KB?..uh...yeah....) (that joke means WKBW, buffalo NY!)"....

a bit o' 'istory, then: www.smuggling.co/uk/gazeteer ; a poor bloke was BEHEADED by smugglers and there's a photo of the poor rotter's tombstone; this was 11 april 1814 minster, Kent. I KNEW Minster was familiar: Charles Grant married Elizabeth Stringer in minster 23 June 1804 and Elizabeth Grant born minster 23 march 1820. She was a governess, married Thomas Highland when she 19, he 31, taught him how to read and write after he signed x on marriage certificate, sailed from London 1845....on this site: "do you have smuggling ancestors?" and you can search....TAZMANIA!!!!! but my lot seem like poor, honest folk and the isle of sheppey land was pretty sparse, i also read....again, watch Disney's the scarecrow on youtube for 'ow loif was and you kin figger out whoi oi em, th' woi oi 'em!"....

Tuesday January 19, 2015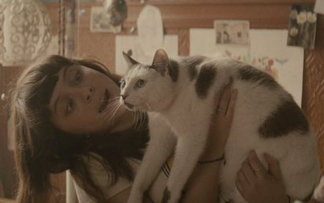 Willie as Domino the Cat

"Ken and Gee Julie at a brattle double feature: bande de filles is about a Parisian gurl gang, main actress from cote d' ivoire, lotsa fighting, stealing, knives, pimps, slapping by men etc. QUITE depressing but that's Afro-French life in the "suburbs" (though the subtitles DO say "my 'hood"!)."diamonds" by Rihanna is sang by the group of four gurls, so maybe this be Girls In Da Hood? more uplifting was Diary of a Teenage Girl. set in 1976 san Francisco (I was stationed at camp pendelton that year), it starts with Patti Hearst's September '75 arrest and a 15 year old gurl starts schtupping her "bohemian" mother's 35 year old boyfriend, a cross between Midnight Cowboy John Voight, John Phillips (and MacKenzie Phillips) and Mark Darling Giroux = SLEASEBAG! Ma parties, then graduates to coke whilst "last plane to London" by the Rose Garden plays but to prove this is a transitional tyme, gurl's best friend is a blonde (Mother: "isn't she kinda white trashy") but hey! Blondie has this gal dancin' on a bed to Stooges "down on the street" (and doing lewd things to Iggy poster). the hippie teens kinda go rodney'd disco glam as Mott's "roll away the stone" plays (we also found out Buffin from Mott died!); "precious star" by T. rex (a '75 release), television's "see no evil" (released February '77!) and nico's "wrap your troubles in dreams" off Chelsea gurls. Heart's "dreamboat annie" plays (a December '76 45) as R. Crumb's wife appears as a talking cartoon as the gurl realizes she should become an artist. all this after sex, drugs, rocknroll ("I need a Quaalude"-SO '76!), fashions of such, LSD where gurl sprouts cartoon wings (wow, man!) some rocky horror-type gender-bending. a nice "coming of age in '70s" but the star is WILLIE as Domino the cat!"...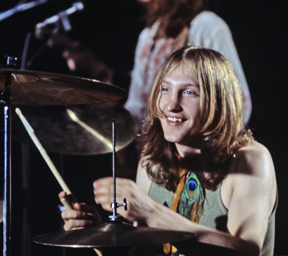 Buffin from Mott

BUFFIN'S OBIT: Seems Mott were a west midlands band (NOWHERE near Penrith! Penrith?; closer to wales where Verdun allen hailed from!) and I first read about them in rolling stone, first album; '73 ca. Watergate, one of my Detroit cuzzins played "rocknroll queen" and johnny and jumper cables still cover it! skipped school ca. '72 and found brain capers and mad shadows in Rochester for under $2 (I musta scored before Greg Prevost?) so "thunderbuck ram" and "death may be your santa claus" are fond teen memories. I'm VERY fond of the atlantic albums, so visiting to Bloomington in '74, there was an atlantic comp with non-lp "midnight lady"...such great stuff, glad those that DID see Mott reunions in UK DID, heard they were "pissah"...RIP Buffin, remind me to dedicate to him 14 may at midway (CABLES!)"...

besides someone phoning in that he went to mars with a young Barack Obama (maybe I'm still trippin' from diary of a teenage gurl?), George Noory DID mention death of Glen Frey. But WAIT! HIS O. Rex career in Michigan was good; he just got worse later, moving to LA! (richer too, but "mister you're a better man than I")...www. Michigan rock and roll legends . com sez NORTON/BILLY MILLER released a comp Friday night at the hideout! so Glenn Frey's GOOD records: Four of Us covering "feel a whole lot better", "Burned" by the Mushrooms (both sides written by Bob Seger!) and singing on "ramblin' gamblin' man" back when Seger was good! sadly, by the tyme I made MY first album, Frey and Seger were doin' musak for Teenage Girl's mom and her sleazebag boyfriend! but enuff tazzin', Frey was from Royal Oak, which is 37 miles from south lyon, where Mitch Ryder lives and I have four generations of Highlands and Jacobuses buried; a graveyard I visited before I recorded first Gizmos! and my Jacobus ancestor left NJ and Yonkers NY coz he knew that Ken's Kaiser ancestor (a tailor, already! of schmutzig!) was landing in New York (the Highlands had already landed from London and travel overland to salem Michigan, same county as the Stooges!). RIP glen frey AND buffin and chuck berry still alive at 89!"....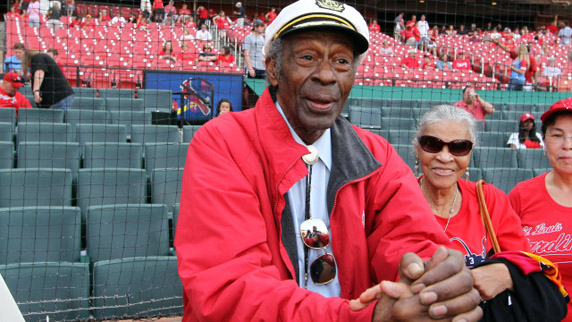 Chuck Berry at 89
Wednesday January 20, 2015
I was messing with find-a-grave and found my great-great-grandmother ellen elva yost mcbee's 1874 grave; she died in childbirth, basnettsville, WV, I went there in 2009 and am now glad I have a photo! so my granddaddy had an uncle CAM whom blacksmithed and coalmined; one of his daughters married a Vincent (Sonny? Gene?) (he was actually a Craddock) and so dad's second cuzzin is buried in Madison Park WV, Boone county, same cemetery as Hasil's uncle Basil Adkins! whole shitload of Adkins buried there but looks like I have a third cuzzin, a Vincent, army sgt. in 'nam and only four years younger'n Hasil Adkins! gonna research these newfound kin more but having a geographical link with Hasil PLUS Fred "Sonic" smith born 1949 leet WV; that's southwest of Huntington WV (Kill Slug played there in '87!) and north of matawan! (great movie!). also from find a grave; hasil's dad was Wid adkins but his granddaddy was William "butcherknife" adkins! someday I need to take a greyhound to Charleston WV!".....
Thursday January 21, 2015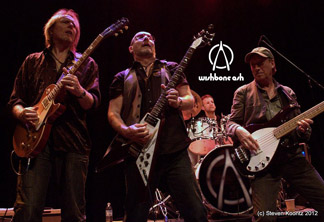 Wishbone Ash

gud wishbone ash interview in guitar player, saw them on in concert ca. early '74; boston's own Johnny A. is in the yardbirds! (what, no joe perreira?!): Johnny: "I wouldn't be the guitarist I am today without having heard "over under sideways down"; agreed! (for ANYbody!). ZZ beard interview (that's kenglish for billy gibbons, who makes a Solomon gruberber-esque joke about drummer frank beard, only one in ZZ WITHOUT a beard!)...check this: Moving Sidewalks playing with jeff beck group with rod stewart! Gimme, Gimme some TRUTH! so, me reading Giztar player, i still like same classic rock as when I met carl biancucci sunday 11 aug 74 (though I saw Jobriath in Chicago the previous Monday)"....

"so my granddaddy Mcbee had an uncle Cam, who was both a blacksmith and a west Virginia coal miner; THIS CAM more prone to Blacksmithing and BLACK lung than Black Soul...(ahahahahahaha!)...he's listed as Ellis Cambien Mcbee OR Ellis Cameses McBee...and since I read the dictionary for fun...Cambien is Spanish for "to change"; "half-human, half-demon...known as the anti-Christ-a"...the mythology of supernatural; Nathan Robert burns; books.google.com . decolonial. wordpresss. com has CAMBIEN in TAINO names of the Caribbean\! this Spanish origin (in west Virginia mountains?) COULD explain dad's Iberian peninsula family tree DNA matches! in the 1843 the history of etruscia (ye'd think oi'm bluidy Jimmy Page with these obscure books, all now on-line!) says "after Janus, Queen CAMESE (CAMESES is almost like RAMSES for you enytymologists!) what IS my point? uncle cam's great-grandson buried in same west virginny graveyard as Hasil's uncle Basil Adkins.."to change' from Spanish to "changeling' (Doors b-side!) to a Hasil Hyland toon waitin' to be wrote!"....

Friday , January 22, 2016

"WRCA 1330 AM was surely rockin' last night in a '50s way: Crystal's Time Machine (like it on facebook!) played Lil Richard's "long tall sally"; recorded 10 feb 56, released march 1956 (I was In Utero BUT 12 years later bought The Beatles Second Album, rainbow label, stereo and heard Sir Paul's cover, fan for life!); also peter sheinfeld Rockin' at night (like him on facebook!)
: "baby let's play house", elvis on SUN! 20 Dec 55 release date; Dad was in Korea in motor transport; he went over in '53, year elvis graduated Humes (dad graduated cooley in dee-troit in '52); and a date I DID wanna compare....dad's first hitch in marines in motor transport, '53-'57 whilst Elvis worked at crown electric 20 april 54 til October '54...Dad and elvis, 11 months apart, drivin' truck..."there are no coincidences"-George Noory (from Detroit, like Dad). Elvis "oughta be my papa";"mean screen", Gizmos/slicke boys/tyme beings versions!".....

Saturday January 23, 2016

researching my great-grandaddy McBee's confederate uncle Doctor Fielding Youst, captured at Rich Mountain (served under ole Bob Lee!). youtube footage of reenactors etc. but here's some Haunted Highland facts!

Ida May: yes, the battlefield's haunted, they all are, lissen to the Byrds "I come and stand at every door"...

item B: on the Yankee side was Ambrose Bierce, whom Jim Condon (RIP) was interested in coz of his book 'bout de debbil...ironic that my dad's uncle way back fought AGAINST him...

meantyme, 0300 about, Coast to Coast AM had on the Haunted Housewives! Besides talkin' 'bout ghosts at Gettysburg etc., they talked about ghosts that would try to deceive you (e.g. Satan/Apple type deception)...SO the haunted Housewife sez "you can talk to this ghost who sez he's the ghost of a little boy named Kenny...but he's not!" when I cracked my head open protecting Snap, Crackle and Pop from the Boogyman in kindergarten camp lejeune, NC spring '62, hitting my head on a metal footlocker used as toy chest (now THAT is a Marine BRAT!!!), did I actually die and come back in manasass Virginny in '63, askin' questions at the Bull Run battlefield (I WAS told I was a Rebel soldier that died and hadnt "passed over", though I HAVE "passed GAS!")...kenneway, "ghost of a little boy named Kenne"...though here's another dead person fact: in chelan washington, dad's mother had a second cuzzin born 1916 name ELTON HIGHLAND, who, sadly, only lived a couple hours...and plenty of infant Highland mortalities in south lyon, michigan cemetery...didnt know I had an uncle Frank Highland died young or there was ANOTHER Byron Highland died young...ok, tyme to geek out on graves and lissen to Creedence's "tombstone Shadow"!".....

Sunday January 17, 2016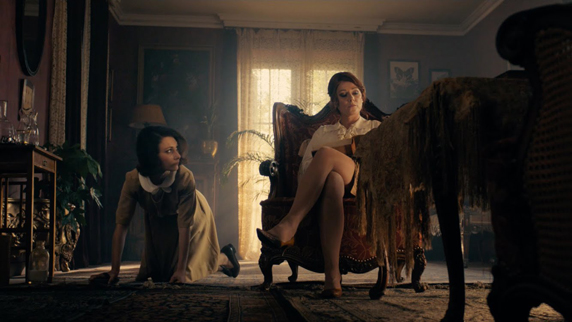 Duke of Burgundy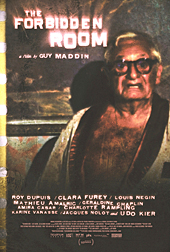 The Forbidden Room

"aint nuthin' better'n a Brattle theatre double feature on a Saturday night from 7-1130 pm when the snow is a-comin' and Cabin Fever a-happ'nin"...best of 2015 is what they're doin' so Ida May is the forbidden room, filmed in Canada , a very surreal "ode to lost cinema" (cribbin' notes here coz they say 'em best), made to look like "early" film, but BIZARRO! subjects! check out the trailer on youtube: "How to take a bath"! (mebbe I should watch that 'un)..I got a kick out of "doomed submarine crew" where a "lost woodsman" comes through a portal after escaping "a fearsome clan of cave dwellers"...and they eat flapjacks to survive coz there's more oxygen (?!?!?!?)...The Duke of Burgundy is a British film about two women, so imagine Story of O meets Killing of Sister George, maybe...young maid WANTS to polish boots of older professor (of butterflies! lotsa butterfly facts in the credits!); can we toss in "Venus in Furs"? ok, you get the idea (the British professor kinda dresses like Diana Rigg of Avengers also), and this British film was filmed in HUNGARY (?!?!)...certainly an "art film" night for me"..