1/26/2015
Tuesday, Jan 20, 2015
since FREE is
item a) one of my favourite bands (Paul Kosoff!) and
item b) me middle MacName (actually it's Edward after the last Saxon king, which matches my RU-198 Saxon DNA),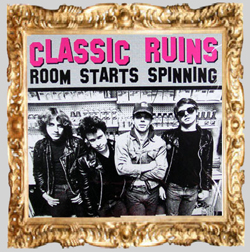 one SHOULD go to the Museum of Fine Arts on one of those useless "aint nuthin' to do" Monday holidays (wait'll I retire; may as well be DEAD, boy!). Me, Gee Julie and Sabbath Drums uncle spent a LOVELY afternoon admiring Classic Ruins from ancient Greece.
Notes on my FREE ticket stub: statues of "drunk, gluttonous Herakles", "chelys LYRE" (is that original name, need to Wikipedia origin of LYRE!), "Polyphemos had "potbelly" and "flaccid penis" (I AM a Greek GOD!)), Dionysius drunk off his ass, courtesans getting "rogered" (read Albion Seed!), SATYRS are Giroux-approved! (his dad, Leo Giroux best-selling NY Times author of the RISHI was "like a satyr"), PRIAPUS had a MASSIVE fucken hog and in the Roman room; "Apollo with Lyre". John Powhida, when not running an airport of clock striking ten (Cheap Trick cover band) is a guard here; maybe he guards the oversized "toilet in Japan" Greek gentilia statues of Classic Ruins and God with Lyres...
BUT, it's a Best Bette I WONT be here during the February Monday holiday (y'know, to celebrate hemp-growin', slave-ownin' born-in-Virginia WITH a Spencer line like me DEAD presidents?) COZ i'll be leavin' the Somerville theater "outside in Davis square at noon..all the gurls look like you"...24 fucken hours of SCIENCE FICTION!!!!!!!!!!!!!!"......
Wednesday, Jan 21, 2015
walking through public garden on way to french cultural center, chanced upon a mess of ducks On Frozen Pond; tell them Daffy Ducks to fly south, man, "It's Cold Outside"!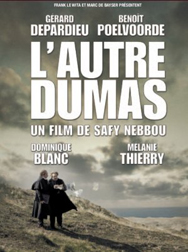 Cine-Club de L'Alliance: L'Autre Dumas "enjoy a masterful film unveiling one of the biggest scandals in french literature (free event, RSVP required)." 1964 Manassas Virginia young Ken Highland used to read Classics Illustrated comix and the "scandal" is Dumas had a ghost writer! He also lived a life of gluttony, debauchery, lechery all that aristocratic hoggery, but he was a revolutionary, it seems! The 1848 French revolution is the setting; once I caught the Dancing French Liberals of '48 at the Middle East and January 1848 my great-great-great grandfather John Blodgett "killed by falling tree branch" (buried in west clarkson cemtery, ridge road, find a grave!); as for the French side of Ma's family, her great-grandpere Alexander Veilluex/Vayhew/Vahue woulda been 17 and census records have his younger siblings born NY (Rochester), though his Vergennes Vt. born mother Sophie Laduke/LeDuc spoke the French BUT 1860 Rochester NY census lists Alexander and parents "over 21 and cannot read and write" SO...would they have fucken read Alexander Dumas or gave a shit about the 1848 french revolution? Non! coz they were Quebecois, so Bais vu! ok, enuff Tazzing, GERARD DEPARDIU with his majestic fucken nose is so excellent and debauched, a lot of ruffled shirts and crushed velvet suits, a GREAT movie, and two things you can COUNT (kill the bourgoise!) on: Wed. 4 feb. Art opening (FREE!) and another FREE French film next month! Au revoir and mange le merde"....
From the Telegraph review of "The other Dumas"; "Dumas was an ogre-like philander"....yes BUT, according to Mark Darling Giroux, descended from early Quebec City settler Toussaint Giroux, "these are Giroux-approved actions!".....
Thursday, Jan. 22, 2015
All Kinsda News, All Kindsa News... Johnny and The Jumper Cables - 9 may Midway Cafe!
Fold 3 has my great-great granddaddy Elisha Darling's ENTIRE Civil War file, 25 fanatical pages scanned, I'm So Excited, even more than when I found the Rising Storm album on harvard ave., allston in '85!
one lil tidbit; "EN Darling captured at Cloyd's Mountain May 1864, POW Andersonville Prison, Georgia - prisoner exchange December 1864 Charleston SC - December 1979, I am stationed in Charleston SC, "Cry Real Tears" (Gizmos) over Emmit Otter's Christmas in a North Hanahan, SC trailer...eerie? (you can watch the entire film here) (BUT here's the otters performing "Barbeque" and the otter on washboard DOES look like Ed "Otter" Savage when he plays the kazoo!!)
Speaking of, Coast to Coast, a guest says he LOVES native american religion coz it sez "our ancestors come from the sky"...ok, BUT, what about Neanderthal DNA science etc.? OR.....NEANDERTHALS FROM OUTER SPACE! they've posted the listings for the Sci-Fi festival at SOMERVILLE theatre! so half of Febraury "I'll Be THERE"!!!!! Ed Wood and I were former Marines...maybe I SHOULD shoot NEANDERTHALS FROM OUTER SPACE...rocknroll sux, "they oughta put me in the movies".....
I've heard Rumours of the Sonics AND Barance Whitfield playing Boston in april; as for Rumours, look at Sol Grubeger in Fleetwood Mac t-shirt on back of Music to Kill By; he REALLY heard Rumours! photo taken in Paramus mall where one of Dad's Wessel (Dutch) loyalist ancestors lived..."gee, Mr, Pea-Boddy, what were his final words before leaving the colonies?" "why certainly Sherman you've heard that Gizmos song "take off, you hosers, Amerika Last?".....whooo......UMP.".....
Friday, Jan. 23, 2015
Tania Stavreva, piano, impressions in times, french cultural center; a Bulgarian had went to Boston Kenservatory (we teach Beethoven to Roll Over!) AND had a 2009 collaboration with Dresden Dolls (played the Paradise as did this Niederbieber-descended Nut/Neanderthal!) set list: Erik Satie (Variations on a theme by?...wasnt that BS&T? GREAT horn band had first four albums til I bought Funhouse!) , some Debussy, some Chopin, Variations on a Bulgarian Folk Song, she's recording a RECORD (well, cd, sorry, "My Head's in '73"!) with Bulgarian folk influences, great stuff! plus "the poem Clair de Lune written by Paul Verlaine in 1869, inspiration for 3rd movement of Debussy's 1890 suite" but...yess...patches on elbow and sherry..."what about TOM Verlaine's classic symphony of "Marquee Moon"..."but which movement is it, Mr. Pee-boddy?" "well, sherman, depends on if i et brown rice or collard greens!"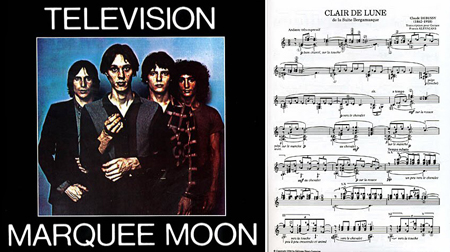 speakin' of eatin', Miguel D'Amour WILL be happy to know the French have "Any Kind of Cheese you like" plus crackers for this cracker and green grapes...
french cultural center art ope-nin', wednesday 4 feb! Gallery NAGA friday 6 Feb.! if other things come acrost my AP wire, will post-it, like like 18 year old Ken Highland readin' the news for radio class after we played Bubble Puppy's "Hot smoke and sassafrass" on WADD, Brockport NY, station manager: BOB BITTNER of WJIB! (top of the hour quotin' George Bernard Shaw! wicked fucken radical!"....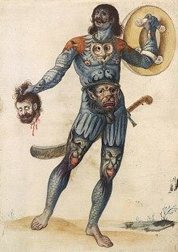 from Daily Mail, a 16th century photo of anaked-tattooed Pictish warrior holding severed head and possessing oversized genitalia...."got a toilet in....Londinium?"; even if my family tree DNA results came back "Saxon", still like to think i have a bit of naked, tattooed warrior bluid; and "proto-Germanic" Viking bluid also; everybody should use family tree DNA! dont make me sniff yer butt t'figger what breed you is!"...
wicked bad joke....what did the prog-rock comedian say ala J. Durante?...."I got a Marillion of 'em!".("progessive rock, dont it suck?"-the GIZMOS!)....it's the Unkown Kenne! GONG!!!!!! if JP Morgan married Captain PJ, he'd be Captain PJ Morgan....gong!!!!!!....POSSESSED by ghost of jay gruberger! (RIP), wicked big Gong show fan!".....