1/23/2017
Monday, January 23, 2017
| | |
| --- | --- |
| | |
"thursday 19 Jan 17 used my senior French cultural center membership to RSVP me and Gee Julie for cine-club de l'alliance: L'enlevement de Michel Houellebecq. "french comedy-drama...famous author...kidnapped and held for ransom during a promotional tour in 2011." I did further google and Michel in Parisian Review says "do you want to hear some Stooges?" (he's two months older'n me) PLUS Iggy had read his work! otherwise Gee Julie said "everybody was so deadpan" Me: "that is SO Linda Garreau" whom woulda said this was a quintessential French film with everyone smoking, slouching, pouting and sitting around having existential conversations....Gee Julie DID note Michel sat around with his captors basically "rapping" so was he really captured or was it a hoax? Funniest was the mother of the kidnappers who coulda passed for a Miss Lyn relative...."I liked Joplin..any of the music between 1966 and 1970 was good" (agreed), to Michel: "do you want a hooker?...I have a porn film, it's my husbands" (later he DOES get a hooker name Fatima, and you CAN google all THAT full frontal nudity also if you desire)....there's also a 400 pound Israeli who claims to be of gypsy stock and looks like John Kalishes (Susan, RIP), he's quite funny. More films coming soon, get my $40 membership worth!
Tuesday, January 24, 2017
| | |
| --- | --- |
| Patsy Cline | Leann Rimes |
saturday 21 jan 17 was a work day made palatable by the BBC! BBC radio scotland heard a bloke with a country show interview Lee Ann Rimes whom I DO like coz of that '90s song she did that sounded totally Patsy Cline; she was only 11 when recorded it! damn good singer and her cover of "Krazee" i would think virginia patterson hensley should enjoy; let's add Ken Hensley of Uriah Heep on keyboards! Then I switched over to BBC radio Wales (getting my Celt on, yo!) and in addition to some quite interesting Goth sounding music (sorry didnt take notes) those ever melancholy Taffies keep playin' the SHITE out of 50th year Doors album so "break on through" and "The end" on BBC radio wales?!?!? That was saint david's day to me (1 March) even if the Morrrisons trace back to some outer Scottish islands (Jimbo's bro-in-law did the research; I merely quoteth!). Then Gee Julie and I tooned into Jimmy Jay on WMEX, he played Little Richard's "keep a-knockin'" and you CAN sing "jailbait janet" to the chorus (we did) except Richard's "whoos" come after line four of chorus, the Kenz of the Korps did them after line two of chorus then "Nobody's Gurl" smashed a Japasonic guitar during Blank Generation all-stars two weeks previous when we did the basics. Jimmy Jay also played Otis Redding's "i been lovin- has my been my fiasco -too long"; I stole the "lovin' you" four note climb from side two of the Hendrix live at monterey vinyl album. Richard and Otis on a saturday night in AM mono?!?!?!? lastly, WRKO was good too, though all I remember was Kingsmen's "louie louie", but again, those keyboards in mono on a lil AM radio...as the Coasters DID say "THAT is rocknroll"".....

Thursday, January 26, 2017




Kale Soup vs John Cale

sunday 22 jan 17; Gee Julie made me some Portegei kale soup versus Linda Garreau being a fan of John Cale; either/orchestra, I tuned into (i-phone 5) a Portegei station in Fall River (birthplace of Miguel D'Amour!) on the AM playing what kinda sounded like ole 78s in Portuguese, kinda tango-inspired; a new obscure form of music to explore and forget whom is in White House (clann MacLeod! I'd rather have Lance Loud!) (or "Laff Out Loud"...)....Getting my Kraut on und kultur, concert Goethe-institute boston FREE (wunderbar!) students of the music high school schloss belvedere in cooperation with the University of music Franz Liszt weimar, deutschland (no Kaiser university, please note!). These 11 and 12 year old kids were amazing, Rapjael Zinner violin cello fretting like Eddie Van Highland; cf. this Highland ca. '73-'74 on The O. Rex Story (Gulcher). set list was Haydn, bach, chopin...no pre-Kaiser (wilhelm) musik! (or Cabaret for that matter). Reception: wein/kaffee/crackers (me?)/cheese/snausage/chockolat cookies.....wunderbar! And then I walked to the Globe restaurant since I had EONS to kill but ate healthy, veggieburger and salad and watched Green Bay lose. Met some Bills fans on way to loo (I wear my hometown....on my head; it's fucken cold/rainy!) and these Buffaloians with Irish surnames HATE Tom Brady and even have letters saying they are banned FOREVER from Foxboro....well they aint the first western NYers banned in Boston but they did say "come on down to the Harp!" (Bills fans, north station). WEEI I lissened to Patriots win and there was GREAT trash talking about Green Bay's quarterback as they played Boys II Men's "goodbye to you" or whatever it was....and trash talkin': 40 years of Ken Kaiser on Krash Kourse for the Ravers saturday 11 feb 17 followed by a club linehan-a-go-go gig at out of the blue (mike quirk's birthday)....and may he and the still illin' Matt Burns have a Patriots victory though the Gizmos DID get jockstar treatment in atlanta last year".......

Friday, January 27, 2017

"25 Jan 17, day of WODIN: vacation day, WJIB going, Bob Bittner plays "the sparrow" by Simon and Garfunkel! on first album, track four, ACOUSTIC, original version of sounds of silence closes side one. NOT a hit album and like the Gizmos, Art Gizfunkel continues his studies. quite a sad tune about whom will care for the little sparrow (lyrics on line!) and the earth finally is the one that will care since "dust ye were and dust ye shall be" or something in Elizabethan English. recorded 31 march 64, Angus Young's 9th birthday and let's see what other rockers were doing....Beatles filmed that Hard Day's Night live sequence in same day, Phil Collins, age 13, in audience; Stones played in Ramsgate Kent (there's a historical marker!) and "not fade away" was THE 45 versus "cant buy me love" ("little children" in UK was Top of the Pops) and england's newest hitmakers not released yet; and Bob Dylan's Times are a-changing album was out, he toured in a station wagon, heard "i want to hold your hand" and heard "i get high, i get high, i get high"; in April, he experimented with psychedelics and at route 2, Box 241, attending a four room segregated school in Manassas Virginny was an 8 year old boy scout name Ken Highland, obsessed with Civil War, which, in a "there are no coincidences" turnabout, Ma's grandmother Jennie Veilleux Blodgett, her uncle Lewis Vahue (Louis Veilleux) did indeed die in the second battle of Bull Run....and all this while Simon and Garfunkel recorded "the sparrow" which Bob Bittner (whom spun records in brockport NY!) played on WJIB, produced by Tom Wilson and check HIS pedigree: Dylan/Blues Project/Velvets/Animals et al. "1964.....bay bay" (was Iggy in the Iguanas yet?)".....

Saturday, January 28, 2017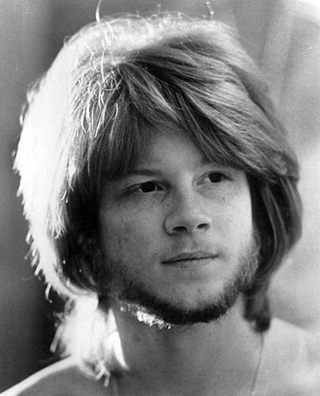 Al Ciner

ok so i had an earworm of "tell me something good" so i decided to research: Al Ciner! ok that's a rare Chicago guitarist but check this: about a half dozen 45s with Gary and the Knight Lites whom morphed into the american breed! youtube of "bend me shape me" has a future STYX producer singing and Al on rhythm guitar in back. influenced by Sly, they got heavier/funkier, became Smoke in '69 (singer went on to....produce STYX!!!!!) (another item ENTIRELY!) (Goldmine becomes "landmine")....then with addition of singer Paulette McWilliams in '70 became Ask Rufus. THIS is the mofo-in' early '70s Sly mo-fo jams! on you tube, from an unreleased Epic album but on 45s at least, Ida May: Brand New Day/Read all about it. Brand New Day wrote by Al Kooper for The Landlord and that movie predicted ALL; gentrification of da hood, 1969 classic, check it out on youtube! b-side could be a soul tune from HAIR and Paulette McWilliams DOES have a tale to tell...also a 45 "fire one fire two fire three" sounds to me like it's about interracial dating, but then their kids are "holding each other"; flower power soul and check out Rotary Connection! also of interest is a slowed-down Sly-ed out version of chuck berry's "havana moon" (1956 b-side to "you cant catch John Lennon stealing lyrics about NJ turnpike in the wee wee hours");again Al Ciner on ALL of this! with his big ole mutton chops.... Lastly, Soulful Detroit discussion group mentions that american breed bassist Chuck Colbert (the dapper black gent on bass) got Rufus signed to ABC after Epic fell through and Paulette McWilliams let her friend CHAKA KHAN join. Al Ciner played on first two Rufus albums and has made note as a rhythm guitarist on "tell me something good"; the brother with talk box also wails, influences, Hendrix/BB King/Wes Montgomery! (a Hoosier NOT in the Gizmos!) Al Ciner and the original members all kinda quit on Chaka after second album, but that 1970-1974 lineup is quite da bomb or maybe I only like it coz it's.....Hopelessly Obscure!".....