1/30/2023
Monday, Jan. 23, 2023

Dienstag 17 Jan 2023. Rik biskit Roth If six was nine WMBR, ALWAYS superb 0500-0800; missed a couple hours of Jeff Beck music watchin' cop shows on USA BUT trackblaster sez at 0711 he played "goin down" off Jeff's Orange album (hey! I got an orange album too! stanton park records PO box 58 newtownville mass); recorded by Kenne Highland Experience three days prior! The Ducks (featuring Neil Young) 0726 doing a live version of Springfield's "Mr Soul" which sounded like Krazee horse on steroids OR Kenne Highland's Air Force (my "list" keeps expanding; so many songs but i DO have the rest of my So called Life)".......

Tuesday, Jan. 24, 2023

"Freitag 20 jan 2023. 0400 or so Coast to Coast AM in crankin' the Byrds '8 miles high", rhythm guitar loud and clear on mono AM radio. david Crosby RIP and when I got my first guitar 25 dec 70, i strummed down on the low E string and said "thats 8 miles high"! (took me four years to figure out to me the rest of the chords, me).

Dead People facts via wikitree; David Crosby and my great-grandmother Highland both descend from New netherlands own van Schoonhoven and Schulyer familes. Colonel Phillip Pieterse Schuyler (photo from wikipedia), according to famous kin is mutual ancestor of teddy Roosevelt and both Bushes; Croz and I NOT mentioned! ("kins they's ashamed of"). I, of course, thanks to those bluidy colonists, have gone from Dutch Dynasty to Duck Dynasty""......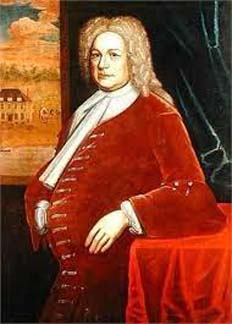 Colonel Phillip Pieterse Schuyler

Wednesday, Jan. 25, 2023

Freitag 20 jan 2023. bevis frond WMBR with The Scene. 0754 savoy brown's "I'm Cryin". Their Raw Sienna album released 4 may 70, same day as Kent State massacre. what I LOVE about this FM favourite (Lydia Lunch and i both listened to WCMF Rochester NY "our" WBCN) is the "rock me baby" lick and "brass arrangements"....hmmm...blues and brass...Kenne Highland air force fodder for youtube? and dudes....the band WAS Foghat! (75 per cent). I met Kim Simmonds early '81 when Savoy brown played the paradise (Nikki Aukema and Lip opening!). I DID tell him Etta james was playing Jonathon Swift's; 'e went "Etta Jimes?" eyebrows raised! otherwise, i was drunk, then he passed away (RIP); a noice bloke t' tawk to a Yank like me, whom when 'e mentioned Broighton, I thought of Broighton, mass.! (bluidy well pissed, oi was; "the finest ale known to 'umanity!""...

Thursday, Jan. 26, 2023

"saturday 21 jan 2022. WHRB's blues show they played Bessie Smith's "Gold Coast Blues". This 100 year old (1923, shellac) B-SIDE of "Downhearted Blues' (May 1923, 10 inch 78 rpm, median: $24.97) last line is "Some of you men sure do make me tired (twice)/ you've got a mouthful of "gimme", a handful of "much oblidge". I first heard this phrase from a baptist preacher on Blue Hill avenue who also told me "gospel is a cousin to the blues'....mixing that sacred with the secular. AND Dead People fact; Janis Jopin "piece of my heart" b-side "Turtle blues" is So bessie Smith, though i didnt know that age 12, 21 sept 68, 89 cents plus nickle tax,brockport NY.

My great-great grandmother Highland descensds from Robert Hicks 1578-1647 whom sailed on the Fortune in 1621. famous kin says janis/james taylor/ taylor Swift all descend so maybe my "cuzzins" and I can do a bessie Smith tribute....hey, EVERY guy does taylor wrong and she writes a song about it (and i DO like them!)"......

Friday, Jan. 27, 2023

Freitag von mein kopf 27 jan 2023.

Kenne Kalendar: Half hour phone call with Johnny black at Miiiiissssttter Crepe this morn so look for johnny and Jumper Cables practice in feb. mad Painter has cd release party jungle at Four and 20,man (20 april) so many practices. kenne Highland Air Force hopes to record monthly with Mr peabody and dont forget sunday 5 march at the Burren, we play Asa brebner tribute. "I'll sleep when Warren Zevon's dead"".......