2/2/2015
Monday, Jan 26, 2015 (day before Blizzard of 2015)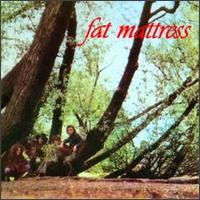 Before Gee Julie and I cover "Blizzard of '78", may as well get in this news even if off-line during 2-3 foot of snow (Buffalo NY and 6 foot; THAT's what i grew up with!): practice for MJ Quirk's birthday party at Granite Rail saturday 7 feb. these are his old high school mates; HIS O.Rex/Gruberger brothers, so I play lead on a bunch of Stones/Velvets covers AND Chuck Berry-via-George Throughgood! Great fun, it'll be a fun gig with Southie boys in a QUINCY bar....driving back to Boston, Little Steven's garage IS on WROR and he blew me AWAY playin' "she's so fine' off axis: bold as love....dudes, Noel Redding singing on a car radio? after that I went to sleep on my Fat Mattress!!!!! (hahahhahaha, yes, a record collector joke!!!!!!!)....well, until after Gee Julie and i have Cabin Fever and lissen to lotsa radio and i play along on guitar with everything ON the radio...yep, yep, yep as my cuzzin Uncle Howard Spencer Blodgett used to say....snowed in like Brockport NY! Gahd...."...
2014 may have been the year of the Gizmo as in big deal Midwest reunion but 2015, from the hype that my Facebook friend Jim Sohns sends is the 50th Anniversary Shadows of Knight reunion! XMAS '72, NJ, I paid a dollar for that GLORIA album, wuz "sittin' on a bed"...asked gurl to "go all the way" etc.; Jim Sohns was singin' before I put on that Dave Clark Five album and asked that immortal question that woulda made me a grandpa by now if'n said gurl had said "yes!"".....
Wednesday, Jan 28, 2015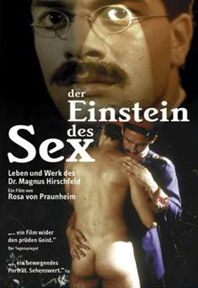 a snow day = watch, from video underground, JP, der Deutsche kino DER EINSTEIN DES SEX, story of dr. magnus hirschfeld (I also read the New Yorker which reviewed history prof Robert Beachy's GAY BERLIN: birthplace of a modern identity of which a chapter was devoted to Hirschfled!) Gizstorical AND in German, starting in the 1800s and Oscar Wilde and all AND watch how Hirschfeld invented the word "transvestite"! interspersed is also Gizstoric German newsreels, WWI, the rise of the Nazis and maybe I WILL wreck the ending...after Weimar republic (cf. CABARET), the Nazis destroy Hirschfield's sex institute and burn his books and DONT think it cant happen here folks! (New World Order conspiracy theorists unite and lissen to The Conspiracy Show on ZUMA radio, 740 AM, toronto canada!".....

Thursday, Jan. 229, 2015

Stardate, Thor's Day, 29 January 2015 AD, tyme 0300: Coast to Coast with George Noory talks about PLANET X!!!!!! yes, this planet near the sun will cause the Atlantic Ocean to INCREASE ala Noah's Ark plus the Hopis mentioned the red kachina and the blue kachina! I had Gee Julie up for an hour lissenin' to this one but again, kids; this is 1939 war of the worlds hysteria for those of us still lissenin' to radio! ever the joker, I wondered if they ever lissened to Static X on Planet X; or did they have Static Cling? (Wayne Static, RIP)....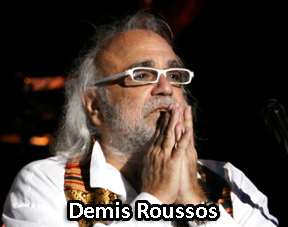 other out-of-this world news from a UFO site; 30 march 66, UFO sighted in Hamilton, Ontario (great-grandma Highland from Mt. Brydges), then Ticonderoga NY; Ma was drivin' up into Brockport NY on Lake Road (route 31) past where she's borned and I saw lights acrost an open field, and that's the season and my age; it was after the Great 1965 NYC Blackout; Conspiracy theories abounding, smoke another Doobie, Brother and lissen to KH CLAN "it's a conspriacy" OR (ALSO on stanton park), the Voodoo Dolls "Conspiracy"! (LOVED hearing that at WMBR October Gizmos gig at Middle East AND the dude that barks like a dawg and shovels snow shirtless called into WRKO Kuner report, this right-wing ranter was CLUELESS what the Middle East was BUT turns out Tuesday snow day, the Middle East WAS open, but I wuz too busy watching the Einstein of Sex and reading the New Yorker, yesssssss)....".....
R.I.P. Demis Roussos of Aphrodite's Children, Greek version of Vanilla Fudge starring Vangelis 1946-2015; he was as old as Kinks super-groupie Helanie Saad! I am member of Aprodite's Children Facebook fan page, such great music they made; check it out! the 666 album, man....".....
Friday, Jan. 30, 2015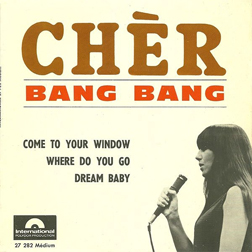 Odds and Sods before Ken and Gee Julie spend Some Tyme in New York City ("Que Pasa New York!"!); missed WMBR trivia party since massive snow, stayed work late, all I did was read my Herald and lissen to ABC News on 1200 Bloomberg AM radio; where was my pipe and slippers? of course, i maybe need shorter hair but one CAN hear Big Bands and Crooners on WJIB noon til midnight Sunday! Coast to Coast wuz talkin' 'bout the latest KENspiracy (of course!) about amnesty and no borders between Canada and Mexico and it's all gonna be one big North America but what the fuck was it during Indian tymes? a Point worth ponderatin'! lastly, before I shoveled out Gee Julie ("this snow aint shit! I'm from Brockport!") WJIB DID play CHER's version of "Bang Bang", later covered on that majestic first Vanilla Fudge album and, maybe I'm eatin' too many vegetables, but don't this advocate violence agin' wimmen? no wonder i keep a post office box in Jamaica Plain, i'm so fucken POLITCALLY CORECT! (cant spell either! ) and let it known Gee Julie LOVES Bob Bittner's top of the hour radical libertarian quotes, so that's WJIB 740 AM, tell Ken Kaiser the news!"......