2/3/2014
Jan 27, 2014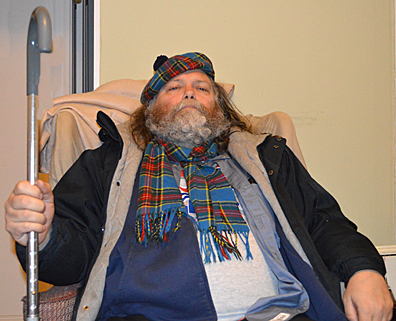 used my Boston Groupie News press pass for the Cantab saturday night;saw Litehouse, featuring Matt Burns of V on drums; standing with him and Randy Black, I named ALL our Rumbles! (V-'81,Limbo Race-'82, Jumper Cables '89!) earlier the week discussed Ex-Girlfriends in '90 Rumble with Chris Toppin! outside of Randy, we's all losers...I was Tazzin' to Chris 'bout the Rumble and 'BCN bein' fixed, but then: "'BCN aint never gonna play me no mo'! hahahahahaha!" (I had last Laff Out Loud). OK,so Litehouse: gurl singer who contorts like Iggy, but it's 1978 power-pop ala Thrills with two 1978 Merle Allin clones on bass and guitar! 1978 also brought in with cover of Buzzcocks Ever Fallen In Love song. then, I'm in the Cantab men's room and "special guest from Fireking"....that's Anthony Kacynski (Figures on a Beach) doin' note-perfect arpeggios on "search and destroy"; "playin' like James Williamson is in my DNA"....and Fireking: if Cheap Trick were from the Motor City--LOVE these guys! (plus drummer Smitty had a new onstage fez for his fez fetish; that's 13 points in Scrabble!) final song I told Tony he had a Rob Tyner timber in his vocals; liked a "Byrds/Gene Clark" toon also....no ride so I missed MOTO, so JV sez we gotta do a gig together! sunday Gee Julie and I went to Quincy's Spiritualist Church (I dabble in obscure religions coz, like Van Morrison, I'm an Ulsterman).....so I MAY take a class on how to be a medium on wednesday nights,10 dollars, 40 West Street, Quincy...of course, now I AM an extra-large....(that got a Laff Out Loud yesterday also!)......
Jan 31, 2014
STILL need roommate: call me if you need a place or know someone that does: 617-803-1289. that said, Tavern at End of The World was a GAS last night on my mother's 83rd birthday; Natalie Flanagan opened up with another stellar acoustic set including "sympathy for the devil" and "oh sweet nuthin'" (does she ever love Beggars Banquet and Loaded!),Trick Wallace-guitar; Anthony Kacyzinski (Figures on a beach/Fireking)-bass and JONATHON LEMASTER-electric violin! Flanagan/Dylan comparisons all o'er the place, maybe Desire with electric violin? Kenne set was watched by members of Triple Thick AND Limbo Race; used Trick Wallace's amp, a clean sound, no World of Distortion, nice for chords when Jody "I lost 40 pounds" Moore (now Moore weighs Less!) did "stop your sobbin'","no you dont","when things go wrong"....MJ Quirk covered Gizmos "cavewoman", Matt Burns drummed on SIXTEEN songs (last Saturday with Litehouse, Cantab, saw Burns drum on Burns Nicht! Aye!) besides performing side one of first Gizmos e.p., ended with "Ken Highland at large",and yes, I DID quote from "Say Man, Back Again" (50-cent album Laurel, Md.);"at least mah momma dint have to put a blanket ovah mah head so sleep could creep up on me" AND "you that thing they throw peanuts at"......hopin' to do another gig there SOON!!!!!
Feb 1, 2014
"Charlie's Kitchen wuz wicked crowded with way too many college boys so Miss Lyn suggested Tast(y)ee Burger and since Triple Thick Jim bookin' bands there, my answer is "yes!" And we actually ate downstairs where the bands play. Wicked cool space with cheap drinks...and open until 4AM!! Add some good bands and what's not to love??
New Woody Allen movie Blue Jasmine was a "sleeper" at Brattle (meaning I slept JUST like I did in '77 when Miss Lyn "made" me watch Annie Hall; "some things NEVER change!"),but Midway had a gud night o' rock. Missed Chris Toppin's band Love Love,but do love them, caught Skeleton Beats;"they look psych-o-billy but sound punk rock"-Frank Rowe. I loved 'em, Tatooed Love Gurl singin' had a real strong voice, lil guy on lead using a Marshall played SO Johnny Black-style and when they covered "ALL THIS AND MORE"; hey, I've played it with Cheetah Chrome but these kids are alright!
Met Greg Allen, wicked nice guy, we now have gig 22 February Cantab with him and Billy Rath (and 9:15 pm this Friday 7 Feb, Copperfield's!);I heard elements of mid-period Kinks, Alice Cooper and maybe first Lou Reed solo album; this bromance topped off by him tellin' me he's a big Afrika Korps Music to Kill By fan! Lastly, Classic Ruins rocked as usual with Time Beings drummer as a trio and a lot of Link Wray/Larry Williams covers...a gud night, ole beer-guzzlin' Rat-rock or whatever Sweet Potato (?) said about the Jumper Cables (with me and Carl Biancucci present-half the band! told Jim Foley I WOULD play Joe Coughlin tribute in May and sounds in Blowfish's ride via Sonic Daze cd which I'm turning all the "old-school" punks onto....to quote Mark Darling Giroux (and why NOT?!) "hey, Ken-hog.....remember how it USED to be".....(strokes black pompadour, drops cigarette ash on floor, tilts nose into air "yeah").....