2/8/2020
Tuesday, February 2, 2020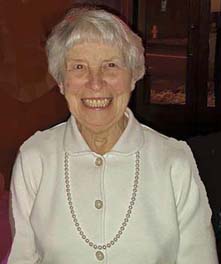 Happy Birthday MA
Every day is a Saturday 30 JAN 21 AND MA turnt 90 (left message). Mad Painter practiced, Al Hendry-drums, me -bass and Schmenl Herbie Hind- guitar. Alex Gitlin on keys and vocals is "Man of the Match". This is all new toons for a Saturday 20 Feb 21 session. Cant remember titles but one had a Small faces "Lazee Sunday"/"Good Day Sunshine" barrelhouse pian. Lots of Zombies pop vocals and Al Hendry doing Hugh Grundy jazz drums. Another song "I got a friend in france" about a bloke was in Spencer Davis Group. but! MY FAVOURITE: uptempo maximum r and b rave-up sounding like Brian Augur/the Animals; very mid-60s british gospel-inflected r & b . MY point of reference: flip side to "house of the rising sun" by Animals: "talkin' 'bout you" riding on the ONE....as usual a great practice and a great Saturday night!".
Wednesday, February 3, 2020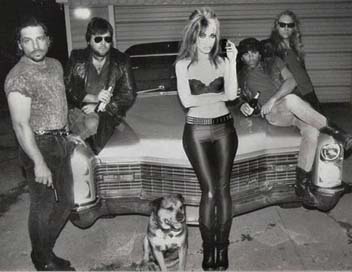 Dark Carnival

Monntag 1 Feb 21 747 PM. Radio What Wave and What Wave Dave London Ontario listed compilation albums he was gonna play and one of Nobody gets on the Guest List "Best Bette: one of my faves!" Playlist has a LOONNGGG Kenne-centric paragraph even including Dad's grandmother's Mount Brydges Ontario ancestry! (seven miles west of London; I got GENERATIONS buried up there). But here reason I still do music: "remember going to see Dark Carnival at Call the Office in 1990 and they played this song, but had no idea where it came from as one of them had it on a cassette compilation. I gave them the info". Dark Carnival was my facebook friend Niagra Detroit and (RIP) facebook friend Scott Asheton of Stooges and brother Ron Asheton whom I don't think ever made Facebook...Two Stooges cover a gizmo?!?! Life's work complete!

Thursday, February 4, 2021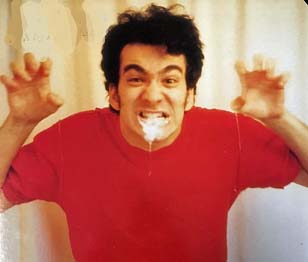 Pep Lester

Montag 2 Feb 21. 919 pm from Tom Hamilton of Lowell Street studios: "that Mavericks gig is very cool. Keyboards sound like horns sometimes. And I assume you are the MC-sounds a bit with a Bill Tupper accent"...This in reference to 15 April 83 Mavericks show Hopelessly Obscure/Prime Movers, Phil Milstein, HUGE Velvet Underground fan, was our Bridgit Polk (Warhol superstar recorded Velvet's live at Max's; and if I was Lou Reed, ken Kaiser on keys was John Cale!). This Pep Lester cd now on my youtube channel with 18 (19 as of Saturday Feb 6- ed) followers; one facebook comment was "She's So Obscure" sounds like DMZ's "Destroyer" and Tom noticed a Lyres vocal...BUSTED! Tom: "Thalia's Song....WOW". also "I tweaked the audio- more full bodied" ; what a Virgo! This was three weeks after Hopelessly Obscure/ Prime Movers opened for Chesterfield Kings at Storyville so a "hot" tyme for that lineup....now I gotta top micelf, agin!

Friday, February 5, 2021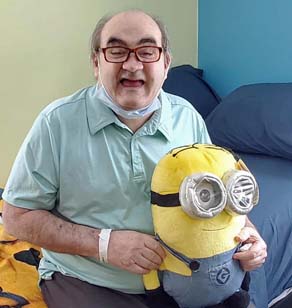 Captain PJ!!!!

Freitag 5 Feb 21. Brian Goslow, Worcester Groupie News, writes that Captain PJ of WCUW, Worcester 'arrives at new home 27 jan 21". "send card, picture, note, letter or small gift' to: Captain PJ- William LeBlanc c/0 NeuroRestoriative 181 Cordaville Road, Southborough Mass. 01722. he is pictured with one of the Minions. Known him since Unattached/Hopelessly Obscure 13 Jan 83, Exit 13 Worcester Mass. Sadly JUST got news of Tontileo passing; first met her 25 Walbridge Street Allston mass late 1980, BGN interview. "Kenne, I want YOU to be quiet, we're not interviewing YOU". last seen 2013 January Willie Loco 70th birthday surprise party (youtube of ME singing "at the rat" with Boom boom Band!). She was outside on a walker with Rico from Kill Slug; a nice chat with all, me and Rico Last man Standing. An in-between memory: late '87, I walked into Sporters (West End Tennis Club) coz micelf and Beachmasters ("She was our manager") double-booked Geno's Portland maine. So Ken Kaiser had gig first. Lastly! facebook messenger from Tonti re: Chet's movie; I said "Hell YEAH!" and made Ken Kaiser a movie star! "Instant karma gonna get ewe'...Rest in Peace Tontileo and EVERYBODY: "Give captain PJ his flowers/puppets while he's livin'!" (Slim and the Supreme Angels and I aint neither! Gee Julie: "Kenne how'd you get kicked out of Sunday school?"...Captain PJ: "I told the fucken nuns! Hey you get off my cloud!" Nobody whup his ass with a catechism book!

Saturday, February 6, 2021

day of Thor 4 Feb 21 from Tom Hamilton, Lowell Street: "Froggy Goes A-Courtin'!!! We should add another guitar. bass is friggin' AWESOME". Tom now may be uploading some Pep Lester Radiobeat sessions which he'd duped on a cd for me; I have 18 subscribers on youtube! or it 19? 50,000 Gizmos fans cant be all wrong, right? "Froggy" I co-wrote with a Simmons College punkette name Missy Deutsch. It was recorded 13 Feb 83 like that Dark Carnival song "She's my best bette" and unrelease til now. Missy played rhythm ("sounds like "Roadrunner": Ken Kaiser) and she was backed by Hopelessly Obscure minus Miguel D'Amour. So I did other guitar, Ken kale on keyboards, Beachmaster Bob, clann Mackenzie, drums and the "friggin awesome" bass is the late great Jim Condon. I'm trying to pre-humously piece together discographies of all I've played with. Grecian Echoes on WNTN 1550-Am (it's in my MOTHER's DNA; her H DNA started in Anatolia, ended up in Basque country, then went to England, it did!). Saturday 13 Feb, mad painter practice for Saturday 20 feb, mad Painter, Lowell Street studio then 21 feb ken and GG Julie overdub on Stigmatics cd. Busy AND happy! try it sometime! I only get depressed when I am hobbled....Listen to FREE or Die!".....