2/24/2020
Tuesday, February 18 2020

Sunday 16 Feb 20, 24 hour sci-fi marathon. Miracle Mile (1989), Fiend without a face (1958), Spaceballs (1987): Star wars spoof by Mel Brooks channeling Jay Gruberger!; Mysterious Island (1961); Dr Jekyll and mister Hyde (1920, silent), Altered States (1980) (Boston locations!), The Fly (1986), Midnight Special (2016), Seconds (1966), Die Monster Die (1965), Tarantula (1955), Fast Colour (2018), Soylent Green (1973). Composing themes for all movies AND right before Soylent green, 1015 is the tyme to get the merch bargains! Mugs had sold out, but got tote bag/t-shirt/button and SPACE GUN to be used in my live act! Kenne Highland and the Spiders from Mars!".....


Wednesday, February 19, 2020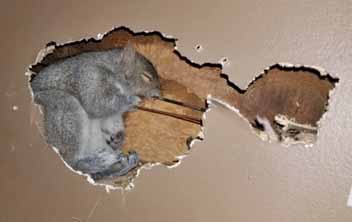 photo by Gee Julie

Til Tuesday 18 Feb 20. practice for Kenne Highland's Air Force at the Jungle Sunday 8 March 20 1045-1115 PM. First off, in his practice barn, John Keegan had a dead squirrel . The Avengers whom were assembled; me, vocals, guitar, Gee Julie vocals and tambourine worn around head, Schmel Hind- guitar, Lt. Larry Newman, USMC- bass and vocals, captain Easychord- keyboards and vocals, John Keegan- sax, vocals/ percussions and Al Hendry- drums. A septet like Gizmos live at Monroe county public library, 8/9 april 77, Bloomington indiana (Gulcher cd!). Some oldies but the new songs, to quote schmel hind are "da fuckin ballz". "Trick Fucked Again" with it's Sabbath dirge and Bloodrock vocals are the kind of HEAVY!! that I like! Stay tuned for more!"......

Thursday, February 20, 2020

Thor's Day 20 Feb 20. 0400: Coast to Coast AM bumper music. Jimi Hendrix Experience "Voodoo Chile" in glorious mono! I sadly overslept so missed Rik Roth hosting Pontoon Palace 0600 Black Sabbath's "Into the Void". On 19 Feb 20, ye day of WODIN, was Tony Iommi's birthday and he even sent thanks for birthday wishes! Also a photo from Geezer Butler of him and Tony. You can LIKE Tony Iommi/Geezer Butler on Facebook...no word from Ozzy......yet!!!!"....

Friday, February 21, 2020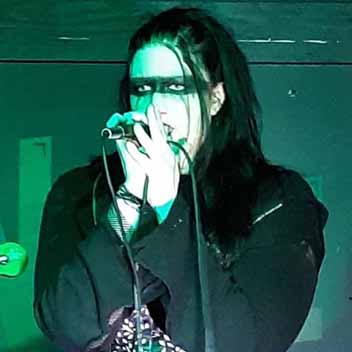 Era Nocturna

Thor's Day, 20 Feb 20, only after "A hard Day's Night". The Jungle, my vote for "most eclectic booking" in clubland, had a theme of female fronted Goth bands. Sadly, I ate the Brazilian buffet, watched Brazilian soap oprys and like the Angry Samoans sing "Lights Out!". NOT before listening to side four of Grand Funk Live album and "Into the Sun" (it February 1973 again and i was hand-crankin' the mimeo on my fanzine to Grand Funk on my lil sister's close and play!). As for Survival which was $2.99 at Armageddon Records; they are a great place to buy metal/hardcore/punk but all my old "hey boomer' high school albums are $2.99! This'un had glossy 8 x 10s of GFR as Cavemen! Play O. rex's cover of "Gimme Shelter" next to Grand Funk and 17 year old ken Highland even hits the fuzz power chord solo after the ending! My rhythm section was the Gruberger brothers; possibly Solomon-age 21, jay-age 12! AND after the "Muff Divin'" Gizmos meet THE Muffs (Kim Shattuck, RIP), WFMU DID play O. Rex's "Gimmer Shelter"! The GFR 45 WAS on the student lounge jukebox at SUNY Brockport (IU was a pleasure with ZZ Top's "Blue Jean Blues" in '75!). Also let me mention Radio.net > otrfan Old time radio fan radio stream- listen online for free! 0126 i wake up to "I was a communist for the FBI!"....woulda listen more but that's Coast to Coast AM 0100-0500!".....

Saturday, February 22, 2020

Freitag 21 Feb 20. Armageddon records Harvard Square specialises in hardcore/punk/metal. Thus I can get the golden age of black music (1970-1975) on atlantic for $1.99! blue magic. roberta flack. king floyd. aretha. wicked picketts. spinners with and without Dionne Warwick. But the "find" :
"Precious Precious" by Jackie Moore! had it on an "oldie" 45 from Cheapo records, but never heard it "back in da day,yo" ("hey I'm from whitebread Rochester NY! I never heard Wilson Pickett!"- rascals Gene Cornish on lil steven show). WhoSampled . Jackie-Moore. "Precious Precious" was sampled in 2004's " Breathe In, Breathe Out" by Kanye West featuring Ludacris. ALSO "1990 Nanting" by Afasi Och Filty featuring Snook from 2003; these Swedish meatballs are a hip-hop duo from SWEDEN! (well we all cant be Sator covering "Kiss of a Rat"). Good radio: at midnight WAAF played "Black sabbath" by Black Sabbath, which i first heard summer '70 WMCF rochester NY. WHRB blues show (0500-0900) tossed in some excellent Dylan; "obviously five beleivers" blonde on blonde and highway 61 revisited "desolation row". BBC radio wales: rugby world cup Wales versus france! (I think France did win,they're wrappin' up the rap as i type)...lastly, again: Sunday 8 march 20 Mad Painter (10 pm) and Kenne! (1045 pm-1115 pm) at the jungle! MAYBE I'll be at Tiger Bomb at Once, that Midwest Mafia show starts at 1500 hours".....