3/2/2015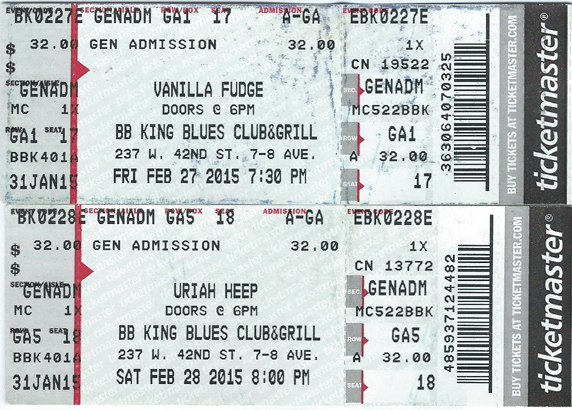 Monday Feb 23, 2015
crappy-ass night, but Radio, Radio, SO: 60 minutes on 1090 am news: sea gypsies near Indonesia PREDICTED the 2003 (?) tsunami and, though a primitive ooga booga culture, survived the best! WRCA 1330 AM, Danny Stiles on your dials, "the deacon of deja vu", i think he said and "now here's a recording from 1928"....amongst Coast to Coast fans in rock, I hear from Nelson Slater (lp produced by L. Reed, I was onstage with him and the Count Labour Day last); GEORGE KNAPP was talkin' 'bout alien life-forms etc.; last week his guest was MIRIAM LINNA!!! Lastly, JUST so Ken Kaiser gets his WJIB 740 AM mention; some calypso oldie "Melody D'Amour", which (since Miguel D'Amour reads this rubbish!) is "Any Kind of Fish you like"-Hopelessly Obsure ep on Majestic, going for money that I never see (nor "Dreams (I'll never see) SUCH a great riff off first allman brothers album! as L. bangs said in rolling stone: "Johnny Winter meets santana" and he's RIGHT!".......
send GoFundMe money to Gizmos World Tour 2015! 11 july we're 'sposed to be in Bloomington, Indiana recording a new e.p. PLUS Stenson Eddie Flowers is compiling a world tour 2014 cd! you heard it here first, but a lil Byrd tole me (Gene Clark?!?!?!?!?)".....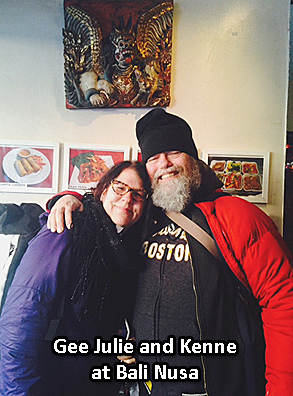 readin' 'bout the Swing Riots of Kent, UK, 1830, since I have dates: Thomas Highland (my great-great-great) born 1808 and his dad Peter Highland born 1783, so they witnessed/were affected by it; even me future great-great-great Elizabeth Grant was age 10 when it 'appened!. quite interesting and similar to the Luddites coz they'd destroy threshing machines coz they'd take away jobs of agricultural labourers. I am actually ALL for it, coz like Duck Dynasty; "I'm a low-tech guy in a high tech world" so if you caint "grok" a machine: "Crush! Kill! Destroy!"....
Henry VIII and Anne Boleyn honeymooned on isle of sheppey, kent 1532 and this hall IS for sale! (buying with next Gizmos royalty check from those Vikings Sator; I DESERVE a castle!) in 1841 my great-great-great Thomas Highland was an agricultural labourer, leydown, sheppey, kent with wife Elizabeth (married 1839!) somewhere on my great-great-grandmother Highland's line, Henry VIII actually DID visit their castle, all quite intrestin' to me at least; crank up Herman's "I'm 'enry the VIIIth, I am!" (been obsessed with 'enry since '65, obviously!)"
why 1975 was THE year punk broke: re-reading Kicksville and Miriam Linna writes to Nikki Corvette AUGUST '75 that she'd met Lux/Ivy/future Cramps. Perhaps Gulcher #0 pre-dated this by a few months (June '75? i moved to midwest in may, social security death index lists dad's mother Maxine McCutcheon and death date). so in midwest, whilst Miriam is meeting Cramps, I meet Rich Coffee, october '75 and Ted Niemiec 5 december '75. look at ALL that bands that begat from that! starting with Cramps/Nikki Corvette/Gizmos and all we done since...by jove we HAVE made history!"
Tuesday Feb. 24, 2015
ok, 'ere's a bit o' Gizstory: 1 june 67, Sgt. Pepper gets released; two years later i'm attempting the intro on me cuzzin's acoustic (I got the E string right!) on ye olde Blodgett farm (my mother is eighth cuzzin to the Harvard Blodgett that begat the Blodgett pool; us Swamp Yankees Blodgett pool woulda been grandma Blodgett's outhouse, used by me in '65 and now PROMINENTLY displayed at clarkson NY historical society, of which my mother/cuzzin was many years president!). ok, so day AFTER sgt. pepper, check out this tri-fecta, or i'm a horse's ass (AND my grandfather/cuzzin SPENCER Blodgett DID have a blind horse name Kate, i believe, been hearin' these tales since the '60s whene'er Blodgetts gather!): 2 june 67, Atlantic Records releases first Vanilla Fudge album AND 45 of "you keep me hangin' on" and cant believe i'm seein' 3/4 of THAT lineup in New Netherlands friday! also, on same day, in DEUTSCHLAND, if you watch bader-meinhaus complex kino, 2 june 67, German students protest the Shah and "One dead in Deutshland" vs. "four dead in O-hi-O" which was 3 years later...of course THE big news was Sgt. Pepper, of course!"......
AND when sgt. pepper WAS released, Gramma Blodgett still got water from a well and used an outhouse and I don't give a fuck dynasty, we all need t' "Get Back" (ike and tina version!) to them ole ways, i know i sure could"....
1830 kent england agricultural riots, led by a CAPTAIN SWING (wikipedia does NOT mention this pre-Cars combo!) going to assume Peter Highland, age 43 and thomas highland, age 22 (5 and 6 generations back) did NOT get transported to Oz, or else I'd be Nick Cave! VERY interesting facts and rural life in the UK from George III to Victoria "was our queen" was no "rose garden"a, ll facts worth google-ating....Gee Julie, 2015: "Kenne, you're a human tymeline!" eddie flowers, '74: "Kan, yer a human..."......at a macdonald's in Tennessee!"...
Wednesday Feb. 25, 2015
ok, "A Hard Day's Night" BUT reading my 1970 edition of the Godfather wearing a PLAID bathrobe and Duck Dynasty pajamas lissenin' to THE MUSIC OF YOUR LIFE 1470 AM, Watertown...kinda WJIB-ish, easy-lissenin'/big-band, makes me wanna get up and dance to a hit "before me mother was born"! maybe I AM becoming SIR Paul McCartney, in the "winter of my discontent"."..
did some research on 1470 AM, Watertown and Music of your life has a wikipedia entry: Mel Torme's son spins "nostalgia/big band records"? look at the schedule, there's russian radio during the day (Davidzon radio, facebook page!) , then an overnight of Music of your life and on sunday afternoon is an italian-american show! ok, ok, i know it's not the late-risers OR WMFU, but i truly dig obscure ethnic AM radio as much as Tom Bingham dug Little labels in those back issues of Gulcher".
a few of "My Favourite things" (John Coltrane version) is playing with dead people on Incestry.com, so, without boring you too much: Thomas Highland, 35 and Elizabeth Highland, 25, occupation: "none" sailed from London to NY, NY on the Quebec arriving 19 May 1845;think i uncovered the kaisers sailing to NYC from austria/germany in 1850s;GOOD!!! we wouldnt have been able to understand each other! (still don't; haha!) these are my great-great-greats. Elizabeth was a Grant, my great-great in Salem/South Lyon, Michigan was Charles G. Highland; his cuzzin charles grant went from isle of sheppey kent to beechworth, victoria;dad's grandfather Byron Grant Highland is second cuzzin to Charles Grant, mine manager of Phillips River mine, ravensthorpe, western australia...NAOW, 'oo's th' crayawn jools? (see reference to ernest borgnine as Roo in aussie outback movie!)".....
Thursday Feb. 26, 2015
two hot items: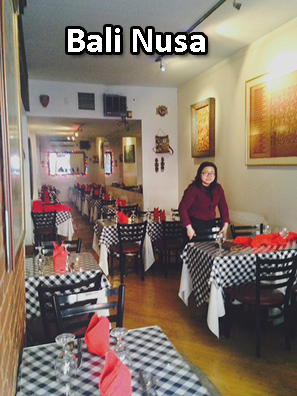 Ida May: friend PJ LeBlanc!!! i think his sister is doing the page/profile, but after his recent illness, he would LOVE to hear from any and all garage fans! Which the Time Beings covering mamas and papas "straight shooter"= "words of love" by mamas and papas on 1470 AM the music of your life", like us on facebook"! "this song hit #5";yes, I AM a chart geek and the second mamas and papas album (bought them ALL in the '60s with paper rout money! in snowdrifts like 2015 Boston, this is Brockport NY, 20 miles west of Rochester!), released 30 aug 66; last saw my dad alive before 'Nam coz he was in town for my sister's 9 September 66 birthday (SHE being the last one see him alive). ok, so whilst Dad was in 'Nam and the Mamas and Papas were takin' drugs and having affairs with Gene Clark of the Byrds (read wikipedia!), "words of love" b/w "dancing in the streets" double a-side, released November 66 and my grandfather mcBee had died in detroit previous month, his zip bein' near 8-mile road and Eminem was NOT in dee-troit then, so there! Ma also points out "dedicated to the one i love"; "Kenneth, this song and "Penny Lane" were popular when you father died" (21 feb 67, listed on find a grave Gy. Sgt. Byron GRANT (cuzzins in Oz!) Highland). mama cass REALLY belts out "words of love", all 5'3" and 200 pounds of her (read Dream a lil dream of me bio!); Papa John born year AFTER dad in Parris island, so both our dads, like Ashetons of stooges, wilsons of heart AND B.B, Buell, all had Marine dads. read Papa John's bio Straight Shooter, it's Mark Giroux approved; he was "a stone cold junkie"".....
heading to NYC, BB Kings, see vanilla fudge friday and uriah heep saturday BUT still thinkin' quite Giz-storically on my Grant cuzzins and that mine in western Oz; wikipedia: "the gold rush in australia" (they usedta only teach America First history in my day so dinna know 'bout this AND have a KINnection!) AND in this tyme of Grant cuzzins and western Oz mines was a bloke name Ned Kelly! read about the Jagger film, never saw it, now i need to coordinate dates of where wuz me Grant cuzzins in Oz vs. Ned Kelly roamin' aboot;and the damn movie (Ned Kelly) prolly on youtube!".....
a couple items from old western NY thangs, all on-line! april 1966 UFO spotting over Monroe county NY, I SWEAR I saw those lights acrost a field south of my grandmother Blodgett's house and it was THAT tyme of the season (one bloke said things were beginning to bloom; age 10 but i KNOW it was spring!).speaking of Blodgetts (why not?) Ma's direct ancestor was a Green mountain Boy in Vt. and built the first wooden buildings in Batavia NY...go to Hidden History and there IS a webpage with news; "Woman lost in Bergen Swamp"-1982...ok, dig it: I read the fucken news today, oh boy, wrote a fucken song, 500 copies of five beers ahead of his tyme (stanton park) but THIS is THE tail Behind the Muzak! think i'll toon into the music of your life, 1470 AM, pack for new netherlands and read the Godfather".....
Friday Feb. 27, 2015
On way from Port Authority to Holiday Inn Xpress Hell's Kitchen me and Gee Julie had late 2PM dinner at Bali Nusa Indah...best evah Indonesian restaurant on 9th Ave. Beef ball soup and sinful Banana Crepes for dessert. Wicked rare, hard to find Indonesian restaurants anywhere.
Just now back from BB King's - Vanilla Fudge were "amazing" in my words. New album spirit of '67 is ole '67 songs done fudge style, Mark Stein's melodramatic, soulful vocals, Vinny Martel on heavy guitar, gospel harmonies, and overdriven bass/drums (Carmine Appice on double bass drums!) set list was mostly first album plus "good good lovin'" (non-lp flip, vinny martel really projects vocals!), "shotgun"= their Ed Sullivan performance on youtube, "season of the witch", i found on a 45 with sol gruberger in '74, parts one and two...mark stein's vocals brought tears in my eyes (Uriah Heep tomorrow night!) on "you keep me hangin' on"...seein' stein/martel with carmine, this trip well worth it!"...
Saturday Feb 28, 2015
Ida May: Yardbirds BB Kings, New Netherlands, 6 april; goin' with Carlo Appice Biancucci that i should see Top Topham!
Item B: Me-TV shows all the great ole TV eye on the Mean Screen! superman had Jed Buell's midgets as outer space dudes and CHIPS has eric estrada chasing a runaway bull on the freeway, lookin' for cattle rustlers in a bar with mickey gilley (cuzzin to jerry lee AND swaggart!) and Johnny Lee, all with the help of an orangutuan! (Any which way but loose inspired! Episode called Country Action) that, and call the '70s fashion police on chips AND emergency! today, more bad TV and fucken Uriah Heep at bb king's! Hell's kitchen? "Hell's Bells"!!!!!!!!!"
Sunday March 1, 2015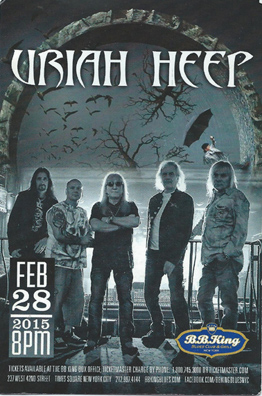 they might look like spinal tap but they still rock like it's 1973: Uriah Heep at bb kings in new Netherlands last night! Mick Box on guitar is the roger mcguinn/kim Simmonds/guitarist/leader/founder/keepin' it goin'; mj quirk knows all the various lineups and "the drummer's a beast!" the new album rocks in an '80s motorhead way, singer emphasizes visuals/projects vocals like Ralph Mormon (savoy brown) or mine and ken Kaiser's 1980 boston drummer. but the packed house was there for the "this is a song from"..'71/'72/'73/'74, my Brockport ny high school/Richard Nixon/dazed and KENfused years and I flashbacked on "the magician's birthday", "lady in black", "sunrise" AND to quote Solomon Gruberger/O. Rextasy ca. then: "Uriah Heap (of shit)" (which carl biancucci remembers); Mick Box was "note for note" on "July morning"!!!! saw Heep on rock concert in '73, maybe, lissened to that double live album at Jailbait Janet's house, partyin'/'70s show dude! (Ken Hyde-land!);gizmo rich coffee sings mick box's praises, doin' his 40 years ago wah-wah solos "note for note", take that Solomon, "jeff beck wouldn't have played it like that"! encore was "sunrise" and "easy livin'" (love those Fudge harmonies! summer '72 Rochester hit!) s lotta classic rock/biker fashion and the men's queue (cue) at the loo was more'n the ladies!".......