3/12/2018
Monday, March 5, 2018

"ok, miguel d'amour needs roommate by 30 march 617-470-7422. scott morgan of the rationals, go fund me, he NEEDS it! and nancy neon tryin' to get gig for philly's saint james and the apostles; guitar/organ/drums, r&b-garage but my kinda heavy; fucken hammond B-3 and heavy hitting drummer somewhere between vanilla fudge and lee michaels BUT garage-sounding so as not to scare y'all off with my classic rock tendencies. most important of all though was sunday 4 march 18 morning coffee with HIGHLANDER (1986) on BBC america! why din't i see it in '86? Johnny D's was still open in allston (hungover) and Ma kept telling me Dad's father Wilbur McBee was "irish".....no nay never! So this is 1536, supposedly up near banquo's castle but electricscotland.com says first recording of Mcbee name was 1547 James McBay gave 'is bond tae John Campbell in a village so obscure all I can find from 1800s british books was that it was in Argyll, where Campbells and MacGregors predominate; in 1600s a couple McBee had hid oot some macGregors (Dad has DNA matches; kinsmen!) but that is equal to Rob Roy tyme. Best quote though in 1536 is Sean Connery saying "MacLeod....ye hav no mahners and ye smell like a dung heap"....don't worry 2036, age 80, y'all can PROOBLEE say that aboot me!"..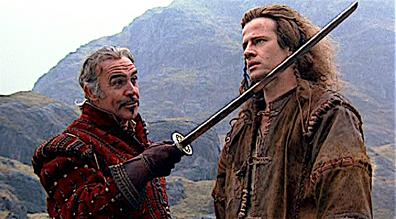 Ye smell like a dung heap!!

Tuesday, March 6, 2018

monday 5 march 18, sean coyle BBC radio ulster 0530-0700, my morning coffee really kicked in wi' Spencer Davis group "somebody help me", released march 1966. number one on UK charts 14 april 66; sorry, age ten, I was more into batman.....b-side was "stevie's blues" both on first US Gimme Some Lovin' album. But my REAL flashback was maybe I subscribed to Fusion magazine (beacon street boston!) and got double brown Winwood comp, May '71, so, like History of eric clapton, i went backwards buying spencer davis and yardbirds records and got first guitar XMAS '70. Both sides of "somebody help me" are on double brown Winwood lp (God bless wikipedia to help me remember 3/4 of a lifetime ago!) and in nov '71 circus when i wanted Kinks penpals et al (Solomon Gruberger/Frank Lima) and my sixth cuzzin Kevin Allin was into the Who and the Small Faces, I DID list Steve Winwood but never really heard from those fans....Alice Cooper fandom I got gurls writin' to me....."Somebody Help Me, yeah!""......

Wednesday, March 7, 2018

"Spearmint Sea was gonna be the headliner at friday's cantab gig but looks instead like we may have Major Moment. checked out their site: "dark Gothic...nine inch nails....mixed with melodic....Depeche Mode"....This band'll make Miss Lyn's '80s Aimmee Mann braid grow back!" ok that's me quote inspired by "kenne, you know Lester bangs; call him up and get him a quote on the afrika korps album" Lester, who sailed on the Ann with Highland/Moore and Kaiser, Stephen Stills ancestor too: "it made my dog die"...I'm SURE Lewis Kaiser, the cigar maker's great-great grandson will have SOMETHING to say, but MAJOR MOMENT; give 'em a lissen!"....

Thursday, March 8, 2018

"THURSDAY 8 march 18 sean coyle 0530 our tyme kicks off BBC radio ulster with "rollin' home" by status quo. sounded like Chuck Berry's "promised land" as played as Rockpile and the ole proverbial Ken Highland "pinkie tricks" ("Johnny B, Goode" rhythm) helped blast me awake plus Gee Julie Peruvian coffee in XblankX mug. Ha'nt heard this'un before and it was written by Dave Edmunds's bassist and produced by ole Dave; "pub-rock" even if in the loo. released 9 may 86 and two months previous William Spence Alexander on keyboards with Hopelessly Obscure (Arf! Arf!)= my kinda rock! where did it chart?: UK, switzerland, netherlands, sweden, norway, eire....what was in the States? Funny Haircut music? haircut 100? hair Metal? lotsa Aquanet but ole Status Quo kept on boogyin'! Coyle says they played Belfist, he coulda got multiple tickets but dint AND I think one of their members listen to this show! well "all right now"!!!! (Free: another great band!)"....


Friday, March 2, 2018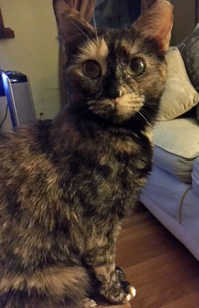 Raggs the cat

"the ole proverbial Odds and Sods: 0130, friday 9 march, George Noory Coast to coast Am played beach boys "don't worry baby" as bumper music and did a one sentence expoundation of the majesticity of said song, b-side (!) to "shut down"...so i'm hearing b-sides on mono AM radio at zero-dark-thirty; Vulcher-bound article! and Coyle's BBC belfast show, mornin' coffee c/o Raggs the cat: I heard George Jones TWICE! "love bug" and a Gene Pitney duet as Miss Lyn "gently sleeps" ("I look at her floor and i see it needs sweeping"......) (HEY!!!! that's Raggs' fault!!-ed)....AND Coyle turnt me onto Erasure! sounded a bit Figures On a Beach-y to I and I, synth-pop and all, needing me aquanet for my B-26 (that's a B-52 with only half the hair)....Sir Douglas quintet "the rains came" plus on youtube with "95 on 95": the Nor'easters! (Vinny Band with a Outlets bassist): SO Geezer's Garage gig moved to Good friday, 30 march 18 at granite street cafe, quincy; no $96 flights from atlanta, it's passover; tyme for my 1974 passover pizza with the Gruberger Brothers! (I celebrated Passover, saw Dictators, Todd and BeBe and Dolls/Suzi Quatro...."18 and i like it!")....SO if you are a WMFO dj or a Holbrook resident; THIS is my fucken birthday party! 62, oh my and a-boo hoo....11 pm set, five years ago Ma showed up in Quincy and met Preacher Jack! But wait there's Moore! yes, COULD Highland/Moore sing "ye ballade of Jesus Christ Allin" at Lt. Matthew Allin's grave in ye olde Allin Burying Ground, Barrington RI? Jody Moore has Good Friday and Good Saturday gigs but "I am available Sunday and Kenne day!" (that's Monday 2 april)....maybe we'll even visit my cuzzin Mercy Brown, Exeter RI vampire though that could be a Miss Lyn/Gee Julie trip also....me: "all i want for my birthday is to hang out in GG Allin's ancestors graves"....Miss Lyn: "hanging out in a graveyard....Kenne, only you" BUT: "51st anniversary" (Hendrix b-side) I WAS in Morgantown WV, McBee graveyard, unfortunately ear-worm was U-2's "it's a beautiful day"! well beats the hell outta "country roads" unless it's Toots Maytal's version...."h'agony, mon, h'agony".....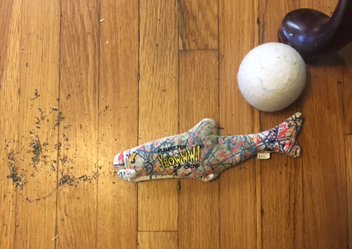 Raggs' mess