3/13/2017
Monday, March 6, 2017

well michael wheddle DID do it again or was Oops I did it again? discovered my Phelps ancestor and a BRITANY SPEARS ancestor landed on Nantasket beach, mary and john 30 may 1630. 3 march 2017 a lot colder....nine hours of Bruins/Blues Brothers and Law and Order and Gee Julie made me ready to rock. Tsunami of Sound were doin' "shut Down volume II" and Gee Julie and I danced with a former Jasper's waitress whom knew The Dream (that's Extreme BEFORE Pat Badger!) She was good people. "munsters theme" and "hawaii 5-O", love Tsunami's tv themes and gold lame jackets!

Greg Allen (for his Fringe religion) has new rhythm section and VERY power-pop, I started, like Solomon Gruberger's ghost, ticking off the influences (this is a compliment!): Neighbourhoods/Flashcubes/Swing Set (both super-cool, super cold weather western NY Buffalo Bills-lovin' power pop!) and of course WHO invented it all....the bluidy Who! Club Linehan-ago-go keep getting better and better and of course I'm in it doin' my usual late '60s guitar hero flourishes: Beck/clapton/page/hendrix/townsend and all the rest from 1968. Greg Allen was up for MC5's "black to comm" whilst I "merely" sang.....and then there was a JAM! Ken Highland's Fringe Religion (Greg Steinbaugh on bass of Darlings and Port Charles quintet) rhythm section are ace! (as is club linehan! Now all I need to do is wreak havoc on Link Wray with tsumani's rhythm section!) MJ Quirk walked up for a few also, John Keegan on sax and what DO i re-nem-buh? "milk cow blues" live at kelvin hall Kinks album; Gee Julie and Joanne Jasper's waitress (another Horsch fascher! Beatles hamburg waiter whom sang on their Hamburg recordings!) doing beatles "revolution" slowed down to "revolution one" speed; teaching Greg Steinbaugh "two headed dog" on stage, MJ Quirk began "the pusher" and Mike Wheddle wanted "tobacco road" and it became Blue Magoos "psychotic reaction" mishegas! Havin'a Rave Up fo' damn sure! Fun Fun Fun, daddy took away the t-bird, next gig 18 june, save out of the blue, I SHALL plug this'un weekly! and Nantasket beach hotel/law and order and 0700 brekkie plus for supper i had surf and turf, but no blue smurf "....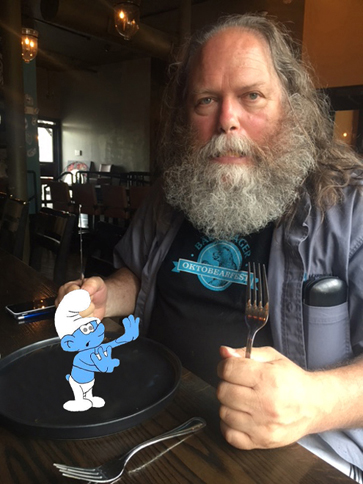 Tuesday, March 7, 2017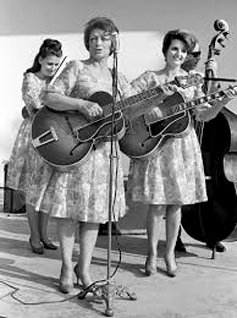 The Carter Family
"after a morning bingewatch of Law and Order in Hull Mass., Ken and Gee Julie went to Haymarket but I tuned into Joe Bussard's 78s show on WPAQ, highlight being one of the last Carter Family recordings from 1941 with Mother Maybelle on slide guitar! Down I need to figger how she is kin to JR Cash's young'uns....So almost 6 pm, Ken and Gee Julie hibernating WMEX oldies on radio and Julie wins tickets for....The Zombies!!!! wilbur theatre tuesday 28 mar 17. They said hello to her but couldn't pronounce Gee in the original Greek but as long as we got them tickets, perfect birthday present for me! AND I AM facebook friends with Rod Argent/colin blunstone. Jimmy Jay came on, lotsa good oldies as usual, but the one stickin' out in my mind that I COULD cover quite well is Eric Burdon's "See See Rider" which was the b-side of "help me gurl"....who knows? either club linehan OR Ken Highland's Fringe Religion!".....
Thursday, March 9, 2017
"took a vacation day Wednesday 8 march 17, the day after captain PJ's 60th; got the FIRST train to North Shore and Gee Julie HAD suggested Salem on that cold dark morn...so I FINALLY found Koto, just havent played THERE yet, though i played many a Salem venue. In my rambles, I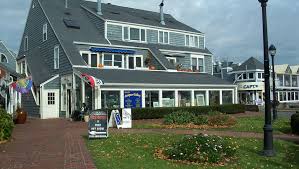 Art Gallery Pickering Wharf

DID end up Pickering Wharf and www.pickeringwharfantiquesgallery.com is having a sale! lotsa old books and americana like my mother's house, ALBUMS (like Deep Purple 24 carat gold; a UK greatest hits comp) and 25 cent 45s ("Free" b/w "Free country"-chicago; Robert Lamm was in a band with Gizmo Ted Niemiec's dad!) and "Beatles albums up front" probably '60s rainbow releases; Beatle collectible books, just all kindsa cool Store 54-ish stuff mixed with your mother's antiques, so like KENN Ellner and Count V I'm gonna tell "The WORLD"! SERIOSULY, this is where Ma's mother's day gift coming from! AND the post office was where my Sweet ancestor (through great-grandma Highland) lived; I have a MESS of Baptists left Salem with Roger Williams but February 1636 wasnt take the train to train station, then go to south station to providence! Spring is springing, found through find a grave many RI graves of great-grandma Highland's RI ancestors, so...who knows?!?!?!"......

Friday, March 10, 2017

dawning on me that 12 march 17 is 40 years since i heard live at the rat on The Demi-Monde, then later on that night saw real kids at rat and third rail at club. in that tyme i friended william borgioli and richard nolan on facebook and now they are In Memorium. Besides spring, things to look FORWARD to: MFA's Turkish Film Festival and RIPTA trips through Rhode Island to graves of my great-grandmother Highland's ancestors! "I live for the springtime"!"