3/17/2014
March 10, 2014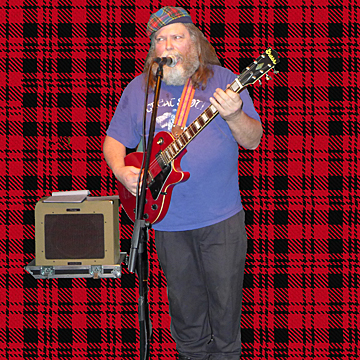 Big News!!: Max of Sonic Daze is getting Highland/Flowers/Coffee/Niemiec to BLOOMINGTON for Gizmos reunion! Max on bass obviously...FINALLY gonna happen where it all began!"
March 12, 2014
Goethe-Institute Boston, FREE, book club discussion: aller tage abend by jenny erpenbek. In Deutsch! why? because Harry Vee, der sanger von der Broken Jug, that covered "rain of death" in '80s is flying from bamberg Deutschland to Bloomington, Indiana for Gizmos reunion! after,Gee Julie and i had Thai food near where Loony Toons was and also where, before a Young Snakes gig at Channel which I roadied, DDDDDDave BBBBBass said "let's get slabs, man!" which meant a slice of pizza....TC's Lounge or somethin' near there, saw Young Snakes friday 13 march 81, aproxiamately, at least....yeah!!!!!!!(channeling Capt. PJ)"
March 13, 2014
preparing for that Gizmos World Tour, (click here for Kickstarter funding page!!) went to French cultural center as there was an open house for placement in French classes. Besides being an Absolute Beginner, this 1066 AD-lookin' Norman has le vin rouge, crackers, formage, grapes, bread...eaten like a Viking! also renewed my membership, so I can "pass" with mah city-slicker so-fistee-cay-shun. Gee Julie drove to Quincy, was lullablied by Gyro Luna cd and listened to Coast to Coast with me; a quiet night before Max of Sonic Days arrives! (sunday-wednesday this week,)"...
March 14, 2014
new news! Johnny Del of Gyro Luna, who was in the Meetings and the Souls with Adam Sherman of Private Lightning LOVED his BGN review, knew Cub Koda in the '80s (when our editor went to Victoria's Station with me, him and Star Rhythm records), so we're gonna musically team up SOON! Morgan Huke (WMFO) has moments of clarity if you mention the Boston Tea Party and the Byrds. went to Tavern at end of the World and Natalie Flanagan had ole Middle East soundman Mike Higgins in an acoustic duo, Willie T and Dr. X, one dude-acoustic, Mike on harp/percussion and general stoned madness; an very entertaining old-tyme Cambridge duo! Max from Sonic Daze comes into town Sunday and we're going to Atwood's to see Preacher Jack! Then Monday at Tavern at end of world, 'Trick wallace's st. patrick day bash; my cell: 617-803-1289 if y'all wanna meet Max of Sonic Daze, in town Monday-wednesday!"....
March 15, 2014
after workin' 6 days in a row (and "gonna see mah baby tonight", that Dave Dudley nugget done excellently by Willie T and Dr. X at Tavern at end of world thursday), decided "bodies....need....rest"....("black juju-alice highland!). tuned into WRCA 1330 AM and heard Danny Stiles, your Vicar of vintage vinyl (he died in 2011, but plays 78s!); TubeTalk ; they play vintage radio! (so I can channel my uncle/cousin Howard Spencer Blodgett, 12th cousin to Princess Di's father, yessss......)....and rockin' at night with a Sheinfeld host playin' old 50s r&b 78s...I almost DONT wanna go out on Friday night, these shows are so good! WRCA also has 3 hours of Skippy White gospel on sunday morn, so "I got the AM...radio on!"....
March 16, 2014
last night ate at middle east with Gee Julie, saw Ty Jesso of Fabulous Itchies, dj-ing at Soul-le-lu-jah; he has the Twelve 76 45 with Peter Goutzos of Vinny Band,1969 RARE Northern Soul 45! BUT, HE (major record collector/nice guy!) sez: "bring the Gizmos to Rhode Island!" we then attended a ides of march toga party held by Zeitgiest Gallery refugees reading from Julius Ceaser and putting on the damn play IN costume IN the living room....left at 2:38 AM; "guess we missed Ty spinnin' records...oh well, we had fun" and get to meet Max of the GIZMOS at Atwoods to see Preacher Jack (415-6 pm; Preacher is 72!)"..