3/19/2018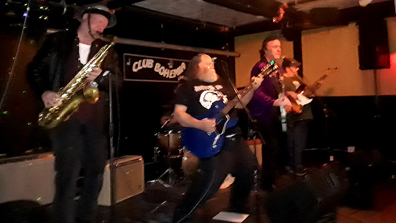 CLAGG
Photo:Sara Billingsley
Monday, March 12, 2018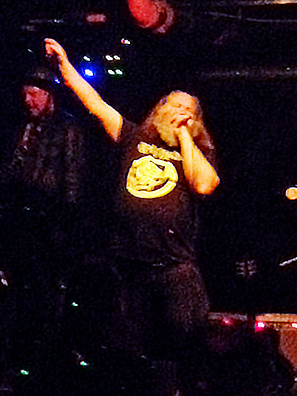 Photo:Gee Julie

"FRIDAY 9 MARCH 18, ROCKNROLL returns to the cantab and it did! Kid Gulliver opened, Simone Berk had played those anderson mar (RIP) nights;VERY impressed with this band and would love to do more gigs. 1978 Thrills at cantones power-pop-punk plus the two pre-disco Blondie albums plus the live at CBGB's album. a cover of 10cc's "im not in love" VERY Blondie-esque! as they say "kudos" to Simone Berk's vocals! club linehan-ago-go rocked, "rattleshake snake", "midnight to six man", used Pete MacCormack (clann Buchannon!) guitar and tube amp, rocked, though I put it down for "burning love" (I'm BIGGER than elvis) and the Iggy/Bowie 1977 version of "tv eye" (named the band, they all got a tv and i dont care!). billy connors project started out rockin' like Rockpile but a lot of three part pop harmonies, Buddy Holly chords; almost like Beatles VI! Mike Quirk as Bill Wyman on bass and Adam Sherman on a Jeff Beck-type Tele, good melodic leads! He and Billy switch off vocals...i see why Blowfish loves this band! also, Billy introduced Club Linehan; a live at the rat refugee, this tyme as oedipus, so i went "dont listen to him!" the cantab, "that den of lurid vice"...funky-ass backed-up sewer smell too! lastly, the stigmatics, new drummer but tight ass rhythm section and Pete MacCormack and Bob Roos are a guitar tag-team reminiscent of me and Mike Quirk at tymes! Pete's chords on rickenbacker echo "my buddy felice" and i pointed and bowed to bob roos, did a Jimmy Page on "hurdy gurdy man" solo! a great night, like the Beach Boys "let's do it again!""....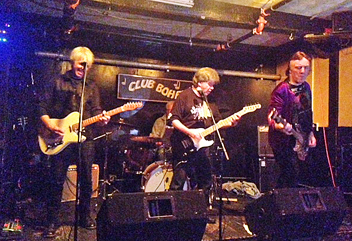 Billy Connors Project

Tuesday, March 13, 2018

sunday 11 march 18, Gee Julie says "let's see what's playing at coolidge corner theater". Loving film, ah read thuh listings and we agreed on A Fantastic Woman, 630 pm. age 62 one DOES get coolidge senior discount, so next month, mofos....and this movie from chile is excellent but kinda sad....wikipedia entry. a dude age 57 dies and younger transgender lover has to deal with ex-wife, homophobic brother-in-law, DEMANDS for property, though, as soundtrack geek returning ex-wife "I want THE car" as aretha sings "you make me feel like a natural wman"..but of camp?! other custody battle is over Diabla, German shepherd that was family dog....who was actually the star of the movie and proof that people really DO suck!!!!! The capital of Chile looks like a nice city though, I, being ignorant of Chile (I googled and found that Easter Island is a Chilean property so i always wondered whom those big heads paid taxes to)....A Fantastic Woman won lotsa awards etc. so DO go see it and Gee Julie was happy also, still talkin' 'bout it this Nor'easter morn of ther 13th!".....

Wednesday, March 14, 2018

"tuesday 13 march 18, three til five pm BBC radio ulster: The Micky Bradley show! playing great ole punk like Generation X and Television Personalities coz: he was bassist in the Undertones! It was like Blowfish meets Oedipus on WTBS in 1977; imagine the Demi Monde on the BBC! (more wattage!) podcasts are available on BBC radio ulster site; this is the coolest thing since sex pistol steve jones had a radio show! or alice cooper on classic hits! Got sent home early from work so 3-5 pm here is four hours difference i think: 7-9 pm is prime tyme! so toon in like Blondie and/or Cactus sing: One Way or another!".....

Thursday, March 15, 2018

wednesday 14 march 18, 6 pm, zuma radio 740 AM toronto, Robbie Remembers and instead of a generic "oldies" show it's Hopelessly Obscure Canadian bands like: Jack London and The Sparrows "if you dont want my love" on the same yellow/orange Capital label as some blokes from Liverpool. And it's SO Merseybeat, big hit Toronto but i never heard it in rochester (WBBF AM!). ok class.....class...class.....shut the fuck up or i'll cap yo' ass!!!! and Chong was in Bobby Taylor and the Vancouvers "does your mama know about me?". SO back in '69 I had that John Kay and the Sparrow album on Columbia where he's dressed like Rudi Protrudi in the Fuzztones but this is BEFORE that, like when Chad Allen sang for Guess Who 'til ole Burt (Cummings) came in. Jack London's band: Mars Bondfire (whom wrote "faster than the speed of life" and his brother Jerry Edmonton (whom did that drum break on "born to be wild" that Solomon Gruberger during Afrika Korps; we musta been in the Kaisermobile declared "he's off-beat")....well schadenfreude declares THAT (RIP) is the new O. Rex drummer! I may even tell you that the bassist on this Jack London 45 is Bruce Palmer, whom, though Hopelessly Obscure and sadly RIP, had quite a bass playing career: Jack London; Toronto's Mynah Byrds (with Neil Young and Rick James, bitch!) then 1966 Buffalo Springfield so his biggest AM hit WAS "for what it's worth" which, for a boy froze his ass of Toronto, rock stardom in sunny L.A., to quote the Gizmos "aint that all part of the American dream" (First?)...I believe there's cd of these Jack Lndon 45s but the sound of the guitar let me tell Blowfish that on youtube is a BBC bluidy special on the Vox AC-30 amp and reason I love this 45 is it's SO AC-30 amp and "whoo!" vocals ala "Sie Liebe Dicht". one last note (hey it was a long train ride!) Bruce Palmer also played bass in Robbie Lane and the Disciples who is ZUMA radio "sixties at six" dj, so if you follow my verbal "magic carpet ride"....Jack London's drummer that Robbie played yesterday was: Jerry Edmonton! (whom even sang maybe one song on each Steppenwolf album with his strangled neo-Jagger vocals! Singing drummers are a good thang!"....

Friday, March 16, 2018

"Best way to close out the week is TWO club linehan-ago-go gigs, both birthday gigs! (on the eve of saint paidraig; patrick was a saint, i aint! and me brother tommy's got the divil in him! so good friday, friday 30 march 18, age 61, 11 pm granite street cafe, quincy, geezer garage night and i samn sure am! Age 62, oh my and a-boo-hoo, day of WODIN, 4 april 18 (dave 'ill o' slade and muddy waters birthday) a salem mass club name OPUS, club linehan-ago-go 9 pm. 10 pm is andy excuse and thee flying fish with half the Stigmatics and 11 pm is Matt Burns of V and Evert! More gigs with John keegan of BGN than i wanna admit! South Shore-North Shore TOUR!!! "Now we're here for sure....linehan world tour....quincy, salem and......racine!" (that's wisconsin tho last summer Gizmos, MOTO was racing from wisconsin to chicago to play! me, like solomon gruberger, i like "slow and easy"...."......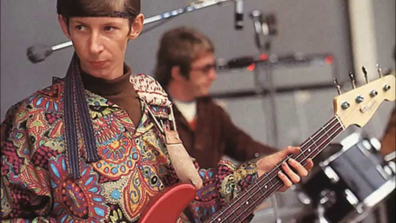 Bruce Campbell