3/20/2017
Monday, March 13, 2017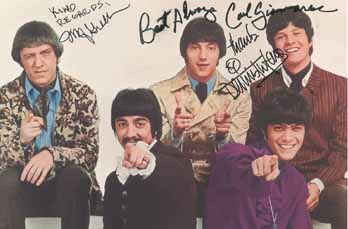 Buckinghams

"chilly fucken weekend BUT: Joe Bussard WPAQ DID play a Dock Boggs 78, followed by MORE Carter Family; down thair in almost Mayberry NC, they are MORE popular than the Beatles but NOT as popular as Jesus! WPAQ also had some college basketball, announcer had that "twaing" AND a new sponsor: AUNT BEE's! gud ole country cookin'...whilst singing "mailman bring me mo more blues" (Jimmy Rogers, singing brakeman", Kan Highland, singing mailman!) checked my p.o. box (mailman DONT bring me no mo' bills!) and then popped into Goodwill, jamaica plain, $2 1973 paperback of Sybil! 16 different personalities! as the O. Rex boys woulda said "there's your real wife" only, Miss Mason descends from a founder of Watertown, Mass. AND Sgt. John Tidd Woburn Mass. SO....she's Ma's cuzzin!!!! and as this Bear hibernated reading Sybil, I/he/we and the other 13 of us listening to Jimmy Jay on WMEX and/or played guitar with the oldies and/or read about 13 plus three different personalities! Jimmy Jay reported a couple rock deaths and "close personal friends of mine" and "GO see oldies shows coz life is short"...Marty Grebb The Buckinghams died BY THE SOUNDBOARD and"gave his life for music"....shit, at least let me fucken die jammin' with Ken Highland's Fringe Religion AFTER I done "black to comm"; dont wanna die during soundcheck! other "in memoriam" and my stepbrother had this on an art laboe oldies but goodies 8-track back when OJ was "killin' 'em" with the Buffalo Bills, was the guy sang "you were mine" by the Fireflies, 1959. lil AM radio, in mono, worth READING about in Vulcher magazine!"....

Tuesday, March 14, 2017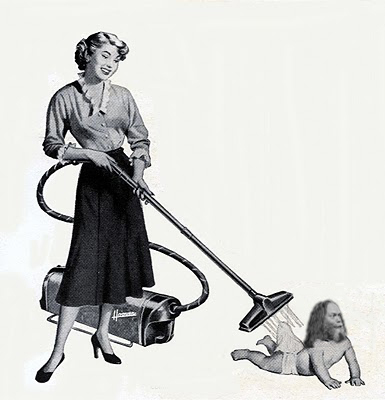 "sunday 12 march was 40 years since I "landed" in cambridge (though my parents had people here in 1630s) so instead of WTBS, Live at Rat album debut, meeting Oedipus, Gee Julie and I bought a new vacuum cleaner. Keeping up with the Kaisers, we COULDA bought a roomba that Stewie Kaiser ("white rabbit") chases around but in "the End" (Beatles/Doors? start singin'!) Gee Julie left singing "she's my Best Buy"! (can i sell that toon and do a KENmercial?). Next up, still in Cambridge, where my great-great-grandmother Highland's ancestor William Spencer (cuzzins to Brittany Spears!) was third person to sign ye towne order, we visited Eric Zinman, whom drummed with FABLE GRAZER 30 sept 15, Grex, Lily Pad, in ye Newtowne (ye olde name for cambridge). He and Bob Moores are both ex-Fable Grazer but have a new combo named Neksys. monday 6 march he HAD headlined midway cafe with fable grazer as a fill-in but NEKSYS had headlined at Hennessy's in fanieul hall (!?!?!?!) ERIC says rock upstairs, r &b downstairs, kinda like a reverse Cantab (a tavern in ye Newtowne!). Got to hear a two song tape and Ken Kaiser would Love It To Death! Mahavishnu's "dance of maya", Pink Floyd Ummagumma keyboards (eric played keyboards with one hand, drums with other, live NO overdubs!), free jazz ala "LA Blues", stooges; Billy Cobham drumming, Bob Moores (who saw the MC5!) doin' some Bitches Brew-era Miles Davis trumpet; hmm....these guys NEED a gig with Crawlspace and/or article in Vulcher! That's it! "ha ha said the clown"! NEKSYS IS Boston's answer to Crawlspace/MX-80 whilst what I do is STILL the Gizmos! light up that hash pipe and ponderate that!"....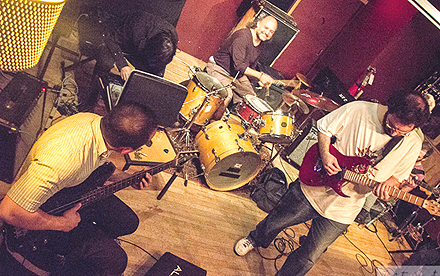 Fable Grazer

Wednesday, March 15, 2017

"My stepfather died about 2010 so I was back home on the ole Blodgett farm fiddlin' with an AM radio and I heard all kindsa great music comin' from Toronto, Ma bein' two towns from Lake Ontario and Canada. Sometyme that weekend I heard an advert for a British Invasion

show and I have NEVER heard David clayton-thomas's "brainwashed" on AM radio! (worth clocking youtube to hear!). So after seven plus seven years of "Good Tymes, Bad Tymes" saturday last, whilst me and 15 other people were reading Sybil in the cold I listened to ZOOMER radio 740 AM The British Invasion and it is BOSS!!! DJ is Robbie whom played with Ronnie Hawkins Hawks and a sixties band that still plays around called the Prophets (? HOPELESSLY Obscure) plus he djs almost seven days a week playin' great shit! So between playing guitar, reading Sybil and listening to radio (hmmm...that's only THREE personalities....where WERE the other 13?) I DID hear Dave Clark Five's "Come Home" (DONT hear that on oldies radio ever!) and I believe Robbie said "here's a Billy J. Kramer song; we opened for them when they played Toronto"....hey man THAT is a fucken rocknroll pedigree! So all you ugly Americans can use your tune-in app on your I-phone and also listen to the MC5 but this British invasion show PLUS The Sixties at Six weeknights hear SO much good Canadian rock that I either heard growing up, Rochester station OR I'm like "what's this!" More when i hear them!"....

Thursday, March 16, 2017

Ida May: out of the blue father's day, my next gig, go fund Tom Tipton! Item B: right before 6 pm ZOOMER radio, Toronto, a PERFECT Club Linehan-ago-go cover: Ronnie Hawkins's version of "suzi Q"! (when DO you hear Ronnie Hawkins in the states? and I LOVED "who do you love" in last waltz!). This version has a John Keegan sounding sax but the fucken biting guitar! I THINK, from a site on the Band, Ronnie Hawkins and the Hawks (future Band) did some sides for Roulette, so MAYBE I heard Robbie Robertson on a Toronto station? (daily doses of Joni Mitchell are awesome too!) (JUST watched The Last Walyz last night- my fave will always be Neil Diamond doing Dry Your Eyes-ed). Ronnie and checker dale hawkins were first cuzzins! did a google on Ronnie, same age as my dad and/or elvis (born 1935=82)!) he and kris kristofferson DESPITE health problems STILL gonna record! that dj i was raving about with the british invasion show was in Robbie Lane and the Disciples (wikipedia AND discography!) and THEY were in the Hawks also! 'course ole Ronnie IS the Kenne Highland of Toronto! big ole arkan-billy who says "you boys wont make much money but you'll git more ass'n a toilet seat"...and he IS a friend of the station (740 AM)....every town needs a Kenne Lee Hawkins livin' there!".....