3/21/2022
Monday, March 14, 2022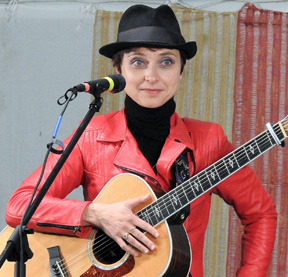 Vlada Brofman

"Saturday 12 March 22; instead of seeing Real Kids at Rat that date 1977, Mad Painter learned a tune by Vlada Brofman, whom opened for Painter at Russian fest Kingston NY. Her facebook page says she is "singer songwriter at NoMad Dreams"; she had never used a band BUT like ole Bob Zimmerman, Painter became the Hawks! (Music From Big Paint?) Her song had all these jazz chords and a kinda Joni-jazz vocal; also had FIVE different chord patterns! Captain, these weren't EASY CHORDS! But it went well, good recording, yeah, yeah,yeah...AND a GREAT jam on Uriah Heep's "July Morning"! From Mad Painter public group; Hungary! FEMFORGACS.HU Femforgacs metal webzine....hey if it sells Gulcher product on bandcamp...also "Our "Jacques" gets airplay in Spain! IVOOX.COM A Golpes de Rock 142 11/03/2022- A GOLPES DE ROCK-Podcast en iVoox. Hey! My "rescue me"/ "96 tears" bass line played in france…"Painter World Tour....and now their kids are finally famous and cool!" (Niemiec means "mute" but even if Ma is eighth cuzzin to Silent Cal Coolidge, I aint on this!"....

Tuesday, March 15, 2022

Monntag 14 March 2022. Asa Brebner I'm Not Gone volume two; "Love only makes the world go round" -Sandy Martin. Patrick Wallace of the Swallows on guitar (they played Vicstock in Salem 1998!); sandy sang and played bass with Girls Night Out. Drummer Kathy Burkly also drummed on this; according to her facebook, she drummed also with Girls Night Out, John Lincoln Wright of Beacon Street Union AND in "A Closer walk With patsy Cline" at Charles Playhouse (attended by Mr and Mrs (RIP) Kenneth Highland, whom mutually descend from Protestant martyr Thomas Hubbard, burnt at stake Essex England 26 may 1555). sandy martin arranged the horns superbly,so, tracking this down on guitar, it rides the e chord on the verse like "Take Me to the River"; lyrically Asa is as cynical as barret Strong on "Money" and/ "Money cant buy me love"...TRUE! but DO buy this cd, money going to Asa's boys!".....

Wednesday, March 16, 2022

dienstag ides of march 2022. Ken and Gee Julie Somerville Thee-ate-er Grease and Peggy Sue Got married double feature; $8 for seniors! I DID see grease in '78 at a Natick thee-ate-er with a Lynyrd Skynyrd short of them fishin'; THIS millennium was a trailer for XANANDU! (it's on my watch list like Corporal Ed Wood USMC!). Grease came out 13 June 78; MAYBE martha Hull was singing "I wanna burn out" on Korps Hello World at twain Studio, Bob Both had engineered James Brown's Polydor albums!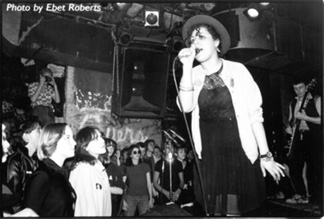 Xray Spex at CBGBs

Grease soundtrack 14 April 78; the previous month Kim Kane of Slickee Boys had mentioned 999 and him, BGN and the Korps saw X-Ray Spex at CBGB; this soundtrack sold more than Hello World! In 1978 was SIX Top ten Am radio hits which Gee Julie and I were singing and dancing to anyway. Prom band scene (ALWAYS the best!): Sha NA NA! march '72 maybe SUNY Brockport NY, Sha Na NA with my facebook friend Jimmy Clanton ("Just a Dream") opening! I was in diapers for the '50s (need 'em now after my '50s) but hearing all that great '50s music and seeing SUNY Brockport students dressed as "greasers"; I adopted that look for my 1972 yearbook class photo and subtly flipped the bird! (don't worry SOMEBODY still has their yearbook of then). I remember walking around "backstage" and seeing these dudes in gold lame suits...well, been backstage a bit after that! Woodstock lp 1970 with Sha na Na "At the Hop"; by Sunday 21 August 77 Afrika Korps was covering Willie Loco's "at the rat" live at cantones (now on bandcamp?!?!?), but thank you Sha na NA; when WA came about, I "got it" (AND,tragically Hip, bought On the Road late '69, Sha NA NA "at the hop" summer '70)"....

Thursday, March 17, 2022

"day of Wodin 16 March 22. Gee Julie's cuzzin Sabbath Drums is in a Deep Purple tribute band with Gato malo Cortes on bass. His second solo album: Gatobrio ; Debedor Pero (like them on facebook!) (described as "Heavy Doom Rock Medieval Music Mazo Peru"-ed) "Cielos vacios" leads off the cd; Spanish lyrics coz Cortes is native of Peru and, as we know metal is HUGE in South America. music on this track: Sabbath heavy chords via Zappa prog/jazz, then a Tull Thick as a Brick acoustic prog/folk bit. Then a shred guitar solo and a Goth chant! Lots of different parts. Guitarra solista is Joe Stump, a Berklee cat who ALSo plays in Stormbringer with Sabath Drums and Cortes and on this song, bateria y percussion is Renato Bar (Hopelesssly Obscure to me). Also on Facebook, a review of Gatobrio in "del fanzine: Headbanger!" Bon musicia in any language!"

Friday, March 18, 2022

"day of Thor 17 march 22. Listening to "a Montagne" off my $1.99 Somerville Grooves Jean ferrat canadian pressing. "La Montagne" (chanson) e.p. on e-bay $4.99 November 1964 release and a December 1964 album release, but obviously Beatles For Sale was IT,mate! Second hand Songs lists MANY European covers of this tune but James Last (a fave of Mad painter UND Flensburg Deutschland!) AND der 1975 Dutch "Mein Dorf" : Rudi Carrell seem most interesting. "La Montagne" means "The Mountain", is in key of G and is 115 beats per minute! (As a distant cuzzin of brian Wilson, I'm a "toes on the nose" surfer on the Information Highway! Otherwise...."WIPeout!"....they even translated the lyrics from the French: "a bittersweet chronicle of the exodus rural; million seller in age of ye-ye music". With his "left eing sympathy" leave the city behind, the rural life where it at, drop out...pretty radical for 1964! My notes say "chanteur engage-Bowie"; guess he was a fan!....Jean Serrat has facebook page! And on guitar "Le Montagne" is a I-VI like Leonard Cohen's "Hallelujah"..$1.99 for that album; cheap as father's First beer AND hotdogs on a Saturday afternoon with Ken Kaiser when Ronald Reagan was president!"....


Saturday, March 19, 2022

"Freitag 18 March 22. A mad painter practice, so let's do the concert report: 4-6 Sunday 20 march 22 Kenne Highland Air Force at Plough; that day recorded "that's cool" first Gizmos session, 46 years later....captain easychord Midway 27 March 22. The Giz turns 666 2 april and starting my 66th year of life and (1975) 47 years of stage? (I can neither Count, Viglione, or spell Rowe-mance!) Freitag 6 May 22 mad painter plays Natick with a Hendrix tribute band! Saturday 7 May 22, KHAF, LAMF do "I'm in love" off of Asa volume two (there's me and the Other People; you're an Other People too!) at Des's big place in Norwood. To think we used to do laundry on Sutherland road in '84 and "I'm gonna build a bunch of rehearsal spaces"....Elvis/ Rory Gallagher 45; "Follow that dream" b/w "Laundromat"!"