3/26/2018
Monday, March 19, 2018

"sunday 18 march 18 1405 hours fenway cinema. "winner by elimination" is: Strangers: Prey By Night. wikipedia; it's suppose to be a "throwback" to Halloween-type slasher films "only there's three jasons" and Jamie Lee Curtis aint in those bellbottoms runnin 'crost the yard, she's in a kaintuck trailer park wearing a ramones t-shirt and ripped jeans. Reading my facebook wall notes i forgot to toss in Texas Chainsaw massacree but instead of leatherface and/or Jason's hockey mask, Halloween masks are used. Miss Lyn will be happy to know I yelped three tymes (HA HA HA!-ed.); Dollface creepin' up on you IS scary but even more scary is the pickup truck the slashers drive blasting Kim Wilde/Bonnie Tyler/mental as anything and other have a Nice Hairdo 80s era hits! that'd scare the piss outta me as were (sic). Filmt (sic) in Covington, Kaintuck and afore the slashers in beginning slash the family aunt-n-uncle (who were prolly kin as was) Zeke the dog fucken SLEEPS as Dollface lays down next the uncle after killin' the aunt! what kinda damn guard dawg's that in a dang trailer park?!?!? and second amendment or not, when Ramones gurl blows away Dollface with a copper's gun you can only of course experience schadenfreude..."why are you killing my family?!?!?!!??!??"...."why not?" is this paraphrase Brando in rebel without a cause? ("whatcha rebellin' against?" "whatca got"?). So this'un gets the ole Kenne Highland seal of approval ("Kenne you liked that movie, I thought it SUCKED???!)....another Solomon Grubeger-ism: in clockwork orange they lissened to Ludwig Van and then got violent; here, it's.....Kim Wilde/Bonnie Tyler? shit i'd get violent too!!!! coming attractions, regal fenway by way, lotsa NEW horror films comin' out soon but rumours of me in a nude scene (now THAT'S scary!) are greatly exagerated! My professional fee: worth my weight in Solid Gold!"

Tuesday, March 20, 2018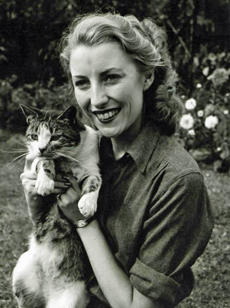 Dame Vera Lynn

"Monday 19 March 18 a clan Henderson-ago-go practice for my Good Friday birthday gig greanite street cafe. Al Hendry filling in on drums for Kev Linehan, Joe quinn-bass, mj quirk-gtr/vcl john keegan sax. we really tore apart pretty things "midnight to six man" so my eight bar solo is "for what it's worth" four bars, then alvin lee, other four bars. nice jams on "rocky mountain way" and "crosstown traffic'; Al hendry did Mitch Mtchell note for note when I hit the E9th. dont forget the 4 april gig opus Salem 9 pm plus there are SO many gigs coming up, check club linehan-ago-go facebook page!"....

"Sunday 18 march 18 about 10 or 11 pm I had on WJIB 740 AM; I believe Bob Bittner has a Canadian big band fellow, Nova Scotia, 10 til midnight. reason: VERA LYNN TURNT 100! Now THAT is an achievement, look at what Dame Vera has DONE musically...I had to wikipedia about "we'll meet again" and yes, I DID first hear it on Byrds Mister Tambourine Man" album; inspired by a scene in Doctor Strangelove! SO that was an update. And speaking of Canadian radio, after Zoomer AM 740, toronto playing Jack London and the sparrows I cant get enuff of 'em! and I LOVE Steppenwolf! But to point out (being record geek here): all those Capitol 45s written by "Dennis Edmonton", minor chords through an AC-30 and a Rich maybe SO British invasion.....and they're Canadian! BUT the songs all have sad topics, the girl ALWAYS leaves, guy is "sad" and harmonies are Toronto's fucken ZOMBIES!!! and this dude wrote "born to be wild"! (you should hear the shlockedelic stuff after John Kay turnt 'em into a blooze band!)..If I am wrong about Zombies influence, I will Ida May: "eat my hat" and item B, wear black and pass out lissenin' to the Cure drunk.....but fuck these jack London sides are Dave Bass's favourite drug! Hopelessly Obscure 45s! Everybody has an O. Rex/Malpractice/Beatles in Hamburg recording...(Lou Grammatico and Poor Heart! neo-Vanilla Fudge! another column! BILLY JOEL and the Hassles....same thing!)"......

Wednesday, March 21, 2018

"Wednesday 21 march 18; family tree DNA matches with my dad and a marquis in Lisbon has piqued my interest in FADO and Portugal traditional music. station to listen to: radio amalia 92.0 Lisbon, a lot of mandolin music with melancholy twinges where you could stsare into a bottle of Mateus and long for Atlantis (Cream's "those were the days"!). if rebetika is Greek blues, this is Portegei blues but i'm sure EVERY country has it's own blues music. rumour had it that there WAS live fado in east cambridge, but when i google, restraunts are mostly new bedford or fall river....an Alan Lomax-like expedition to come on soon!"....






Thursday, March 22, 2018

'wednesday 21 march 18. Miss Lyn and I watched the Eric Clapton - Life in 12 Bars documentary, so she saw John Mayall (at the Orpheum) WAY the hell after Eric did the beano album with Bluebreakers and a story I never knew: her and mach bell thundertrain used to lissen to Blind Faith album in a barn (with their friend Claire Dolan)! also, "Kenne who did "just another hit of "Fresh Air"" and answer was, some Framingham older stoner/townies (Don MacCauley and Eddie Trotter) turnt her onto Quicksilver! But watching late '60s/early '70s vintage clips of Cream/Faith/Derek and Dominoes was a TRUE joy plus interviews with BB King and Bill Graham....Thursday morn 0600, BBC radio ulster: topic was "proper dress" so now gentlemen MUST wear socks wi' their loafers at the race track! The Ulstermen were calling in about this! "'oo's this posh bloke sayin' 'ow ye shid be dressed?" Miss Lyn also showed me history channel, The Men Who Built America: The Frontiersmen, so Andy Jackson called Ole Hickory coz 'e wudn't bend and Davy Crockett, another Ulsterman, din't want cotton takin' over his forests up the mountains.....0630 our tyme check this three-fer as Raggs the cat stared me down : "HERE COMES MY BABY"-tremeloes/"here comes the night"-them/"i got stripes"-JR Cash. and let's of course not forget coast to coast AM, WRKO 680 AM, ALWAYS good

Friday, March 23, 2018

"0700 friday 23 march 18 (Tony McPhee of Groundhogs birthday! facebook friend and Steve Jones, sex pistols AND Solomon Gruberger, o.rex all groundhogs fans!): for singalong friday was "shaNG-A-LANG" BY edinburgh's bay city rollers! again, I was in Parris island aboot th' tyme "saturday night' were oot; 45 cat .com says Bell 1355, UK, was 19 april 74; dolls geeks may remember johnny ramone saw dolls, i think o.rex saw dolls 22 april 74.....so din't hear bay city rollers yet but had hear dolls! my head's in '74!"....

"friday 23 march 18 but still referring to bay city rollers "shang-a-lang" 19 april 74. 13 april 74 waited in rain in NYC elephant's memory and brownsville station;Sol Gruberger left coz of the rain (Central park maybe?) but I went back 29 avenue W, Brooklyn, home away from home, screaming "I just met Cub Koda!!!!!!!!!!!" 22 april 74 ny dolls/suzi quatro bottom line...in between this bay city rollers 45 had no knowledge of them BUT Brownsville station and NY Dolls seeing them live within nine days of each other?!?!? why.....that's a club linehan-ago-go set list! 30 march 18 11 pm, granite street cafe, quincy and 9 pm, wed 4 april 18 opus in salem and MOORE (including Jody!) to come!"......

AND in my newsfeed, wed 4 april 18, OPUS in salem, Mass, club linehan a go go 9 pm; thee flying fish 10 pm, EVERT-11 pm and there IS a poster now!".......