3/30/2015
Monday March 23, 2015
Ken and Gee Julie went to Desi Dhaba in Central Square, got a veg/non-veg apetizer plate; fed two people $19! so go there! Reminiscing how Apache Dropout (from BLOOMINGTON!) played near there last year (some club near miracle of science;i forgot! maybe a boston hassle show?) and let's not forget, last year, sloppy seconds at tt the bear's (Indianapolis punk!) and LASTLY, some bloke put a picture on my wall posing by "wilkie south" which=I miss Bloomington! (get the chords for "indiana wants me" on various EZ chord sites!), so FUCKEN GO FUND ME Gizmos world tour, 11 july, festival looks good, either with Panics or Zero Boys or one of them from Indy's "salad days"!
I didnt make the sweet 16 in NCAA basketball BUT west virginny did, though my grandaddy's distant cuzzin Fileding Yost played football, not b-ball, for them BUT Coal Miner's son and all: fucken Jerry West! white men CAN jump! i am a fan of jerry west/speedy west and leslie west, even if, as Jay Gru-boig-er woulda tole me, he's was a weinstein, already!
And rock meets horror: Ghoul references "Halo of flies" off alice cooper's Killer ALBUM; again, no wonder the Coop likes this neo-King horror, he's mentioned so much AND author ADMITS he's a Coop fan! (google THAT!) one more rock reference on my MTA reading this morn (SO glad i got a fucken SEAT! some young ladies even get up and let me sit down! taz, taz, taz....)...this Mountie from Vancouver is in providence, ri and goes to LUPO'S! (stephen king woulda referenced the Rat, maybe). ok, so providence and horror: Hopelessly Obscure open for Plan 9 early '84, the living room and Bob of clann macKenzie breaks a bass pedal! since Kaiser/Miguel D'Amour read this, they WILL remember! and Jim Condon, RIP, who only likes it when i mention Kill SLug...ok: KILL SLUG! (STILL awesome when i saw 'em at cantab last!)"..
Tuesday March 24, 2015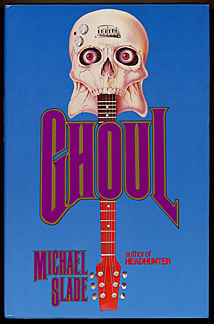 reading Ghoul on MTA (100 pages to go! or, like edwin starr, wmcf, rochester ny, early 1970, bob bittner at RIT, me in jr. high, bob "bear" richert at SUNY brockport: "I got 25 miles to go now!");ok, two rock references: "break on through", doors, was "playing on the STEREO" and the Mountie, flying to London "bought every british publication", so NME mentioned and yes, I got my head's in '73 glam-rock copies at Vince's record store, main street, brockport NY, read about THAT in Remembering Brockport!). BUT, giz-storically, leading INTO rock and roll: the swamp of King Phillip's War is mention! ok, had colonial "in-cestors" BOTH sides soldiered in that war (and i HAVE drank naragansett firewater!); my great-grandmother Highland had Tefft (as in alt-rocker Jennifer, my facebook friend) ancestors; one uncle drawn and quartered for having a squaw and fighting AGAINST the colonials and i believe his dad was beheaded, trying to make peace WITH the indians (atrocities on both sides in my family, as you can see;"just the facts, ma'am" said Jack Webb as he minced away on Dragnet/Drag Queen!);this Tefft grave near URI =shannock RI! home of plan 9! early 1983, hopelessly obscure and prime movers play a plan 9 party, ken kaiser driving through these woods in RI (near my ancestral home kinda!) saying "these woods are creepy! i expect to see eric (stumpo; went to newport high school with tangerine zoo on mainstream!) coming out of the woods with a chainsaw!" Miguel D'Amour probably practicing bog wa martial arts and Jim Condon (RIP) probably high...hmm...I COULD write a book on the hopelessly obscure but suffice to say, rhode island IS the horror capital of the USA!".....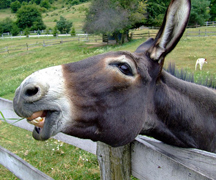 thank god for Facebook birthday reminders! ron rocco, who drummed with black sheep at brockport high december '73 is so many years old; he gave drum lessons to a kid in my 11th grade lithography class (Rock On 5 and 6 printed there!);another classmate knew New Math AND thalia zedek (shocked as shit to see him living in allston!);ok, SO, since NOTHIN' changes in western NY since buffalo Bills wings and genesee cream ale, Ron has THAT 80's hair band outta buffalo bringing you THOSE classics; hey, man, i slow-danced with a "chick" (friend of jailbait janet) as Louis GRAMMatico sang free's "be my friend" at brockport high and said gurl got ron rocco's broken drum stick...so take that you Massholes and your aerosmith played my high school stories! and ron likes ALL the NY teams, which figgers"....
"WSM, nashville sez they's a runaway donkey down in Nashville! he's branded, but if anyone wants to claim him...and THIS is the nashville groupie news, y'all!"....
Wednesday March 25, 2015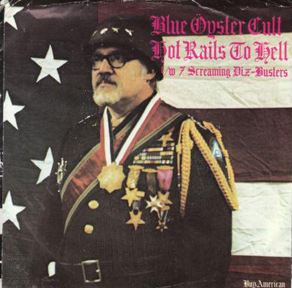 "going ass backwards; Johnny Jumper Cable writes re: set list midway in may; ramblin' rose/all this and more/search and destroy, all by three of the finest midwest bands besides the Gizmos! (MC5/dead boys/stooges!) AND since Eric Blum was such a big fan of buffalo's wilmer alexander jr. and the dukes (on aprodiasiac records! soul band!) also we do "hot rails to hell" (a blue oyster cult 45 i had with picture sleeve back in My Head's in '73!). though my morning started out 0430 with coast to coast ("Coasties!") callin' in;some feller talkin' with MY impersonation of eddie flowers: "well, paul mccartney rode a song about mah daddy's favourite book, the Bah-bull" (I thought memphis burnt their Beatle trash here?!?!?) AND "ah also lahk "mee-shell" off-a Rubbir sole"....that's Coast to Coast with george noory (Detroit native!) 680 AM WRKO 0100-0500; LOVE IT TO DEATH on facebook!"....
reading GHOUL, the killer was "listening to "darling be home soon" off the slade alive ALBUM"; "Head's in.....'73!" which= rhode island and horror! found the executed today site and my Tefft uncle mentioned as he "looked more indian than english' and "shot at the colonists 20 tymes"; king phillip's war, guess the teftt homestead of my ancestors is near that Great Swamp, mentioned in Ghoul!"...
George Noory on coast to coast sez "there ARE no coincidences! ok, Gee Julie's great-great-great born ashford, kent, UK 1790; my great-great-great-great peter highland born 19 sept 1784 KENNINGTON KENT, 2.4 miles away; my great-great-great thomas highland who sailed from london 1845 born 3 march 1808 great chart kent, only 2.2 miles from this 18 year old lass who musta came to to the city and got married 31 december 1815, woolwich, kent (which is SE london cockneys). end result: Gee Julie= maid of Kent! (versus marryin' a kentish Man)....dead people CAN be fun! plus they don' talk back to you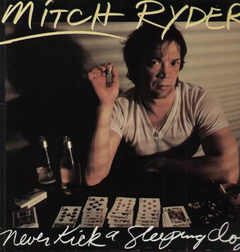 one last dead people fact from incestry.com; Mitch Ryder currently lives in south lyon michigan where dad's mother and quite a few of her grandparents buried in the methodist cemetery; i was there when Jack white stripe was a FETUS! again, George Noory, "there ARE no coincidences!" mitch ryder's dad and italian imigrant grandaddy in 1940 live at 13892 mcdougall avenue, hamtranck which is 5.8 miles from my dad (age 6) and grandmother (unwed) at 9308 quincy, dee-troit (street view=REALLY 'hood now!) besides covering "sock it to me baby" in Thee Psych-O-Daisies, I have also covered other detroit songs, to wit, dad's 1940 neighbours: the Furniers and myriad future MC5/Stooges parents! so this bloodline= birth of a Gizmo, in the Midwest! i also found mitch ryder's folks birth certificate and i once saw him and mark lindsay in randolph, mass. (ran into THE COUNT!!!!!) and mitch had a stage banter about his mother born tennesee; SO, southern rock fans, mitch ryder AND alice cooper both had parents born tennesee! hot dang!"...
Thursday March 26, 2015
0330 wrko, coast to coast 680 AM; george noory "sellin'" somebody's book on THE JOY OF DYING (check facebook page for more info). so the author was saying she'd communicated with her dead granny or something and "the other side" (does Rene Sampson spin "i will always love my mama" there?) is "just like here, only better!" hmmmm...."AND, my granny said "you dont need money"! well, me scootish incestors would like that! before i cue up "what am i livin' for" and/or "hang up my rocknroll shoes" (Chuck Willis, i believe, saw derek and dominos do "it's too late" on JR Cash show and it's on youtube!), let's COUNT (Viglione) "Reasons to Believe"/"just give me something to believe in":
friday: DC hardcore documentary somerville theatre; saturday: thalia zedek: store 54; this coming Thursday April 2, my birthday: Machu Picchu restaurant, Union Square Somerville; Good Friday: real kids/classic ruins-midway; easter monday: tea at francis malbone house in newport (gettin' mah WASP on, yo!), plus jumper cables-midway-may; rick paige's party in june, i think?;gizmos-Bloomington 11 july, italy in october/november with sonic daze....as much as i would like to live in a so-called paradise (NO DANCING!..oh, not THAT paradise in '78!) with no money, guess i am busy enuff in this human form (though i believe i'm a hybrid! they're usually 5'10" and "normal looking") and got miles to go before i leave THIS MORTAL COIL (robert frost goes goth, man! "I love you Sweet Leaf" especially visiting my brother Tom HEMP-land in colorado! "Legalise it"! Peter of clann MacinTOSH!)"....
two more "jokes":Ida May: the BROCKPORT BLOG of rochester's democrat and chronicle (my first job! 1968! morning paper route! Beatles records! then, to me, they WERE more popular than Jesus!);like said page on facebook, coz Brockport NY was the birthplace of Krazee Ken and the Gizmo (you COULD friend the senior citizens what gave me the name, but, privy-cee, as the Brits say!) item B: FOUR nights of sweet 16 NCAA games thursday-sunday, SO if you were ever thinking of having a vasectomy (or deflated balls!) and you gotta be a couch po-tate-er, now's the tyme!".
"Don Mancuso, the Paul Kosoff of black sheep, was only one year older'n me when me and jailbait janet saw black sheep brockport ny high december '73;so him and drummer ron rocco both a day apart and Lou GRAMMatico is a taurus. i believe donnie went to a greece, ny high school, 5 years ahead of....the Riviera Playboys! (played midway with them!)...ok, wake up this morning and have micelf a..."there i stood, Cream ale in hand...i knew i was "halfway home" " (to getting "lucky";BLACK SHEEP were awesome!".
go to Gizmos world tour page, kickstart some fucken money, remember the swindle and read young Kelsey Simpson's article on how she joined the Gizmos! ("my parents were skaters"...punk rock begats!!!! my favourite book of the bible; genesis with all that begatting; hope Terry-dactyl reads all this in hospital bed, rocknroll nurse goin' to his head"
ok, it's the FUN OF DYING roberta grimes that i heard on coast to coast; nelson slater, whom i opened for with the count and who was Lou Reed's SU roomate sez: "just met her!" Nelson wicked nice guy, is almost a COASTIE!
Friday March 27, 2015
besides seein' salad days at somerville theater tonight, here are some Odds and Sods: Gee Julie sees laurie anderson talk at harvard, message: "dinna worry aboot money, just be happy doin' what you're doin'";so play Brinsley Schwartz's Nervous on the Road album "For Free"? (or put on a blonde wig and sing Joni Mitchell covers?) jim bohannon conservative wrko TALK ends right before coast to coast had this 0100 tidibt: "it's okay to BE a prostitute in spain, you just cant get paid for it!" or sumpin' like that. Mountaineers fell to kaintuck in thuh swait 16, so it's a gud thing they DIDN'T win coz ah'd hafta burn mah couch and ah need it to set on durin' mah vasectomy! (Read more here about: COUCH BURNIN' in west virginny!)
for Ken kaiser: WJIB 740 AM, i thought Bob Bittner was gonna play a brockport NY Abba classic but it was a MUZAK version of "SOS"! FINALLY figgered out the chords so am ready for a goody-goody gumdrop reunion! lastly, Paula from WMFO "you beat me to it";postin' the ruins live doin' "Heart Attack" in regards to Mister Terry Dactyl's recent health condition, but let me share this early morning rain (just wanted to reference that GREAT canadian Gordon Lightfoot with my morning shower) pearl of wisdom, i sang to micelf, which, were i in salem, instead of 'dactyl readin' this mishegas, check out THIS wierd al does the classic ruins, live from mission hill where i lived with TWO of the following: "I'm with bob white at father's two/then i'm gonna cop with mark giroux/i'm gonna have a heart attack/i'm gonna have a heart attack"..".I Laffed Out Loud is the best medicine!"-doctor happy Jack Kevorkian
got my new $95 size 13 E-E frankenstein orthopedic boots (boston ped-orthic and met the "mascot", a lil Benji-type dog that curled up next to me. caught an 86 bus and chucked away my olde splittin' shoes (and i can cordwainer ancestors!) in Newtowne/Blodgett square, kitty korner from where my Puritan ancestors marketed in 1635 or so; in 1980 usedta run into Jon Richman/asa brebner there (in front of Kendall) on my lunch break; south of the river charles is ma's 8th cuzzin, the Blodgett Pool..maybe i shoulda e-bayed them ole shoes; Gizmos world tour 2014 era!"...
Saturday March 28, 2015
"salad days was sold out, mike's diner crowded as hell, "dont say there's nuthin' to do";you can lissen to WRCA 1330 AM on a friday night; classic country, rockin' at night with Peter Sheinfeld playin' Bobby Comstock records (my folks had one!), then the coast to coast friday night dj is the conspiracy show dj in toronto canada (ZUMA radio 740 AM CANADA vs. WJIB 740 AM, boston-maine!) so besides talk of ancient aliens breeding hybrids to mine their gold (huh?) bumper music was "visions of johanna" by zimmerman and "something's got a hold of me" by Etta James! i like this dj, besides conspiracy theories, he DOES say AFTER the music: 'that was...(fill in LeBlanc) and that could have been from their third album, i believe";he knows his records!!!! lastly, WHRB with Blues hangover (Robert Johnson's "4 until late" was fun to play to!) plus Hillbilly at harvard....yep, gud music, gud airwaves, now tyme to play with dead people; in 1871/1881 census mine and Gee Julie's grandpas BOTH lived in ontario canada AND were members of the Church of scotland, presbyterian in canada! (I narrowed it down to the band; my great-great farmed near Garth Hudson and Gee Julie's was a carpenter in toronto near rick danko and robbie robertson; Richard Manuel hailed from the part of Ontario in between us both! a trip to ontario in order? "Gimme back my Passport"!
Sunday March 29, 2015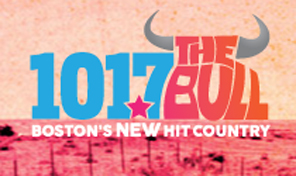 "boston got a new country station THE BULL, LOVE it on facebook, playin' skynyrd-soundin' modern country-rock; also, when in allston harvard ave., eat at AZAMA, E-gyptian food AND E-gyptian "TV Eye"! ok, so Store 54, ALWAYS attend a bob colby event and it AINT a-happenin' unless Bret Milano is buyin' mono copies of the lovin' spoonful's DAYDREAM album! scene and scenesters, but "Let the Music do the talkin'!
MAJOR STARS whom i LOVE, soundin' like the 1971 metal that Metal Mike Saunders wrote about in Flash fanzine ca. '72; imagine shocking blue singing Sir Lord Baltimore with three guitars! Motor City madman Tony Cazynski (FIGURES ON A BEACH) and i both agreed all three guitars held the same feedback note for 13 seconds! shades of Amboy Dukes-era Ted Nugent's Byrdland! (watch Tony recite EVERY Nugent lineup like he did one nite at handymen/plough re: IRON BUTTERFLY!).
i been a THALIA ZEDEK fan since i reviewed dangerous byrds for TAKE IT magazine, plus her tyme in DCene= hearin' 'bout afrika korps in high school/THE SHIRKERS (Kim Kane's lil brother played bass on my toons coz Sol Gruberger too CHEAP to import his brother to DC from Brookyln!) AND has the DCeats record! and we both left DC before the SALAD DAYS of Bad Brains!). ok, the band: thalia-guitar vocals, viola AND keyboards (JOHN CALE!) and bass/drums. as usual, thalia's songs are moody, intense BUT as she strums the viola and Mel from victory at sea on keyboards evoke the two John Cale albums which of course Mr. Robert Alan Colby AND Eric Van were "doin' the boob" to! another one of thalia's moody husky-voice ballads evoked Leonard Cohen! winston from Fuzzy on bass, playing a Lyres long-horn bass! Thalia was kind enuff to autograph a cd with "Julie says" (cuzzin to Lisa says?") :"to kenny and julie, thanks, Thalia"; this will NOT be on e-bay= (Fox Pass) "Prize possession"!
No payola for this review, if you think it, next tyme y'all see my 272 pound ass hangin' outta my plumber pants, feel free to kiss BOTH 136 pound butt cheeks! lastly, talkin' to drunken russian optimist northeastern coeds; group hug: me "are you people on ecstasy?" and also, the russian gal: "i'm an optimist, i want the best for you!" Me: "damn! you could do a lot for glasnot!" yep, ah'm a reg'lar Henry Kiss My Ass-enger"...