4/5/2021
Monday, March 29, 2021

Saturday 27 march 21. mad painter practice. more new Alex Gitlin songs. Alex-keys/me-bass; schmel herbie hind-guitar and al Hendry-drums gave a run through of my Hendrixian "Alien Abduction Day" since I'll be overdubbing Schemelex at some tyme. Gee Julie hit some nice high harmonies on new Alex toons. "Stand Your Ground" ALex wanted Ken/Shmel/Al to play like Motorhead and Alex mentioned English hard rock band Stray whose debut album was June 1970; NEVER heard of them before and this woulda paralleled BLACK SABBATH on WCMF Rochester NY. We jammed on a Sam and Dave riff (our Stax/Volt sounds like Small Faces!) and for lyrics Alex quoted from Jacques Dutronc "Et Moi, Et Moi, Et Moi". "you've heard it right?" answer: non! but great toon on le youtube. With the amount of record geekdom that goes on this practice space I WAS out-Obscured! And WHY does mad painter exist? Coz we're all URIAH HEEP fans! ("grounds for divorce on bad taste in music!") (when I WAS listening to Heep in high school no WONDER "you cannot get a girl"...)...Schmel Herbie Hind did Heep's "July Morning" guitar solo note for note so that was a jam and there were other warmup jams that sounded early '70s...I DO wanna record them for my youtube channel! Phil Hundley of Gizmos Mach II not only covered "Kiss of a rat' BUT DEMANDS we record some Heep...Blame it on metal Mike Saunders in Flash magazine in '72 ravin' about Look At Yourself!"

"on the mad painter group we have a I-phone recording of Alex's tune "The River"; micelf and Al Hendry basically played "got my mojo working" as rhythm section but as a lover of lo-fi, this resembled those Springboard label British blues mid-'60s; to wit: Animals NOT backing Sonny Boy Williamson and/or Grahame Bond Organisation! Certain record collectors might get my drift. Hope this gets onto youtube!"....

Tuesday, March 30, 2021

Sunday 28 march 21. 0300 perhaps. George knapp on Coast to Coast AM, Bigfoot and High Strangeness, but he really DOES have the best bumper music; Cream's "tales of brave ulyssess", AM radio, mono...And he DOES mention the double WHITE VINYL BBC sessions album. Also commenting on my Cream pages is Nettie Baker, his daughter (whenever I get a facebook from the deceased Cream drummer, she always signs it "Nettie" since right now Jay Gruberger and Jack Bruce are duking it out to play with Ginger!). I should also mention Nettie has MANY Baker-related memoirs for sale; but THE one which I'm SURE is GREAT reading is: Tales of a Rock Star's Daughter!(available on Amazon) IMAGINE being a REAL Kid hangin' wi' the Cream of London rock! She, on a Hendrix page, says "Me dad has a whole chapter about meeting Jimi!" Cream and Hendrix for me '68-'70 til I bought Stooges Funhouse in '71 and then in '95 the Asheton brothers sans Iggy covered "Best Friend" by some Hopelessly "we were just another band out of Boston" Obscure buncha geek on the LOSIN' side!


Wednesday, March 31, 2021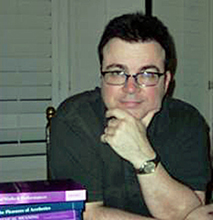 A. Rudnyk

Sunday 28 March 21. or was it Monday morning 0100-0500 WRKO 680 AM Coast to Coast AM? George Knapp was host, Adrian Rudnyk was guest and topic: ASSESING ALIENS! Adrian is a performer and teacher of music and (look at Coast website) discusses ALIENS PRODUCING MUSIC! He is also a violinist so the bumper music was about music with STRINGS! Again, mono AM radio: Zepplin's "Kashmir"! Cougar's "Paper in Fire"! (good female backing vocals too! Buy Gizmos live at Bloomington Indiana library 9 April 77 cd (Gulcher) and hear Coug say "PFC Ken Highland!"...guess I wasn't kenne yet...).."A Day in the Life"! (beatles in mono!) and before falling back asleep I did hear Supremes "I hear a symphony"; Motown in mono! "wake me shake me when it's over"!

Thursday, April 1, 2021

day of Wodin 31 march 21. FINALLY tuned into The Sweet Spot on WERS-FM 88.9. 10 pm-0200. Old school r&b Quiet Storm ballads etc, neo-soul etc. but WHAT knocked me out? The b-side of Saundra Mallett and the vandellas of "camel Walk" on Tamla! "It's Gonna be hard Tymes' (on youtube!) a gospel-y ballad like what the Rolling Boulders did on Out Of Our Head with Stax-Volt covers! Released July 1962, so I was probably in Jacksonville NC (age six) reading and listening to "Alley Oop" tho I remember the next month when, on the living room table, was a Life magazine cover of Dad's distant cuzzin Dearest Marilyn...Either way, this pre- martha vandellas 45, highest sale price; $294.12! WHICH, at cost of new Apple phone, means I pay a ficken $100 a month for my phone bill I'll watch it for that on youtube! Great tune tho RIGHT after Ruby and Romantics "Our day will come"!...I COULD expound upon ZAPP and "Computer Love", though THAT was a guilty '80s pleasure!"......

Friday, April 2, 2021

day of Thor April Fool's Day and happy birthday to Jay Dobis whom turnt Jon Richman onto the Velvet Underground and me onto Reptilians From Andromeda. Their second album getting good press. Von mein neu (listen to der NEU! Gut Kraut-rock!) freund von "Book" (as they called it in a German language instruction video I saw on youtube); das ist Gary Flannell. His fanzine ("like it" on BOOK or facebook fur der Amerikaners) ist: Oxfanzine. von Berlin. Das ist gut! Aybike Celik Ozbey DID hold a first Gizmos e.p. on tour in Berlin so that record has spanned THREE continents! (North America/Europe/Asia Everywhere). Mein college Deutsch could translate Aybike (der Reptilian sanger) as sprechen about "der Turkischen punk-scene". BGN ist about "der Amerikaner punk-scene von Boston". Und du ist alles arschlockes!!! April Fool!"....

Saturday, April 3, 2021

Ein Gut Freitag and happy birthday to me AND "I walk the line" coz JR cash was recording at Sun studios that

day. Caught some "anataloian Rock" on WMBR, pentatonic scale in B; GREAT stuff just don't know whom (use trackblaster?). I was born 0809 Quantico, Virginny. 65 years later WHRB 95.3 FM Jazz Spectrum was playing "Once Round" off an album titled OPENING NIGHT-Monntag 7 Feb 66 by Thad Jones and Mel lewis Big band. Google AND Thad Jones is brother to drummer Elvin Jones, a major influence on Mitch Mitchell/Ginger Baker/John Densmore and the music I record at Lowell with Al Hendry's Mitch Mitchell chops is Elvin Jones jazz via Hendrix/Cream/Doors...this did, indeed, "Light my Fire!". Dinner (lunch-ed.) at Harvard Gardens and over the p.a. James Brown was singing "Poppa don't take no mess" off the 1974 Polydor album HELL, engineered by Bob Both. In 1978 Both had "declined" from James Brown to the Korps Hello World, but dang! engineering James brown AND Kenne Highland...Good God y'all! lastly SUPPER was at Bronwyn, three course meal $35 courtesy of Boston Groupie News (Miss Lyn actually-ed.) (see I AM a paid rock writer! With leftover sauerkraut!). Surprise guest was Lt Larry newman USMC/Niiki and Corvettes (versus Kenne and the edsels or Kenne and the Jets!) He gave me a spare "Teico' (spelling) Made in Japan guitar which I'll be using Saturday 24 april 21 coz "hey! I'm going in the studio!" versus "hey tonight I got practice!" Shouldn't I be in the punk-rock retirement home watching Law and Order with "two cats in the house/ ridin' on the wild mouse"...Joni Mitchell: SCORPIO QUEEN!!"...….