4/13/2015
Wednesday April 8, 2015
Let's take a trip...to Newport, RI! dad's grandmother highland's great-grandaddy Sweet Gardiner born 1773 Exeter, RI has RI incestry leading back to..Newport! Ida May: Herodious Dyer Long Gardiner, wikipedia entry, book: Rebel Puritan; walked from Newport to Weymouth, arrested for preaching quakerism, whipped AND imprisoned in Boston! i think her son married Tabitha Teftt, who's brother was drawn and quartered for siding with the Indians and her father beheaded...but let's look at my notes...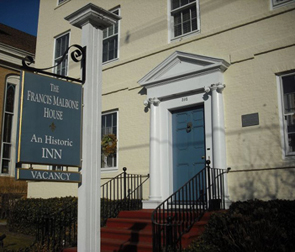 Francis Malbone house, colonial bed and breakfast! lotsa mid-week, off-season specials and ma is 8th cousins to Francis Malbone BLODGETT! Dinner at Gary's Handy Lunch, Yankee Magazine voted it best diner and yes! eggs with chorizos and "Maria Elena" (covered by the barbarians!) on a seeburg 173 jukebox SHOULD make Miguel D'Amour happy! jukebox stuck in '73! dr. hook/3 dog night...lovin' it! (and "maria elena" which i DID first hear from Provincetown's own Moulty band!)
a sunny day, Trinity church, old graveyard with death's head carvings; Touro Synagogue (oldest synagogue i believe, i've toured it before). TV Eye: sox beat phillies on opening day! Two Portegei cable channels, one had Azorean folk music played by a Simas and another had a Portegei soap opry (alpo's life story...).... Gee Julie joined me, Gas Lamp Grille and Duke beat Wisconsin in basketball. oh yes, Malbone House had tea PLUS an elegant breakfast. before 1100 checkout.
Gee Julie and i walked the ole historic quarter, Army Navy Surplus Newport; like them on facebook! plus a place sellin' alligator/kangoroo exotic meat. Clerk had a jagermiester hat, so i slipped into former marine/macho deer and beer SC mode... A drive up 24 to fall river which has GREAT diners (and lizzie borden!) and then dinner in Stoughton at.....IKEA!!!!!! Gee Julie shopping and me lovin' swedish food section, scandinavians workin' there, cheap prices and a high-class, almost healthy food court! tyme to stock up on canned herring and be a Viking! vacation=retirement, happy as hell, now to answer Gizmos/Cables/Jody Moore music emails"....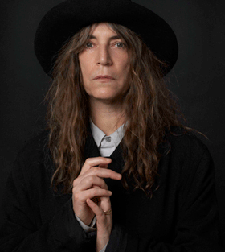 Hear ye! ye ye! Patti Smith is a di-rect descendent of ensign james kidder; higginson books in salem sellin' the book for $87 and why do i care? ("why do i cry" the remains?!?) HARVARD SQUARE in 1630s! patti's ancestress born there 1630, william spencer (my dad side) signed town orders 1633, the blodgetts (Ma) landed 1635, toss in Kevin and Merle Allin's austin ancestor and you know they got a helluva band! ("that's righteous brother!") patti's kidder ancestor had land in what is now west cambridge (all this on incestry.com) but they woulda had to come to market near Grendel's Den, where i usedta run into jon richman ca. '80. it DOES continue; one-a my Blodgett uncles settled billerica with Patti's Kidder ancestor, i saw chelmsford in the mix and Miss Lyn's "Indian" granny was an early Groton settler! it STILL continues....1910 census has Patti's ma (lotsa new england ancestry with her; Patti as Yankee?!?!?!?!? well, Janis Joplin also, Grace Slick was mayflower....sure!) living in....SOMERVILLE!!! and then in 1990s i believe she played green street grille plus was in town new year's eve '13 for first night! welcome home (?)....and vs. 1630, the Gizmos interviewed her sunday 14 march 76...deja vu all over again, tell George Noory the news!"....
Thursday April 9, 2015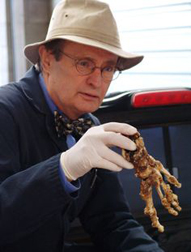 Ken and Gee Julie at gym; her rowing and making at me funny faces at me; me on my white bicycle TV eye on me! the Highland clann likes NCIS and this hour-long episode (i think i rode 5 miles, Julie happy, so when un-Tazzified, life ist gut!) has a dead lance corporal stationed in quantico, virginny (I actually got promoted to PFC there, though i think i was a private when i met the ramones friday 16 october 76) in manassas (my '63-'64 address when my dad was stationed at quantico!). dead Marine turns out to have TWO fiancees (ending: he ended up having FOUR!) and lotsa talk about marine braggadocio etc. he also had a storage space in dale city, think one of my nieces born there when my sister stationed at quantico. Ma asks me what i think of the Jethro Gibbs character since he was a "Gunny" (gunnery sgt. like my dad and sister) so i know what Ma's doin' "lookin' for death at 33 since Dad never made it to 39!" of course i love all the military initials (acronyms is it?) and action packed and also let's not forget Ilya Kuriyakin (David MACcallum, hoots, mon!) as a pathologist...not sure what's on the mean screen tonight as i play with dead people, but we'll see!".....
reasons i play with dead people: Mercy Brown the vampire died Exeter Rhode Island 1892 (find that grave! AND a RIPTA bus goes from providence to the Exeter variety store PLUS lotsa paranormal sightings 'round the Ladd School!) But Anyhow (teegarden and vanwinkel!), dad's grandmother Highland's great-grandfather Sweet Gardner born Exeter RI 1773; "incestry.com" on Mercy's line has her mother with mutual Sweet ancestry plus plenty of Gardiners buried in her same graveyard. to make a long story short......zzzzzzzzzzz....oh, yes, my Giz-story class..."Ma" Highland(born ontario 1886) and Mercy Brown (born exeter 1872) both descend from a Sweet ancestor came from Modbury, devon, england to SALEM; land now where is the post office (or Dodge street?) because of roger williams-type antinomian beliefs, found Providence in Rhode Highland, our Sweet ancestor lived where is now the Providence state house. trying to talk Gee Julie into our next rhode island vacation being Mercy Brown's grave...i been to where my great-grandmother highland born in ontario at a reunion in '67, but never been to exeter unless ken kaiser drove past it on the way to Plan 9 (shannock)...tyme to mapquest!"....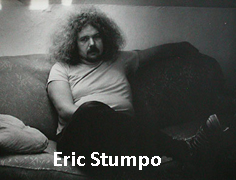 ok, mapquest puts exeter rhode island only 13 miles from shannock RI and Plan 9; ken kaiser DID drive this in '83 and made the "eric stumpo coming out of the woods with a chainsaw " comment;glad that I DO have "incestry" back there seven generations ago and little did i know, visiting Plan 9 in the '80s, i had 5 generations ahead of my tyme?) in lil rhody!"..
Greg Shaw would NEVER have predicted this! back in '73, greg mentions my fanzine rock on, i hear from a "kid" name carl biancucci (see us as johnny and the jumper cables on May 9 at Joe Fest III at midway!) BUT through powers of ancestry.com and deja vu, his and mine's ma landed in ye olde Harvard Square on ye INCREASE in 1635, as in sailed from London for 3 months at sea! our di-rect ancestors were pre-school, we probably PLAYED together on ye ocean! i know Ma's Blodgetts stayed in harvard square where the john harvard house is; it says carl's ancestor had lands south of mount auburn cemetery, Watertown; Dad's Lockwood ancestors also on same boat and early Watertown settlers, so again, hear us sing and play in a MOST un-Puritan way in May at midway cafe! i COULD have a tie-in with Johnny Black also (two things discussed at practices in '80s: our Yankee moms and our love of Montrose! rock the...rock the...shot heard 'round the world...nay-shun...."....
ok, just as i thought; Johnny Black's mother and my mother's draper/whiting (that's how i'm kin to Edie Sedgwick!) ancestors WERE both living in ye Dedham, Mass. in ye 1630s....does George Noory and coast to coast think i knew that when johnny black answered my phoenix ad (for MUSIC, ye consorters of sodomites, ye!) memorial day 1980; it was actually over a mutual love of RAW POWER (dont worry, i am SO down with the stooges family tree and cross-overs)...again, Johnny and ye Jumper Cables may 9 at midway, with or without paul revere and the raiders garb"....
Friday April 10, 2015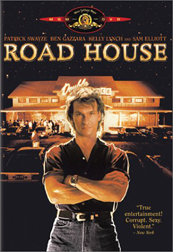 At the Gym (and i usedta be At the Rat!!!!): Gee Julie rowin', My white bicycle movie on CMT was: ROADHOUSE!!! there was a videosmith in allston, comm. ave. '90s, gave this patrick swayze movie a "golden turkey" (I think golden turkey VHSes were a dollar...you know me; cheap garbage vs. "fresh garbage" by spirit!). anyway, there was a lotta good ole redneck "we're gonna rumble" and the marines i were station with woulda liked it, since "ah caint hang with no brown bread". (adventures in the trailer park!) THE best rumble was whilst Jeff Healey (AMAZING blind guitarist playing guitar and lap) sings CCR's "travelin' band" and "whiskey bottle flyin' in the middle of the night"...my two best "fightin'" toons were "we're gonna rumble" and "georgia skinheads must die"; keeping up that NH ethos of Kevin Michael Allin and "drink fight and fornicate" (thou must surely know that the Prudence Island, RI Allins of whom he descends would NEVER use any anglo-saxon word evoking the fertility goddess Fricka!".
Kenne Highland related to lizzie borden! ok, you can google ALL this; by marriage through their Morse mother, the Borden sisters had some Gardiner cuzzins (which is my great-grandmother Highland's great-grandfather). My Gardiners were in RI for 5 generations before Canada (though Sweet Gardiner's dad Abel Gardiner living near Scranton (THE OFFICE!), Pa. in 1810 with two slaves, who musta gone free and become Jackson whites);Lizzie's cuzzins left Newport (I was JUST there!) for swansea, mass. (home of mike collins of thrills, he told me in '78!). mine and lizzie's cuzzins by marriage mutual ancestor: Herodios Gardiner, rebel puritan, whipped in 1658, i think for preaching quakerism in weymouth (she walked 60 miles from Newport("25 miles" by edwin starr!) , baby at her breast...hmm...mental insanity running in my fambly, , , )".....
it is bad enuff that Highland/Moore/Kaiser/Lester Bangs and members of Kill Slug all sailed to Plymouth on the Anne; now i can toss in Johnny Black on a different boat! Johnny had a Hugenot preacher ancestor, went to britain, like my great-great-grandmother Highland's Eno ancestor (haven't linked yet to Brian, though i'd love to!) and lo and behold: Johnny and the Jumper Cables formed on the Mary and John in 1630! yep, we sailed together, landed at Nantasket Beach (Rat beach party?), settled Dorchester, THEN hiked it to winsdor, ct. (above hartford), founding that town and there's photos of me gleefully pointing to my Eno ancestors grave....again, Jumper Cables in May, sailed on the Mary and John with Johnny and the Increase with Carl Biancucci; the band that's been around boston since the 1630s!".....
Saturday April 11, 2015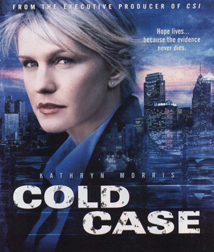 Ken and Gee Julie back at gym and For Your Pleasure: Cold case! (I sometyme get captions, so though i loathe riding my white bicycle, i love the Mean Screen, so...)....first case, a rising tennis star dies, she was in a battle of the sexes ala billie jean king and it's October '73! college freshman vs. me as a Brockport High senior; music: "I am woman" all the way to "your song"! Not REALLY my '70s, and quite WJIB-ish, but still an interesting case (and i like it when they flash back from the current look to the way-back look!);another of interest was a Pa. farm gurl goes to Philly, they drink gin during prohibition, bob her hair and see goes "Bessie Smith's "worried life blues" caused me to move to the city" "But isnt Bessie Smith a Negro?" (ok, it's 31 dec 1928, gotta be Giz-storically acurate!) BUt this young lady also writes toon, trying to sell them to Bessie Smith actually and "one dress blues" which she sings drunk atop a piano at some big mansion where a wealthy cad "procures young gurls" looked excellent! My sister has a photo of my dad's mother smoking a cigarette with bobbed hair with dad's father, an older married man; i beleive Prohibition ended right before dad was born in '34, plus this new year's eve '28 costumes and all, i DO know Dad's uncle got married 30 jan 29 and his grandfather/namesake died 29 march 29, then the stock market crashed; the detectives also found remembrances from one of the "bawdy wimmen" who was working for the WPA, like my grandmother in Detroit in '40.....very fascinating period piece; ION television!, TV Eye on me!"....
Sunday April 11, 2015
caught The Closer on my white bicycle at the gym; my distant cuzzin Kyra Sedgwick really TAZZES at them gangstas, love it! her and Edie Sedgwick have a mutual ancestor in ye olde Dedham with my mother; other folks livin' in ye olde Dedham were ancestors of Johnny Black, Miss Lyn and Natalie MacDonald of electric warrior free press (read Depth Charge!). 1510 AM had old WMEX radio promos from '60s, then played Malden's own Norman Greenbaum with "Spirit in the Sky";tryin' to read schedule as if this is an oldies show, amongst conservative talk and sports....oh, i get it! baby boomer genographic of folks who ARE grandpas vs. "I'm my own grandpa"!".....