4/24/2023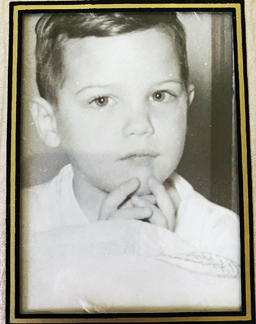 Lil Kenne
Sunday, April 16, 2023
"freitag 14 april 2023. sally o'brien's, ten bucks and a LANDLOCKED Rat non-beach Party. Glowbox "70s power pop, like the Flashcubes on steroids. garrett from the Vouts aka Speed Fossil on keys. captain rainman says it was Steely Dan's "King of the world". rock, not jazz muzak, mid-70s. the guitars tuned in two different keys like Ken travers, People in stores usedta do in Witch Doctor. ". next up, from the Gospel of Saint Coinneach, Speed Fossil: "Strat and gibson SG, two different tones on the guitars; Blowfish and i would "like' that. Elvis Costello vocals, but Joe jackson too. sounding the way the Korps Hello World SHOULD have sounded. one song sounded like Blue Oyster cables!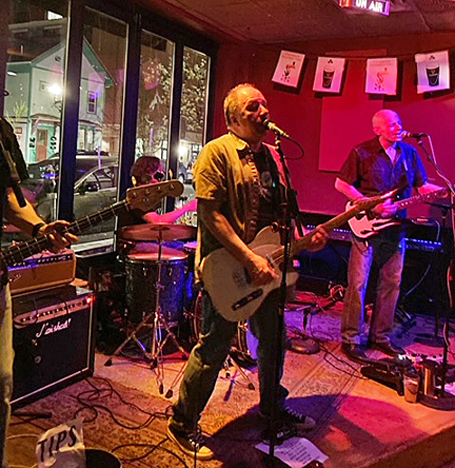 Glowbox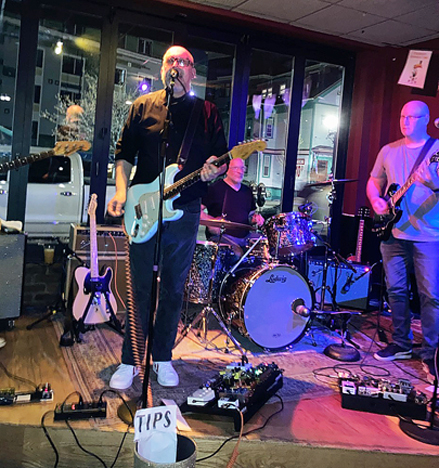 Speed Fossil
speaking of, Vouts and Johnny and the Jumper cables rat '93, maybe. Garett has indeed stolen from Johnny Black so this is a crunchier, more powerful pop in a D-suspended Pete Townshend kinda way, almost echoing Johnny's solo cd. I DO really like these Katz.
Girl with a hawk; children of paradise and hopelessly obscure august '85 (my Arf Arf lineup) STILL doin' it! ""Let it bleed' style slide; Richard Lamphear of Gulcher Records Amoebas in Chaos. This Hoosier also plays hysterical keyboards. Indiana discussion post-set.'60s folk-rock, three guitar sound kinda Buffalo Springfield, maybe.
Lee Harrington of the Peyton on bass, Nancy Delaney, Bird Mancini-drums. solid rhythm section! Linda Price and Danny Coughlin of Witch Doctor bewitch me with their sound, SO 1986! Linnea brought some Seeds from her garden for "I'm in love with my friends". a lot of jangle pop, like the Byrds playing 'all tomorrow's parties'. Garrett was a fourth guitar on Mr. Linda eastman's "Hi Hi Hi"; did i buy that again at Somerville grooves? TRULY, "A Good Feeling to Know". Further proof that everybody stole from Lil Richard and me: 15 march 75, i was in a high school band that opened with THIS david Jones toon, bumper music on Coast to coast AM: "Suffragette City"! to quote Schmel herbie Hind (in attendance with captain easychord/ Al hendry/John keegan....toss in Lt Larry Newman and I COULD have played!) "dat wuz fucken phenominel" .....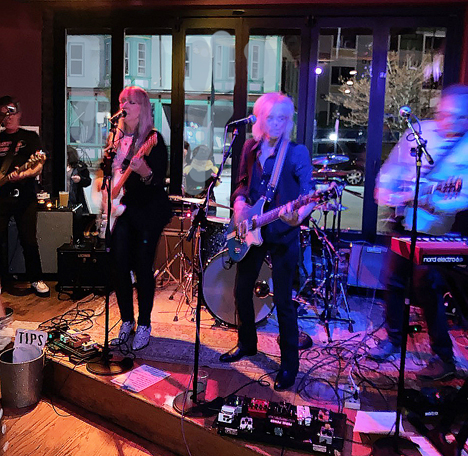 Girl With A Hawk

Monday, April 17, 2023

saturday ides of April 2023. Renfield 730 pm, somerville thee-ate-er, davis square. "When I'm 67", birthday gift from the maxwell clann of a gift certificate to said thee-ate-er, so that was my saturday Night Fever.

Nicholas Cage as Dracula, lotsa camp horror like Rocky Horror and Renfield is in a self-help group ca. 1990s where one lady was in a abusive relationship with a guy who liked ska "not good ska but bad ska like Fishbone'....more ska references in a camp horror film!

Next, "For free" from a Scorpio cousin of Grace Slick: reefer madness 6 pm on "Four and Twenty" April!"....

Tuesday, April 18, 2023

"Monntag 17 April 2023. My facebook feed sent me a youtube of Velvett Fogg doing "Come away melinda". I tag Alex Gitlin of mad painter: "Painter with Tony Iommi!" Alex: "Yes, and a very good album. Not only that, uriah heep covered this on the first album in 1969." Not to be out Obscured, did some research; yes mid-1968 two years before WCMF Rochester NY (which Lydia Lunch listened to 18 miles east of me!) DAILY summer '70 playings of Black Sabbath first album, Tony Iommi WAS in this band for ONE gig. His COUSIN joined and if it's a slow Boston Groupie News day we'll delve into HIS discography. SO, starting with "Come away Melinda', heavy neo-Vanilla Fudge hammond organ, thus the self-admitted early uriah Heep influenced by vanilla Fudge-cum-mad painter makes cents (coz that's all they got paid! or was it shillings, old chap?). Wicked rare is Second hand Songs sez "Come away Melinda" is a Tim Rose song! ALSO velvett Fogg (MORE obscure than Rising Storm, tho I see Bevis Frond playing it on his 0700 WMBR show) is a cover of "new york mining disaster"....the bee Gees done Fudge style,man....oh wait! I HAVE made mad painter do a Fudge-y "To love somebody" AND I AM working on a grungy "Holiday"! (Cheetah Chrome meets Sabbath, man....)...youtube/facebook/record collector blogs ALL written by miss Lyn's future ex-husbands who WILL take "obscure '60s british heavy psych bands for 500, Alex" (answer: "who is Mr Guy?")".....

Wednesday, April 19, 2023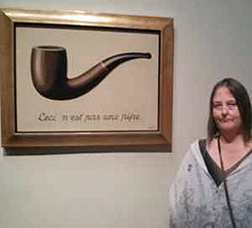 Linda Garrow

"Dienstag 18 april 2023. Gee Julie and I dining, my cuzzin Linda Garreau Higland (RIP) came up and I found: on discogs. Lindagarrow. "Linda garrow Highland memorial site" set up 2019; she es morte 2016, her record collection! run by Scott T. "articles en vente; 1837!". "recent activity, nine days ago: a graham Parker anthology sold!' MANY satisfied customers thanking "Linda"! (wonder who gets the macCash?). If it's a slow music day, I can google this collection. Why? of 1837 items, number 651 IS: The Hopelessly Obscure e.p.. Only $12.00! vendor; "Linda garrow'. actually I was up keene NH with the "Princess of the Trailer park' in '90s, bought at cool record store for At LEAST half that. D-I-V-O-R-C-E "I've divided up the albums; yours are all the classic rock. God forbid you should an album past 1975'.

Ida May: I'm in mad Painter! Item B: 20 march 76, Gizmos record "that's cool" IS the day the music died! (Alice Cooper got married, the Fry-dee before Paul Kosoff of Free dies and the Sunday Patti Smith plays IU, MX-80 opens and the BIG news was Big 10 basketball!). So "custody" of my record; from NH to Austin to....Constanonople?".....

Thursday, April 20, 2023

"day of Wodin 19 april 2023. A big ole shoutout to Vera's in Union Square, Somerville, once a "dead Boston Club". I saw a Divine doppelganger and wednesday is Drag Bingo! set up in the same dj booth I woulda seen Easy Ed/Jimmy Boticelli/ Todd Purple. MUSCIALLY, 15 April, I missed '80s prom night. Though I did see Renfield to the thee-ate-er. And food-wise: "I bet you want the eye-tell-yin sub"; $17 BIG ASS sandwich or a grinder maybe. well, that was MY hump day"...

Friday, April 21, 2023

'day of Thor, Four and 20, 2023. Reefer Madness. Somerville Thee-ate-er. Been hearin' 'bout this since the '70s but guess i never went! 1936, "dangers of marijuana", VERY over-exaggerated and to me ANY 30s film looks like the set on the Three Stooges. It IS on youtube, but the big screen of a 1914 thee-ate-er and a BGN birthday present of a gift certificate AND bandana Boy selling tickets; 'are you a senior?" Me: "Just 67 and ah don' mind dyin'"; "you look good!" NEXT up (lil poster) B-Movies monthly 630 pm on the Tuesday.....one MUST Schlock Around the Clock! Bring back the Orson Welles and/or Off the wall cinema!"......