4/27/2015
Monday April 20, 2015
a tri-fecta of fun!: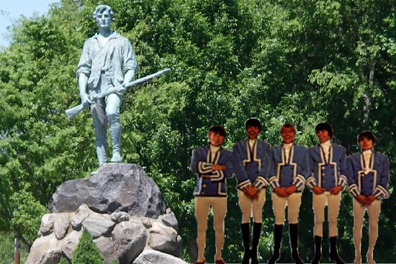 Ida May:Lexington reenactment, called Ma "I'm in the middle of a revolution! I'm behind redcoat lines!" Ma: "where are you?" "lexington!" Ma goes: "washington?" Me: "do you know what day it is?" Ma: "oh, yes Paul Revere!" and i loved walking through Terry-dactyl's old towne and seein' everyone dressed like Paul Revere and the Raiders! my five-tymes great-grandfather Joseph Blodgett (married to a distant cuzzin of Carl Biancuci's ma!) left Lexington 1729 (it's in history books), first white man in brimfield, mass., blodgett mountain (Nipmuk's hunting ground!)
Item B: the french american victory club in waltham (heard about on hillbilly at harvard) the country masters 2-6pm jamboree (like it on facebook!) you dont gotta be french to be a member! guys knew Captain PJ's dad and i COULD sit in with 'em (that's the Country Playboys, edmund beaudreau last living member like i'm the last living O. Rex; edmund was on a cruise, but, like schwareTurbroNegro "I'll be back!"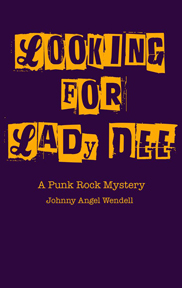 and Item C/D: Johnny Angel's book is pissah! i know the people, dates = Thrills BGN interview from '78, I met him second afrika korps gig cantone's (sat. 19 nov 77, i believe) and Thrills debuted 15 dec 77! i like the chapter from February 1977, was in DC recording music to kill by; lastly: an ole 1966 5th grade, FIRST BAND ("71;"The Squeeze"!) high school mate (it's his fault i met "winner by elimination ") writes me, friends, alive and living on sausolito houseboat AND "I thought you knew eddie arnold was my cuzzin"....another 5th grade 1966 mate's uncle was NFL commissioner...all in school when Dad died in 'Nam...and Alan Baase, RIP, we all hung together: we coulda been Stand By Me, Stephen King chums!"
ONLY coz Figures on a Beach, like my dad, is from Dee-troit;go see their anti-seed-ents (?) FIREKING at Jacques this friday 1 may 15 10 pm! " if Cheap Trick had been from Dee-troit instead of Rockford; putting power in the pop";that's my quote/opinion and aren't Detroit leadin' Sox AND Yankees in baseball? (actually i HATE music; baseball's where it's at! hahahahahahhahahahaa! and elston howard heard the afrika korps practice AND fight!"
Tuesday April 21, 2015
spent a rainy monday night lissenin' to WJIB and readin' "the Johnny Angel book" (Looking for Lady Dee)....best "rock book i read since GHOUL (liked by Alice AND Highland), I "cheated", read the "good" parts and "ending"....was Lady Dee really from "Rah-chester", how come i never met her and is she really buried at Holy Sepulchre cemetery? in monroe county, all mah kin's buried in the triangle tract of clarkson/brockport/sweden NY
Wednesday April 22, 2015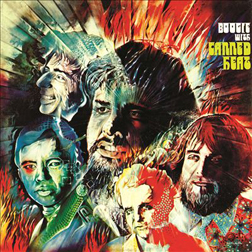 lissenin' to Boogie with Canned Heat on youtube, such a GREAT album! (vinyl was copped at Store 54, buy all your autographed Kenne albums there!) did some wikipedia research, didn't know two dead founding members had east coast "ruhts" (roots)! Henry "sunflower" vestine hailed from Tacoma Park, Md. and knew John Fahey; now when I was station Fort Meade '76-'78 was i ever there? "Ah-lington" native Alan "Blinder'n me Blind Owl" Wilson is buried in an everett cemetery where i used to wait for a bus to orange line back when i lived in "(Never goin' back to) Chelsea"! and what cosmic coincidence is this? first heard "goin' up the country" at 99 state street, Brockport NY on my dad's Telefunken, learnt to cup hands around "harmonica" lil walter style in '71 at 8452 ridge road, brockport cellar after hearing "Sugar Bee" on Future Blues....rip, blind owl, member of 27 club.
found online: America's Favourite Son, GG Allin autobiography whilst searching for Barb Kitson's grave. Now ALL my questions been answered from REAL white trash existence in northern VT/NH; Jesus Christ Allin's birth certificate! and Merle answers Phoenix ad, joins Thrills...need to see where Kevin Allin, Lunenberg, Vt. was in fall '71 when he answered my Circus advert "I'm 15, I'm a drummer and i like the Who and the Small Faces"....I had just bought that first Small Faces album, German pressing at House of Guitars, rochester plus my first amp...I coulda had a high school band with Kevin Allin! only instead was on Swamp Road, brockport, basement with my buddy that's kin to eddy arnold livin' on a housboat in sausolito jammin' on Live Kinks version of "you're lookin' fine.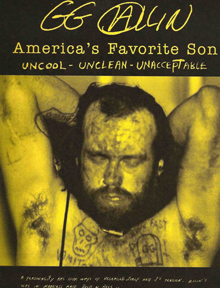 ok, also from America's Favourite Son, GG Allin: GG entering high school, moved to Lunenberg, Vermont, I KNOW this is fall '71 coz he wrote from Circus. "he was getting into "darker" bands"...stooges/grand funk/sabbath/Doors/alice cooper".....instead I end up with Kinks-lovin' Solomon Gruberger, also a Sabbath freak....again, check this RIP O. Rex band that NEVER happened: me, Solomon, Jay Gruberger on bass and "Kevin" Allin on drums...mind boggling on "what is and what should NEVER be"!
Jabbers facebook page has Kevin Allin high school photos! SUCH a riot
Thursday April 23, 2015
Gee Julie give me fortune cookie: "spirit guides accompany you";especially if we DO visit Mercy Brown's Exeter, RI grave. earworm, though: the 1972 vintage hissy, cheap cassette tape (O. Rex quality JUST for Ken Kaiser!) of Sol Gruberger's Move collection and THAT was the first tyme i heard the Move's "chinatown"
saturday 20 june 15 midway offer to play with Hixx and Jesse and the HOGG Brothers...if MJ QUIRK is avalable, i would indeed, love to take IN the HOGG brothers
youtube classic rock, man....the life and tymes of steve marriot, great documentary and some Don Kirshner from '75 of UFO and Sabbath, man....you will REALLY get a kick out UFO's 1975 British heavy rock star duds! Michael Schenker blonde and shirtless! bassist playing at crotch-level! Crotch-rock rules!
Friday April 24, 2015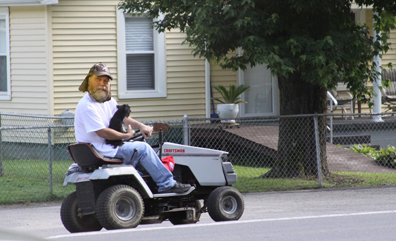 George Jones museum opens in Nashville! drivin' my ridin' lawn mower thar! BUT the closest thing i got is open mike at canadian-american club, watertown, doing Martitime music, bluegrass, spoons etc. AND the French-American Victory club in waltham with their sunday country jamboree! better'n those lame-ass whiteboy blooze jams...incidentally, Jack White Stripe is a Gillies from Cape Breton! (MacPherson clann, same as me and Gee Julie)....he has a MacIsaac in there and IS cuzzin to kilt-losin' Cape Breton fiddler Ashley MacIsaac (it's a small island....)...even, through "incestry.com" found the Gillies goin' from Cape Breton to the "Boston states" (dorchester) to Dee-troit, livin' again five miles from my dad and Jack's granny maybe worked at Hudson's which banned Kick out the Jams! so gittin' to the REAL "ruht" (root) of the music and gonna, in good weather, spend tyme wavin' my maple leaf proud (and covering up kilt-loss!), eh? throw down the stairs to me, my hat, sil vous plais and play you the spoons, eh?
in my eternal quest for white trash entertainment, the Newport, RI slots has FREE entertainment in their lounge! well, I kinda DO wanna see Kashmir, zepplein tribute....Asheville NC had CUSTARD PIE whom i discovered on youtube, female singer was really GOOD! now i really AM channeling solomon gruberger"
Sunday April 26, 2015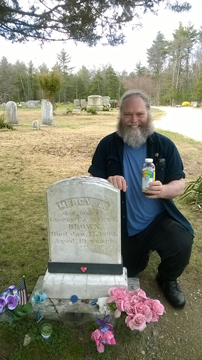 Kenne at Mercey's grave.
Photo by Gee Julie

To quote Lily Munster; "it's a lovely day, let's have a picnic in the cemetery"! even if John Keegan calls about a Moose Savage/MJ Quirk jam; me: "dude, i'm in rhode island and i got a date with a vampire gurl tonight!..." Exeter, Rhode Island where my great-great-great-great Sweet Gardner born 1773 (died Ontario, Canada), swampland, Gee Julie photos, lambs, sheeps, cows...looks like DelMar, VA, the South County does! 19 miles south of Providence. found Mercy Brown's grave, distant cuzzin, roadside attraction and VAMPIRE! folks left stuff on her grave, met a lady whose grandparents buried here, spouse from Rochester ("Brockport? that's west o' the city?") and let's not forget Anchor the dog! Gee Julie's photos - a BEAUTIFUL spring afternoon, then dinner in Providence (had baptist ancestors there too!) at Apsara, my FAVOURITE asian restaurant; fried squid, man! (but then again my great-grandmother Highland is, like, sixth cuzzins to a vampire whom inspired Bram Stoker!"..