4/24/2017
Tuesday, April 25, 2017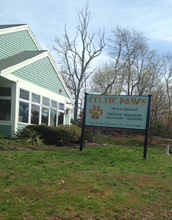 Celtic Paws

At Groupie Towers II watched The Beach Boys: Making Pet Sounds on Showtime. was so transfixed Gee Julie and Miss Lyn "refrigerator rappin'" and I was "doin' the Boob" going "hush....hush..."...First off BGN exclusive via famous kin: Edward Griswold 1607-1690, born england, 1639 windsor ct. (my Eno ancestor buried there) 1663 Killingworth Ct., find-a-grave lists this grave as being in Clinton Ct. Griswold mutual ancestor of Gy. Sgt. Byron Highland USMC, Brian Wilson and bros and BeBe Buell (whose dad was a marine officer; i told her on myspace that was the BEST part of her book was life as marine brat). When I was Exiled on Highgate Street, Alpo used to play my mono copy on my micky mouse record player and get all passionate about "God Only Knows" which ironically was a b-side! So archival footage, and two ladies whom are Hopelessly Obscure but worth mentioning: Helen Shapiro and Carol Kaye. Helen Shapiro was "bigger than the Beatles" at one tyme; I know the name from being a Beatle geek (i.e. "they opened for Helen Shapiro"...as if she had hits in the states)....wikipedia had her still on-going career there, the movie quoted her A LOT! Carol Kaye, i first, Back in '72 (Bob Seger!), got an O. Rex-quality cassette of Play Bass with Carol Kaye instructional album via Phil Berg's nephew, that bum Solomon (Gruberger); did he play it to teach Jay Gruberger bass? well they're all dead now...the sessions she played on are AMAZING (wikipedia) and showing Hal Blaine demonstrating how Brian "conducted" him to drum on Pet Sounds...plus Brian's obsession with Phil Spector which almost equals my obsession with Solomon Spector. saturday 29 april 17 Brian DOES perform Pet Sounds Lynn auditorium but Jimmy Jay WMEX did NOT give away tickets (lotsa great oldies shows comin' to Lynn!) AND $77 not in my budget but this Showtime documentary.....probably on youtube soon!" (here's the trailer)

Wednesday, April 26, 2017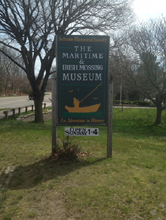 Maritime and Irish Mossing Museum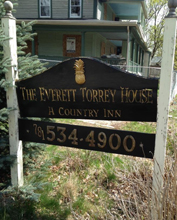 the Munster like Everett Torrey House Inn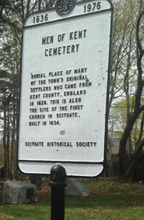 Men of Kent Cemetery

Monday 24 april 17; having not yet been on the MTA to Greenbush, it was a sunny day so, like the Munsters; let's go to the graveyard! greeted by a five headed dawg at Celtic Paw ("an irish riviera for all dogs"), head left on the Driftway and pass the Maritime and Irish Mossing Museum open sunday 1-4 pm (am i writing for Swamp Yankee magazine?) to James Landing, nice walk along the water, then "no hunting or shooting except in marshes"; need to research paranormal life here. the edward torrey house, a country inn looks like the Munsters and this is after i went onto New Kent street; Thomas Highland, Man of Kent settled ye Scituate and lived at Driftway and Kent street where they're talking affordable housing and as a "cousin" I agree! So my goal was 1.3 miles to Men of Kent cemetery, meetinghouse lane, scituate since ancestors of GG Allin are buried with these Men of Kent Hylands (John Hinkley's ancestor also early settler; famous kin says he's tenth cuzzins to Mark David Chapman and ALSO kin to Nancy Reagan, whereas Jody Foster and I have same ancestor; pass those twinkies! or was that another insanity plea? I can also claim cuzz-ship to Lizzie Borden, but I can only lay claim to being a CEREAL killer; or lissening to alice cooper's Killer Serially like i listened to surrealistic pillow also). Like the ole Varmints toon "Paydirt", found the 1641 grave of GG Allin's Nathaniel Tilden ancestor; they married into Stockbridges as did Hylands and there was a Allin/Stockbridge wedding (meeting house site in graveyard!) in 1726 Scituate and the bride moved to Barrington RI (RIPTA bus 60 to lincoln street, walk 1.4 miles and by God I'm a-gonna! THREE generations of Allins in ye olde Allin burial ground!) Beautiful swamp land in Scituate but the ONLY place to eat was a "family" restraunt at North River Grille which is basically the 19th (oh boy!!!!!) and obviously have to do a gig also. Since Coast to Coast AM at 0330 was talkin' 'bout crop circles (Reg Preesley/Dave Davies and I all share same hobby!) and since George Noory says "there ARE no coincidences", I have too Cosmic Psych-O "coincidences" of why this came to pass.... Ida May: wasn't online Monday ("Hangin' out with Nate" instead of "hangin' out with Jim" by GG Allin; that's Nathaniel Tilden buried scituate Men of Kent cemetery; Merle Sr.'s granny or so was also a Tilden, that's Merle COLBY Alllin, Sr. whose first wife was a Blodgett, NOT GG and Merle's ma!).

item B: Daryl of clann Fraser ascended to heaven on Kenne Sunday aka my birthday, with Ken Kaiser at the Right Hand of Giz (equal to right hand of God or angry samoans "right side of my mind"), so "Saint

hole for a buncha old duffers on that golf course, having a beer for lunch, it being the Irish Riviera...and lastly, though GG Allin's Puritan forebearers (and Hylands) DID found the town, in THIS lifetyme, it is where Brian Young grew up so toon into crash course for the ravers and request "reincarnation" from the orange Kenne Highland album he bought at Store 54 (autographed!) or "loving you has been my fiasco" in case you DONT wanna hear Greg Kihn's "the breakup song""......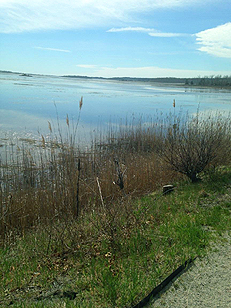 beautiful Scituate marsh land
Thursday, April 27, 2017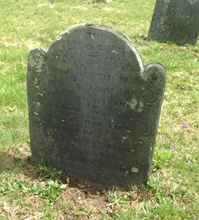 Here lyeth buried the body of Nathaniel Tilden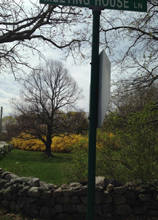 Meeting House Road

Got the go-ahead from Gulcher Records via Stenson Eddie Flowers so let me post this "rumour"/offer: a video dude lives in Vermont wants to do a Gizmos documentary. In my forties I watched Hated about GG Allin directed by Todd Phillips and I know i played several fundrasiers for that All Kindsa Girls, both excellent films. I believe the offer is talking about ALL the lineups of the band plus interviews Daryl" put down his blessing for this documentary to be! In THIS year of the Gizmo, the majority of the lads turn 60 and as sure as my dad's ancestor and alice cooper's ancestor Sir John Throckmorton were signing the pact to settle Rhode Island, I shall indeed quote the Coop and Love it to Death: "time is getting closer/i read it on a poster (Gizmos in bloomington?)/FANATICAL exposers (drinking Dunkin Donuts?)/corner Prophesize " or some such...and NOBODY covers "second coming" with all those fucken minor chords....tyme to go back to Broome Street, Newark NJ and buy a kaiser cigar from Solomon Kaiser and fill it up Bob Marley style mon! (Kaiser cigar manufacturing was about almost 13 miles to WFMU, if you got stoned and drove there and back three tymes THAT equals 39)".

Al Jardine of the Beach Boys has friended me pretty quick! (does he need friends/fans?) Just watched the Making Pet Sounds last week and today's music fact: Al learnt "sloop john B" off the FIRST 1958 kingston trio album with "tom dooley" which I remember on radio in north carolina since "herbie" of "cavewoman" fame (soon to be a grandpa!) was born then so lil Kenny thought it was about his bro. John Stewart was NOT in the band yet so no club linehan-a-go-go covers...and i can still see a drunken Alpo exiled on Highgate Street raving about "this song reminds me of Jon Paley coz he likes sailing"so he called it the "Sloop John Paley"....does Al Jardine REALLY need to know this?"....

Friday, April 28, 2017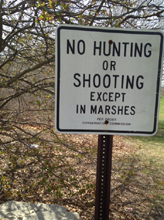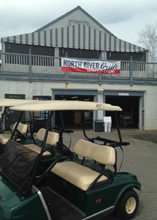 North River Grille

Brian Young WMFO from the Irish Riviera settled by ancestors of John Hinckley and GG Allin sent me an invite that's on my wall. JAM FOR JAY, next saturday 6 may 2017, midway cafe. this is for Jay H. of Red House who plays like Jimi H. and even once at a zeitgeist gallery jam i had had the Jumper Cables rhythm section and Yes! I WAS Experienced! Jay Gruberger was already dead but fucken Jim jamming with Jack Bruce?!?! which they're doin' now rock'n'roll heaven...if you cant make it, there's a place to send dough, Jay needs financial support, they usually do this for old blues/r&b guys but baby boomer rockers are becoming "that age"....and four lifetymes ago i wished i'd "die before i got old" (all I did was a windmill swing and hit my right hand which DID shake Link Wray's hand on the ceiling "In my room" at 8452 ridge road, brockport NY, now for sale, that house! (Kenne, you also hit me in the head once doing a Pete Townsend swing-ed.) I have got communications from John 1630: Johnny and Jumper Cable, Bebe Buell and Britney Spears ancestors landed...oops I did it again!) axing "are you going to jam?". lettuce say i will shirley help ole Jay out (his last words at rat beach party: "Kenne how long i been knowin' you?" and fucken Red House doin' "celebration day" by ZepHull (the Mary and Jpelin!); jamming is secondary, there's usually too many guitar heroes, I'd rather be in the rhythm section and on that magic day of 3 June 73 first jamming with O. Rex (day after Lydia Koch's 14th birthday; me in brooklyn 29 avenue W, she in rochester 880 clifford ave.), I had a Sol Gruberger drum lesson and played Jay Gruberger's bass ("oh it's a guitar with four strings"......NOT!!!!!)....either way FUCKEN SUPPORT JAY HENDERSON AT JAY'S JAM at the Midway then go to Doyle's; Rick Berlin-the Waiter!"....