5/4/2015
Monday April 27, 2015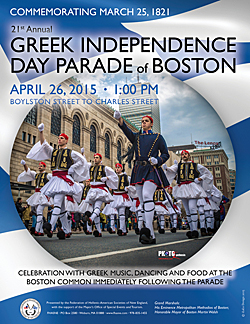 "Common at Noon" and Ken and Gee Julie try to catch ass-end of Greek Independence day parade (one year i saw Constantine Maroulis lead it off! where IS that Amerika First idol now?); so Greek dancin', $7 gyros BUT....we walked into the Japan Festival Boston! ("more fun....with My Babe...more fun!")...folks dressed like anime and/or a Gwen Stefani video, THEN..a Boston AKB + Hip Hop dance; lil Japanese cheerleader dancers and music was somewhere between first two Blondie albums and early Go Gos; Z:RO (JRock) caught my attention, very '80s guitar playing; MISSED Motto (JPunk) and Taiga Kunii (JPop) and ONLY that Disney-channel lissenin' (even I CANT go there!). Metal Mike Saunders can explain the whole J-genre bubble-dee-double-y gum pop genre; imagine Shonen Knife with a whole Spoonful o' Sugar maybe...please! don't want my diabetic numbers to Tear the Roof Off the Sucker! anyway, Miss Lyn missed: CUTE PUNK JAPANESE BOIZE! I'm a regular dude (send money to the Gizmos!) but next year I WILL pay attention to this fest on Common, plus the one with the Cows AND the Pot-fest"....
Tuesday April 28, 2015
"WJIB song of the day! (ok, all i did after work was read paper and lissen to WJIB after my "date with a vampire gurl tonight"): arlo guthrie's "city of new orleans"! "Back in '72" (SEGER!) I maybe heard this on WSAY-AM, rochester;"the Greaseman" (a neo-WOLFMAN JACK that played Seger's " who do you love" back in '72 AND has a website!) woulda played this when my brother left the AM radio on at night; WCMF-FM gittin' too granola-lobotimized for me by then unless they played Sabbath's "tomorrow's dream"...SO, just for Ken Korps Kaiser, on Gee Julie's acoustic Epiphone over morning coffee, the song starts in G (the Guthries also "started" in SC's hill country, route 85, near the SC McBees AND Roky's Kynyrd ancestors!): then before the chorus it does a "that's cool" climb; the middle eight is the "refrigerator rappin'" chords switched around (am i looking for 39 when 39 isnt there?); I sped it up to Ramones speed and it sounds like General Foodz (roots of Musclecah!) covering Hello World! reasons to grow hemp on virginia plantations pre-revolutionary War.
got the Buckighams on youtube; when they did their hits they were great BUT, check this: WGN 1965 All Time Hits even before the USA album! gold lame suits, greaser hairdos, doin' Beatles toons! hearing George's Hard day's night solos done surf style! a "riot" as they say....also don't fergit Tsunami of Sound and INSECT SURFERS (useta see them in DC in the late 70's!!) wed. 20 may at Cuisine en Locale ...last tyme i was there was RAI music c/o WZBC!
Wednesday April 29, 2015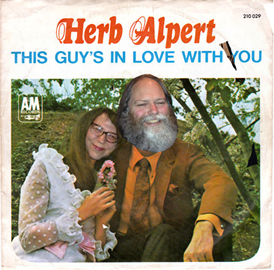 Coast to Coast AM 0300; the author was talkin' 'bout Nostrodamus, 30 years war, history repeating itself....nuthin' new to ME but fascinatin' and worth checkin' out that Coast to Coast site for! (though if i bought EVERY intriguing book, including Miriam Linna's Bobby Fuller book, I'd have to memorise 'em, burn 'em at 451Farrenheit and then "move to the outskirts of town"...and JUST for Ken Kaiser, WJIB played Sergio D'Amour and Acores '66 cover of "fool on the hill" which Gee Julie was too young to remember! morning coffee, she heard the ENTIRE (lil Bob) Story from me (it's actually Mendez and Brasil '66, the Portgei joke is for......MIGUEL D'AMOUR!!!!!!)...as is, record geek, sez "it was on Herb Alpert's label" (A&M). Gee Julie: "I like Herb Alpert"....before the Beachmasters cover "tijuana taxi".
so i was outside the holiday inn, 5 blossom street, boston, where 3 dog night stayed early '69 when they played THE ARK and run into danny lee of UZI. talkin' 'bout saginaw, michigan and the Bossmen (there's a 45 with dick wagner AND mark farner '66!) but his fact: "the kids from ? and mysterians were all, like, 16, so they signed away the rights to their songs and they all got new Corvettes"....ok, BUT, how much IS a 1966 corvette worth now?!?!?!? (my cuzzin Brian Wilson never surfed, but wrote about it; I like hot rods/muscle cahs but caint drive worth a damn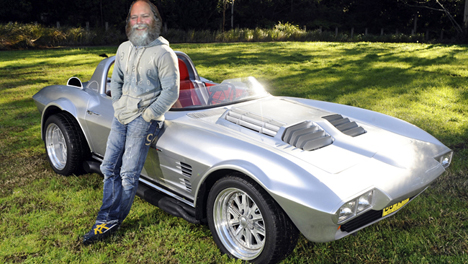 Thursday April 30, 2015
some dead people facts: ok, my great-grandmother Highland's great-grandfather was a RI Gardiner, been researchin' South County, RI AND where he died in Delaware, Ontario; read the wikipedia all about "Indian" Allen! and i descend from the Kilbourns there too. But paydirt hit last night coz my facebook friend/cuzzin Joanne Butler has a blog on Herodios Long, rebel puritan and part of George Gardiner's wikipedia; her NEXT husband, John Porter, was part of the Pettaquamscutt purchase and there's a 1705 map of where was all the sons farms. BIG acreage AND, even up to 1800 even, the Gardiners had lotsa land AND slaves...VERY interesting facts, my grandmother, father nor his grandmother ever even knew this, but Ken and Gee Julie WILL be back in South County; it's through the Sweet line TWICE (cuzzin marriage!) that we kin to Mercy Brown the vampire
Friday May 1, 2015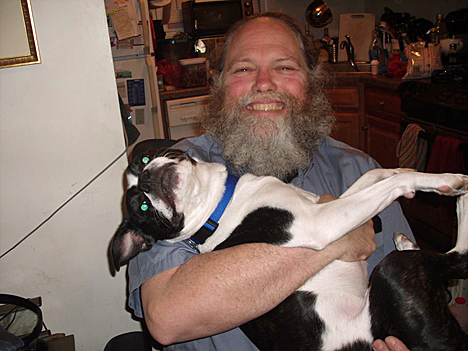 since he WANTED a mention, "Here 'Tis" (Having a rave-up with the jumper cables!): Jon Black and I got together with Derek the Dog (1/2 boston terrier, 1/4 i fergit and "one-quarter shithead") whose ears perked up when i sang falsetto on "ramblin' rose" and "keilbasa"; this all for saturday 9 may midway, lenne lashley, then the undertaker, cables, then MOTO. Other highlights; lissenin' to Highland and the Angry Inch and how much the music sounds like Ziggy and some history; mine and John's ancestors landed at nantasket beach 1630 with the mary and John; memorial day 1980 (350 years later!) Jon answered my Phoenix ad of "ex-gizmos/afrika korps ken highland seeks gtr/bass/drums"; ken kaiser DID move up but all more reason to form another band which Kenny says has THE best rhythm section in boston; carl bianacucci and tom bull from swinger's resort. when asked about this reunion, it was unison "well, we're all still livin'"...yes, except for the Korps, i shall NEVER IN MY LIFE (Mountain climbing! with Felix biancucci on bass!) have an O. Rex or afrika korps reunion, so as Loraine Elison sang before janis: "get it while you can"!