5/8/2017
Tuesday, May 2, 2017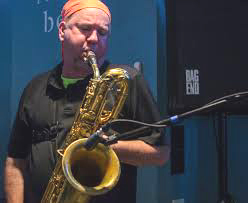 John Keegan
wailin' on sax

a GREAT practice for club linehan-ago-go for sunday 28 may 17 gig in Hull, Sea Note. I channeled the Grubergers and Leslie Weinstein for my vocal and lead on "mississippi queen", pretty things "midnight to six man", "aint nothin' but a house party" and "struttin' with my baby"-Jerome Geils band, Kev Linehan drumming up a Stephen Jo Bladd storm on these "head's in '73" Bloodshot album toons. Pre-Gizmos stab at Bay City Rollers "saturday night", Chuck Berry now RIP but Joe Quinn lead off on bass for "it wasnt me". we have a month of Mondays to practice but before John Keegan and i lissened to Hank Crawford on Sirius jazz (we usually discuss jazz after practice "hey beat mon"!) fucken Hawkwind's "Silver machine" was rockin' with a wailin' Keegan sax solo plus MJ Quirk dug out Georgia Satellites arrangement on white album "dont pass me by"; I play do country/Keef on this, I told keegan we end it like "rocks off"....Exiled on L street? (Southie joke)....more gigs to come through the summer!".....

Wednesday, April 26, 2017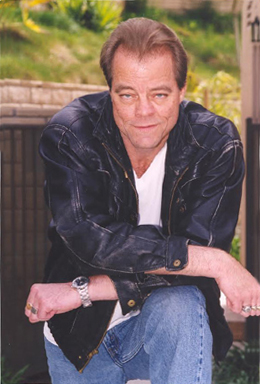 Daryl

"Tim Carroll, Mach II Gizmos, tells there's a tribute to Daryl Fraser, 24 June 17 state street pub which maybe my Gizmos played in birthplace of Wes Montgomery. research 24 June and not only did my parents (both cuzzins) meet in virginny in 1953, but Robert the Bruce, allied with some Frasers I'm sure, won the battle of bannockburn, BUT the Knights Templar were involved in the Scots army and it was Saint John's day (for all you Masonic KENspiracy buffs!) But wait there's MORE: Dead People Facts, Vulcher magazine. Darryl's great grandfather William H. Frazier born 1823 virginia (versus my great grandaddy John McBee born virginia 1827). 1850 census has William living in Licking Ohio, married a Buckeye, first child born. 1860 census (all on family search, thank you GizMormons!), Frazier clann in Edgar Illinois. a little mapquest and Light Dawns Over Marblehead and: 1855 one aunt born Ohio. head west through Indiana and grandpa frazier's aunt Sarah born INDIANA 1858;"the midwest can be alright", Hooiser Hysteria. Edgar just over the border from Terre Haute and I'm sure the Lazy Cowgurls know of whence i speak. SO only apropos, coz "there are no coincidences" and "i believe in reincarnation" that if Daryl Frazier's great-grandaddy passed through Naptown, only apropos to give him tribute there and to quote a descendant of Sir John Throckmorton: "I tell it to micelf and I agree"".....

Friday, April 28, 2017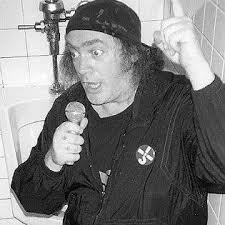 Joe Coughlin

Ida May: looking at next week, the ole Joe Coughlin memorial coming up this sat-dee and Blue Oyster Coughlin, yet another MJ Quirk combo playing; "living in the past"; 1973 ended with me and dick manitoba playing air guitar to Stooges and "search and destroy" academy of music (Mountain at Felt Forum; and O. Rextasy IS with a bunch of other fanzines at Cornell or some ivy league NY college!) (let me research that AGAIN! being cuzzins to 80% of the Beach Boys, I'm ALWAYS surfin' the information highway!). So 1974, first band I saw (for 50 cents! i owed some NJ stoner $5 still for a $7.50 ticket!) was blue oyster cult: "here's a new song called "dominance and submission", so maybe the first two albums were out but their set sounded like that double live album, no "fear the reaper" pop stuff. So Midway this sat-dee! (That's May 13 at The Midway-ed)

Item B: whilst waiting for practice, hanging in the New! Improved! (Blue Cheer?) boston public library and discovered music bios on floor two. So I hadn't read Mitch Ryder's book much yet seen it in "brick and mortar" bookstores (Mark Jenkins book on DC Dance of Days and chapter one Slickee Boys! is there!). So William Levisi Jr.; grandfather from It'ly, mother was a McDaniel from Tennessee (vs. alice cooper's ma a McCart from Tennessee; more 'billies to Detroit= Mark Farner's arkansas ma and my dad's west virginny/pittsburgh/dee-troit parentage). a lot of sex/drugs/rock'n'roll and I read all the good

parts in two hours.....so a couple new facts and more later as i remember; Jeff Beck DID approach Mitch about singing for him, this is back when Rod Stewart had stage fright (Sol Gruberger had some super 8-footage of this band and it was....wow!!!!!). Also, since I'm ALWAYS being followed by a Gruberger, go to Hormell/Cornell wherever, read O. Rextasy coz Mitch Ryder DID sing with Leslie West! ("you had to approach that guy like you approached nitroglycerin")....Mitch had a pretty "lower-class" upbringing (once the hits quit coming "I had to resort to manual labour"); also working with J. Cougar: "he and I are too much alike". Fucken Mitch was a Dee-troit punk and didnt take shit from NO ONE! plus the band Detroit was all "bikies" as we say in Riv-vih....Abbie Highland says: STEAL THIS BOOK!".