5/4/2015
Sunday May 3, 2015



Mystical Misfits

A friend of Gee Julie's in from RIO; should Bob Bittner cue up Duran Duran or Barry Manilow on WJIB? (or will the Korps kover the O'Jay's "I Love Muzak"?). So we all (plural of you all) met at HIPPIE HOUR at Midway with Mystical Misfits doin' a great "New Speedway Boogie"! (dont worry, as admitted, a year later couldn't wait to put down needle on "down on the street"!) ! was hangin' with WMBR Lost and Found DJ Eli Polonsky (only difference between him and Roman Polanksi is a couple-a letters!) and I said the Dead cover band was startin' to sound like "Mountain Jam" (Allmans). we all went to Galway House after; Saturday discovered I now related to TWO Rhode Island vampires but the Tillinghast vampire has a TABER line (as in who turnt me onto "warning"/"take a taxi"-Humans, Albion, NY garage!), watched Ken'stucky Derby at Mike's Diner, Utne Reader hipster capital of Davis Square, Somerville AND saw Woman in Gold, c/o a James Mathew V. Burns gift card from the 1914 Somerville Theatre; Helen Mirren is BRILLIANT, true tale coz the Hebrews won agin the Nazi Punks Fuck Off and got their artwork back; recommended movie by me!".....

Monday May 4, 2015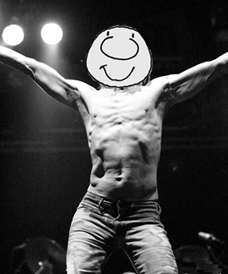 Ziggy Pop

Whenever i hear from my sister, somebody died: this was Tom Highland's best friend, Bryant "Bryan T." McLaughlin, both on football team of Brockport NY high; BLUE DEVILS! 1974; Bryan T. and uncle Tom both freshman jocks, me a senior into glam-rock and O. Rex; Bryan T. gives me shit for being into "Ziggy Pop" (no kin to Alice Bowie?) but my 1974 yearbook he writes "Gizmo, keep on playin' guitar and keep on tokin'!" and drew a "bowl"....Bryan T.'s older brother named me Gizmo and sold me a $35 solid-body Japanese guitar which used on O. Rex's "gimme shelter" as heard on WMFU. i finally found Bryan T. after many years on facebook and he DID "like" the Gizmos world tour page and in HONOUR of the Brockport, NY McLaughlin family NAMING THE FUCKEN BAND (coat of arms is on bryan T's page!) send money! Bryan T., gone but not forgotten coz his yearbook signing was PROPHESY! (I keep on playin' guitar in his honour and other folks keep on tokin'/truckin'!"




Tuesday May 5, 2015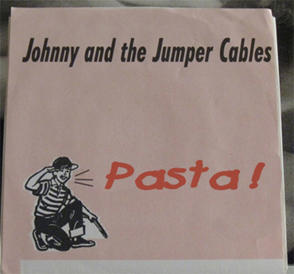 Italian release of KEILBASA

Odds/Sods; records coming out- live Gizmos on Gulcher, Eddie Flowers working on it and Carl Biancucci working on Italian Johnny and Jumper Cables release. The World on WGBH had an interesting piece on the Ghurkas, WUNR at 10 pm had a classic soul show that's been runnin' for 40 years! 10 pm, monday and thursday and we dont have WILD no mo'; coast-to-coast had the history of banking in colonial tymes and some Ben Franklin tidbits and, hey George Noory! "debt causes depression" (no shit Sherlock! but when you wake up at 0100...); lastly for Ken Kaiser: WJIB: "at the hop" which i first heard Sha Na Na do on woodstock album and became "at the rat" AND "venus in blue jeans"; jimmy clanton played SUNY Brockport NY may '72 opening for Sha Na Na, but i had no idea who he was, but Kinks fan Tom Taber started singing "Venus in blue jeans" in my room filled with RECORDS at 8452 ridge road, brockport NY; now I'm an oldie act so expect more Johnny Jumper Cables gigs (Ken and Jon agree on something after 35 years?) AND send money to Gizmos world tour!"....

"James R. Williamson accepted my "friend"-ship; i gushingly told him: "did you know how many Raw Power licks i copied for first Gizmos e.p.?" well, it's true! fund that Gizmos world tour so folks can see me, their idol, live, but i saw my idol, the Stooges 31 dec 73 academy of music; Kiss opened, Harold C. Black of Teenage Lust DID wish me a happy birthday, then stooges, then Blue Oyster cult! oh, wait, this sounds like your typical Jumper Cables set list."...


Wednesday May 6, 2015

0100 and coast to coast AM; tonight's topic: photos of aliens from Roswell from 1940s only the lady that took the photos died and left no family and caint tell the tale! WORTH losin' sleep over! AND Gee Julie turnt on WJIB HERself only to have a Morrsion-esque basso profundo of me singin' "caint help fallin' in love with you"! Remember, elvis was 5'10 inches and 245 pounds or so at death, i still weigh more than that, so I remain BIGGER'N Elvis! and since there were three pressings of first Gizmos e.p., that=3000 Kenne fans caint be all wrong but they're fucken cheap! donate money to Gizmos World tour and "send this Gizmo to camp, alirght?" (quoting from "potato chip" by my shadows of knight facebook friends, jim sohns and jerry mcgeorge!)"

saturday 20 june 15 COULD be Hixx/Club-Linehan-A-Go-Go at midway 4-8 pm; oops! MJ quirk: "i can, we will"; it's a gig! ("it's a surprise"-third rail!)


Thursday May 7, 2015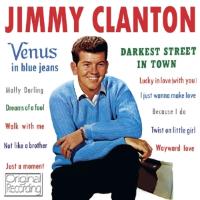 White trash experience: Dollar General on Cambridge street, Cambridge! THOUGH I stopped at the Fairmont, WV one doin' some family research about 2009;THEN i found out my great-great was a Knotts! (further research=Dad's kinship to Mr. Limpit and why i always fall sleep instead of "getting frisky")....coast to coast had a self-professed "I was a hippie on Haight-Ashbury" TM guy who did transcendental meditation in prison for murderers....0300, gotta pee, y'know! and WJIB: "carolina in my mind", jr. high, brockport NY for me and RIT for Bob Bittner AND James Taylor descends from the Cape Fear, NC Highlanders, though you'd think he'd be a bit more aggressive musically, though Celts can be melancholy too...AND for Ken Kaiser; besides "Venus in Blue Jeans"-jimmy clanton, sung to me by TOM TABER "In my Room" early '72 was Buddy Holly's 'everyday"; let us give TRIBUTE to Hard Breathing Days author Thomas Taber (mentions some of my kin in his Civil War book!) for selling me a 39 cent (yes, 39 IS there!) album for a dollar, i heard Buddy's solo in "peggy sue" and Light Dawns Over Marblehead; "gee, that sounds like Merseybeat!" (only, 16 and savaged, only reason I "Got Back" to Buddy was coz it was a Beatles influence; oh, yeah, there's that John Felice-sounding Holly cover on Beatles VI; or am i getting my chickens before the egg/queen? (cryptic, so obscure.....)
also Eddie Flowers doing the back cover "thank you's for Gizmos live on Gulcher, lists Gee Julie, Miss Lyn and will look like that back cover of chocolate watch band album thanking everybody!".
google-ating a bit on Rochester NY garage bands; check out the Quirks! from where dave voodoo doll curently lives! Interviews, their Searchers cover sounds like Muck and the Mires AND a thought; "a teen hangout in Webster NY"....Wendy O. Williams lookin' like a real Mod chick? tyme and place ARE right and she was "of that age"...as usual, "I Thought Out Loud" vs. "Laffed".

Friday May 8, 2015
"Johnny and Jumper Cables practice at Jamspot on Carl Biancucci's birthday! (I met him when i's 18....no further comment!) so he gave ME a Cables live on WMBR '91 and it's da bomb, yo! Carl/Tommy Bull such a great rhythm section; i swear it was Jon/Don & Mel on the MC5 "ramblin' rose" cover! it cost us $5 each extra over-time to jam on "Gimme Back my Mercy" by ZZ Beard (that's "have mercy", ZZ top, i stole chorus from AND sang chorus of "gimme back my foreskin", it was BRILLIANT!) AND Montrose "rock the nation" and "rock candy" (Tommy Bull: "didnt we used to do this?") I caint Dive '55, but this Cables show will kick ASS!".....
Bury My HEAD at Wounded Knee: i try not to "fall" for the legend of the "Indian princess" ancestor but my Aunt Ruth Blodgett Kilmer, age 99 always claimed "there's some Indian in that line" re: my great-great Sophronia Draper Blodgett. Incestry.com sez: John Spencer founded East Greenwich, RI and my parents descend from two brothers, thus my parents are my 9th cousins; BUT goin' back on Ma's Spencer line have found many Corey of Portsmouth RI sites all CLAIMING (and it's 10 generations back for Ma) that Gasesett was an orphaned daughter of Sachem Minnetinka, Narangansett; orphaned and adopted by a white Quaker family (COULD have happened!) this is versus Dad's Tefft ancestor being beheaded by Narragansetts and a Tefft uncle being drawn and quartered for being on the Indian side during King Phillip's War. a lot of bloody, brutal history in the "good ole days" and i say, if you wanna kill a 'Gansett, drink one! (FIREWATER!!!!!!!!!!!!!!!!!)"
Looking on Gizmos world tour page; mutant fest bloomington 11 july 15 BUT Gizmos world tour 2014 cd out in JUNE! Buy some products and Go Fund Me! (You get a free Gizmos' CD from Gulcher if you Go Fund the Tour!!)

Saturday May 9, 2015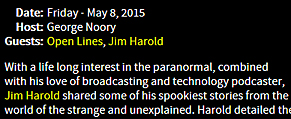 Coast to Coast, 0200 maybe: George Noory 'and now our guest about ghosts is Jim Harold"! Did I DREAM this? Nope, here it is on the Coast to Coast FM facebook page! Meanwhile in the land of dead yankee New England people; looks like Ma descends from Samuel Gorton, founder of Warwick RI, wikipedia entry, and "#37 in my book" of those who "taste the whip, of shiny, shiny leather"; whipped for "Antinomianism", flamboyant woodcut trial picture....pleased to meet him! AND my other favourite Yankee, on that eternal Allin line, seems GG and merle's dad is a Whipple descendant! In Ipswich, see the Devil's footprint AND tour the Whipple house! SO (Boston groupie News exclusive!): GG and Merle both cuzzins to Brigham Young! (a Whipple descendant!) Ma's distant cuzzin Israel Barlow (statue in Nauvoo, Illinois!) went out west with ole Brigham; Mormons for that "out of this world" (ancient aliens!) of having FOUR wives (one's bad enuff; hahahaha!) were surely the punk rock/rebels of their day; found a couple Revolutionary War soldiers on merle senior's line also; like Heart sings (had THAT 45 in my SC TRAILER!) "even it up""
Sunday May 10, 2015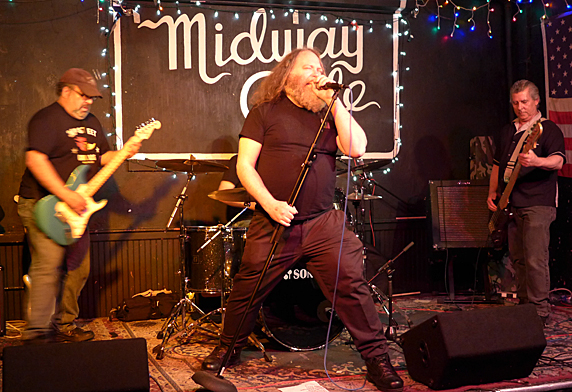 my quick memories of a GREAT Joe Fest - Johnny and Jumper Cables show at midway last night; Gee Julie and I pull up, I hear the sounds of Jack Bruce-an-cucci playing "crossroads", hear a loud Marshall and I joined the "boys" for soundcheck. Drummer Tom Bull pulls up, then we adjourn to Doyle's, i get a German plate and, true to tradition we are served by Rick Berlin-the Waiter! always good to discuss Jumpin' Jack Flash with your waiter AND be fans of his music! Lenny Lashley was just finsihing up a solo acoustic Army of One set, Stump the Undertaker was kinda solo lounge ala The Electric Logs and Paul from MOTO got up to sing a few lounge numbers. Cables did ramblin' rose/all this and more/search and destroy and that was IT! lotsa familar Rat folk, good to see them Still Alive and Well. "Kielbasa" is the ONLY way to end our high-energy sets; Judd Williams, who opened for the Stompers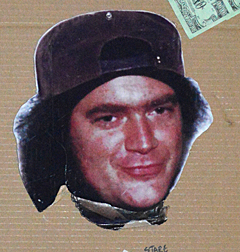 at SUNY Brockport in '84, said "you're a great lead guitarist but man you're such a GREAT frontman!" hey, he's from Cream Ale country (the town garbageman in Brockport was Tootie Judd!) and he likes Grand Funk and Bloodrock; duly noted! (on a rochester garage site "Judd Williams left the Swing Set to move to boston"; that power-pop chesterfield king roadie band usedta practice on the sweden-walker road where my grandmother Blodgett was born; kinda became the riviera playboys. AND Billy Squire DOIN' A midway docuemntary; he got JV McMoto and she said "Kenne, i'm never following you again!" well, i DO put all the lifeforce energy of Jerry Lee Lewis's inbred cuzzins into a performance. and MOTO: beatles meets ramones via buzzcocks ear worms like :"do you have to be a dink about it" OR "i hate my fucken job" and closer, with "roy sludge", jim foley in joe coughlin mask, midway owner, me, MOTO AND MJ quirk on guitar; GG allin's "bite it you scum"! Joe Coughlin woulda been 56; 28 IF twice! (abbey road cover!)".....