6/5/2017
Wednesday, May 31, 2017

Friday 26 June 17 Gee Julie says "Let's Go to the...." Coolidge Corner movie house! (fuck the damned Rat...)(AND the Damned!) movie: Paris Can Wait and I'm a horse's ass (or le cheaveau derrierre) if I didnt see Diane Lane in Secretariat! (who won Triple Crown the Sunday after I joined O. Rex/saw Alice Cooper...that damn horse made more money than I EVER did in royalties so maybe I'm a horse's ass?). A French "farce" but light hearted to forget the troubles of the world; Diane's husband's business associate drives her from Cannes to Paris and this guy is Giroux-approved! Arnaud Viard is a more suave Gerard Depardieu and funnier'n hell; a seven hour trip takes forever making multiple stops to smoke, buy wine, eat food/picnic, visit old flames (in many cities! ooh la la!) Funniest part is he sits in their broke-down car as Dianne Lane fixes fan belt with her panties (her ma a Playboy model and grandma was a Pentecost preacher?!?!?) (Diane Lane-wikipedia!). "God forbid fixing the car has anything to do with otherwise smoking or eating!" dang! My REAL wife! or next ex-wife...also, coolidge corner website and previews: CINEMA JUKEBOX! monterey pop/rocknroll high school/fabulous stains...fuck the damn sun! "Who Loves the Sun"? go to a 7 pm rocknroll movie, put on some Golden Earrings and work on your MOONTAN!"....

Thursday, June 1, 2017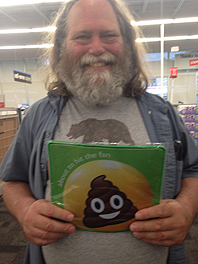 saturday 27 May nice day and Ken and gee julie attend a Lebanese festival near Hellenic College. Our Lady of the Cedars Lebanese festival and what a blast! Ran into Joseph and Nabil from Middle East and their sister plus Fred Ozone as Uncle Tounoose demonstrating traditional Lebanese dancing. Music be slammin'; think of the Morrocan musicians on Page/Plant '94 tour (versus Highland/Kaiser '17 covering "reincarnation"). We picked out some tsotches for my mother ("oh, are you two brother and sister? you keep saying Ma"; answer no unless my Ma marries Julie's paterna!) Gee Julie says spinach pie is almost as good as Greek. Combo plate was some good hoggin' and the new generation of Lebanese-Americans, First was a couple dressed in black with the guy wearing a Descendants shirt, but if I wanna talk punk rock, I'll hang out at a scenester show..."all I care about is the food"-Eric Stumpo, Plan 9,1984. My further notes say Jimmy Jay WMEX played Stones "around and around" and "spider and the fly",12x5 and out of our heads being MAJOR CLub Linehan-ago-go influences on my lead giztar playing. My apologies for NOT going to Cal Cali presents the Lyres but after $50 in raffle tickets and standing outside the Mass, I HOPE to fuck I bought a "stairway to heaven"!!!!! otherwise, staples in rosindale has a skata emoji that says "about to hit the fan" ".....
| | | | |
| --- | --- | --- | --- |
| Josepf & Nabil | Kenne and Uncle Tounoose | Gee Julie & spinach pie | The Combo Plate and Gifts for Ma |
Friday, June 2, 2017
"sunday 28 may 17 Rat beach party. c-note hull mass. Benefit for opiate awareness ($2000 raised; prevent Future Mark Girouxs from happening!). Tokyo Tramps opened, very Robin Trower and Yukiko did a Jay the Jet Bruce solo in high heels during "rolling and tumblin'" not to be missed! Climate Change is Mike Weddle as Dino Valenti, two members of Harlequin and Al Hendry, clann Henderson, whom has jammed with me at Granite Rail, quincy mass., damn good drummer. club-linehan-ago-go, always good COZ I'M IN IT! finale: "The Stroll" and we had ladies knew how to do that ole dance! "I want to be the oldies band from hell"-MJ Quirk.....no wonder I.M. involved. Thigh Scrapers keep getting better and better: saw Dolls do "chatterbox" bottom line april '74, suzi quatro opening and Brian and all the YOUNG dudes gave me flashbacks! ending with stooges "1970", a DAMNED good choice all that was missing was John Keegan on sax! Harlequin ended the night, Matt Gilbert, Reno, Al Hendry and Bribo on all important rhythm guitar! (hold Matt's endless noodling in check and I mean this as KENstructive criticism!). Jonathon ButterSCOTT and I discussing the psychedelic influences; he says Soft Machine, I say Pretties For You, alice cooper; surely late '60s Pink Floyd-inspired. Jonathon: "didnt people used to walk out on Alice Cooper?" I remember when only four people in the room for the Sickness at underground 1980! and, true to form, as a senior citizen, rejected by Creem fanzine writer, I DID fall asleep during Harlequin but no Gee Julie photos this time....whenever the Gizmos headline, I get in a lil nap, wake up and....Kathy Griffin fired from CNN and richard nixon aint president! 8-tracks extinct....call me Rip Van Highland! (and no Van HALEN either!)".....
Climate Change Band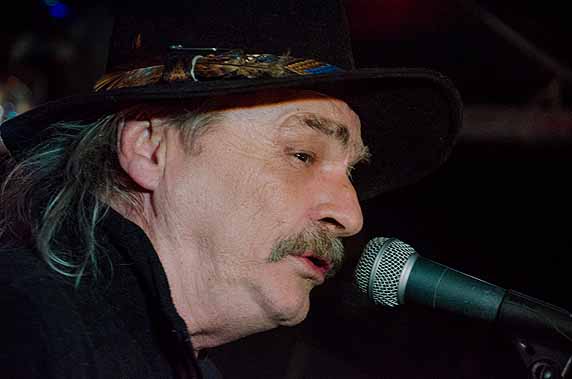 Mike Weddle - Climate Change Band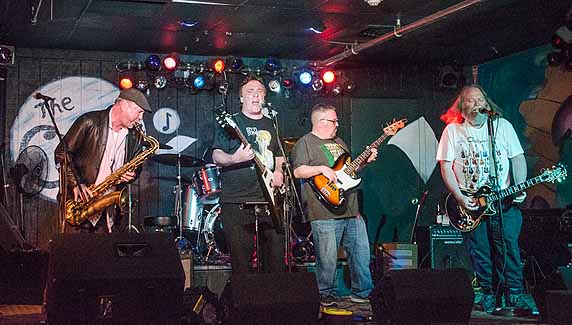 Club Linehan A Go Go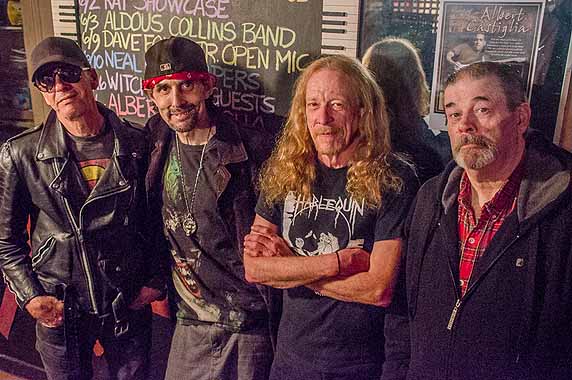 Harlequin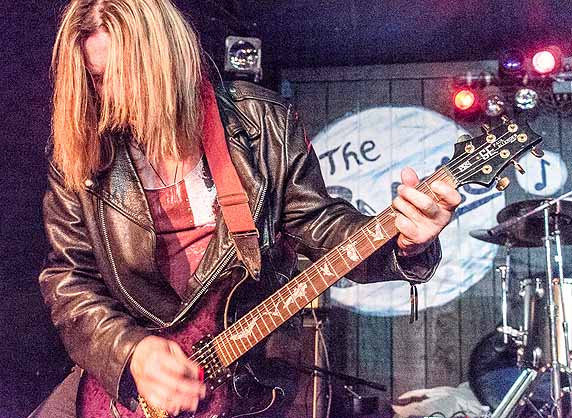 J Christopher James - Thigh Scrapers
Johnny K. - CLAGG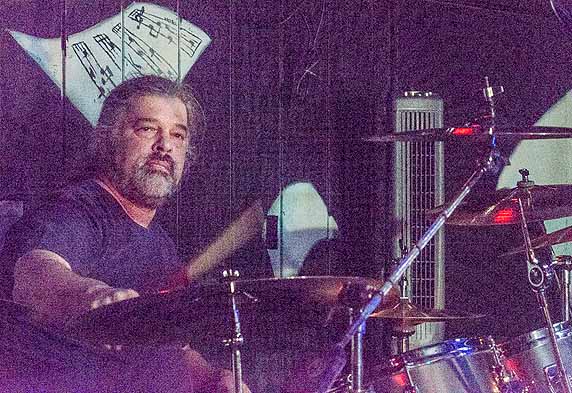 Michael Erhard - Thigh Scrapers
Brian Young Thigh Scrapers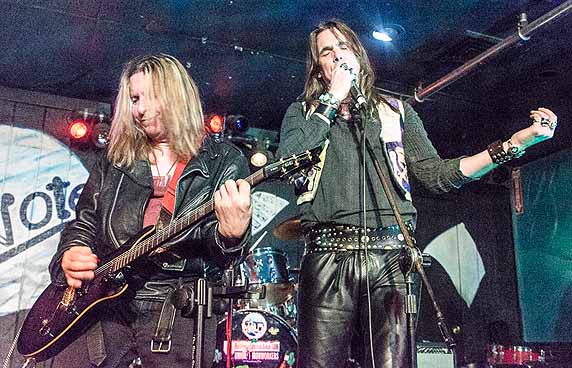 Thigh Scrapers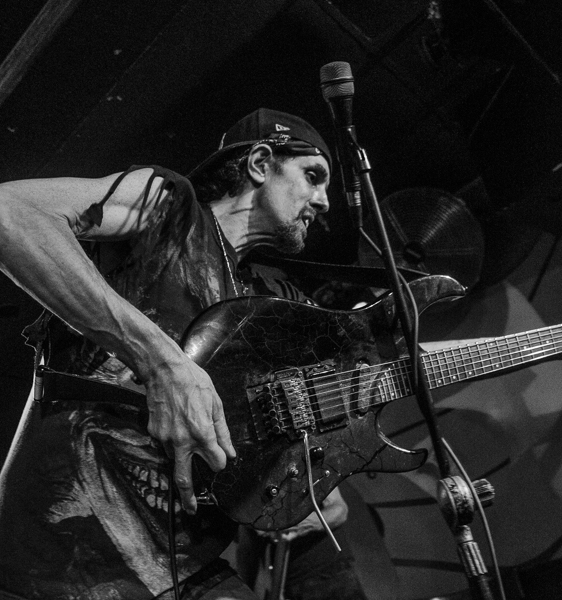 MattGilbert - ClimateCangeBand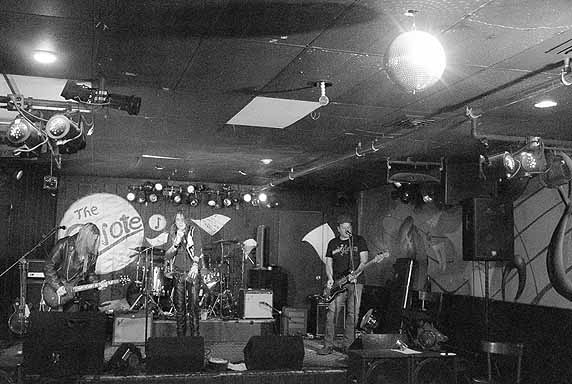 Thigh Scrapers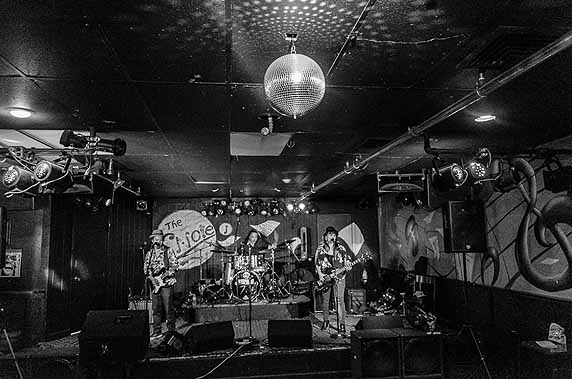 Tokyo Tramps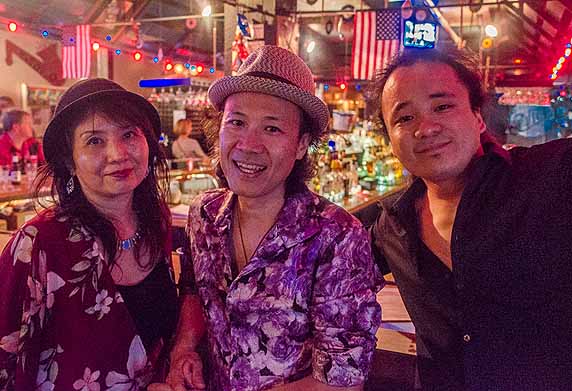 Tokyo Tramps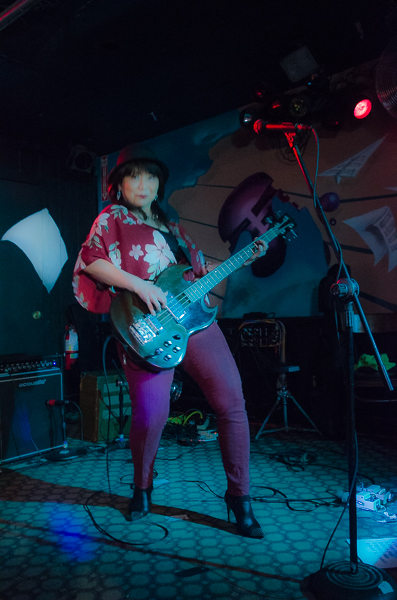 Tokyo Tramps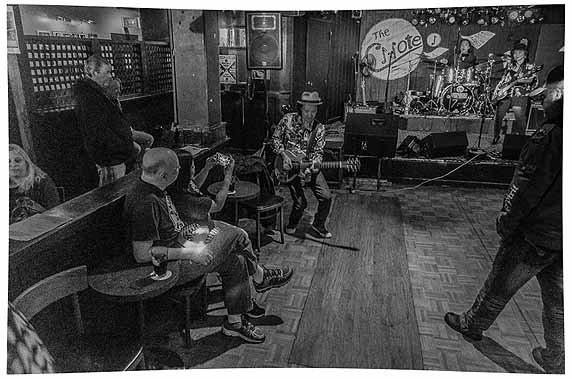 Tokyo Tramps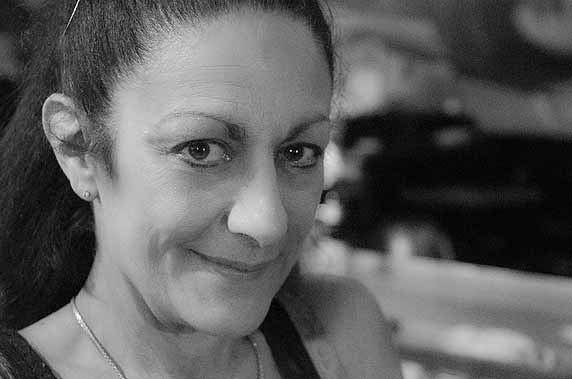 Working hard behind bar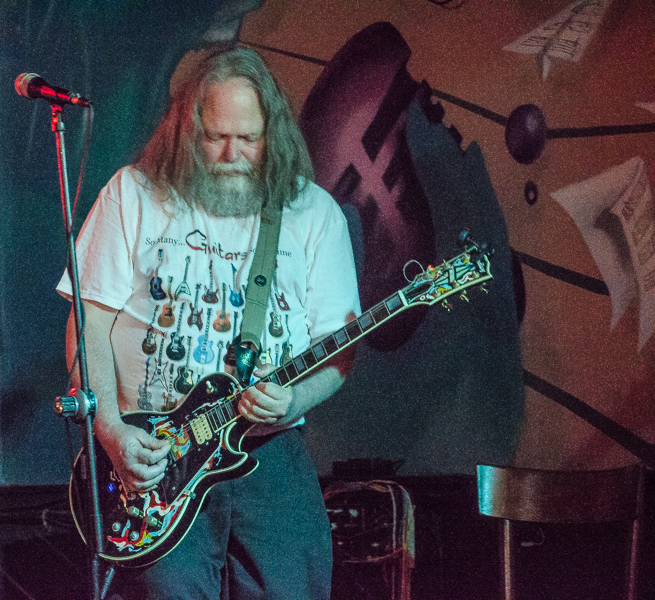 Kenne Highland - CLAGG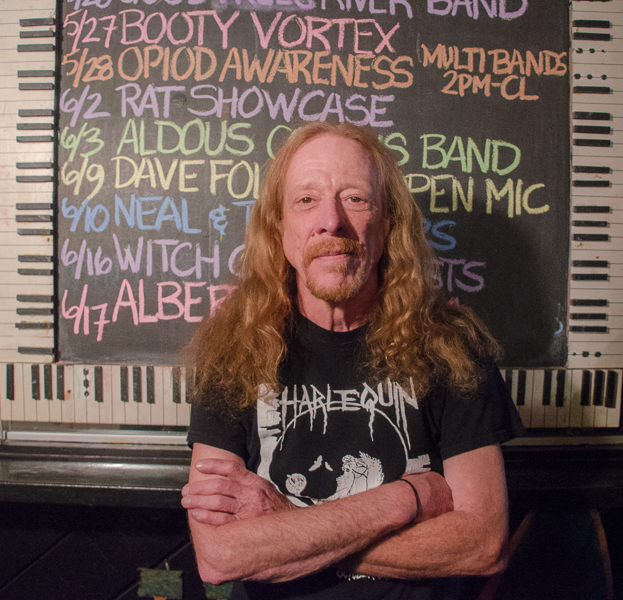 Reno - Harlequin