6/11/2018
Monday, June 4, 2018

Saturday 2 june 18, had a AMC common pass left over from work and my "Best Bette" was The Gospel According to Andre, very highly recommended! Future Vogue editor (six foot six!) born washington DC 1949; me born quantico virginny, he lives with his grandmother Durham, NC, Dad gets station Camp Lejeune '58-'63; Andre is in ninth grade while I duck and cover in first grade Jacksonsville, NC. He goes to Duke library, reads Vogue. His other fashion inspiration is folks the Baptist church wearin' their Sunday best. wikipedia biography says 1974, he starts working for Andy Warhol and Interview; by then Lydia Koch Lunch has ran away from Rochester, NY and in 1974 I WAS playing in O. Rex, Solomon Gruberger wanted "Feel My Love" out as a 45, but since Andy Warhol hadn't discovered us, we weren't the next Velvet Underground (though another Southern boy Eddie Flowers thought we sounded like the Godz on ESP!). Ok, so Andre doesn't really need to "Be More Flamboyant"; the capes are like Solomon Burke and the caftans!....maybe I should try that for my 295 pounds of heavenly joy! (size 13 shoe like Howlin' Wolf too!). And let's not forget to Obama inauguration Andre DID dress Michelle and as for 2016; as he narrates it THEN on film, Ivanka DOES have fashion! you're right, fuck politics and read Vogue AND the Boston Groupie FASHION news! (ca. 1978 there really WAS punk fashion, modeled on UK! I saw it at Cantones! "where does he get all those great haircuts?")

Tuesday, June 5 2018

Sunday 3 july 18;back in '73, jam with O. Rex and see alice cooper/flo and eddie madison square gardens. "kicks just keep gittin' harder to find"....so I went to fresh pond circle and caught Telugu film OFFICER; hurray for Tollywood! a dirty cop has mob connections, he's investigated by a very suave James Bond character cop. Ravi Shankar's keyboard soundtrack is quite Bond-like. There's a love interest cop with plunging neckline who's also a crack shot; my real Wife! I saw our suave hero cop remove his shades and with his martial arts skills knock out FOUR armed dirty cops! after, 6pm-10 pm, german meetup group at Asgard, mass. ave. meet a native Telugu speaker who studied french and online has studied German for four months (more fluent than I), once i changed the subject to Tollywood, we DID agree on something; when dirty cop says "we're forming a new company" or "we have wiped out that company", that is Telugu for "mob", so, plot spoiler, the dirty cop was running a mob with other rogue cops and blaming murders on other mobs or "company".....a wonderful day at-large, cultural exchange, "pride and joy, etc'!" (Flo and Kenne!)".....



Wednesday, June 6, 2018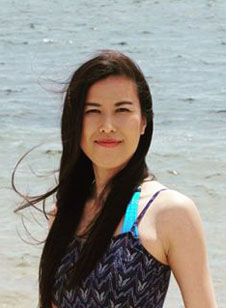 Yoko Kowata

monday 4 jun 18, birthdays for Ken Highland and his Hello World Berlin "customer" Pierre le Coutre! This practice is for Sunday 10 Jun 18 Midway or as Miss Lyn asks "when are you doing the gig with Billy Connors"? He has five pm slot right about tyme BGN goes "to press". Gig calendar filling up, who woulda thought Club Linehan A-go-go was gonna be the "go-to" "party" band BUT we're "the Kings of the Party"! So next gig after this JP gig is Jeannie Johnston in JP. friday 22 June, summer solstice with Kid Gulliver and Stigmatics! Tonight I'm free to catch a Russian all-star jam at Ryles, closing soon; and as jazzbos, John Keegan and i worked out horn and guitar solos AND future song: Electric Flag's "Killing Floor"! (Keegan suggestion; why does a 295 pound former marine do an Electric Flag cover....BECAUSE HE CAN!)".....








Thursday, June 7, 2018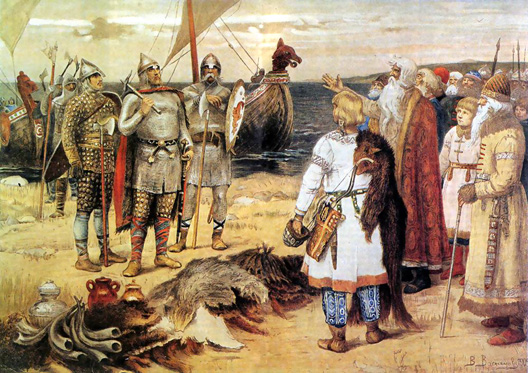 The Rus People

day of Wodin, 6 june 18, got invite from the Rus in Boston (wikipedia: the Rus were some Viking group that settled Russia, comrade!) so i went to; "Big Russian Jam at Ryles: all-tyme favourite songs". 7 pm til 830 pm; who says Happy Hour is extinct? $7 cover and i got bang for MY rubles! notes from facebook wall: "piano/bass fiddle/accordion/violin. kinda gypsy sounding and reminds me I bought the Doctor Zhivago soundtrack back in '68. My ignorance whets my thirst for more knowledge! (I like that: like Archie Shepp on a WHAM rochester NY AM jazz soul proclaiming "I got sunburn on my soul!" after 13 year old Ken Highland purchased On the Road at Lift Bridge book shoppe, Brockport NY, Bob Gulcher Richert's senior year at SUNY Brockport), and nice to hear comrades speaking!"....beats the shit out of the NSA tappin' the Kremlin phone lines....one song sounded like: "besame mucho played by Stephan Grapelli" (do your Gypsy jazz research!). "dancers look like they're doing the tango, introducing songs in russian". "those were the days"....of course! based on a 1920s RUSSIAN FOLK SONG, nice to watch drunken Russian clapping along like a polka party going "OPA!" (and THAT was a tri-country blend!). "clarinet added; kinda klezmer"....making sense, the whole scene was ultra-eastern European versus my western European dna; ALL the wimmen looked like Ivanka in designer jeans and high heels; comrade! My real wife! Just call me Lee harvey Highland! spoke with the ryles lady whom runs the wednesday world music jam thangs, ryles closing end of June and we agree would be a "big hole" for this kinda world music....shit, i almost felt like Brett Milano! though i was just some guy grabbing supper and at my advance age, I prefer sit down supper clubs, food AND music, cheaper''n a damn rock club that's a fact....They did NOT get me for another $7 cover coz waiter forgot about my check....I coulda done "chew and screw"......what the fuuuuuuccccccckkkkkkkkkk......but DID enjoy Latin/Brazilian jazz jam, YOKO KOWATA (she's on facebook, gig listings!) damn good "girl from ipanema" type singer, has videos on her page, nice relaxing, Brazilian (except for at a football match and I WILL be covering World Cup! or Copa Mundial!) even if it took two hours by bus/train to get out of Inman Square (though I coulda visited Raggs and Mister Peeks!), probably my LAST chance to be in Ryles....review of memories: Gina Howard and Nancy Nageroni doing under the dome or something, Abe Rybeck, theater offensive; Latin dancing upstairs (only once!) with Tomas as my instructor (I SHALL show you my salsa moves!) and lastly, Tokyo Tramps at Ryles! otherwise, like Jack's, I'd be peeping the window and now two Cambridge clubs gone, then and now, "still i'm sad""....

Friday, June 8, 2018

Thor's day, 7 june 18. Greek night at Shiraz Cuisine with REVMA. Shiraz is in Watertown, Persian cuisine. Revma have facebook page. I remember BEFORE Billy Ruane, Hopelessly Obscure bassist Jim Condon, who took TOO many rides of Marakesh Express lissenin' to Brian Jones Pans of Joujouka album took me to the Middle East restaurant, upstairs was dark, tables, we were hashished and they had the Arab music. ghost of Jim Condon with me in watertown (settled by Dad's ancestors!) where Jim died. my notes: "violin sounds like "black angels death song". keyboards are "sister ray"-ish. Oud and mandolin sound like ostrich guitar. singer chants like Nico and her harmonium at Jonathon Swift's, Cambridge. percussion could be Angus MacLeish. this shit is excellent! " But how much DID the Velvets "borrow" from Middle eastern music for the first two John Cale albums? Music excellent, food excellent and who knows what invites i honour next week from facebook? weekend looks like Saturday fado in east Cambridge, sunday i back up Jody Moore at Midway. If one is NOT having fun here's Fiddy Cent for doctor kevorkian who damn sho' don' give a ficken";.......