6/21/2021
Tuesday, June 22, 2021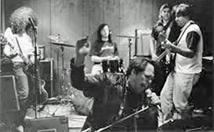 Kenne Higland and the VSKs

"Saturday 19 June 21 215 PM (AFTER news of purchase of Grovellors 45 in Paris). Dino Records: "would you like to do liner notes for Vatican Sex kittens cd?"; Sure, I can explain all those sober George W Bush (my cuzzin!) lyrics I wrote."any ideas for name of record?"...I have never named a record or a child in my life...either, not too fussy or don't really give a fuggy...."VSK gives you a great big Kiss"; I like it! Tho image should be more Hanoi Rocks covering Dolls songs; today, I'm trying to "Be LESS Flamboyant"".....

Wednesday, June 23, 2021

"Saturday 19 June 21. I walked past the OPEN regent theatre and heard someone say "hey Chachi!". A NOT ONLINE (fuck that shit!) actual LIVE Sir Paul salute with Mr Losing Your Lunch Over the beatles and a lotta dad rockers with less hair than I walkin round in Beatle t-shirts. We want the theater and we want it...now....Mad Painter did 13 songs and are stage ready for day of Thor Ides of July whatever the fuck P.A.s lounge is called (That's Union Tavern Kenneth-ed) . Schmel herbie Hind (guitar) claimed my A bass note on E string on 18th fret 'sounded like Grand Funk"; yes! Grand Funk Live album and mel "aries" Schachter a major bass influence. Alex Gitlin on that Hammond organ sound hit a bit of Felix cavelieire (rascals) at one point, Al Hendry on drums and the return of Natalia on vocals; she and Gee Julie harmonise well. even Mrs Alex was there! Highlights of ride home; Schmel herbie Hind drops me off at Groupie Towers II and in between discussing Coast to Coast Am ("I last saw Jimmy Hoffa in Detroit May 75"; my Dad's mother's funeral; I was in Detroit also! "There are no coincidences"). I did jump and roll as Schmel drives the RIGHT way down a one-way street blasting "Two Timer" off Kiss's Dressed to Kill....am I in Bloomington Indiana 1975? (I wish; the music was better!)"....

Thursday, June 24, 2021

"day of Thor 24 June 21. Kid Gulliver covering Bee gees "I started a joke", like Peppermint Trolley Company, "come rollin' crost my mind'. (Facebook newsfeed actually - watch/lissen' here.). As much as Kenne Highland's Air Force is the 1969 soundtrack to Altamont, this Boy Joys cover is as 1979 as a release on KleenKut! (that was ken Kaiser's T-Neck NJ label and the ladies in this band DO know him; " (Lydia)Koch and sympathy" for all!). Ok matching New Wave outfits: warm in Boston but "Hot in Cleveland" (sadly, Valerie Bertinelli and I both descend from Charlemagne; caint marry mah cuzzin now can I? or trousers fall daown now either!). David Armilotti is normally a Neil Giraldo guitar player (to Simone Berk's Pat Benter?) but this time, Blowfish calls them trills maybe?, echoing Thrills at cantones in 1978 AND Ken Kaiser doing Nokie Edwards riffs on the korps kover of dave clark five "I'm thinkin'" (we also recorded "shiska like you", but Simone has unfortunately leaked her DNA results to me, which is being guarded by L/Cpl KE Highland at NSA, Fort Meade, Maryland). Simone sans guitar; the once, but not At once, she put down the guitar and girl got moves,yo! GLiDER's "dum dum boys" had 'stoned out looks from the crowd". From one front "person' to another (don't you just love when i'm politically correct, gender-flecting all the way?), I'd ALMOST say ditch the guitar which I told to Miss Brooklyn before she joined Da Rods as Broad Stewart. My distant cuzzin Justine Covault (oy! sign me to your label! This is elder abuse of your Uncle ken!) DID ditch the guitar for her Ronald Reagan-era bass roots (Quest For Tuna! who DID NOT cover the nervous eaters "smell like fish"!) and she does a great Dee dee Ramone. before I speak of "She's got the beat', I have said Simone sings like pre-disco Blondie, but THIS vocal is more Go-Gos BUT another Blondie KEN-parison is Sandy Summer IS Clementine Burke! "SHE's got the beat"! ya aint got a good drummer, ya aint got shit, "I aint got you" and Dick Clark wouldant give it an 85, no one could dance and "the revolution will not be televised"! Already in my top ten and the year aint been half over yet! (sic: BGN, 1978). "we return you now to your regular schedule viewing, do not adjust your set' and to quote my Buchannon and Goodman '50s 45s; "Goodnight earth people"! (Miss Lyn and jack Kerouac has same Lisotte ("the drunken fool") ancestor in Quebec City so you want fucken keroauc on steroids, stick THIS up yer derriere "on the top of your shelf"!)" (and I found, and gave to WA, a first edition copy of The Town and The City!!!-ed).....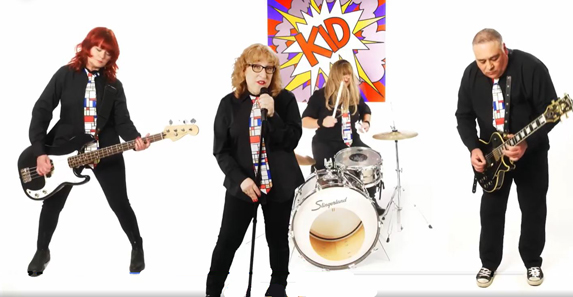 Friday, June 25, 2021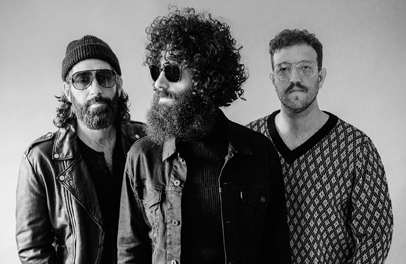 GA-20 , yup hairy bearded

"Friday on No Mind 25 June 21. also in news feed from some blues site; GA-20 (name of band). "GA-20 does Hound Dog taylor. Try it...you might like it!". listened to video: three hairy/bearded hipsters, two guitars and drums have that raunchy Hound Dog sound; "punk-blues' if you will, in a Jon Spencer vein with Savoy Brown-cum-Alvin lee growled vocals. really dig this a lot! lead guitarist has a capo on fourth fret maybe (Airplane Woman capos of first fret; she told me at "Not too shabby at abby"). rhythm guitar does bass lines just like Brewer Phillips. Speaking of which, on my vacation day Monday,taking my Willie Loco PM Dawn nap I awoke to WMEX 1510 AM; "touch me" by my distant Doors cuzzin, that Lizard King, THEN "Smokin in the boys room" into "whole lotta shaken goin on"! Cub Koda woulda been happier than a Porpoise Song being followed by a "yaller Sun record from Nashville" (to correct Mr John B Sebastion, that's 704 union, MEMPHIS, Sun's address and, being bigger'n Elvis AND married to my cuzzin Linda garreau, I DID induldge in a fried peanut butter and banana sandwich c/o a $1000 royalty check from those Vikings Sator for covering "Kiss of the Sonics"; no royalties from Sirius radio tho...Oy!".....

Saturday, June 26, 2021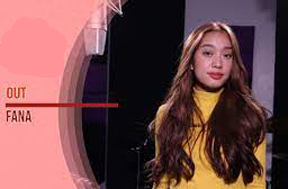 Fana (curlier hair in video!)

"every day is a Saturday 26 June 21. channel surfing with morning coffee ("TV eye on me" for stooges/rocknroll reference) and channel 532 was on (?!). TFC; the flipino channel like them on facebook! regrettably, I was never stationed there but when I was at camp pendelton, Cali, my fellow marines had come back and could talk tagalog which to a 20 year old "wild eyed boy from Brockport" seemed exotic. Fresh Take was the show and like THEM on facebook. (FRESH TAKE!- TFC The Filipino Channel/ facebook). I am "following" this and artists I heard/liked: Fana did "Out", she has Beyoncé tresses and you CAN watch the performance I saw! Sam Concepcion has been performing since 12; holy Michael Jackson! and he wears a broad-brimmed hat and suitcoat performing "I loved you better?"; he was the sensitive balladeer, why did my woman leave me, modern r & b music. Bemused was I as he tossed "bro","dawg" and other hiphop slang into the convo, yo (ALL them moddafockas wanna be K. Dawg, yo!). This show airs both days the weekend, Sat-dee AND Sun-dee like Ap Ka manoranjan (the Indian "for your entertainment" show I usedta eye in the '90s, yo). And now BACK to rocknroll! (God gave the Devil's music to you! straight up from de debbil hole!). mad painter 930 pm Union tavern day of THOR Ides of July 21! (Thursday 15 july 21 from the KENglish). ALSO, since Miss lyn HAS said "Kenne what about YOUR band?" Negotitations for gigs with Tsunami of Sound and another with Greg Allen is 'discussed, not KENfirmed"; oy! I used a little Lt larry Newman guilt on them, mine via the Gruberger Brothers! GLider also in da mix, yo, Cal cali be chillin' in Boston with his mama,y o (I should eternally talk like this: "I am a pain in yo' ass/ I am a really annoyant"...)...so THREE bands and gigs being "discussed" til Halloween. Neither Covid nor Joe Vig (read my interview in club bohemia blogspot!) will keep down this hard-chargin' former marine! (my gunnery sgt. "baby" sister informed me; 'youre not an ex-marine; you didn't get kicked out". Yep, honourable discharge....my other discharges...."Oh Well" (parts one and two)"....