6/22/2015
Monday June 22, 2015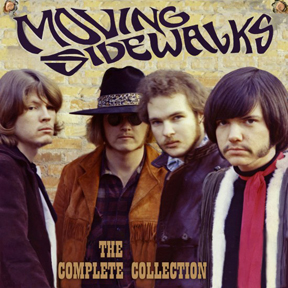 lissened to, on youtube: BOTH terry knight and pack albums, Moving Sidewalks, BOTH frigid pink and the 1967 Knowbody Else! (early psychedelic Black Oak). WRKO Gun Talk: "do you have a memory of goin' huntin' with your Dad; call in"...answer: NO! my father was a Marine photographer BUT, he also was "The Hunter" which leads into conservative Bill Cunningham (now, c'mon, y'all KNOW i lissen to this stuff coz i aint got no TV!) "and you're a fine american"; can i sell him "amerika first"?; admits his dad, bill cunningham sr. was a WWII vet AND an alcoholic...yep, that's all I learnt in the Marines; how to drink! AND Gun Talk kept having ads from the Freemasons?!?!?!? COULD this be a kenspiracy theory and am i looking for 39 when 39 isn't there?
Tuesday June 23, 2015
FINALLY, since 1972 tracked down who did "this precious tyme" by PF Sloan (a terry knight and pack 45<MJ quirk and i cover the flip side "love love love love love"): BARRY MCGUIRE! second album, follow-up to "eve of destruction" (I was reading Book of Revelations when this came out and chickens now come home to roost!). back-up vocals were mamas and papas! ('65). read some clasic oldie type blog; Lou Adler heard Michelle and Cass and took OFF Barry's vocal of "california dreaming" (on same lp), obvious who had the hit....it's like byrds vs. rising suns on columbia or me vs. the Bags on stanton park...gee julie and i lissenin' to classical chinese music on....WILD! (they moved outta the 'hood, quit doin' r&b, moved to quincy, large chinese audience there, so chinese progamming!) coast to coast was talkin' 'bout UFOs and gun control and wall street journal news of weird: lady wore skinny jeans, had to have them cut off coz they cut off "circular circulation" (GTOs!) the presenter: said "bring back the '90s! remember when all the jeans and all the shirts were baggy?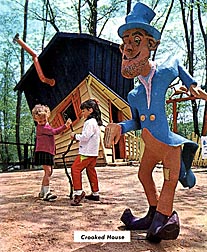 Gizmos World tour 2014 cd is OUT NOW according to stenson eddie flowers;our first ep 1976 and may we do 40 years more!.

Wednesday June 24, 2015
Ken and Gee Julie at cee-ment pond at health club, only i fell dead asleep in lounge chair and she went onto Yoga class (I take YOGI class, mister ranger, sir, majoring in pic-a-nic baskets!). BUT did ride My White Bicycle, watching NCIS; Ma is a fan coz Jethro Gibbs was a gunnery seargeant like Dad plus innumerous references to quantico, virginny; they met, me born. BUT my deja vu all over again was a reference to Prince William Forest; that's a forest outside the Quantico gate and in the pre-Beatle Manassas, Virginny "days of my youth", I BELIEVE there was a StoryBook Land there; a kid place you could visit and forest playhouses were; 50 years later all that wood is rotten, like Johnny; will have to ask Ma about all this!.
Thursday June 25, 2015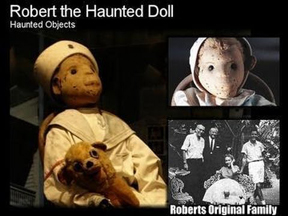 Ken and Gee Julie at ce-ment pond, i had a po' boy at the Jugo's thar AND watched Duck Dynasty whilst on My White Bicycle...and my "Nocturnal Emissions"= coast to coast, check the page COZ Robert, the doll CHUCKIE was based on is an evil doll, IN a museum, called ROBERT...hmm, DOES remind me of Robert Kaiser, evil twin of Kenneth Paul Kaiser, so HELLO UNIVERSE!....
LOVE this: everything big foot dot com! all i want for my 60th birthday is Bigfoot merch! actually DONT waste yer money...
Friday June 26, 2015
I been researchin' Danny Weis on guitar; Iron Butterfly HEAVY (Kim Kane stole a riff from "iron butterfly theme" for afrika korps "buzz stomp"!) and been diggin' Rhinoceros on elektra! they cover "you're my gurl (i don' wanna discuss it)" which I got into on rod of clann stuart's crushed velvet suit Gasoline Alley album BUT it IS a 1967 lil richard toon...answer song to "you're my gurl"...." when i go out i'm NOBODY'S GURL"...friday 16 october 76 after first Ramones gig in DC; it was easier bein' in the field for 3 days at Quantico, virginny and, as a buck private, I got stuck cleanin' the ole M-60 machine gun, THEN seein'/meetin' John Ramone!"
from some classic rock facebook page got a youtube of sabbath doin' Crow's "evil woman (don't play your games with me) AND there IS a facebook "like" page for The Crow band, still playin' Twin cities of the mind, Minnesota biker fests! fergit the castaways AND Prince; THIS is minnesota's best band ever! (Husker Du also, but bob mould hails from that northern NY prison outbreak, so he's "winner by elimination"!)".
Saturday June 27, 2015
After Dining At Atwood's and watching Tim Gearan set up, Ken and Gee Julie had on Country Music Oldies 1330 AM in the ole pickup truck 'bout 9 pm and it was the gatlin brothers with "Houston"! as we parked back at the ole double-wide; "and now here's Boxcar Willie"! BUT, on my lil battery radio; George Jones "the grande tour"! George in mono, man! AFTER Gee and i harmonize with Miss Lyn on "if drinkin' dont kill me" whilst droppin' her off at the Groupie Towers II....10 pm was ole friday night nostalgia with Fred Allen and CARMEN MIRANDA! and THAT is about as gud as it gits!".
Sunday June 28, 2015
3:26 pm saturday was on "incestry.com" discovering my great-great-grandmother Highland's Jacobus ancestor was from Tilburg, Noord-Brabant Holland 400 years ago to New Netherlands; due north of Belgium and Vincent Van Ear went to art school there...kenneway, that was the passing of William Borgioli, Real Kids, glad I DID ring in Y2K watching the REAL Kids, John/Paul/George and Alpo, last song was Billy wailin' his ASS off in "Reggae Reggae";I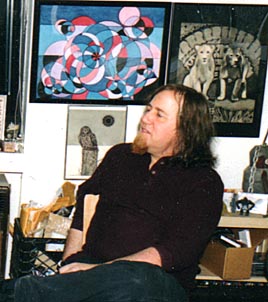 was in Varmints summer '91 but THE best lineup was the last, whom made the "Boston Cream" cd; Billy always liked my Nancy Neon shows with "kenne highland and his gang of krazee muthafuckas"...we drank a lot of beer together and I BELEIEE he saw BLOODROCK! (knowing me, i shall probably share Boog stories and our mutual love of classic rock="we went to different schools together"). as Billy DID write/sing; "Save Yer Breath"....so at least him and Alpo are jammin' in Dizzy Lizzie again
from a Bloodrock youtube: "dudes, i saw Bloodrock open for grand funk at the boston common in '71, man"...I LOVE these comments! like punk never happened! as is, William Borgioli (who, like mark farner, has cherokee ancestry, as does Mark Lindsay...look out Miss Lyn -she had a crush on both of them!) woulda been 16 and in junior year at a North Shore high school; Billy WAS kind-a farner-esque in his look/songs/guitar-playing which is why i enjoyed playing double lead guitar with him in the varmints in '91...kenneway, i wager young Bill was there to see Grand Funk, and like youtube comments "but dudes! Bloodrock blew me away, man!""..