7/4/2016
Tuesday, June 28, 2016

Saturday night I tuned into my Facebook friend Jimmy Jay's show on WMEX and it was super! Kaiser-friendly hits like the Riverias "California sun", "Surf city" in stereo coming outta one mono speaker and plenty of Beach Boys for Beachmastering...besides "you won't see me" in one channel stereo (Paul's lead vocal buried; left channel? I forget)...there were TWO totally Kenne '50s oldies: Little Richard's "true fine mama" and chuck berry's "promised land", no not "obvious" "Tutti Frutti B. Goode" hits...Gary Puckett called in from happy together tour in Lynn...afterwards came that disco show but fucken Tavares doing Jesse Belvin's "goodnight my love" and DRAGGGGGGINNNNN' it out with those harmonies....lastly, at midnight, before coast to coast was a comedy show with comedians talking about having a rumble in the parking lot of Kowloon's Saugus and also "how rough Nick's (comedy stop)" was...if I'm gonna die from the heat, lyin' down, lil radio, THIS is entertainment!"....

"Gizmos go fund me ante being UPPED to special acoustic performance PLUS a handwritten Kenne Highland letter! God HELP you if you can read it...and, since BREXIT is in news, my last English ancestor did HIS Brexit 101 years before I was born BUT, being from the Reading, UK area, he was just down-river from first Sabbath album cover mill, so..."oh no....please God help me"....

Wednesday, June 29, 2016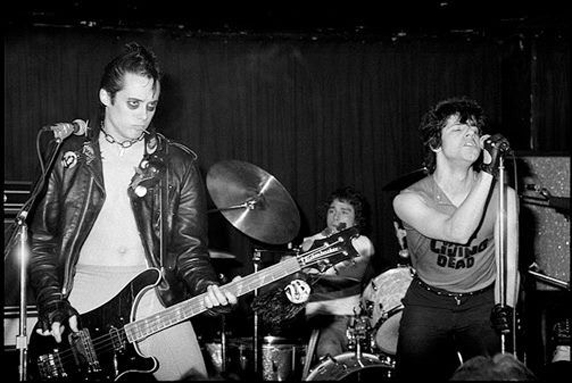 Early Misfits
tyme for to promote gigs: sunday 10 july midway 715 pm set with Tokyo Tramps plus Buffalo Bills fan Drew Townson, a good Hopelessly Obscure practice with THREE "new" songs: "NY Punk" (Kaiser as Solomon, me as my cuzzin Martha Hull); "I wanna burnout" (the Korps TRY singin' like Martha Hull though she and I DO have mutual Hull ancestry!) and the SATOR $1000 royalty check arrangement of "Kiss of a rat", written by me age 17, 8452 ridge road Brockport NY; 20 miles east a 14 year old gurl name Lydia Koch was goth gurl wantin' to be in house of guitars commercials. NOW it turns out Ken Kaiser placed an ad in the NJ paper advertising for "punk" and from NYC: "hi I'm Lydia Lunch, i've been in the papers" (age 18, there's a youtube). she wanted to know what WAS the Teaneck punk scene (answer: Ken Kaiser and his ramones albums! though Columbus day '77 we did see Danzig at eddie's lounge, teaneck (it was The Misfits -ed) with Du Waves, i think they called...then Kaiser went into "remember when we were backstage with Poly Styrene?" (X Ray spex, MAx's gotta google THAT march '78 date) (I'm sure that was CBGBs-ed) . so since I'm in a multitude of bands at my age, hopelessly obscure gigs: sunday 10 july midway; august-frank rowe's birthday; September-Portland Maine with Robert of Clan Mackenzie's band. more to come? black to comm!!"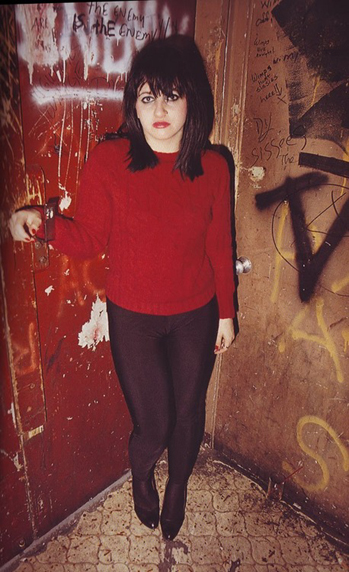 Lydia Lunch
"sad to hear of Youth In Asia of Parker the cat BUT ida may: on an episode of coast to coast the souls of your dead critters are all hangin' out, rollin' over in clover etc. and since Parker was a cat who saw in mono, i know he's being petted by big joe turner AND bill haley who are singin' to him " shake rattle and roll"...."I'm like a one eyed cat/peepin' in a seafood store"...Parker likes that! also, kicking out the iPhone five jams, watched an aussie documentary on youtube on tazmanian devils! babies are called pups and they usually have a litter of four...things to amuse Gee Julie with o'er brekkie...Parker still alive then..."....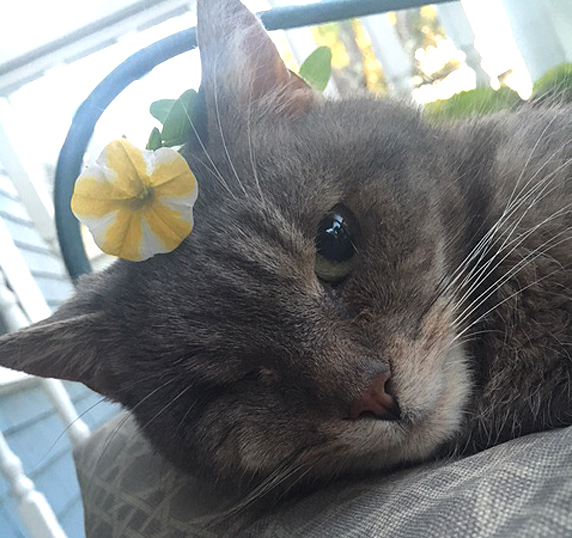 Parker
Thursday, June 30, 2016
"last night was a Club Linehan-ago-go practice, MJ Quirk aggressively booking and choosing covers...leant two Butterscott songs for Dawn's memorial Cantab ides of july; one sounds like the sweet, other is kinda "devil in her heart". chuck berry's "sweet lil rocknroller" added to the mix, i remember Brownsville station's cover, so Cub Koda WAS proud....a lotta gigs happnin', John Keegan has a chart but let's NOT forget Rat Beach Party! 30 September 16, 399 years after my Knotts ancestor arrived in Jamestown as a CONVICT!!!"...

Friday, July 1, 2016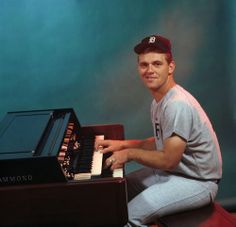 Denny MacLain

40 years ago I was in parris island watching the sands of iwo jima; I wanted to be John Wayne Nugent; saw Ramones next month camp pendelton, then I wanted to be John Wayne Ramone! 40 years later, still alive and well, let's try to get the business of gigs out the way: donate to Gizmos! hopelessly obscure 7:15 pm sunday 10 july 16 at midway! Saturday 1 October, Highland/Keegan host Rat Beach Party and Hopelessly Obscure close the night! lastly, had a half hour conversation with Smitt E. Smitty (drums/fez for Figures on a Fireking) and I can't tell you the Alto Reed story (John Keegan would blow that mofo away!) but in HELLO SUZI, we wanna cover cameo-parkway Michigan garage 45s like the ones I bought from alan betrock (RIP) back in '73! NY Dolls and Smitty's tale: there was a dee-troit head shoppe booked the Dolls and promoter was....Denny MacLain! I saw his photo in LIFE in '69 playing organ and my grandmother still alive in Detroit....Smitty says you can friend Denny on facebook and he has NO filter!!!!! lastly, lissenin' to danny stiles on WRCA and he played Charles Brown's "driftin' blues" (saw him Lowell folk festival '90s; THAT is happnin' ass end of this month)...anyway this was the ORIGINAL 1945 ALLADIN 78 rpm!!!! played by a posthumous dj who said his site is www. danny stiles or sumpin' like that...remember, my Dee-troit dad had german immigrant in Trenton, NJ and welsh immigrant in Delaware ancestors living in THAT region 4 july 76 AND ancestry.com came crost one-a mah DARLING ancestors (dad's granny), will witness by Caesar Romney, so ida may: they had money and b, that mofo signed declaration of Amerika, First!"(Hey my ancestor Elbridge Geary signed that doc too!!- ed) ....