7/14/2014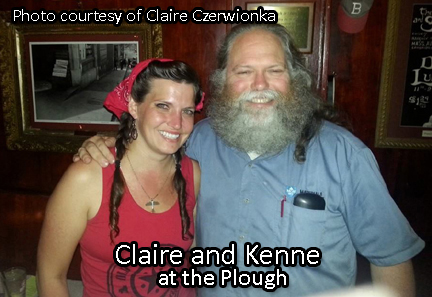 Monday July 7, 2014
Sunday 6 July was a tri-fecta of fun (Ken Kaiser AND Bob Richert both like it when I use sports metaphors!) WJIB 740 AM now has classic country on Sunday morning! "Happiest gurl in whole USA" (Donna Fargo 1973!) and "send me the pillow that you dream on"-1958! all in MONO, man!) critter of habit = Brattle Theater matinee ($8); Snowpiercer played; Bill Xero: "amazing film". My quick review: under-classes revolt against upper classes: Metropolis (silent,1927)-Fritz Lang! also Marx/Lenin Commie propaganda comin' home to roost! quite violent (more'n Clockwork Orange, which seems tame now!) and Miss Lyn likes apocalyptic movies ("forced: me to watch Blade Runner a whole mess-a tymes, but now "I'm So Glad"!) ("i'm glad,i'm glad,i'm glad")....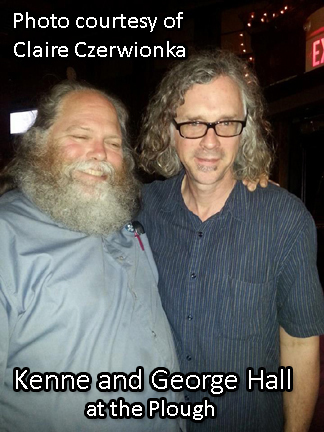 Finally, 4-7pm (i.e. what the hell do i do with day off and NOT WORKING?!?!?!?!?!??!?! i.e. won't deal well with retirement!): Roy Sludge-Lizard Lounge. Duke Levine was back on guitar; noticed a lotta jazzy "Rock around the clock" chords and solos and at least three instrumental "rags" (Danny Gatton ken-parison?) Phoned Gee Julie in Athens (where a Hopelessly Obscure e.p. on Majestic was displayed!) and saw noted record collector Eric Law head acrost the street to Stereo Jack's (where i bought my 78 of Lefty Frizzell's "They Crucified Our Jesus"). Chris MacLachlan (Human Sexual Response) sez his boog-a-loo octet Lookie Lookie is playing the Somerville arts festival, davis square. and lastly, Peter Wolf came in,"all dressed in black", real quiet and carryin' a VINYL album. we kept givin' each other the ole stare-down but I didnt say shit to him coz he didn't say shit to me! Plus the chicken noise on "Chicken Queen", Richard F. Coffee showed me, stole from Full House " hard drivin' man" (stole from Link Wray's " run chicken run"!).
otherwise tyme to elevate my bad leg, lissen to WJIB and hear Tom Jones "help yourself"/Beatles "things we said today"/richard harris "macarthur park";same music he played in ROCK-chester when those oldies were newies! in glorious mono, lil radio!"...
Tuesday July 8 , 2014
I was actually healthy and elevated my bad leg, so lotsa tyme lissenin' to mono lil radio (I could NEVER be "lyin' in a hospital bed"!) WBUR FM has the BBC (us Hylands were from Kent, UK,which is Greenwich mean tyme!); then flip to WRKO 680 AM about 1 am/2Am for Coast to Coast and conspiracy theories, followed at 5 AM by wall street journal this morning. Wall street journal started TODAY 1889, 2 cents, four sheets....i knew my great-grandmother Highland (Ma's 6th cousin) and my grandmother Blodgett, both turned three that year on farms in Ontario,Canada and Clarkson NY; I doubt my farmer ancestors were reading the Wall Street Journal despite their colonial roots. VERY interesting historical piece to lissen to bleary eyed....followed by a 6 AM switch to WJIB 740 AM and Bob Bittner played Beatles "nowhere man" off Miss Lyn's Butcher Album (which she sold to Monoman in the 80's); got inspired to pick up giz-tar and the solo from E-B-A is the "sha-la-la" part of the Real Kids "better be good" if you speed up the tempo! Bob Bittner looking for donations so let's keep this station going!
also, from Bob DuBrow,WMBR, The Gizmos Sunday 12 October, BIG reunion night: Underachievers/Voodoo Dolls/The Bags and many more! more details as they come!"....
(Important info about WJIB Bob Bittner posted this a couple years ago: "I'll bet that you hipsters here know enough about music to know what a good resource WJIB 740 AM is...it's a one man operation run by Bob Bittner, who bought the station's license at a bankruptcy auction in 1991 and saved it from becoming just another addition to the corporate monopoly that now owns most of radio in the US - it is entirely dependent on listener donations for its funding. The station plays classic pop music, mostly from the 1930s to the 1980s, WITHOUT COMMERCIALS [except for an occaisional PSA] and covering multiple genres - you might hear a Billy Holliday song followed by the Beatles, Frank Sinatra or a doo-wop song from the 50's - Bob's taste in music rules the playlist of over 5,000 songs." and find more JIB info here)
Wednesday July 9, 2014
Was at downtown crossing Boston on the MTA and heard my name and it was Michael Ian Isberg on a capo-d electric guitar singing with Paul Russo (capo-d acoustic). Michael in one of those Dorchester caps and white doc martens, Paul in headband and Clash t-shirt; they looked "cool". did Leonard Cohen's "hallelujah" and I joined in for Beatles "day in the life";look for these cats in the subway! This morning on WRKO 680 AM,wall street journal this morning they used Van Halen's "dance the night away" as intro music;for a buncha stuffy Wall Street dudes, they sure use a lotta "rock"...(Van Halen II reviewed by me in radio free rock, shadows myers, second Gizmos drummer, was editor, havent met him YET!) and JUST for Ken Kaiser: WJIB 740 AM, tremelos "silence is golden"! and another Bob "lived in Rochester,NY, now in Maine" Bittner gave me another 99 state street, brockport NY 1968 flashback: "My cup runneth over with love"-Ed Ames (who was from Malden, Mass. right? where my Barlow ancestors lived in colonial tymes)...and lookin' REAL good that the Discover America First Gizmos in Boston lineup is: me, Ted Niemiec, Eddie Flowers, Ken Kaiser, MJ Quirk and Matt Burns...SupaGroup? SupaChick? SupaFreaky? (Rick James was an AWOL Navy vet from Buffalo, NY busted in Rochester or somethin' like that; my Dad's in 'Nam and that goddam draft dodger was where he belonged (hahahahahhahaha!)".......
Thursday July 10th, 2014
whilst strolling through the Back Bay reminding micelf that my mother has a Mayflower ancestor (though the Blodgetts went from Drysdale to Clampett pretty swiftly), then "I Heard her call my Name"; it was Natalie Flanagan! Her and Trick Wallace busk on Boylston street and Dartmouth, kitty korner from li-berry every Monday and Wednesday 5-9 pm. Nat sang velvets "what goes on";proffered me her giz-tar and I taught Trick Wallace "here she comes now" off the Miss Lyn white light/white heat skull cover AND doing a Lou Reed song using a John Surette punk opera pick, so "here's.....Johnnie!" (Ed MCMahon and i both former marines). AND, just for Ken "Gizmo" Kaiser, the WJIB songs of my day were Bread's "it dont matter to me" and Bobby Goldsbourough's "The Straight Life"! Brockport-rock and no wonder I started lissenin' to the STOOGES back in '71".....
Saturday July 12th, 2014
Amelia No Heart, Iowa City Roller Derby, was in town; went to Somerville Theatre channel zero,"female sit-coms during the Great Society" or something like that;'60s sit-coms, female leads, all prefaced by Museum of Bad Art! (photos my wall). saw: The Pruitts of Southhampton with Phyllis Diller, which I remember: "the Beverly Hillbillies in reverse"; Mona McCloskey (Juliet Prowse trying to outwit her Air Force husband, kinda I Dream of Jeannie-ish); Ugliest Girl in Town (1968- Austin Powers in drag!) and Occasional Wife (a '60s "bachelor" pretends he's married to his neighbour; lotsa up and down the fire escape hi-jinx). Mr and Mrs Tommy White (Unnatural Axe) in attendance; Judy White said "go to the Plough!"
The Vivs were playing; Karen Harris was in Edith, Pete Sutton was in the Barnies, who opened for the Peecocks at middle east. Karen would start off wisp-illy, but then the band kicked in '70s rock-hard (keyboards/LEAD guitar/karen-vocal/rythm, hard- hitting bar chords and a powerhouse rhythm section.
Bob "do the Bob" Colby booking their "seasonal" gig at store 54,13 September, i think. also saw Dogzilla's George Hall, who was gonna jam post-Vivs; he's now in Kingsley Flood and HAS married Gregg Zoske, who was in 13 and owned Harvest Moon and was 20 Ashford, always here to stay, always here to stay....the "mayor" of Boston showed a Midwestern punk-rocker a great first night in Boston = me, age 20, Real Kids, Rat saturday 12 march 77....well, maybe it wasnt THAT good"......