7/17/2023
Monday, July 10, 2023
saturday 8 July 2023. Music to Work By is usually whrb Hillbilly AT Harvard and/or the blues, but suddenly my phone died with the stream or some such tech talk so i switched to John Funke backwoods. THEN looked at saved shows on schedule and noted I hadnt listened to Sunday afternoon's Afrika kabisa for a while. WUMB also i think had a show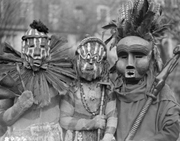 Kenne & friends at show & tell

This is Afro-Pop and I DID see quite a few Afro-Pop shows at Johnny D's Somerville ("dead boston club").

My interest in Afrika began at Clyde irwin Elemen-terry School, jacksonville NC; Dad had been on a cruise and was sitting with some chieftains celebrating gabon's independence AND I brought an album of African drumming to class and danced to it in mask....the things that Camp Lejeune water makes you do (like protecting Snap Crackle and Pop from the Boogie man! Detroit '73, ma's '67 Chevy as "brother louie" and catfish Hodge "boogie man's gonna get you' was in HEAVY rotation; Osmonds at Cobo hall too and watching Watergate on "TV Eye" with me Irish grandfather!")"....

Tuesday, July 11, 2023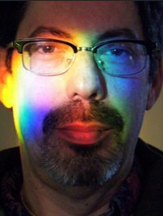 Robert Barry Francos

"til Dienstag 11 july 2023. FACEBOOK, the "Irish sports pages" sadly mentions passing of Robert barry Francos. the Alpha; a 1979 interview with me in Ffanzeen. Think we finally met in '81 or so went to max's when I was down there and up here he was "at the Rat" and ALSo radiobeat for a KH recording session! (labour day '81/ I was drinkin' a case of $4.99 Blanchard's beer versus Alice Cooper drinkin' a case of Bud a day..well, he DID sell more records...)....lastly 2004 maybe playing with the She Wolves at hank's saloon in brooklyn, he did INDEED see "the howl of the she wolves!" (buy that cd on Dino records!). he moved to sakatchawan? (Grandma had a "ant' lived in Moose jaw, sakatchawan) and my last facebook wall writing was a joke about "runnin back to saskatoon"... as I sit here doin' shiva, at least i am happy that in rocknroll heaven, Robert barry francos and the Gruberger brothers are thirty per cent of a minion! (Here is RBF's obituary) Hey, ANYWHERE, ANY lfetyme with Jay gruberger is mishegas!"........

Wednesday, July 12, 2023 "Sontag 9 July 2023. lssen to da bllooze WHRB til 1100 then took a stroll to Inman Square "lookin for soul food and a place to eat" (ok, it was a "walk on the MILD side") ending up at the Druid. Big-ass irish brekkie, british grande prix on the telly, followed by hurling and seissun at 1200 ("mama's got a squeezebox!"). lily pad had French chanteueses at 130 for ten bux but i passed becoz "Them Belly Full' and, at tymes, "la Vie en Rose" is the "Louie Louie" of all them chanteuses whom DO sing it in better french then me, him. laslty, on (Bufallo ) Springfield street, a big-ass Portegei fest was about to comence once the procesion got there; folks had ring-side seats on cambrdge street! "I just flew in from THREE different countries; boy are my arms tired": KENNE Youngman!".....

Thursday, July 13, 2023

"saturday 8 July 2023. 430-6 pm saturdays Zuma radio 740 Am Toronto canada has a show called the Immortals. lately, it's been a weekly chronicle trip lookin' at Gordon Lightfoot. In the '80s he was on a decline; they're playing records i NEVER heard in the States (vs "if you could read my mind", "sundown", '70s US hits) then his wife and infant son leave AND: ole Gordon had a more serious drinkin' problem than me/Hank williams and george Jones! ("take everything i say/divide it in half and then you'll get the truth"). as is, the VERY laid-back canadian presenter says "finally he decided to pour all his alcohol down the drain"...Hoots mon! I usedta drink like an irishman at Scotsmen prices and i would Ne'er pour doon the sink all thet guid booze! I may well tune in next week! I am curoius (George)"......

Friday, July 14, 2023 "Sunday 9 July 2023. Druid/disco nap. "TV Eye". NCIS binge-a-thon. ok i was a miltary brat but that was pre- beatles; read my cuzzin bebe buell's book Rebel Heart where as a marine officer daughter, her mini-skirt caused controversy. NCIS has a teenage gurl hacker; military mom says "when was the last tyme she changed that Cure t-shirt?"...finally she did: to BLACK! Quantico virginny aint never gonna be the same"....

Saturday, July 15, 2023

"Bastille day 2023. a holiday i shant REALLY celebrate coz moi granperes wuz from Louis IV tyme not XVI PLUS a GREAT mad painter practice! Full house sextet, worked on "personality crisis" for a NY Dolls comp plus jamming on new toons and Mountain's "theme for an imaginary Gruberger" and uriah heap (of shit)'s "July Morning". Schmel herbie Hind blasting ken kaiser's "Joyce" off Hello World Gulcher cd (Captain easychords liked the toon also! Miss Lyn was at the pressing plant in maryland in '77 pickin up the vinyl!).

As my distant cuzzin justine Covault did ask "when's your next gig moddafocka?" let me promote two Lily pad shows; eric zinman of fable grazer saturday 22 july 4:30-7PM maybe? and Ginger Ibex (FEATURING Mad painter's "I'm not Sharin' Sharon" Crumrine sunday 23 July 2023 4-6 pm; come hang with Highland at 1369 coffee haus, open til four! "I'm Totally Wired"! Lastly, SINCE Anklin Dan HAS been to Brockport NY's barge inn (namechecked in that Slickee Boys song on Music to Kill By on Gulcher!) Mad painter parkside lounge whenever the Fug Labour Day saturday is; "(Slum Goddess from the) Lower east Side"! what da Fugs?"......