7/27/2015
Monday July 20, 2015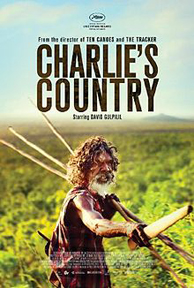 Charlie's Country at Brattle; you woulda seen this Abo in LAST WAVE or Walkabout (Jenny Agutter, full frontal nudity!); he clings to the old ways coz basically the Abos are livin' on the Rez; i like his style! then he hooks up with a woman whom the elders say "she is the wrong skin for you", buys her grog, which CAN get you banned (ok, cf. not sellin' booze to Indians in USA, bury my fucken hog at wounded knee...)...a stint in jail BUT gonna spoil it: he teaches all the young dudes how to do traditional Abo dance, the music and chants are awesome as is the paint and Charlie once was at an opera house, where "de Queen 'erself were there...queen elizabet'". brilliant fucken film, 'ave a foster's on me, mate!
1145 pm WRCA; do i REALLY hear "cant fear the reaper" (?) by the outlets, then "prettiest gurl"? some kinda local boston magazine show, selector did Boston in '80s-'90s, pretty knowledgeable coz next up was "I want to help you Ann"-Lyres (he even mentioned DMZ!) and this was in MONO, man...Lyres on AM radio; a FIRST for me, at midnight by danny stiles music museum playing a gene krupa side from 1945! hoping that is HOPELESSLY obscure enuff! Then coast to coast: corrupt pill industry/doctoring...bumper music: "i dont need no doctor"-Humble Pie! and (tale told now): WHAT song was playin' when i lost my valued virginity to Cavewoman?! i'll take Kenne Highland for 39! lastly, WRKO 6 AM news, Johnny D's somerville WILL be closing; i been onstage there for blues jam, tyme to finish up "dead boston clubs" (Ken Kaiser: khords are D/B/C!)"......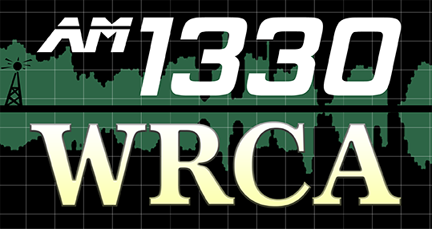 1005 LIKES on gizmos world tour page! 1005 Gizmos Fans cant be all wrong!
Tuesday July 21, 2015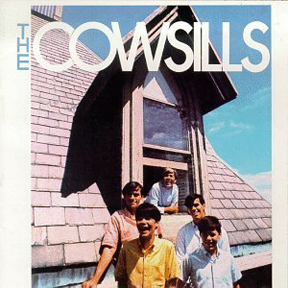 i usually get OCD and keep ONE cd in player the working week = push play the minute i walk in the door! SO, cd of the week is my $2 landlocked records, bloomington cd on razor and tie of first Cowsills album with "love american style" theme as bonus track. it's a nice sunshine pop album and let me, like the everly brother in Tattooed Tongues be a "raconteur" (that former Marine also didnt know when and when NOT to say things and I HAVE discovered my Youst ancestors in Mon. county, west virginny early 1800s same tyme as Ike "Eberle"'s incestors!) ok, before i git off on a Meltzer-type tangent, PLEASE look at Cowsills album cover; that house is in newport rhode island and i kinda know the address, though the closest i got was Cogeshall's grave (him a mutual incestor of Alice Cobain/Kurt Cooper); if i'd went further south, i'd a-been there. BUT AJ Wachtel HAS been there with my facebook friend Susan Cowsill! AJ hung with barry cowsill (Barry got married at bunratty's valentine's day '87;the next night, I debuted "loving you has been my fiasco" at Rat with TWO female drummers who = one Kelsey Simpson!) also, another "anecdote" (most people start movin' towards the door OR say "Kenne, i already HEARD that tail!"): Micky O'Halloreen birthday at harper's ferrry '87, maybe: AJ Wachtel and blind lemon pledge doin' allston brothers covers; special guest: barry cowsill on bass for "route 66". i didnt actually meet him, but Miss Lyn also was there, had "a few" and kept hollering for "play the flower girl! play the flower girl!" what she MEANT was "rain, park, other things" which i am threatening to do a slowed-down vanilla fudge version of!
one more fact (help!): the Cowsills hail from manchester, UK, which is ironic coz isnt there like a lotta sad Happy Mondays music from there (and they are VERY upbeat, happy, "Good Vibrations"?) plus ole 'erman and dai-vee jones were mancunians; will the Gizmos ever tour there before it's "My Tyme o' dyin'"?"....
Gizmos world tour 2014 (gulcher) is now on spotify! i seen it on one-a them new-fangled phones and there damn sho is a pitcher (of matchstick men!) o' me in cowboy hat and farmer jeans! ah'll still be lissenin' to country music oldies on WRCA 1330 AM friday nights 9 pm on my lil battery AM radio, pertendin' it's the Grande Ole Opry..
Nico-in the shadow of the moon goddess by mein freund Lutz von Deutschland, but he writes "I wrote this book in english of my memories of Nico"; read/enjoy/share, I was told to "spread the word" SO: Give me back My Forum! (coz i need it bad; it's the only one that i ever had!)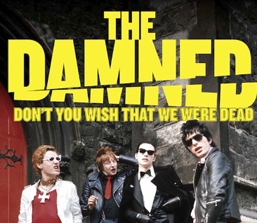 last week in bloomington, landlocked records had sponsored that docu-men-terry on Cambodian rock'n'roll Don't Think I've Forgotten Cambodia's Lost Rock'n'Roll so it is now at the brattle playing July 31, Aug 1 & 2, same weekend as the documentary about the Damned at the Regent Theater; ONLY Dolly the SCOTTISH sheep could clone 'erself, so I'll have to go saturday or sunday, but the Landlocked bloke who ALWAYS orders a big shipment from Gulcher DOES recommend this movie, which, in the end, screams : "KIM KANE!" (you shoulda seen his collection of Filipino Beatles wanna-be albums he picked up in '60s when his dad was station in Korea;"good rockin' camp" is my preview review!
Wednesday July 22, 2015
whilst lissening again to the Cowsills (OCD, not LSD!), I was reminded of a Tom Taber tale (he a kinks fan penpal from fall '71 AND descendant of the Tiverton, RI Tabers!) sometyme between '71-'74 (high school) he was sellin' me a yellow double Janis Joplin live bootleg where she's all wasted and ramblin' (was that an influence on me? "I Bet Not"!); ole T. Taber tells me "you know i saw the Cowsills and Janis Joplin at" (some western NY rural fair) and the Cowsills were better than Janis Joplin". T. Taber always liked tight, produced pop, whilst i liked music raw and ragged; though, lissen to The Cowsills in concert on youtube and they ARE tight; dig "sunshine of your love", Cowsills live, man!
Von Deutschland, Harry Vee der sanger von der Broken Jug sprechen: "Sonny Vincent is looking for Boston gigs"! so whomever wants to be involved in booking hell get in touch with Miss Lyn. I have a fucken GREAT Gizmos manager, Marvin Goldstein and i got no complaint about where i dont play in boston! also, en francaise, Eric Pouille (hope i spell that right) DID, in France, play Gizmos "Mean Screen" and i appreciate any and all airplay! (and BMI royalty checks!) and that is THE latest..."Welcome to my wall"....(to the tune of "welcome to my world"!)...
there's a RECORD convention in dedham at american legion sunday 27 september 15; bet you it's ALL GUYS!!! though record-collectin' women...by jove, this IS a new Gizmos toon!"....

Thursday July 23, 2015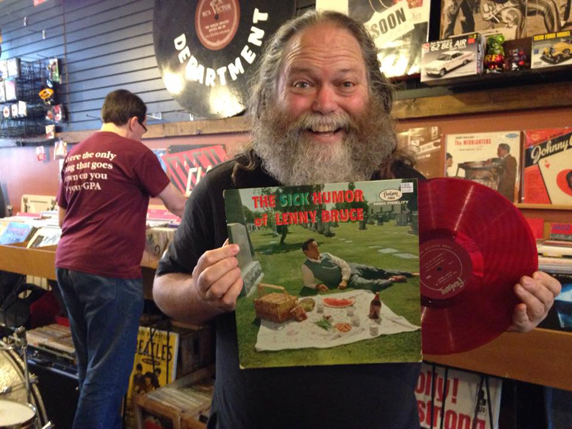 Newport Groupie News: been researching my razor and tie $2 landlocked records Cowsills cd;
IDA May: studio musicians on "the flower gurl" (as many others call it);someone DOES play HARP (not harmonica but what the Welsh play!), AL Gorgoni is one of the guitarist, wikipedia lists hits you didnt know he played on! brill building since 1959, he was. found a review of the album and let's do the ole Meltzer rock archeology dig: Mamas and Papas vocals (yes!) revolver and sgt. pepper beatles songs (yes! and obviously it's McCartney-esque but i dig it!) and also like first two Monkees albums (and yes! studio musicians! but the Cowsills could/CAN play, but we all know that studio musician '60s conspiracy)...
lastly record geeks were out in full force yesterday on my wall: youtube has cowsills "all i really want to be me" on JODA (1965);captain easychords asked if this was before the MGM stuff (yes, by two years AND it's on e-bay!) and then Brett Milano, dean of american rock critics in boston in a christgau-type way sez this 45 is (paraphrasing) "way cooler and more garage" or something of that ilk...
but what we gonna do 'bout Rippy of Deezen's crush on Suzi Cowsill? please! she's a married woman and my facebook friend! didnt flaming groovies have "married woman blues"? lastly, the MGM album closes with an OBSCURE Motown cover and it was a 1965 Miracles hit! (?) now, as eddie flowers calls it "Kan, y'all are just bein' confrontational" (in a metal mike saunders kinda way): the Cowsills cover Motown as good as the Osmond Brothers "Motown medley" on their first album on 8-track! reality is, both version sound pretty "white" (like Pat Boone caucasian covers!) but in the end, Highland-Dozier-Highland STILL got shekels, eh? Gimme Back my royalties! I need 'em bad, it's the only cash that i never had!"..
let me also mention that that Cowsills JODA 45 is quite Mersey-beat, wikipedia rumour/fact being the young Cowsills used to do FOUR hours of Beatles covers a night in ole Newport, home to colonial ancestors of me and Kevin and Merle Allin!"....
Friday July 24, 2015
Cleveland Groupie News: Craig Willis Bell (rocket from the tombs!) mailed me two cds yesterday proving that "The Midwest can be alright"! trying to grok all this, but let's look at side one of Gizmos
Ida May: Deezen make the Gizmos sound TIGHT, so that's like having booker T and MGs under a Stax Volt singer OR The Wrecking Crew with Glen o' clann Campbell on guitar ("go granny, go granny, go granny, go!"). rich coffee wrote "21st century gizmos fans" which we never thought we'd have; again the guitars are first Dolls album til the MC5 "sister anne" solo by me and Rich; he also steals the "little wilie" riff AND "blockbuster" vocal..."How sweet it is!" ("you know, Jackie Gleason's records are good!"-Jay GRUBERGER, brooklyn ny, 1976-77). "i'm gonna beat you like a red-headed stepchild";"this is SO detroit"-said cleveland indians fan craig willis bell; and as the tigers play the Sox this weekend, it's a Raw Power outtake with a Fireking riff! FINALLY topped side one of first Gizmos 20 march 76 record by....recording in bloomington, indiana! that's like elvis recording for sun and the million dollar quartet of elvis/jerry lee/j/ cash/carl perkins vs. highland/flowers/coffee/niemiec; THAT is the million dollar quartet i wouldnt give you Fiddy Cent for!"....
Saturday July 25, 2015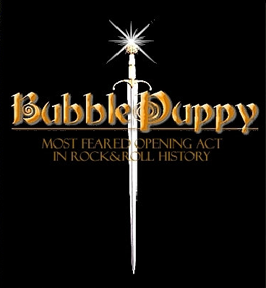 A quick review of side two of new Gizmos, While He's Away:to do this R, Meltzer cactus one way or another review style: "around" by ted niemiec is Lou Reed with eric stumpo of plan 9 on lead guitar, quoting from "i cant stand this love goodbye" by the other, pebbles #10 and the last 20 seconds of "lonely", flip side of bubble puppy's 'hot smoke and sassafrass" (Rod P., giztar, is my facebook friend and check out official bubble puppy web site!) there's also, in the chorus, a lick on one of the first three Free albums, me being a major Paul Kosoff fan. "disaster in dayton" is what happens when Jimmy Miller produces the first Flaming Groovies album on Kama sutra or the MC5's High Tyme with a lil Kynyrd Skynyrd "gimme three steps" (or FOUR skins!), which somerville, mass. resident Al Kooper produced (and I am a major fan of HIS I Stand Alone album!). lastly, Ted closes out with "open" with his "Bela Lagusi's Dead" Bauhaus vocal and Ken and sam murphy (Deezen) do some first two Quicksilver albums meets Black oaks Keep the faith meets the may 1969 on youtube Knowbody Else live in memphis may 1969 "flying horse of louisiana" san francisco leads. Deezen's rhythm section is top notch, rich coffee is a sonic smith to my Wayne Kramer, eddie flowers sings it, i riff it, been doin' it since "mean screen" and our august '74 dream of "having a band" has come true; now we can all die!"....
Sunday July 26, 2015
Cleveland Groupie News: if rocket from the tombs begat pere ubu and dead boys, then, in buffalo springfield family tree, this is POCO, or, from a Stones comparison: Monkey Grip (bill wyman solo) meaning craig willis bell and his indie Indy band the Down-Fi. craig sings and does bass and giz-tar is by his Deezen/Gizmos band-mate Sam Murphy (and we ALL know 'bout Murphy's Law!) this e.p. harks to a pre-Pistols proto-punk sound, cf. with bonjour aviators/fox pass/pastiche in 1980 rumble at rat/first two Count ep's; the velvets influence is more third MGM album and Loaded; keyboards and guitar are the two Eno-era roxy music albums (meaning Sam Murphy coulda soloed on "rock and roll", the Loaded version AND "virginia plain" like my facebook friend phil manzanara). actually a VERY obscure cf. is Washington DC's The Look, who covered "virginia plain" and Eno early '77 before they had Patricia Ragan as singer. ok, so art-pop-rockin', would sound good after human Switchboard...my brain IS overheating on this, but also another Owsley influence: stones ca. satanic majesties era! like my mother se, "i call 'em as i see 'em" and thank you CW Bell, no relation to CW McCall (and i LOVE country novelty toons but that's another ex-Gizmos Roy Sludge-sounding band, being mister Tim Carroll;"the midwest CAN be alright!")....
toss 1976 Third Rail into that Fox Pass list of velvets-sounding bands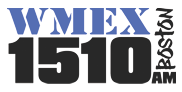 WMEX was ROCKIN' last night! 1510 AM; seems there's an oldies show from 6-9 pm, got home from work and fucken "purple haze" was blaring in mono on the AM! rest of the show was "predictable" "runaround sue" type oldies but for a bed-ridden ole geezer like me, i felt like slickin' back me hair and having the Giz become the Fonz! (though i'd probably favour roy wood as eddie and the falcons). 11 pm: UFO/conspiracy show, guest was Merrell Funkhauser (spelling) whose new albums has tones that aliens can hear! (he also wrote 'wipeout"). tyme for the Korps to SWIPE this idea for "ancient alien theorists suggest" off Hello Universe!
Bryn Carlson drummed in Washington DC's The Pinups (is this my ole column DC Divin' redux?) but actually ASKED Chet Last Call "can you point me out kenne highland?" in 1985 he was drumming in aram heller's dark cellars (liner notes by me!) he writes (boy am i ever Hedda highland today), that what once was WTBS had a stephen fredette interview then played the Gizmos and "i'd recognize your dulcet tones anywhere" (Bryn DID drum with a 1985 hopelessly obscure but got my blessing to quit Kenne Highland to join Kenne Holliday, who HAS been at the "Crossroads"!) dunno what Gizmos toon it was but Gizmo Music BMI will be on their ass and mo' money, mo' money for me! I got two italian tours comin' up, solo and Gizmo! "for the Love of money" played by rene sampson at the Other Side!
on scyfy channel: SWAMP SHARK (2011); this'un is almost Plan 9 level, killer shark loose in the Bayou, Cajun family saves day (they were, til the tyme of Evangeline, Acadians;Bouchard, i think is the fictitious name but this fuggin' movie has a wikipedia entry!) ok, HOW bad, siskel and ebert? wikipedia sez WADE BOGGS is in it! click hyperlink; JUST like Jim Brown, your sports career has ended, go into movies; Scy-Fy's theme today is killer sharks; such a bad channel that I Love It To Death!....