8/03/2015
Monday July 27, 2015

Bryn Carlson, who drummed in Washington DC's PINUPS said that at 10:59 EGGS-ACTLY (R. CRUMB!), jon bernhardt (WMBR) DID play "amerika first" off new live Gizmos cd; this would be live at Gonerfest in Memphis, which was SUCH a gas; I would even return even if I WASNT playing! Thank you WMBR for airplay and thank you Oedipus for playing O. Rex on WTBS! ( i have nowhere to go BUT up!)

positively 13 o'clock brattle matinee: THE TRIBE. Ukrainian film about a high school for deaf-mutes. This movie and the Ukraine are as depressing as a Swedish Bergman film; the "new kid" gets hazed in a lord of the flies way by a gang that makes the Clockwork Orange Droogs look like flower children! the gang is brutal, thievin', violent AND (and i couldn't believe this'un): Ukrainian deaf mute high school truck stop hookers! (and these two gals are SUCH 'ho's that I DONT respect 'em mo'!). one gets pregnant and the abortion scene is TOO much (painful), the "new guy" falls in love with same 'ho (he respects her 'mo!) and a lotta full-frontal deaf-mute ukrainian high school Teenage Lust. again, NO subtitles or soundtrack, VERY visual...i won't give away the brutal ending, but this almost equals Pasolini's 120 days of sodom and i left NOT feeling happy; but damn sure i'm gonna remember it!

coffee and an andy warhol bio and running into Rob Chalfen of the Outpost helped lift me from my "Bummerama" but if you're a "sensitive cambridge type" DONT watch this movie! (step out for a glass of milk!) or, since we were buildings away from my Puritan ancestors of the 1630s, was all this sex and violence art?!?!? ok, I've Tazzed enuf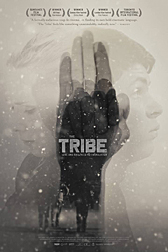 Tribe movie poster

trash flow radio Cincinnati played "gizmos world tour" off new live Gizmos album; nice guy, that Ken, interviewed me last year, everyone down there knows Barrence and Peter Greenberg; maybe we'll play there someday!

"further research on The Tribe; there IS a DEAF MAFIA in russia and the di-rector was a crime reporter. I WAS also worried about the "head 'ho" bein' a Traci Lords, but she's a 21 year old belarussian who has made appearances in the US at film presentations! a true movie star! 'long as she's not bein' exploited

new facebook group; Karen Carpenter friends and fans: BOB BITTNER (WJIB) JOINED! yes, WJIB STILL plays plenty of Carpenters; I decided once Roy Wood "liked" them back in '70s, i'd quick being so soft-rock phobic (besides ma would love them! they're WASPS and Republicians; everything she wants me to be!) JUST to make sure we mention WJIB for those of you STILL looking for 39; MAYBE I should do an invite to Ken Kaiser...and also dont forget friends of WJIB or somewhat similar named facebook page

Tuesday July 28, 2015

Real Kids - 12 September Midway; "NOw you know"!

summer day reflection songs-Donovan double cd from 2000 english label out of Surrey! this was a 2/$10 LANDLOCKED records bargain 13 july 15 coz it was like greetin' an ole friend! I had all Donovan's Hickory albums when he had the lil cap, "the new Dylan" (his first album came out right when dylan "went electric" early '65); a LOT of 7th grade lissenin' at 99 state street, brockport NY on a Telefunken stereo dad got in Deutschland. completists that the Brits are, ALL his Pye (UK) releases included plus one cut on a french e.p.; donovan discography on wikipedia. did i mention foldout cd insert liner notes? that's a "pumpin' to playboy" centerfold for record collectors! I might OCD on this lp; 50 minutes per disc (and i only have disc two but for $2 from my trade-in of gizmos live;"such a deal" OR "that's a bargain"-carl biancucci, 1974!)) so lemme just mention one toon at least; actually my dad had already died in 'Nam in '67 (buried on Lou Reed's birthday!) and dyl-ovan's anti-war toons are pretty intense....SO i will stack up "the war drags on' vs. "masters of war", dyl-ovan carries a better toon than zimmerman AND he taught john/paul how to finger-pick some style i havent mastered and his finger-picking is more "advanced" than the freewheelin' bob dylan which i STILL love from 1969 ($1.79 in mono, WT Grants, brockport maybe?) (july '69 most played albums on my sister's close-and-play; freewheelin' bob dylan and sgt. pepper!) one last fact: Leitch (donovan's last name; liner note "i was from an irish-scots family in glasgow and we'd always sing together";sounds like Appalachia!);so Leitch is a sept of clan MacBeth, same as my grandaddy McBee; found a nice write-up there, MacBeths comin' from antrim to alba in 1300s, donovan turnt me onto all things celtic also! and let's not fergit clann Guthrie too! (influence on Leitch and zimmerman!) marvel comics: 'Nuff Said!"

Wednesday July 29, 2015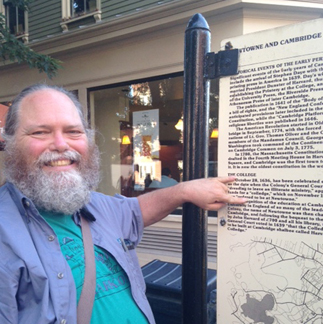 Kenne finding his way around town

since i am OCD on donovan this week, turns out i never owned the Fairytale album on Hickory back in '69, so i never heard "the little tin soldier"-written by Shawn Phillips who i havent thought of in 40 years! (read wikipedia; in south africa!). found sheet music and words for "the little tin soldier" and it IS based on the hans christian "born april 2!" Anderson tale, but it's quite sad when they leap into the fyre, the soldier and the ballerina. if i were still a WIUS dj, I would play the small faces "tin soldier" right after coz steve marriot WANTS "to leap into your fire";but Donovan's toon tells the whole sad tale, how they were separated, meet again, then leap into fyre. SUCH a brilliant song and it was a b-side also!"

strange but true (?): 0300 this morning George Noory and coast to coast wrko 680 am (the most WACKED out stuff is on; talk about free-form! it's like the '60s!): alien abductee lady did past life regression and she was a he: jack the ripper! one more tyme; SHE was jack the ripper! read more on that ever-fascinating coast to coast webpage and why the Grand Trunk Railway do i need a TV eye? AM radio has been entertaining us Blodgetts since the 1920s! "yep, yep, yep" as my uncle/cuzzin Howard SPENCER (12th cuzzin to the earl spencer!) Blodgett DID usedta say!


Thursday July 30, 2015

a lil Donovan on cd, Yankees game on WEEI (Sox have now lost 12 out of 14; Ken Kaiser WANTS me to cheer for Elston Howard!) AND on coast to coast, 0430 or so, George Noory's guest was a "psychic/witch", whom, since he said "you can only pick one" sez "I'm a witch" but then added "but i am a psychic!" to further entertain me, George said "our guest tonight is the good witch!". ONLY reason i mention this is in semi-slumber "I call on Aries for strength"(?!) and some babblin' about the Greco-Roman pantheon of Gods....."kicks just keep gittin' harder to find"

Gulcher will be releasing a five-song e.p. of 2015 studio recordings PLUS a cd of Gizmos covers (ala those dreaded "tribute cds"!), so since i DID write many a riff am expecting BMI royalty checks! Gulcher is THIRTY-NINE (years) and going strong, glad ken kaiser is on new live Gizmos in Gulcher's THIRTY-NINETH year! (I HAVE found 39!)

Friday July 31, 2015

if you go to youtube and google jolleytown, pennsylvania there are two videos of interest! (to me, coz my great-great EM Darling was a shoemaker in that town after civil war!) one is 125 years white family reunion; EM Darling's "ant" married a White and log cabin still standin' in west virginny, lady in period costume said she was her great-great = Dad's fourth cuzzin! they hold this reunion every summer! grave nearby: "Elias M. Darling Civil War" plus two infant mortality sons. The other is where a lawyer name Toothman (got cuzzins down there of same name!) takes an ole Kenne clone 'round to Jolleytown, Pa. 1/2 mile above mason-dixon line. when they go inside Jefferson Dye's ole general store...frozen in tyme and now i know where my civil war ancestor was a shoemaker AND where dad's grandmother was a wee gurl right after civil war! "I wish it could be 1865 again"! (Baracudas in civil war gear like buckinghams/union gap!.....

On the radio -donna GAINES!: a preacher with a "far away eyes" twang said Moses sister Miriam "was the first wimmen's libber"....was expecting sexist Bible preaching and didnt get it! we are becoming like Sodomy and Gomorah...(tongue-in-cheek, i am only channeling my stepfather whom usedta read The Plain Truth and declare "all them rocknrollers need to be burnt at the stake!" 0100, peter sheinfeld did some rockin' '78s at usual, that's a WRCA friday night show, but then it was 0200;did i miss coast to coast? george noory had "my real wife" linda moulton howe on, saw her on the "Mean screen"! tonight's whopper (acording to linda's new book!): JFK was killed by the CIA because he was gonna tell russia about UFOs....do i EVER see a movie PLUS Ken Kaiser and I WILL write a theme song for Hello Universe! (Korps). to round it out, George Noory will expose donald trump as a hybrid alien! if only i looked like anthony kacynski at 0452 at waffle house when i hear this stuff".....

facebook group mack's 78 rpm hickabilly page;if nuthin' more turns you on than the sight of elvis 78 rpm records ("pumpin, a-pumpin") THIS is the page for you! lotsa real rare rockabilly 78s photos and some youtube music! (though i belong to a lot of record collector groups like that

Saturday August 1, 2015

damned movie (The Damned Don't You Wish We Were Dead) was damned gud! always liked brian james williamson-type leads and listing first stooges and kick out the jams as influences; wished oid'd known these blokes then! heard first damned album whilst recording music to kill by "iggy", so that solo IS Brian James Williamson on Ken Kaiser's David Cassidy ovation guitar! looks like "New Rose" was released about same tyme as O. Rex and Malpractice (GG woulda been 59 today!) and by then i did have first Gizmos on vinyl. "surprise surpise" (saw The Fast do that stones cover at cantone's in '70s): Ray Burns on guitar! "a punk jimi hendrix"= wayne kramer! love his kim kane-inspired get-ups but he plays like an MC5 version of marshall keith! (both slickee boys guitarists). moving onto ME: Sarah J. will play something from "double live Gizmo" on the day of Wodin...

"juke box jury" for blowfish/miss lyn re: new gizmos five-song e.p.: 'sounds like the old Gizmos! you still have the same energy! i hear that "johnny b. goode" riff"-blowfish re: rich coffee on "21st century gizmos fans". Miss Lyn: "disaster in dayton"; "kenne, is that you singing" me: "no, i always cop eddie's drawl from "mean screen" when i sing." "open" was liked by both blowfish and miss lyn, who asked "kenne, is that you on guitar" to which i replied "that's sam murphy of deezen!" (wears a fez in the dockers;13 points in scrabble!); i did a "whippin' post' counterpoint. "take me back 'ome' 11 pm, rockin' at night with peter sheinfeld wrca 1330 am; "now i'm gonna play a pre-war 78 from 1937";40 years before punk! guess who was 'winner by elimination"?"....



The Damned eat pizza on Rat stage

ok, yes, I AM Helen Blodgett's son (and cuzzin!), i am a geek about dates and mystery solved coz some OTHER geek has a website of every DAMNED 1977 date played! (I admire this neo-Deadhead FANATICISM, but also..hey man i was playin' too!); so ida may: damned recorded first lp whilst i recorded O. Rex (uh...ok, they "beat" me with a better record!) and "new rose" was released the week after i wrote "nobody's gurl" (mofos! whupped me again!); 8 and 9 april 77; J. Cougar introduces Gizmos in bloomington; same night: damned/dead boys cbgbs! (they actually covered stooges, my live "mean screen" vocal from them IS a metallic KO kopy!) the date i'm lookin' for: tuesday 12 april 77, rat 'damned eat pizza on stage"; saturday 16 april 77 i'm in boston, rat, meet cheetah and dead boys; musta done my solo on "iggy" the 30 april 77 weekend, coz i know bluidy well i saw thundertrain rat 23 april 77! "when i was 21, it DAMN SURE was a very gud year!"".

Sunday August 2, 2015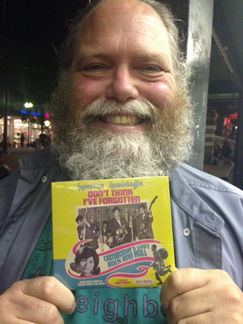 Kenne with Cambodian CD

y'all aint fergot, cambodian rock film at brattle (Don't Think I've Forgotten: Cambodia's Lost Rock'n'Roll): what a GREAT film! since my father died with bernard fall, my dee-troit grandmother sent us all the books Fall wrote on french indo-china and cambodia was kinda the same. evolution of music from traditional to '50s french chanteuses like edith piaf into sylvie vartan, a rock group of cambodians echoing cliff richard and the shadows DOWN TO THE MOVES exactly, then "heavy rock" and santana covers in '71 and james taylor covers, 1/2 english/half-cambodian vocals. western fashions too and america first G.I.s;VERY similar to 'Nam, which i am almost an expert on (heard ALL the stories). then 17 april 75, Pol Pot comes but it wasnt no "holiday in cambodia"! if you were artisitic/wore glasses/intellectual/musician, you would "disappear".

War Crimes: destroying records and master tapes! (i would have VOLUNTEERED from Parris island with an M-16 to Chuck Norris his fucken ass and a few other racial expletives i am only thinkin'!, ken highland ca. 1976, "MAD AT THE WORLD"!). Q&A with a cambodian record collector, who had to BEG to buy these very rare records (records, like the Taliban countries, hidden underground etc.). i paid $12 for the soundtrack, it just SCREAMS Kim Kane (slickee boys!). remember, once Pol Pot burnt your master tapes and destroyed all records, your vinyl was RARER than the rising storm OR O. Rex (one copy in singapore! guard with LIFE!). meanwhile, in the land of Amerika First, I recorded seven punk-rock records AS A US MARINE, saw all the LIVE AT THE RAT bands and y'all owe yer freedom, mofos! why, this morning I woke up FREE to hear skippy white on WRCA with some splendid gospel, then WJIB, country oldies with Bob Bittner giving a salute to lynn anderson (RIP). and when i joined the CORPS back in '76, that was always the motto: "i never promised you a rose garden"! (OR cue up varmints "the hard way" and i'll see y'all next week at Boogstock!)".

Noory's guest was a "psychic/witch", whom, since he said "you can only pick one" sez "I'm a witch" but then added "but i am a psychic!" to further entertain me, George said "our guest tonight is the good witch!". ONLY reason i mention this is in semi-slumber "I call on Aries for strength"(?!) and some babblin' about the Greco-Roman pantheon of Gods....."kicks just keep gittin' harder to find"

Gulcher will be releasing a five-song e.p. of 2015 studio recordings PLUS a cd of Gizmos covers (ala those dreaded "tribute cds"!), so since i DID write many a riff am expecting BMI royalty checks! Gulcher is THIRTY-NINE (years) and going strong, glad ken kaiser is on new live Gizmos in Gulcher's THIRTY-NINETH year! (I HAVE found 39!)