8/7/2023
Monday, July 31, 2023

"Freitag 28 July 2023. A Mad Painter practice of just the male Vanilla fudge quartet since the chicas (Gee julie and Cee Sharon) were out of town. Working on saturday 5 august 2023 Jungle set list BUT Schmel herbie hind, Korps fanatic that he is (buy hello World from Gulcher) played a note-for-note ken kaiser solo in "Nobody's Gurl" which, rumour has it GLiDER is gonna cover! (opening for dead boys?). Either way, flattered and MORE Ken kaiser news; Schmel: "my sister's name is "Joyce', I want to buy her the "Joyce" 45 but it's $35!" Miss Lyn drove to the maryland pressing plant to pick up that vinyl in '77 in a Ford Fiasco! well, if people diggin' the korps forty-odd years later, mad painter will "make it" when a hunnert-plus!".....

Tuesday, August 1, 2023

"Sonntag 30 July 2023. High Energy Vintage (like 'em on facebook!) PLASTERED all of Somerville with fliers for "small mart" at Portico brewing, somerville Mass. so miss lyn and I walked there (about a mile from BGN HQ; recon patrol!- its more like a quarter mile-ed)). I bought four $5 reggae old-school import albums from High Energy; every other stall was clothing and if'n i had my druthers, I'd walk down the street "Naked if i want to' (Moby Grape!) I'd use the albums as a fig leave! (a 45 couldnt EVEN begin to cover the almighty Highland HOG!). Walkin' 'round one fellow said "Kenne i dont know if you remember me but I'm Rich Wentworth'...of course i do! jamie talia's former mystery train, mass. Ave., boss and the once "the princess of the trailer park' (on Dino records FEAUTIRNG mach bell) bought up all the Tom Jones albums (cheap at Mystery train and the kenne Highland Clan gemini (DINO) line-up played the Midway with Rich's band The Bald Guys (on Dionysius!) with the Bomboras. i got his digits, yo and he lives 'round the corner from Worthen Attic, lowell, so I SHALL tell him all the cool Anklin dan gigs a-comin'. Miss Lyn, from Holy Crow Jewelry - Rich's wife, bought a Scorpio Pin; gud jewelry it seemed! (Holy Crow Instagram) i shall be attending more high Energy events as, like they said in DI Rai on PBS: "it's the bollocks"!"....

Wednesday, August 2, 2023

Sonntag 30 July 2023. sometyme between three and five pm. channel surfin'. invasion of Astro-monster! Comet tv! Godzilla marathon! Sometyme about '81 the sci-fi marathon was at Colidge Corner thee-ate-er and I wuz wasted watching some cheap-ass number ten japanese sci-fi like i usedta see as a young lad in North carolina (drinkin' that Camp lejeune water!)

invasion of Astro- Monster released 19 Dec 65, which coincides with the release of Rubber Soul SO, i suggest 'share a lil joke' with Zimmerman and the beatles, go to High Energy vintage and buy that $16 mono copy of Rubber Soul they were sellin', put IT on and turn the sound down on the japanese sci-fi...."NOTHIN" is real and nothin' to destroy Tokyo aboot".

Thursday, August 3, 2023

"day of Wodin! 2 august 2023. Gee Julie wanted to catch the three hour Oppenheimer movie somerville thee-ate-er so that was 8-11 pm and I slept through most of it BUT! this movie is Da Bomb, yo! "atomic" by blondie. Dead People Fact; Oppenheimer dad came to NYC 1888 from Hanau, deutschland which is 1 hour or so NW of Niederbeiber where it looks like Dad's oma (ein Fischer) sailed to the colonies with the Rockefellers (some intermarriage but like my song sez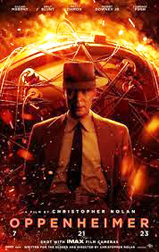 "ah've gone from whaite priveliege to white traish".

Once Gee Julie woke me up she done axed what i thought; well, Oppenheimer chain-smoked, womanised and consorted with Communists (the last two wuz the same, puttin' him in league with Lee harvey Highland). I liked how they made Los Alomas into a pre-fab town and, as a credits geek, there IS a los Alomos historical society. Lots "cocktails" at "cocktail parties" in "vintage" clothes and Oppenheimer, in fedora, even favoured the Thin White Duke! (played by Irish actor, Bowie's mum were irish, she wuz). i flunked science so seeing all them brainiac equations on a blackboard equals me spouting off facts AND Einstein even makes an appearance! (Keanue Reeves: "yeah,man, Einstein's theory of relativilty? E=MC5 mannnnn....")...so, in my own, Big Lil Kenne Highland way I DO recommend this movie and I gotta eye it again, yo, to catch them parts i missed"....

Friday, August 4, 2023

"day of THOR!!!! 3 aug 2023. LIKE High energy vintage on facebook coz you get notices like: "space age exotica lounge party . all vinyl no cover! at vera's". first Thor's of the month. Ran into Mr and Mrs Triple Thick Mitch and Mitch and I were record geeking as Rich Wenthworth of the Bald Guys/Mystery Train records spun spy themes etc as Brett Milano was sitting with the High Energy folks (VERY fashionably dressed whilst I looked like a schmuck in schmattas! "I cant get no"..."R-E-S-P_E-C-T!". exited to "hawaii five O' but one last Mitch-ism re: an alta kaka in a hawaiian shirt; "I have plenty of Hawaiian shirts! I should wear them here"! AND when reminiscing on Nobody get on the Throbbing Lobster guest list: "when did that record come out?"...Blowfish sends out Bat signal for: DATE MAN! ("strange visitor from another planet"...)...."1984" sez me/Bowie and randy califawnia, gurl! Mitch: "I was 19 then!"..."Hey 19!"; name taken from a william buroroughs novel! (Go di-rectly to Comic-kazi in Davis square and pick up marvel No-Prize of coin with "draped Snoopy bust")"......

Saturday, August 5, 2023

as my late,great distant cuzzin Justine Covault DID ask: "when's your next gig moddafocka?"

answer: ANKLIN DAN! has booked Mad Painter into the parkside lounge, in NYC Lower East Side Labour day saturday and it will be as EPIC as my one dollar Terry Reid album I got at Diskovery in Allston 20 years after the fact 30 years ago. Also DONOT miss Miss Lyn's art sale saturday 12 august 2023! (Thanks Kenne!! It's Sat. Aug 12- Noon to 4PM...my art site is www.lyncardinal.com. Somerville Yart Sale Site with map is HERE -ed)"....