8/8/2016
Monday, August 1, 2016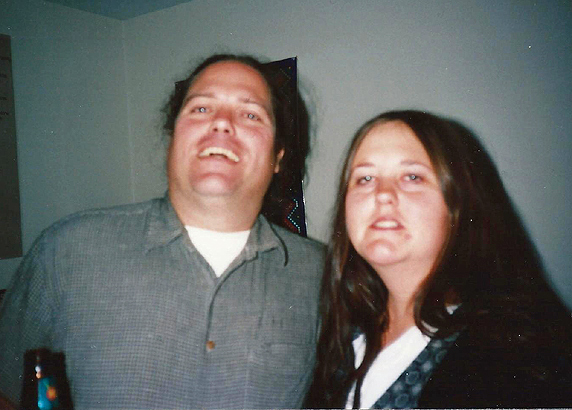 Kenne and Linda Garrow
"Absolutely Fabulous The Movie. just as rowan and martin/smothers brothers got my mind off Vietnam, THIS movie gets yer mind off the bluidy news! ("you know I read the evening news and lost my appetite"-John Kay, steppenwolf, "take what you need"...this, ole chap, is a spot-on satire of certain Boston Groupies, especially when the manuscript gets rejected by a publisher coz it's "shite" and all it says is "blah blah blah"...without getting sued by Mr. X, a certain Kinks book comes to mind. IF ONLY the headlines were Kate Moss is missing....cameos by EVERYBODY in fashion is hopelessly absurd, the "ugly duckling" daughter singing Janis Ian's "at 17" in a drag club with the queens all crying..(that tune was top of the pops august '75, but my choices that summer were dictators go girl krazee and I saw the Stones in July on Jagger's birthday at IU)...."Bubble" MAY have been in LITTLE VOICE, a brilliant film, as a "torch" singer and her Shirley Bassey impersonation faked me out...I was ENTHRALLED by hearing Peter Sardstedt's "where do you go to my lovely", an early 1969 hit in Rochester on wcmf BEFORE Bob Bittner of WJIB worked there...in the end, besides loving the '60s style soundtrack, they should unfreeze Austin Powers and then he could shag Patsy, and Stella McCartney wouldn't throw a brick through their window"....(Editor's note: Kenne didn't fall asleep once for this romp!!)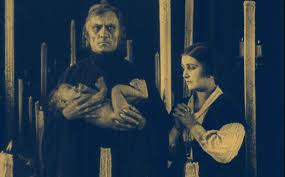 Destiny

" Destiny, by fritz lang, 1921, at the brattle. bunuel was inspired to make films from this "kino" and I felt DEATH looked like Klaus Kinkski. " Young woman tries to save the life of her fiancée". dark, Gothic, surreal, Frtiz Lang, a bloody genius. last scene (sorry, spoiler) no one wants to sacrifice themselves to death, then there's a fire and a wee baby and the lass DOESNT let the baby perish, then ole Grim Reaper appears and says "it is better to give life to save it" or something of Biblical proportions (though my gut hangs over my Bible Belt, I fucken GET it! movies on the Sabbath too! Narragansett tall boys! SIN!SIN!SIN! Heathen country!)...SO as the lass lays dying on top of her fiancée, "Just like romeo and Juliet" ("hey hey hey!"), their SPIRITS are "reunited, and it feels so good"...I did keep sleeping, but from the housefire on, the film was well worth seeing Angela Sawyer, Wierdo Records for! (she's the Sunday gal at the Brattle! support art houses! I HAVE A MEMBERSHIP!)".....

Tuesday, July 19, 2016

"BBC radio four, book of the week: the age of Bowie, Paul Morley. this bloke a year younger than me and started collecting records two years after me, 1968. you can listen to the podcast narration but it starts with "the supermen" Man who sold the world. maybe I brought that into English class, Fast Tymes at Brockport High, to analyze the futuristic lyrics. People whom like Man who sold the World: Metal Mike Saunders RAVED about it in FLASH magazine (Mark shipper '72), so I got it for $2 from some cutout wholesale place in New England. WCMF Rochester maybe played "width of a circle" around this tyme (before the early '73 RCA reissue), last but not least, culled from interviews, there was ONE other person listening to Man who sold the World, and that was Lydia Breakfast, young Lydia Ann Koch who "quit listening to Bowie after Diamond Dogs" (loss of Mick Ronson); a gal after my own heart and we aint even cuzzins!".....

Wednesday, August 3, 2016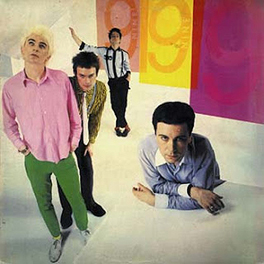 The LP Kim Kane played for Miss Lyn

last night at supper and tea - Radio Ulster BBC, Free's "the stealer" into "day by day" generation X! that GREAT album released saint Patrick's day '78, and begat the Outlets and Green Day! SO, since, like Bob Seger, "too many people lookin' back", let's flashback to march 1978:The Korps played Kaiser stadium, went to CBGB's and saw/met X-Ray Spex, Kim Kane of Slickee boys turnt Miss Lyn onto 999 and a drink was thrown and "Harris got it in the face". Kim Kane rode the bus up and came up with a tune called "bus buddy" about the guy sitting next to you on greyhound: "bus buddy/keep an eye on your pal; bus buddy, you can give a REBEL YELL"; Kim referenced Rebel Yell coz he's from Maryland; at that point in '78, Billy Idol was singing: "day by day"!"....

Thursday, August 4, 2016

"Linda Garrow Highland 13 april 62-Billy Borgioli's birthday 16. we met sunday 29 dec 91 jumper cables at Midway; we did "My girl" like "waitin' for my man" and "My Girl" is what got you married. we were married exactly the Bill Clinton administration and when her mother (a distant cousin of my mother) died, doing the tribute, she asked: "Kenne what do YOU remember about my mother" me: "She bought you your first Velvet Underground album", WHICH Linda did at the funeral (I was a pallbearer for her ma). I may have flashbacks and more anecdotes (why are people sending ME sympathy; SHE married ME, SHE should have the sympathy!). we met Lou Reed and Tower, Mass. ave. (closed) videoed by the Count; right fucken NOW Linda is hangin' with Lou Reed and Nico! (oh yea, we saw the Nico movie too; we should never have gotten married, we shoulda just been asexual Velvets fans coz A IS THE WAY!). so RAT BEACH PARTY, saturday 1 oct 16 when me and mike quirk do velvets covers with the COUNT, it'll be "In Memory Linda Ruth Garrow!"...
Highland Garrow wedding
Friday, August 5, 2016
"trying to think of all this chronologically, so when you read this column Sunday, you should think about seeing the Hopelessly Obscure headline Frank Rowe's birthday the following Saturday on August 13th at The Midway. After a literal "Rain of Death", I'm as happy to playing his 65th as I did Willie Loco's 70th; they're "one of the survivors"! (and THAT is my birthday shoutout to Frank Lima whom I've know 75% of my life!). there's a Hopelessly Obscure gig pretty much every week til Rat Beach Party, but too much to think aboot right now; take it all "one day at a tyme, sweet Jesus" (and I DID have this hymn by a Irish country music singer, can't remember her name as such, but she sang country wi' a beautiful brogue, she did)....Saturday 19 nov 77, the Korps and Frank Rowe were Afrika Korps/Baby's Arm, and we're "Still alive and well" more so than John Dawson Winter III (a distant cuzzin and Eddie Flowers wants me to write aboot rocker family trees for Vulcher; our drummer Kelsey Simpson WILL love how my dad, picture sleeve of johnny and jumper cables "landmine" is seventh cuzzins to DON KNOTTS, whom my sister, also my cuzzin likes the fact that a statue was unveiled of him in Morgantown west virginny, where my granddaddy's people hail from; Chelsea McBee, banjo picker, lives closer to my cuzzin Martha Hull"....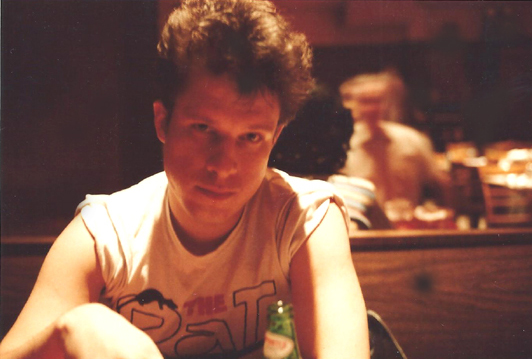 Happy Birthday Frank Rowe!!!