8/11/2014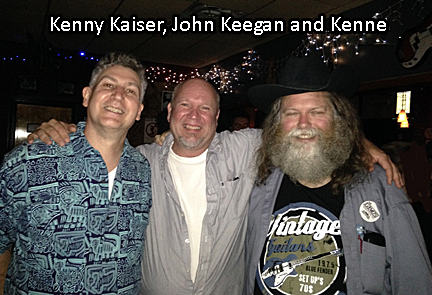 Monday August 4, 2014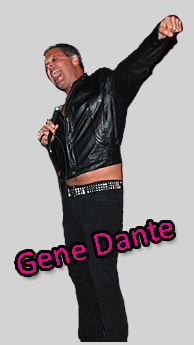 Sally O' Brien's surely rockin' out, so here was a "Saturday Gig" and "My Head's in '73", so a lil glam rock: New Million Box opened with one guitarist from Die Electric and another had been in Charlie Chesterman's motorbike band; two guitars/bass/drums, pretty classic rock BUT keyboards and cello?! cross the Velvets with first Lou Reed 1971 solo album AND a Charlie Chesterman cover that sounded like "that's cool, i respect lil queenie more"? Modern Day Idols: 1979 power-pop, they wore skinny ties, did a Cheap Trick cover and (compliment): they GOT the knack! shades of Scamper...can't enuff great stuff about Gene Dante and his Starlets From mars, so notes: "Girl on a unicycle" (Jobriath had "Bi-Sexual built for two"!) dedicated to me "a Boston rock legend";"you're killin' me with tribute! I saw Bowie's 1973 midnight special, but costumes: Zorro mask which gets ripped off, then glitter glued on face; "Be More Flamboyant"! killer band, Johnny Thunders clone doin' Mick Ronson licks (this DOES read like O. Rextasy) and all the kings men drummer totally KICKIN ASS in a Peter Criss-meets drummers from a couple glam-rock bands ca. '73 also...a lotta "Kaiser rolls"....Gene admits "hand me your razors" is inspired "stolen" from English Beat and Paul Weller/Jam; Genuises steal! hanging out after show with fans til closing, got autographed cds, real nice guy, great showman, also the Knock Ups bassist/guitarist was there, afternnoon Midway show coming up with Greg Allen....so much fun I got back 'ome 1:30 am! JUST like the '70s..last admitted influence: Gene did say he was inspired by Velvet Goldmine, so c'mon all you glam-rock fans; check him out!"......
Tuesday August 5 , 2014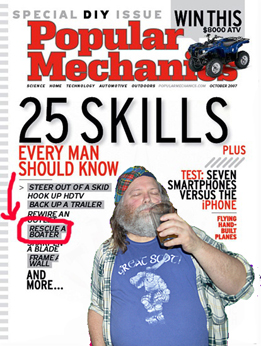 something completely difrent Monday night; as a Popular Mechanics subscriber, Gee Julie invited to a soiree at Grafton Street, Mass. Ave. so i grab cup of coffee, read the Herald, redneck/white trash/blue collar amerikin First and saw Helen Huppuch (stylist to the stars!) a nice chat discussing the 1987 Rat and Sleep Chamber and Pajama Slave Dancers (note to 1985 Al from Jetset; yes, ALL the olde bands! I'm like my mother with Glen Miller and the '40s!) afterwards Helen and i walk down Mass. Ave. to see Julie (sounds like a Highland/Blodgett family reunion!), place was PACKED, Popular Mechanics wants to "reach out" to "more wimmen" (wimmen with power tools; VERY dangerous!)...WJIB song of the say: "Green Door" by Jim Lowe, which I had on an oldies comp (LOVE my oldies comps!), mebbe as old as me (1956)...and in glorious mono, man!"...
'ere's one fer ye lads; there's a Manchester United FOOTBALL club fans meet at Crossroads bar in boston (back bay,beacon street,maybe?) got an invite from some bloke 'o'd be glad ter meet me! and i advise you t'do the same...Bend it like (Jeff) Beck AND Beckham! (mebbe i kin marry a Spice Gurl too!)!".....
Wednesday August 6, 2014
Last night, did an interview with Gonerfest in memphis; they're planning on doing a 45 of a Gizmos interview! More details as they come, of course and always check out Gonerfest link plus Gizmos world tour; Columbus, ohio on Halloween HAS been added, home of the Cheater Slicks! sure, move from Red Sox territory to Reds territory! (Miss Lyn NOT into baseball, but the Cincinnati Reds are THE team in Ohio/Indiana, i learnt from last Gizmos tour!).....
Mad Max in Italia sent this to THE GIZMOS site; "punk in finland" "The Gizmos!" guess we have some fans; my Dad has some Finn/Swede/Norge DNA matches (probably vikings to britain, lookit my size/hair/beard) and there's some quote in Finn callin' me: "Kenne Highlandin" skol! rape! pillage! diggin' it,as is!".....
did a translation on that Finnish from "punk in Finland";dated 2 april 2014,some Finnish fan wished me a happy birthday! well, roky erikson has played finland with muck and the mires, so why not? and all the Finnish DNA matches my dad has DOES equal Vikings,so I am "down" with that; reason to go, meet the fans!"....
Thursday August 7, 2014
heard the MP3 of the Gizmos interview vinyl; Ken/Ted/Ed with songs interspersed; also look for a Midway Cafe Gizmos show!"
Friday August 8, 2014
Dawg-tired, but Radio Radio: Pats lost to Redskins, pre-season; Coast to Coast ALWAYS has good pair-abnormal talk and call-ins and THE WJIB song of the day fur der Kaiser: "baby now that i found you" by the Foundations! key of E, playin' bass lines a backpacker guitar"....
SaturdayAugust 9, 2014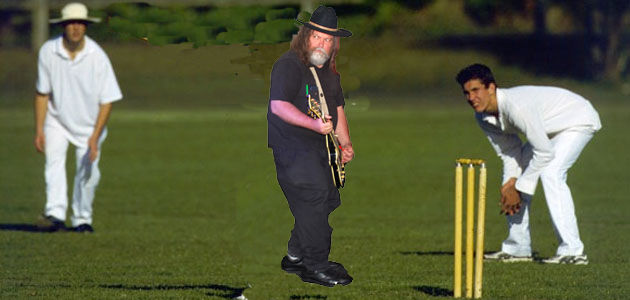 supper at Hit Wicket, Cambridge, Mass. CRICKET-theme pub! cricket gear/cricket on tv/India Today magazines/menu of ALL the cricket-playing countries....had some Bangla-Desh fish replete with fishhead and eyes "Lookin' at you"....I feel like bluidy George Harrison! WRCA 1330 AM has a classic country show: feature artist this week: Marty Robbins! and NOW I finally know all chords to charlie rich "behind closed doors". off to Plough: Robert "Fireball" Mitchell opened, from Bald-a-more, a Jack Daniels-drinkin' kinda Mike Ness "punk-country" (with tattoos!) solo acoustic act; Jay Scheffler joined on harp = Sonny Terry/Brownie Magee. Jay thanked me for poster of this Ten Foot Polecat gig; AJ Wachtel sez "No Drink No Ink" so Jay bought me a fake beer for this electronic message! Jim Chilson played a square Bo Diddley guitar tuned to Delta tuning, 5-strings, capo on second fret; imagine "chicken gittin' run over by a steamroller" Jeff Beck doin' Bo Diddley's "who do you love"/"mumblin' guitar" tempo, drums pumpin' it like "Psychotic reaction" but this is Fat Possum Mississippi hill country BLUES! Jay Scheffler blows harp and sings like Howlin' Wolf coverin' Trout Mask Replica; I left after an RL Burnside cover (think i saw him open for Iggy in '96); speakin' of Jackson, Mississippi Eddie Flowers in Boston 29 sept- 13 october; need to farm him out, does anyone have room, a night here, a night there? My weekends are free; contact ME!!!!!!
SundayAugust 10, 2014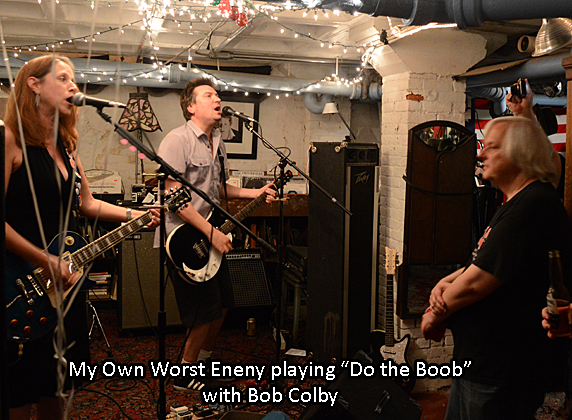 so a Gizmo walks into Store 54, holding a Kinks cassette with "Revenge" and a Jerry Lee Lewis '69-'72 Smash Records country stuff and My Own Worst Enemy starts doin' "Do the Boob" for Robert Alan Colby's 62nd birthday! (half a lifetyme ago, we were roommates...poor rotter....)....Hard to pay attention in a record store easily as cool as Landlocked Records, Bloomington, Indiana, where they started playing Teenage Head ($1.99, spring '77, Harvard Coop!) when the Gizmos walked in!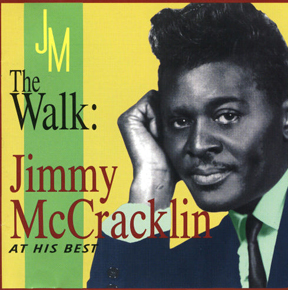 ok, My Own Worst Enemy; THE first two guitars and drums band was Hound Dog Taylor! fuck the Cramps, fuck the Dead Boys, fuck Cheater Slicks and the rest of those Rockabilly Yobs wanna-bes! (roots in Covington co., Missippi and Marion county, west virginny!) the lady did the chords, the dude did the bass notes on guitar just like Brewer Phillips, who recorded with Cub Koda, who said "rock-n-roll is better than music". During rest of set, autographed all Kenne Highland vinyl in local section (TWO orange "Fiasco" albums AND "Rain of death" e.p.!) Apple Betty was also hard-edged gurl pop that Bob Colby digs and I dug 'em whilst drooling over a $2 copy of Jimmy McCracklin's "The Walk" 45....a lotta scenesters with the Gizmos on their lips (you'd think it was the bluidy Second Coming....well it is!) so sorry, ladies was kinda sidetracked from watching band BUT level was lower'n a club so could have a conversation! (By 1978, I LOVED Cantone's coz I could corner people in the front room and have conversations about me....Al Franken)....a fun night though and shit, good thing i didnt shop for records TOO much; vintage clothes too BUT I say "Naked if I want to" and buy records! VINYL!!!! Miss Lyn said I had that "fanatical look" in my eyes"........