8/23/2021
Monday, August 16, 2021

"Saturn Day 14 Aug 21. A SPOOK-tacular Mad Painter practice where we always sounds like Vanilla Fudge "Break Song' off that Near the Beginning (?) album; what quartets! I say "Spooktacular coz I missed both Svengoolie on "TV Eye" AND Mach Kenne-dee in Screw-caht….BUT, as Schmel Herbie drove like "Hot Rails to Hell" blasting magazine, what to my wondrous eyes did appear but a Priority two-day of Ugly Things ("who put the bomp on steroids!"). A LOT to grok but Monsieur Laurent Bigot did a spectacular job on making ME sound coherent AND looking at my '70s recording career part one PRE-HUMOUSLY! (at least NOW I know wot moddafockas gonna say about when "Je suis mort"; "mange le merde un mort, vou tete d' merdes!"). ("we don't speak French in this house no more coz Eunice (Eunice is my mother!!!- Ed) don't understand it" (said my Marion Cardinal Miss Lyn's grandma she never met) but again, Miss Lyn's poutine-eatin' Ma and jack Kerouac descend from same mutual Lisotte SETLLER in new France, neighours to ma's Quebecois ancestors, though I favour POONTANG and PUTANS over POUTINE)….Ok enuff Gaboury, merci beacoup, BUY THIS MAG (Ugly Things) and Dino records also has advert; "looking through Kenne Highland's Eyes!""..

Tuesday, August 17, 2021

"Lazy Sunday afternoon (and morgen!) ides of august 21. 0600: REELz. a Jim Morrison/Doors Behind the Music, great vintage clips. followed by a 1965 keith Richards, also many a great vintage Stones live gig clip. took a listen to WJIB 740 Am country memories and was pleased to hear carl Perkins "boppin' the blues' coming outta an AM radio mono speaker. I believe about '77 I had that Sun 45 which I sadly first heard on a Robert Gordon album (second generation rockabilly if you will). WMEX 1510 AM played "hitchin' a ride' and other great oldies in the afternoon and after my Willie loco nap I re-caught, four to six pm,IFC Almost Famous. "They traded the groupies for $50 and a case of beer to humble Pie,man"..."yeah,she went off with deep Purple man"...the kid suppose to be Cameron Crowe missed his class of '73 graduation; I had only JUST begun to play with O. rex in Brooklyn and 14 year old Lydia Koch hadn't ran away from Rochester YET! Without leaving the "Haunted House' (THAT gene Simmons never told me to eat scheiss, read about it in ugly things part 13 Kenne interview!) I had ALMOST as much fun as Toddler dance Party at the Jungle! (Now THAT is an all-ages show! I need to perform the FU's "pre-school dropout" at rocknroll daycare!".....

Wednesday, August 18, 2021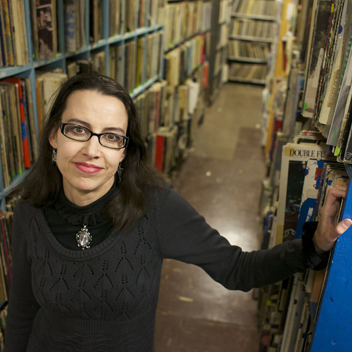 Laura of Bats in the Belfry

"Monntag Monntag 16 and Savaged ("and now 'ere's ken Highland with "oi'll show thim 'oo's Mod") august 21. RADIO RADIO edition. 0230, Coast to Coast AM bumper music. "Everybody's got something to hide 'cept for me and my Monkee"-Beatle George guitar loud,clear,mono, Then- Stones "Monkey Man" Keef- loud, clear and in mono, Announcer (not George Noory): "and speaking of "Monkee men, we have (somebody) on to discuss BIGFOOT!" ( I take a 13). After a "Hard day's night" WMBR Goth show (Bats belfry/Toys Attic) and Goth lady goes: "I put this show together Sunday, a very sunny day, incongruous for a Goth show"; NAY! Let's go to the graveyard! Great music, but what I knew was "and now here's a song from the first Cocteau Twins album back in 1984 (?)"....Miss Lyn (who loves the Cocteau Twins) was downstairs with ONE Goth cat! Also Goth lady say: "These shows are archived WMBR.org for two weeks AND I put the playlist on Track.blaster!"....I LOVE a woman whom lists her records in Precise Modern Lovers order! More female record collectors please! I did marry one the once but she died and her collection is for sale on Discogs in Texas; buy your kenne vinyl THERE! and Ugly Things interview too"....

Thursday, August 19, 2021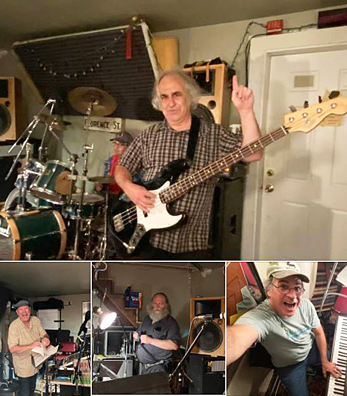 Kenne Highland's Airforce in practice

"Day of Wodin 18 Aug 21 and Kenne Highland Air Force played like Beserkers! AGAIN: Frank Rowe's birthday party at Midway Sunday 12 Sept 21 3 pm followed by Unnatural Axe and Classic Ruins. John Keegan taped the practice on his cellphone and my vocals sound as Iggy on Funhouse as Gizmos live at Bloomington public library 9 april 77 on Gulcher...WHY evolve? De=evolution! We're tryin' to pitch Lt LArry Newman's Asa tribute volume two where my baa Baa black sheep squadron covered "I'm in Love". WAS it Larry whom said "that was great! Like a cross between the Dolls and Mott the Hoople". That's easy (like "Sunday Morning"); as Solomon Gruberger said April '74 after we saw Dolls/Quatro Bottom Line NYC; "looks like he watched Gimme Shelter 1000 Times!!!". I didn't watch it THAT many tymes but I been "lookin' in jagger's eyes and scoring' (or singing "that's cool I respect you More"-ing) since '65 (having moved from manassas virginny to my grandmother's Uncle-bellum farm in western Ny, 5 dec 64 was "The Night they drove old dixie up"; read about it in Ugly Things). As for Mott, that is captain easychord doing Willie Loco doing "all the Way from Stoneham"! (where we usually gets "Tricked Again" and end up lost!). We got nine five minute toons, a lot of Ron Asheton guitar influence (me) John Keegan on baritone sax adds a Morphine influence, Schmel Herbie Hind sounding more like me on gemini on a full Moon than me (all more reason for Dino to release this lineup cd!). On "Pizza Delivery Moves" ("drivin' wrong way down a one way street", which is where the Boston Groupie cats gaze upon) the middle eight/solo stolen from Moby Grape's "Omaha" sounds SO RAUNCH AND ROLL...did I say Dino needs to release this? AND,encore maybe, the Delta Blues variant on Stooges 'down on the street' done John Lee Hooker style; I introduce the band, give everyone a few bars (Midway/Jungle/Once) of solo and it WILL be a lovely evening for a boogie with larry 'the Mole" taylor on bass and Al Hendry on drums! The kenne Highand Sextet, just like a '50s Miles davis lp Miss Lyn's cuzzin Kerouac woulda dug. AND being same age John Lee Hooker was in Blues Brothers, THE CHAIR WILL be returning! ('as the broom drearily sweeps/ all the dust it has swept in the past")"...

Friday, August 20, 2021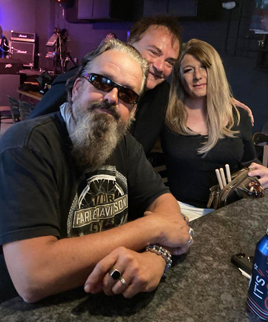 State of the Union

"ALL HAIL THOR's DAY! 19 Aug 21. Gee Julie working at Jungle and as I walked in State of the Union at the bar; Julie hearing me as I spoke in me "Irish whisper' (A Billy Borgioli-ism). Took a photo of Peter Paul and Sandy...no wait it's TWO JOES and a Sandy! Joe Moir claiming he now has beard coz he wants "the kenne look"; dang! I'm a fashion maven! (just like Sandy Summer who, EVEN on Thanksgiving, reads what this jive turkey has to pontificate!). State of the Union had a 1030 set but it'd been "A hard Day's Night" so I adjourned to the patio of the Independent. had a "mocktail" and FISH AND chips..."And Suddenly" (Punky meadows with a 1968 AM/FM hit!) Sandy Summer appeared and joined me for SUPPER; Joe Moir was walking by and declined and Joe Perry decided to LET THE MUZAK DO THE TALKING! (Mantovani strings on "Dream On"...DONT TEMPTATION me, lucifer!). Sandy also had fish AND chips and then (Sir Douglas Quintet) "The Rains Came"! We evacuated inside as Bob Seger's "Noah" blasted through my head (NICE to sup with somebody, usually I'm "TAlkin' with Micelf" (caint dance good) pretending I'm being interviewed by Dick cavett...


Oh yes BEFORE the great Flood (no levees broke though) I says to Sandy: "it's a slow news day with BGN. Do an IT GIRL pose' ….well beats the shit out of lissenin' to It Play.....If you REALLY wanna know about My Dinner with sANDRE, we talked about....."dead Boston Clubs"!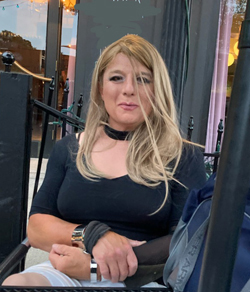 Sandy Summer

(music too; we even purport to be that!). I DID not know that the beachcomber on Wollaston Beach Quincy was also NOSTALGIA, though I mentioned my inbred Childern of the KEN "steel-trap memory" savant-ly could quote club listings from 40 years ago. sandy: "I played Club Three in Somerville"; I played Lili's once BUT I found a Club Three club listing site! Surrender Dorothy! ('90s dude!). Anther South Shore memory: "The LINES were GODZ to us! They were like the beatles! Didn't they become the Swingin Steaks?"; some did BUT Zoomer radio 740 AM TORONTO DID recently play "some sing some dance' by Pagliaro, which I, as a yank, heard this Canadian hit back in '72 on a Rochester NY station). The denoument of Supping with Summer ended and WSRO 680 AM playing jazz songs that they don't announce was "Golden Slumbers" til Coast to Coast Am 0100! (dudes if I could lie in bed all day...but like Miss Lyn's Beatles butcher cover...."everybody seems to think's I'm Lazee/ I don't mind Slade thinks they're KRAZEE"".....

PS. S. Summer DID laugh at all my Oscar Wilde-ish wit....remember, chappies, oi'm th' clever one and they hate you if you're clever and despise the Fools!"....

Saturday, August 21, 2021

Saturday 21 August 21, 44 years after Afrika Korps live at cantones (Gulcher cd). Listened to a $8.00 45 from Somerville grooves: "Rukubine" b/w "Sublime dream" by Carlos Malcolm on mal records on Jamaican Festival album. The 1963 "Rukubine' is like proto-ska from this ska pioneer! THAT was a good score on a Hopelessly Obscure 45! Flatts and Scruggs was on the Beverly Hillbillies this morn. I caught 0700-0800 of 88 rewind on WMBR. The Top 30 or such was early 1978 a college station in saint Louis playing PUNK! Trackblaster will list it but ramones/Boomtown rats/number one was "complete control" by the Clash/generation X..but the "winner by elimination": "Holiday in the Sun"-Sex Pistols! I went to see the Slickee Boys and razz at College park Maryland and bought this 45 at a local store there; oh yeah! heard Declan Mcmanus "watching the detectives"; L/Cpl Donal E Buckley USMC (read about him in Ugly Things! A Billy Cox to my Hendrix!) had an 8-track of that first Costello album. memorial Day '78 Donal and I spent in marine barracks Fort meade Maryland listening to Xyra harper spin 999 on the Georgetown university station....no WONDER the NSA was goin' through my garbage! (still had a security clearance AND a meritorious unit ciltation ALL of which I'd gladly turn in for a good interview in Ugly Things! So I'm watchin' youtube Hendrix expierince Sweden '69 and Joe Vig called and he even DID say I can say "Joe Vig is doing GREAT despite Covid!"...review copies of Greg paquette AND THE MICKY BLISS CD shall be arriving at PO Box 450, Cambridge Mass. 02138..oh wait! That's Billy Ruane's box! oh wait! In the 1630s dad's ancestor William Spencer (read about HIM in ugly Things) had property where the camrbidge adult education place was,then he split for Hartford...some Crosby bloke landed in newtown and THUS on youtube NOW: CSNY at Wembley 1974! (Neil Young wailing on KEYBOARDS!)….mad painter tonight at the Midway and I guess we dodging that storm; if not the set list (haha) will be "rock you like a hurricane", Zimmerman's "Hurrican carter' toon and maybe even a toon by Hurricane Smith! "Oh babe what WOULD you say"...hmmm....Kenne's had four cups of coffee today!!!!!!!!"....