8/31/2015
Monday August 24, 2015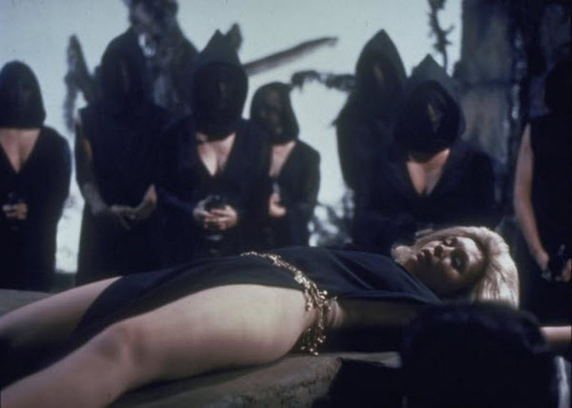 The Dunwich Horror

double feature at brattle theater, took Gee Julie on a "date" for an hp lovecraft double feature ($9 each with brattle membership, so to "let her know she's your favourite gal"...)...the dunwich horror (I LOVE my shadows of knight 45s on dunwich!), 1968, american international, roger corman, les baxter soundtrack AND this was the LAST tyme the print copy will be shown! (going into cold storage, deteriorating). SANDRA DEE is an innocent blonde SVENGALIED by Dean Stockwell (in a perm!) who wants to impregnate her with his DEMON SEED; this is all horror-camp ala mystery science theatre 2000. whilst sandra dee in laid out in a robe on this altar on a mountain, you CAN see her left nipple! (other great rock writing on boobage is nat hentoff and joplin' left nipple and meltzer's a 'ho like the rest with 3 pages on topless patti smith). rosemary's baby is an influence, the farmers climbin' up the hill is straight outta frankenstein....roger corman is the best! BUT the crimson cult (1968) is british, christopher lee, boris karloff's last role! this one's REALLY way out (ran into laura markley of noise at candy counter for this! she has good taste in movies and is from Cream ale country!) so 300 years ago, an english witch was burned, they do a Guy Fawkes type bonfire, there's a posh castle, lotsa clenched teeth and talk of ancestors (guess who kept nudging Gee Julie and smirking; kenenth e. HELLBOY!). they sip a fine brandy, as a bloke (MARK EDEN!) looks for his missing brother; there's a naked Mod paint party ala Blowup, then a torture scene with more British boobage AND a blacksmith wearing some black leather herbie's ramrod room jockstrap...this is SUCH a Ken Russell/Mark Giroux movie! and the 300 year old witch! gold medusa headdress/painted blue/blue cleavage: MY REAL WIFE! (Gee Julie MIGHT have made a "300 year old bitch" joke; SO nice to have a sidekick again!)...so, "in the End" (ABBEY ROAD!), i aim to catch brattle double features at 7 pm monday/tuesday and the day of WODIN!!!! valhalla i am coming! (did i mention Gee Julie got me a viking t-shirt in Iceland?!)"...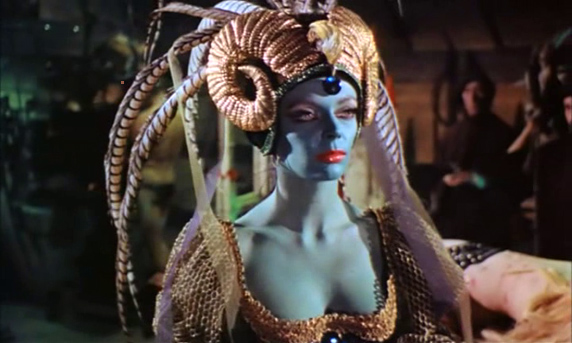 The Crimson Cult

film facts on dunwich horror (a lot of wikipedia regurgitation by me; lissen to my 45 of 13th floor elevators "reverberation"!): dunwich horror released 14 jan 70, rated M, for mature audiences! i was 13 then, tall for my age, got into R movies at strand thee-ate-er, Brockport NY; now I want the "I" rating; for immature audiences! (daffy duck cartoons at brattle during school vacation in february!) ok, so dean stockwell was in Psych-Out, THEN dunwich horror, BOTH classics! sandra dee was

in imitation of life ('59) same year she was gidget, then '63 was Tammy and by '69 STILL playin' blonde innocent coed svengalied by stockwell's character. the fictitious town is set in essex county, mass. ("a north shore gurl will love you forever"-john felice!) and HP lovecraft was fascinated by towns ending in "wich" like IPSWICH ("devil's footprint"-i seen it!) "Geek out in a moon age daydream, oh yeah!"..

curse of the crimson altar was Grim's Dyke, a LOT of wikipedia history there; christopher lee's career with HAMMER needs no introduction but he also SANG in THE WICKER MAN; barabra steele was in 8 1/2! (mark giroux, big fellini fan!) Boris Karloff needs no introduction, but when brattle film geek introduce film he says 'this was Boris Karloff's last role"; me, lean to Gee Julie and starring in A Fistful of Popcorn "bela lagosi was on HIS last legs during Plan Nine from outer space"; and catch the youtube TRAILER! (ah luv trailers!)".

heard an irish country music cover of leapy lee's "little arrows" (top of the pops 16 December 68! did NOT buy it!) discovered: a leapy lee website! he's still playing! TV show, in UK, also! AND "little arrows" was a hit in '68, written by albert hammond which i heard in '72 "never rains in southern california" AM gold: HIS son, albert hammond junior was in Strokes whom i first heard on charlie's kitchen jukebox at the "turn o' the century" (first Bee Gees!) my immortal quote: "ugh. (or oo, or something similarly neanderthal): sounds like the velvet underground". so 30 years or hear two generations of Hammonds and from Brockport NY to harvard square, THAT took, on my mother's side, eleven generations to get back to Blodgett ground ZERO! (though charlie's kitchen is ALMOST on spencer property; they left Newtowne to form hartford mass. coz liberal cambridge in 1635 was very NON-liberal Puritanism! go forward 300 years to Club 47 and those "Joanie Phony" commie pinkos; we need Al Capp now as much as we need that chump trump!".

Tuesday August 25, 2015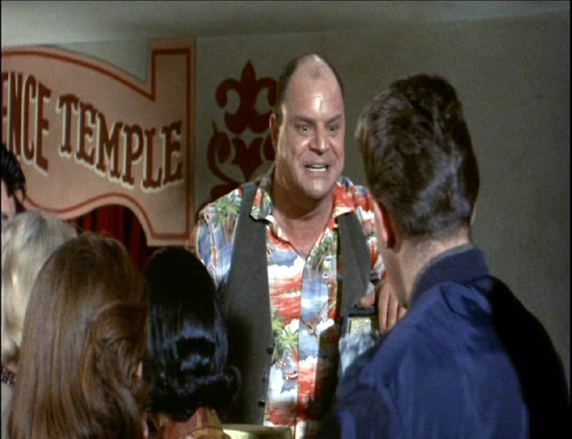 The Man with the X-Ray Eyes
brattle double feature, love that $9 with membership price! X: the man with the X-ray eyes, 1963; roger corman strikes again! les baxter music; FLOYD CROSBY-cinematography! (father of "8 miles high" DAVID!). doctor finds way to have x-ray vision, accidentally kills fellow doctor, goes on lam, ends up as a carnival sideshow with DON RICKLES as the hustler; wimmen wearing white gloves, great cars, men with hats, then doctor goes on lam to VEGAS, which in '63 is Rat Pack! still gettin' chased for that murder like the Fugitive, ends up in a tent revival and wikipedia will give away ending. marebito (2004) japanese; too modern, too high-tech, but when a video dude goes into tokyo's underground city, that is interesting, guess they built over the bombed-out area; there's homeless and some kinda predator robot; this is getting a little too anime for me. then the video guy finds a naked lady (a right nipple for those counting boobage) chained to a cave, he takes her home and she doesnt eat, drink or act human. he cuts himself, she starts drinking his blood, they end up back downstairs in the bowels of tokyo...by the men's room jaded harvard/MIT hipsters going "well, i found it kind of generic and kinda boring...i mean he discovers a blood-sucking freak"...THE HUNGER it is NOT! nor does it have catherine deneuve."winner by elmination": roger corman/"amerika first"; two good'uns/christopher lee and the UK score one; Japan-nil. USA vs. UK and "winner by elmination" is ROGER CORMAN, "amerika first" only coz THAT is how i remember '60s america like chuck berry sang about in "back in the USA"!"..
| | |
| --- | --- |
| | |
Wednesday August 26, 2015
bob bittner and WJIB in boston globe! LIKE friends and lovers of WJIB, send donation to WJIB so i can hear country oldies on sunday; Gizstory: "bittner began playing woodstock-type hippie music on a Rochester station during his senior year at RIT"...and high school freshman Ken Highland, Brockport NY heard WCMF, "life saved/rock-n-roll"...got first guitar christmas 1970...they dont mention WADD, brockport NY where the promo 45s for our high school station were stamped "Bob Bittner"...only sez "in 1979 he moved to Boston to work for a "disco-type station""...also, born in Washington DC and my father station Quantico Virginia '56-'58 and '63-'64, so i was only 30 minutes away from Bob Bittner and 20 miles in Rochester...play: "miles from nowhere"-which could be a cat stevens b-side from 1971! ".
| | |
| --- | --- |
| | |
$9 double feature (member!) at brattle: christmas in july and the great mcginty, both 1940. "screwball comedies" and did they ever play the strand theater, main street, brockprot NY? Christmas in July: Jimmy MacDonald wins a slogan contest; as "uncle charlie" (my 3 sons) writes out the check: "is that MC or Mac?...i had a grandmother that was scottish"...check is NOT legit, but jimmy bought presents for everyone in his tenement area; businessmen start trying to repossess (get pelted with fish and vegetables like 3 stooges) and they say to the copper "i want these people arrested!" cop: "ok, hitler" or "ok, mussolini". running boards on cars and SPATS! finally jimmy Mac and gurlfriend have black cat cross path and "it's either good luck or bad luck depending on how he crosses your path"...happy ending, close up of black cat!
Great MCGinty: McGinty is a HOBO, then ends up as mayor AND governor but there's corrupt graft with a comical Godfather character (a credit for "Bessy the coloured maid" but it IS 1940!) more slapstick, "uncle charlie" has a role again...fun, fun, fun let's forget that my grandmother in detroit was a single unwed mother sewing for the WPA! Ma sez i should see the philadelphia story next week coz 'it's a classic". she also bought a new dress for my niece's wedding; "it's like something queen elizabeth would wear"...while me Mum is Keeping Up Appearances and thinkin' she's the bluidy Queen IS IT ANY WONDER i was named for her imaginary friend underneath the porch on the Blodgett farm?!?!?!??!?!?!?!?!!??"
Thursday August 26, 2015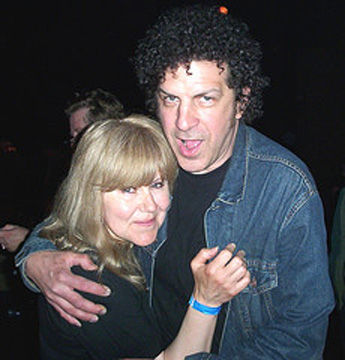 Miriam Linna and Billy Miller
Mike "livewire" Heath, whom i've known since 1976 and steve lorber's mystic eyes show in "warsh-ingt-ton" DC sent a link on andrew matheson and SICK ON YOU; HIS rock'n'roll memoir; andy was in hollywood brats "trying to turn them into London's version of NY Dolls", an album TERRY-DACTYL played me in '83 on quint avenue, allston! i kinda grunted "ugh, good" or figgered "glam-metal" but before their tyme...so, review looks good and i'd surely leaf through it at harvard coop next tyme i got a brattle theater double feature! (since 1633 and dad's ancestor william spencer, i cant seem to stay out of harvard square!)"....
Norton newsflash; seems Billy Miller in hospital on dialysis but miriam linna writes he's "doing ok"; if you arent friends with them, write c/o Norton and Billy is talkin' 'bout the "NY Mets"; a baseball favourite of solomon gruberger AND the Gizmos (as in: "autographed by the"...)....get well billy! (a wee bit of humour!)
Friday August 28, 2015
Coast to Coast surpassed itself this morning with linda moulton howe; "human/alien hybrid dead in L.A., with links to the CIA"...not only have I HEARD everything, this IS a Korps-Hello Universe song waiting to happen! Linda even had a link in the Guardian or some Brit paper on this, so basically Coast to Coast AM facebook page is where it's at!
Saturday August 29, 2015
Dead people facts! just to further show the dichotomy of my parents; Dad's Knotts ancestor (convicted jewel thief, transported to virginia 1617!) was from wiltnesham, suffolk UK, whilst Ma's Puritan Blodgett ancestor (1635-harvard square) was from stowmarket-on-hadley, which is all right above ipswich! (UK, of course!) all this coz i found roky erikson's ma had an ancestor in saint mary's county maryland (cheseapeake bay)= my Knotts ancestor lived there from 1651-1653. there's also a Knotts story: from convict to cavalier! this is a mutual ancestor of my dad and jesse don knotts, whom ARE seventh cuzzins, so "gol-eee Andy!""...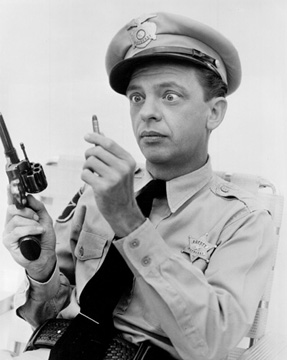 Don Knotts