9/4/2017
Monday, August 28, 2017

"sun shines on the common at quarter past noon" and the "winner by elimination" at AMC IS.....GOOD TIME. and good movie "crime film/drama film". "after a botched bank robbery lands his younger brother in prison, Constantine Nikas embarks on a twisted odyssey through city's underworld in a desperate attempt to get brother Nick out of jail". Nick is "mentally handicapped" but though kind of a sleaze ball criminal type "Connie" Nikas really DOES care for his brother. robbed bank to get money to take him away; Connie played by Twilight dude; his Sid and Nancy-esque gurlfriend played by Vic Morrow's daughter who was in fast tymes at brockport high. BUT let's toss in COMEDY coz this gang couldn't shoot straight: dye pack explodes in the dough, the handicapped brother runs through a glass door escaping the cops, Jennifer Jason Leigh steals a credit card from her grandmother to cover the other brother's bail but card is declined; Connie tries to break his brother out of the hospital, befriends a Haitian woman on the wheelchair ride who has a 16 year old gangsta granddaughter; after discovering he busted the WRONG guy out of the hospital, Connie and young gurl "borrow" granny's car since the other Yardbird left some LSD in a sprite bottle back at adventureland.....it's like that on and on and i'll spoil the ending! Connie takes the rap for the brother who gets institutionalized as Iggy Pop and Oneohtrix sing over credits. for a "whim" movie with an $8 movie pass from work, I did indeed have a "Good Time" and proof that even gangster scumbags DO care about their handicapped brother even if ending was comic-tragic"...

Tuesday, August 29, 2017

"saturday 26 august 17; after lifting my leg on Ken Kaiser's family tree ("Kenne, you are awesome!";$100/hour for professional research but since I DID eat all of Mister X's ice cream; let's youtube shirley ceaser's "NO CHARGE"!), a looooooooonnnnnnnnggggg brunch at Globe restaurant copley square, a lamb plate from Butterfly, rocksbury crossing (Somali owned), channel surfin' my Di-rect tay-vee, immobile home, HBO: BESSIE. this rivals lady sings the blues "drama film/bio" even if that was about "Lady Day" (Lou Reed b-side!). I first got into Bessie Smith through Janis Joplin's hero worship, this is questions 68 and 69 school year, seventh grade. 21 sept 68 i bought "piece of my heart" with my rochester NY democrat and chronicle paper route money, peterson's drug store, main street, brockport NY 89 cent plus a nickel tax. the b-side: "Turtle Blues"! once on an upright i even kinda did John Simon's glissando intro (I was also in a mental institution but that's ANOTHER tail!). So Queen Latifah can really sing! and Bessie's toons sound like "turtle blues" same as Sir Paul's "I'm down" sounds like "long tall sally"; ripoff or tribute, only Gruberger/Gruberger and Kaiser, my attorneys can tell ewe. BUT if I gave away the Oscars (not Kaiser cigars, Newark NJ) MONIQUE as Ma Rainey. it was a mitzvah that Zimmerman name-checked her in "tombstone blues", that was off Ken Kaiser's Edgemont Place, Revisited (Kleen-Kut, and sampled by Straight outta brockport ME!). if ewe consider the TIME (Prince movie Sign O'The Times coming to showtyme!) Ma Rainey was one BAD ass bitch, worse than ANY gangsta rapper. being a lesbian of colour 100 years ago, she would ARGUE with goniff white promoters, VERY open on her love of wimmen as backstage she drank, smoked, threatened people with weapons....shit! Snow tha Product on Queen of the South narco drama or Foxy Brown aint even that badass! Monique got it goin' ON, yo! i also liked the derbies, the suits, the spats that the "ramblin' gamblin' men" wore....i wasn't there but it captures the tyme (the most outrageous my family got was dad's mother dresssed like a flapper and had an affair with an older married McBee...and smoking! one picture survives, julie highland photos). enuff ravin'my question (and my answer is: balloon farm versus moody blues ANY day of the week except "til tuesday afternoon")....why the Grand Funk (or grunt futtock!) did i miss this movie first tyme around!? (answer: too busy blasting blue cheer's "last tyme around" to Ken Kaiser at 0700 reveille back in '83!)"....

Wednesday, August 30, 2017

"friday 25 august 17 new york (punk) tymes. when Gee Julie flies in tonight "BOAC", (isnt Mister President "BACKING the USSR?"), I saved her this newspaper cutting on the divine madman of Bhutan.(wikipedia). His "Golden Road to unlimited devotion" (and DO be GRATEFUL that he is DEAD!) was booze and lust! Sounds like Blue Project's "two trains runnin'" but like all "maharishi.....what have you done" ;he DID "make a fool of everyone"! (i've listened to the white album as much as a Legion of Charlies ("oh, i gave that to eleanor"-Sol Gruberger before i sang o. rex "califaawnia gurls"). i've listened to that beatles white album. anyway though it costs grosse geldt to spend one DAY in Bhutan (cheaper'n buildin' a wall, mister president) EVERY building is decorated with phalluses like the hex on a Pennsylvania Deutsch barn! and it's on youtube! Further news of the weird (c/o Joe Coughlin RIP, who told my cousin Linda Garreau, RIP to go online with webtv, now defunct), I awoke at 0300 for "redd up the house" for Gee Julie's return and coast to coast AM had on a bloke claiming Jack the Ripper was Sir Arthur Conan Doyle! Music to drink Coffee By! "sunrise"....ALWAYS a good reason to listen to Uriah Heep, regrettably Ken Kaiser and Stewie the rabbit not around for that Sonic Boom!"....

Thursday, August 31, 2017

"I read the new york times today oh boy" as gee Julie "flew in from Reykjavik WOW airlines/didnt get to sleep last night"...big floods in Houston Texas and THREE generations of Kaisers buried there! (Kenny's grandfather's uncle, plus first and second cousin). go on facebook coz they buried congregation beth yeshurun and that synagogue got VERY flooded, dont ask about uncle Solomon's grave. for once even being serious, there is a "relief" link to donate money, so DO spend those shekels, good cause etc. and why did uncle solomon's progeny weigh on my mind? i knew he left newark NJ for houston texas so obviously with the flood, his spirit is communicating with me since I AM the Korps kantor.....and watch for Ken kaiser's Kinky Kosher Kuzzins on kleen-kut records SOON! ("that's it! sign him up!....sign HIM up"....kiaser drives past homeless guy, jay gruberger; "sign him up too!")"....

Friday, September 1, 2017

"I'll take dutch actresses for 5000 guilders, Alex" (fashions by mister guy). Blind - late 1800s, albino woman in love with blind guy whom if he regains his sight wil drop her like a hot potater. didnt get that in dutch, no subtitles but in english there is comparisons to jane eyre and gothic 1800s; colourwise i want to toss in werner herzog. so if you want to wear black, listen to the Cure (I did on german radio! "und now Boyce doan kry") and watch a bleak despresssing movie, this is for you. Me, glad is fall, "who loves the sun"; Gee Julie quote of the day: "Kenne why dont you move to iceland?" (9 and 10 September german club in walpole mass oktoberfest with Viking reenactors). 0400 reveille, COAST TO COAST AM had a guest talking about dreams ;the callers: when fellow was young lad had dreams of military combat; my first dream 1964 manassas virginia i was in a WWI airplane, kinda like snoopy (c'mon i was 8!) flying over enemy lines, only recently discovered the Korps had two WWI grandpas; prophecy? "and now" says GEORGE NOORY "here's a caller from rochester NY"; basically spirits of loved ones follow you 'round, saying from other side "hey it's ok"....and i HAVE had that! some swiss radio von Zurich: georgie fame's "yeah yeah" "und der animals: hoose und der rising sun".....i hate the fuken tube and EVERY asshole on my train but fucken headphones on ands I-phone V kicks out the jams muthafucka! earworm of blue cheer's "come and get it" 0800, stereo phasing of Leigh stephens (my facebook friend!)....fuck YEAH!!! then, Mark's Farner ancestors hailed from zurich, on youtube a lil terry knight and the pack, fuck, farner has such a GREAT blue eyed soul voice....i copped my dunkin' donuts watchin' all the north station junkies fuckn noddin' out....how the FUCK do you fall asleep standing up? They shoot horses dont they? weather's cold, lissenin' to grandfunk, writin' this mishegas.....my Head IS in '73! (that's spring '73, typing out rock on #5, grandfunk and stooges on cover and that IS the "first tyme i met janet she came to my house" (8452 ridge road, brockport NY, allegedly for sale! I think the Bills even won last night! Pats lost and Sox lost to yankees? I'm a brockport NY punk and i dont take shit from Nobody But ME!!!!!".....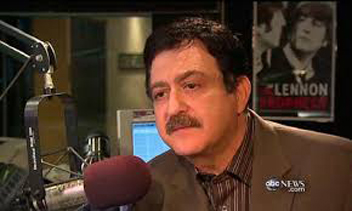 George Noory


Sunday, September 3, 2017

"Gee Julie misses Europe, was mentioning Gerona Spain (believe i have DNA matches there), so google = barcelona and catalan. listen live eu is a site where any radio in EU you can listen SO, Spain and there's a catalan music station! CATALUNYA RADIO, like it on facebook. indie and electronica cant understand a fuckin word but if i hear Byrds guitar and Who drums in a toon, that's my "bag". and from BGN own archive picture o Lyres: conolly/corracio/carmel/jim janota so this must be clinton-era Barcelona; i guess barcelona rocks! multi-cultural/multi personality was irish brekkie at flann o brien's Ireland lost to georgia world cup qualify, though my wales online app said the welsh won to qualify. FOOTIE!!!! a somali supper and the final call (elijah mohammed had a lot of GOOD things to say about nutrition but i DO descend from slave owners, so I'm the debvil, i guess...)"TV Eye" on me, "Bama KICKED ass in college footballl (WEEI), coast to coast ALWAYS interesting and on hallmark channel 0600: COLUMBO! a willie loco favourite. even being a coach potato i'm still AT LARGE! and LOVING the fall weather, i feel like sailing viking ships".........