9/5/2016
Monday, August 29, 2016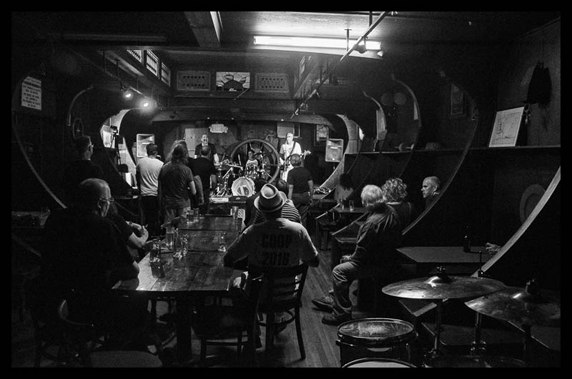 Hotel Vernon
Photo: John Keegan
"Fuzbrains Fanzine presents at Hotel Vernon, saturday night in Worcester, Mass. and the EVER lovely Cheryl Crane DID kenfirm that Exit 13 was right down the way, where Unattached/Hopelessly Obscure played 13 Jan 83, met Captain PJ, yee yee.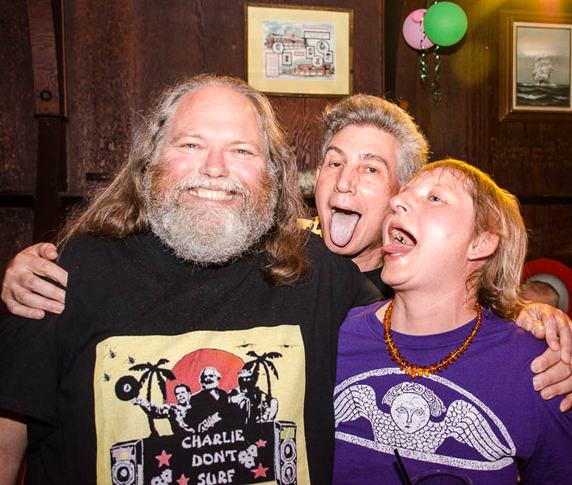 Kenne, Kenny Kaiser and Heidi
Photo: John Keegan
The Performers, from Brockport NY via Worcester did a splendid Clash/Jam set as a trio of two Geer brothers (I know their cuzzins!) and one Patriots-fan drummer from "heah". Bassist Sibley Geer WAS wearing a Buffalo Bills shirt and John Keegan DID say "Kenne, you write (I'm ALWAYS write!), i'll take pictures". Doug Geer, born in Brockport NY the same year I saw HELP at the Strand ("do the Strand"!), living four blocks from us Highlands, sang, played guitar, two highlights I remember are "16 miles on erie canal" done clash "I fought the law" style and also Monkees "Circle Sky" which sounded like the Jam played at 78 rpm. this band been together since 1979; Hello World!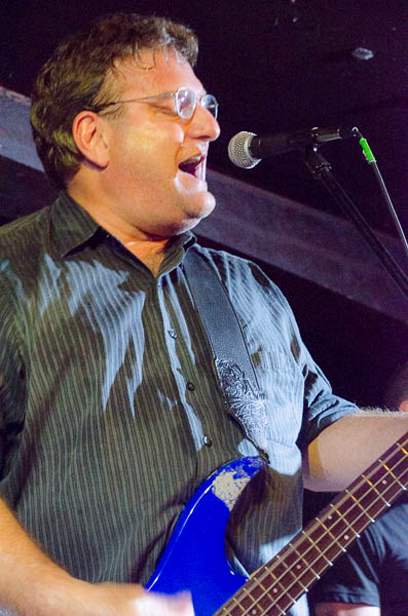 Joe Martorano
Photo: John Keegan
Next up was Time Beings, Chris Cah from General Foods as the other guitar and when he and Preston Wayne soloed together it was MC5 (studio albums) meets Yardbirds "stroll on" (Beck/Page). covers I dug: "exodus" (slickee boys hot and cool!) pebbles classic "goin' away baby", stones "citadel", I REALLY should have taken notes coz bassist Jay Martorono (hope I spelt right) sang some GREAT toons, including Sonics "Boss Hoss".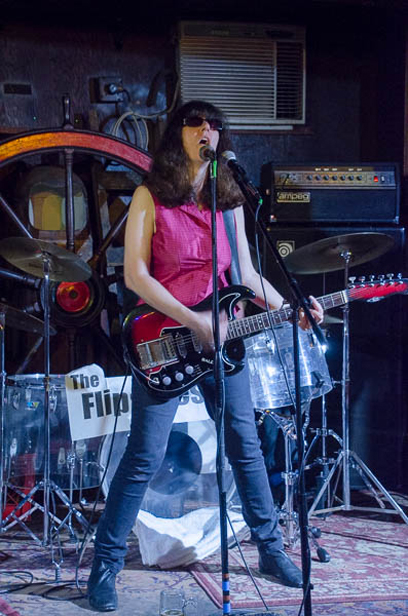 Chris Brood and the Flipsides
Photo: John Keegan
Chris Brood and the Flipsides sounded like standard Chris Brood, which is a GOOD thing, including her Kenne Highland-cum-Sonic Smith guitar solos; she's gotten a lot better since '84, back then had a more primitive Seeds style, also good.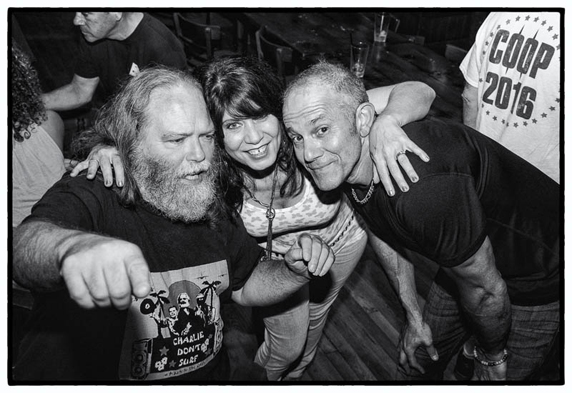 Kenne with Kathy Cah and Chris Cah
Photo: John Keegan
Lastly, how the FUCK do I review micelf? well, on my wall is photos, youtube footage, balloons for "she wants the kielbasa", during "No Sleep til Geno's", I grabbed Chris Brood to sing harmony AND go-go dance (I stole that idea from Iggy when he grabbed a dancing gurl for "the passenger"). But I did Iggy one better: ELVIS! I had Chris Brood and/or Heidi von Flensburg (MOIN to Pierre le Coutre, I was onstage with someone born 4 June!) and/or Kathy Cah (from Blue Moon!) who said it was "a religious experience". Geets Romo kept expecting me to go into "ramblin' rose" coz I WAS testifyin' but the encore that I got (no one was there to say "Kenne get off the stage; Thundertrain need to go on") was "under my wheels"/"suffragette city". Ready to rock Portland next month, Sean Sutner, 1984 Hopelessly Obscure keyboardist, Teaneck NJ native and a JETS fan also dug it, great seeing him, great seein' all kindsa groovy people I hadn't seen since '83 (plus I was sober enuff to remember hangin' with them!)"....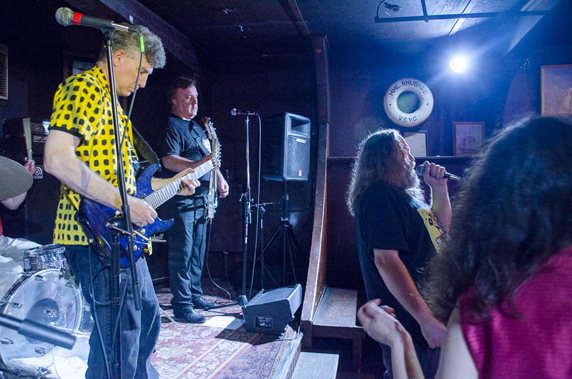 Hoplessly Obscure
Photo: John Keegan
Tuesday, August 30, 2016
"tyme to be the "Underassistant East Coast Promo Man": text from Miguel D'Amour. playing a Neon night Thursday 8 sept 16 at Cantab. last saw him play Jumping Jack Flash March 84 covering Litter's "action woman". I been hearing about this band since Gizmos east coast tour 2014, so....FINALLY! that's Ida May....item B: Bob Bittner STILL needs money for WJIB, I sent in my check, where's yours? worked a lot of overtime so I can sit around Sunday morning lissenin' to Country Music Memories and what a tuff blue collar life I got, Amerika First.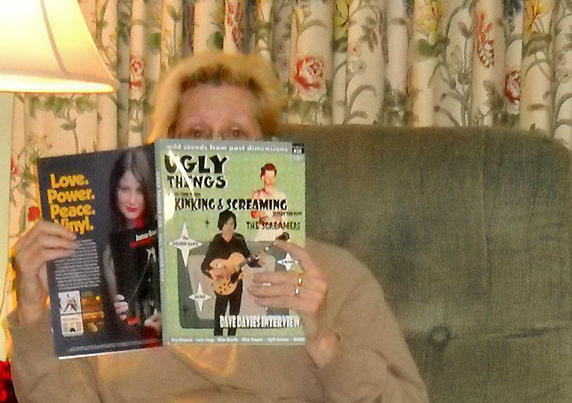 Patricia Regan
Lastly, since I leave in a couple weeks, go fund me for the Gizmos, that gig is 17 sept 16, forty years since I first met Patricia Ragan. We had been pen pals since December 75 and Gulcher magazine BUT, truth did come out: "I stalked you through Lester Bangs"..."doesn't somebody want to be wanted like me"..."wanted, dead or alive" (I only quote Bon Jovi coz he, like Ken Kaiser, are New Jerseyites! and if he had EVER bought the Buffalo Bills, which is near Niagra falls NY...slowly I turn....".....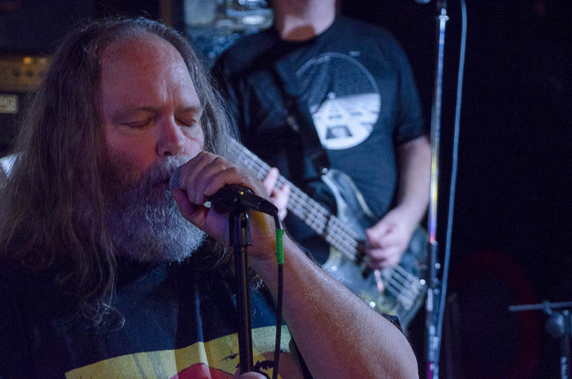 Kenne Highland
Photo: John Keegan
"just joined a facebook group: THE STORIES BEHIND THE SONGS (BEATLES). Now, obviously, all my lyrics, like country-western and the blues, are based on REAL events and people and back in the '60s, when I lived four blocks from THE PERFORMERS in Brockport NY using my democrat and chronicle paper route money to buy Beatles albums (this is '68-'69 seventh grade); it was two years before I got a guitar so I was a "lyricist" (or budding one)...shit, if I hadn't become an Elton John onstage, I'd merely have been a Bernie Taupin! (something for Gee Julie to KENsider since she's wrote some lyrics this summer: I'm Reginald KENNETH Dwight and she's a Bernie TAUPIN supporter!)...ok, hahahaha, but reasons I LIKE this group instead of being vacuous fan page is I get to read "Paul was thinking of bass line in Chuck Berry's "talkin' 'bout you" for bassline of "I saw her standing there"! one of my favourite Beatles b-sides too! So glad to get this in my newsfeed; why it's like the "Motown-inspired" "Got to get you into my life" (Hopeslessly Obscure Beatle fact: for "drive my car", Miss Lyn had butcher cover!, Paul was aping Motown's James jamerson on bass! why do I copy so many people? Sir Paul McCartney influence from junior high in the '60s!!!!!".....

Dave Kowalachek
Photo: John Keegan
Wednesday, August 31, 2016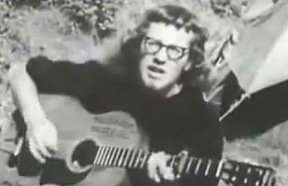 The Beatniks of Newquay

"on youtube google beatniks (I really do need a life/wife/gig this week!). lotsa docu-men-Terrys (the Sex Dactyls?). so I bleedin' see Beatniks in Newquay, 1960. a proper BBC docu-men-terry and "the beatniks that don't work and don't bathe". Proper BBC bloke walks up to a bunch of long-hairs, two birds and a bloke, bloke "I'm eric; yes I bathe of-ten", bit of a posh accent, him, able to be a bleedin' layabout...ok, a period piece (I also saw Highway Patrol from the '50s where the teen delinquent problem was HOT ROODERS! "hot rails to hell"! Blue Oyster Coughlin May 2017 midway café!). so why am I blathering (word stolen from Gloria Stavers and 16/Fab/Gear/Flip whatever in the '60s!) about this bluidy eight minute piece? WIZZ JONES!!!!! Wikipedia says born 1939, NO "rain of death" date, woulda been age 21, pub owners wouldn't serve or hire beatniks (I think this is cornwall) so they had to go 20 miles to a pub would serve 'em, they did! Wizz sings some toons and you should REALLY dig his discography if you like Fairport/Pentangle Anglo-folk. Now, in the monica Lewinksy administration, Linda Garreau Highland (RIP) mighta won tickets off WMBR's lost and found for Wizz Jones at Johnny D's (closed) and we ran into....Billy Ruane! who didn't pogo once and I wouldn't have pegged him for a Wizz Jones Anglo-folkie, neither. y'all gotta take my word on this, coz only me and Wizz Jones still livin' and it was (still writin' this toon) in a "Dead Boston Club"!".....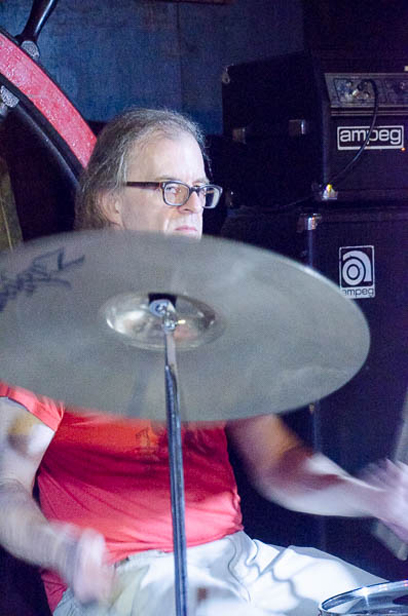 Matt Burns

Thursday, September 1, 2016

"thanks to Mister Ethier, WCUW, mental Worcester (friend request: "hi, Kenne, I'm a friend of captain PJ's down at the station": ACCEPT!!!) for a Ralph's show. Hopelessly Obscure/Glider and Time Beings. Ken Cali doing promotion ("the thing with two heads") (?!) (yes, that IS Hopelessly Obscure!)"....

RADIO ON the MC5 I-phone five. Simple Radio app, up comes WBGO 88.3 Newark jazz. is it Newark Delaware; no it IS New Jersey! let's say I wuz hangin' out with Elston Howard's daughter eating Mister X's ice cream, lissenin' to Wes Montgomery-style guitarring on the Zombies "she's not there" (which was kinda jazzy as was), then "traffic on the George Washington bridge/Lincoln tunnel"...and I KNEW it was New jersey back when Ken's Kaiser ancestors had a cigar store, even if the Grubergers were still in Lvov. (I got all this info off of census and I've even taken LEAVE of my census!). (all puns c/o John Lennon's In His Own Write coz "I wanna be like Flowers, Lennon and Bear"....)...I also made a note I lissened to the Jazz Crusaders whilst eating brown rice (Gee Julie happy....happy..happy...let's cue up some Cowsills!). I THINK Jazz Crusaders opened for Stones in Bloomington 1975, Jagger's birthday $8 tickets but 1975= I was SOOOOO fucken stoned....kenneway, since WGBH/WHRB or one of them fucken Harvard stations took OFF Eric in the evening, glad to know I can toon into MORE jazz and less NPR fucken talk! (though I did toon into that for a while but IT'S ALL BAD NEWS! I'd rather it be 1969, Vietnam raging, Nixon president, listening to my Cat Mother and the All Night News Boys FLIPSIDE "Bad News"!!!!!)"!!!!!!!!!!!" (!!!!! c/o Dunkin' donuts!!!!!!)".....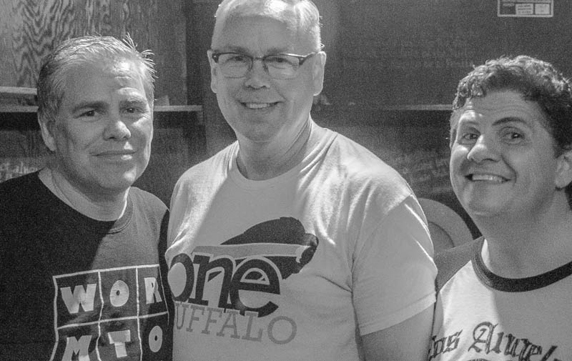 The Performers
Photo: John Keegan
Friday, September 2, 2016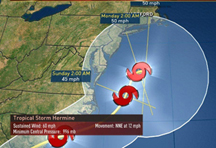 Hurrican Hermine

"more RADIO ON with WBGO 88.3 Newark NJ; had dinner and seems weekly there's a 2-4 pm BLUES SLOT and it's of the Carl Biancucci/Mai Kramer Blues After Hours-type level of blues NOT on a weekend night...I mean weekday DAILY! My notes say Albert Collins "If Money was trouble I'd be a millionaire" (MY story!) AND Omar and the Howlers "Highway 49", Omar soundin' pretty damn close to my cousin Captain Beefheart! (in a future issue of Vulcher I shall explain our Vigne ancestry in New Netherlands!) the dj was QUITE knowledgable: "highway 61 intersects with highway 49 which goes into Helena, Arkansas and was thought to be Robert Johnson's "Crossroads"; the "Crossroads" of Gizmos "talkin' on the telephone" was ridge road (104) and lake road (19); Doug Long (uncle in THE HUMANS!) and I posed by 19 and 31 with a sign goin' "Bergen seven miles" so THAT is the "creature from the Bergen swamp" "Crossroads"! 0600 this morning on this "listener-funded" "jazz" station "Wind Cries Mary" and the drumming was a jazzy Mitch Mitchell! A SUPERB cover by unkown artist. As I smoked a Kaiser cigar, good to known the weather in Newark AND Central Park but DID have to leave as they played JOHN COLTRANE at 0646....speaking of Jersey (hey I like this station, I ALMOST take back everything I've said to Ken Kaiser the last THIRTY NINE years): AJ wachtel put a link on wall of him reviewing Geezer's Garage Party, so nice mention by the man whom dubbed me "the white John Lee Hooker" in the BEAT magazine...Being prouder than a PEECOCK (yesterday was rang up on Linda Garreau Highland's death last month), I shall be summering in Newport before Hurricane Tazzie comes up the coast".....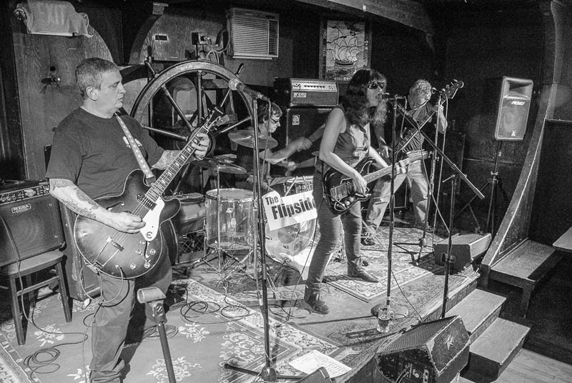 Flipsides - Chris Horne, Doug Dell, Joe Potter and Dan Knight
Photo: John Keegan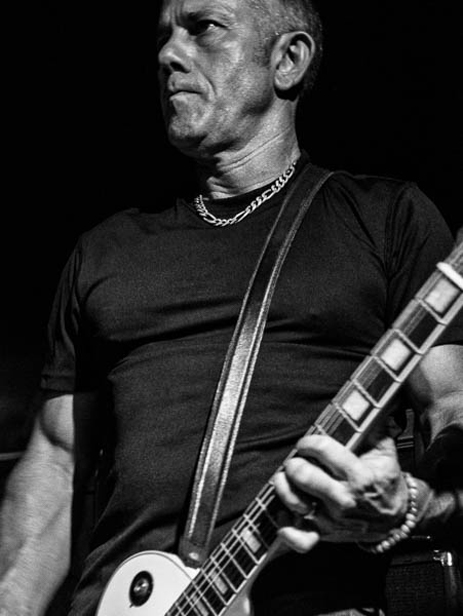 Time Beings
Photo: John Keegan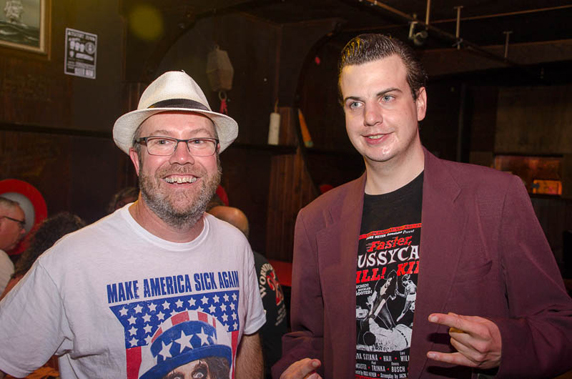 Mike Malone and Jeff Seacrest
Photo: John Keegan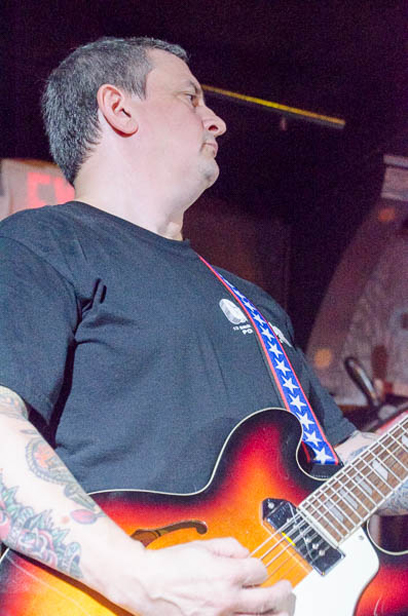 Flipsides
Photo: John Keegan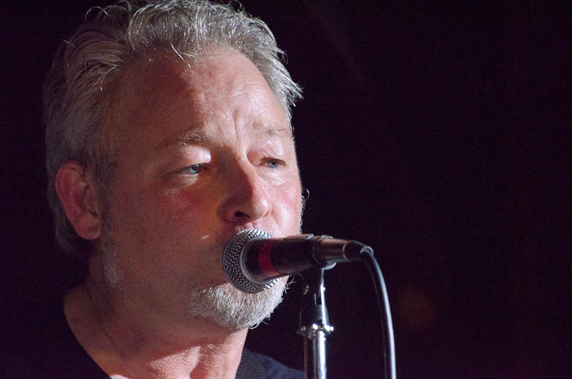 Flipsides
Photo: John Keegan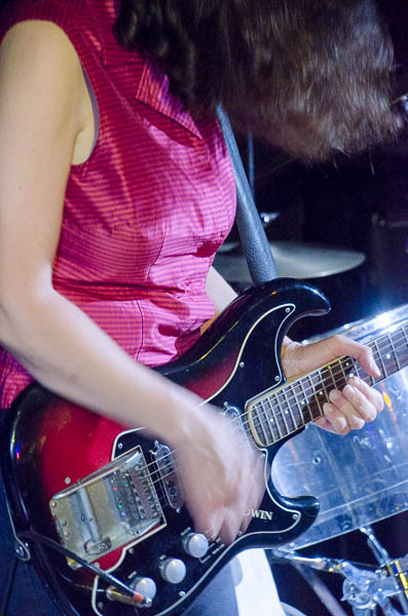 Flipsides
Photo: John Keegan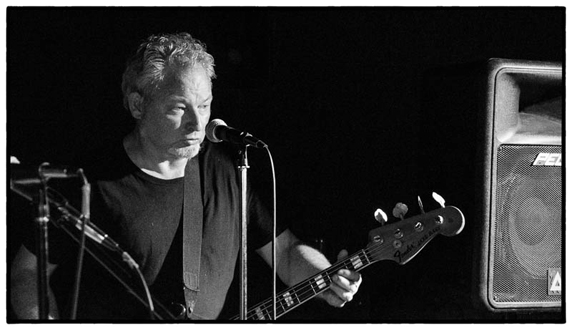 Flipsides
Photo: John Keegan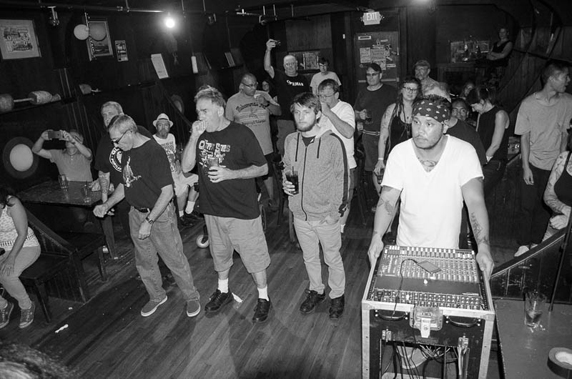 Audience