9/5/2022
Monday, August 29, 2022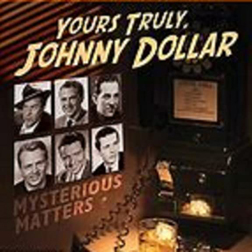 "Freitag 26 August 2022. Missed the Stigmatics six pm set at the Jungle since that is "when i get off' (work) but Tokyo Tramps were as a duo AND with Al hendry on drums. Yukiko DID play a jack bruce bass and Satoru told a Kenne length tale about playing memphis then driving hour and half south where "Highway 61" and "Highway 49" interersect (both old blues toons!) where Robert Johnson alledgedly sold soul to der Teufel; it was a VERY small country road intersection! well, now I know! The Crossroads in brockport NY is due north of the bergen Swamp. mad painter sounded like Deep Purple's made in japan on steroids! LOVE those early (6-9 pm) shows! Got home 10 pm, tuned into Theater of the Mind on 740 Am Zoomer radio, tonronto (old radio shoiws). johnny Dollar! private investigsator radio drama from 18 feb 49 til 30 sept 62! by which tyme I remember marilyn monroe (distant cuzzin and RIP) on cover of Life magazine down in jacksonville NC AND beverly Hillbillies debuted 26 sept 62!"....
| | |
| --- | --- |
| | |
Tuesday, August 30, 2022

"Monntag 22 august 2022. soermville theatre. $18.00 double feature 720 pm of dirty dancing and Now and Then. In dirty dancing my distant cuzzin patrick Swayze has a GREAT 45 collection, summer of '63, kinda like the 45a my parents had off of a potatio chip bag or something manassas virginia. Now and Then takes place summer '70 four 12 year old girls, kinda like Stand by me. riding on their bikes transistor radio blaring badfinger's "no matter what" as they sing along. they encounter a returning 'nam vet as free's a'll right now' blasts; he says 'good song". too good movies!"....

Wednesday, August 31, 2022

"somerville theater $18.00 double feature senior discount. 720 pm day of wodin 24 august 2022. do the right thing and crooklyn. my favourite part of do the right thing is Radio blasting out Public Enemy on his '80s boom box (oh wait this IS an '80s movie!) Ghetto blaster? ah need a TRAILER blaster! Crooklyn has a great 1973 Soul Train era soundtrack (I was hangin' in Coney Island wit O. rex then!) but what seems incongrous is a family of colour GLEEFULLY singing along with "i woke up in love this morning" as Patridge family is on the "TV eYE"/ "mEAN SCREEN"".....

Thursday, Sept. 1, 2022

"saturday 27 august 2022. 0500. NO sun! WHRB blues radio. "Preachin' the blues' by Sun House, 1930, paramount label. 'yes i'm gonna get religion/ i'm gonna join tyhe baptist church/you know i wanna be a baptist preacher just so i wont haveto work"...and he says MORE! (lyrics on line). Sun House emigrated to Rochester NY and I moved there 5 dec 64!"...

Friday, Sept. 2, 2022

"Freitag 2 sept 2022, age 66 and five months. Next gig is mad Painter and kenne Highland air force saturday 17 sept 2022, newburyport brewing company 6-9 pm! Hendrix's death day..."if six pm was nine pm'...hope to perform my john lee hooker version of "i don't live today" off the Dinorecords.net Highland does Hendrix cd!"....